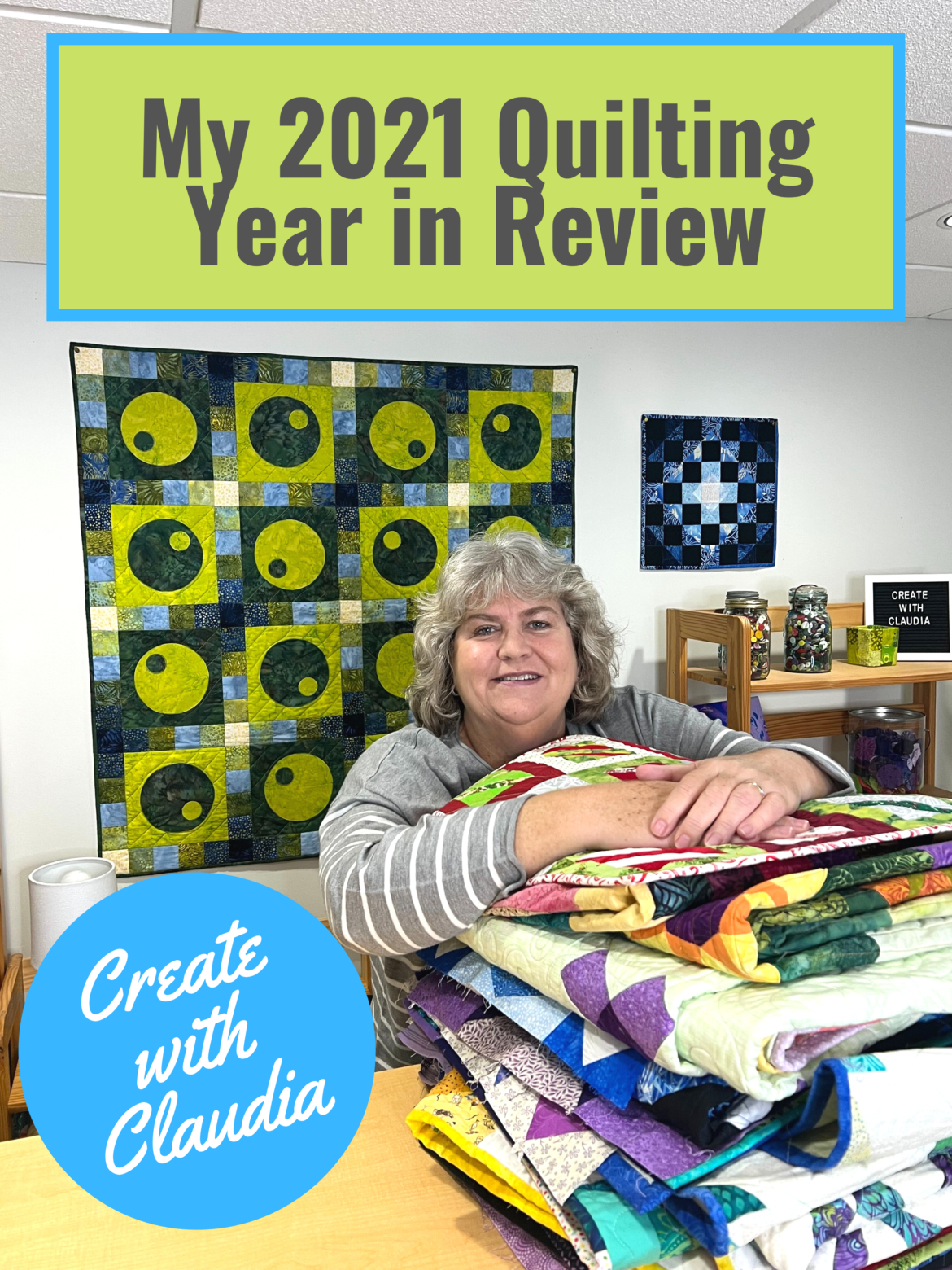 My 2021 Quilting Year in Review
I'd love to show you my 2021 quilting year in review. What a year it was for me!
To start off, I was chosen as one of Island Batik's 24 brand ambassadors. We got shipments loaded with fabrics and other products from industry partners over the months. Even after a year, I have to pinch myself to make sure I am not dreaming.
Before I get into my show and tell I would like to thank Island Batik for all of the incredible fabric they sent… I would also like to thank all of our very generous sponsors. AccuQuilt sent an AccuQuilt Go! machine, Go! Cube and a Hattie's Choice die. Hobbs Batting was so generous with all of the different types of batting that they sent.
Schmetz Needles sent needles. Aurifil sent a beautiful assortment of thread, both in January and in July. The colors are all so lovely. Deb Tucker's Studio 180 sent a specialty ruler. Last, but definitely not least, Patterns by Annie sent us a bag pattern of our choice, along with everything we needed to make it.
Of course, 2021 was not all about Island Batik. There were some other wonderful highlights as well. They include me starting my YouTube series called "Working Our Scraps Off" and hitting 25,000 subscribers on my YouTube channel! Wow was that exciting.
I also joined TikTok so you can see some fun uploads from time to time.
Most of the projects listed are free patterns….yes FREE patterns, and the links are provided.
My 2021 Quilting Year in Review Trunk Show
What's a year in review without a trunk show. You can see all of my projects, plus some fun stories about them in my video show and tell.
January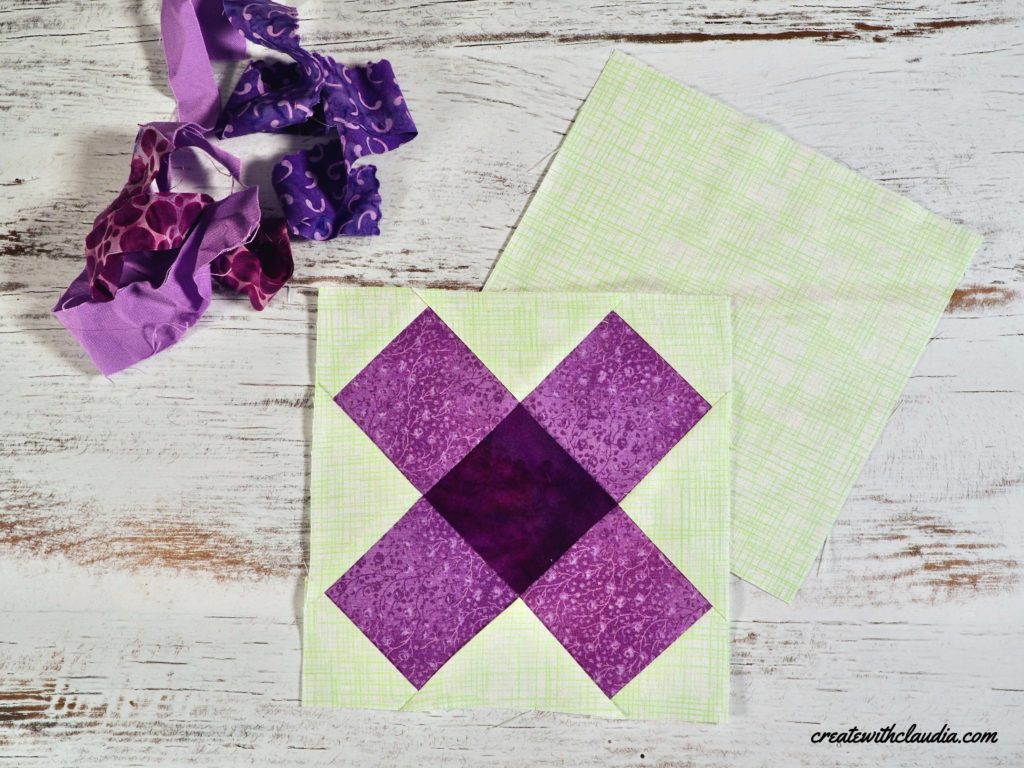 First, was a tutorial for a 6 1/2″ mosaic quilt block. Fun and easy, it makes a great scrap-buster. It was also part of my 2021 mystery quilt "Stars of the Prairie".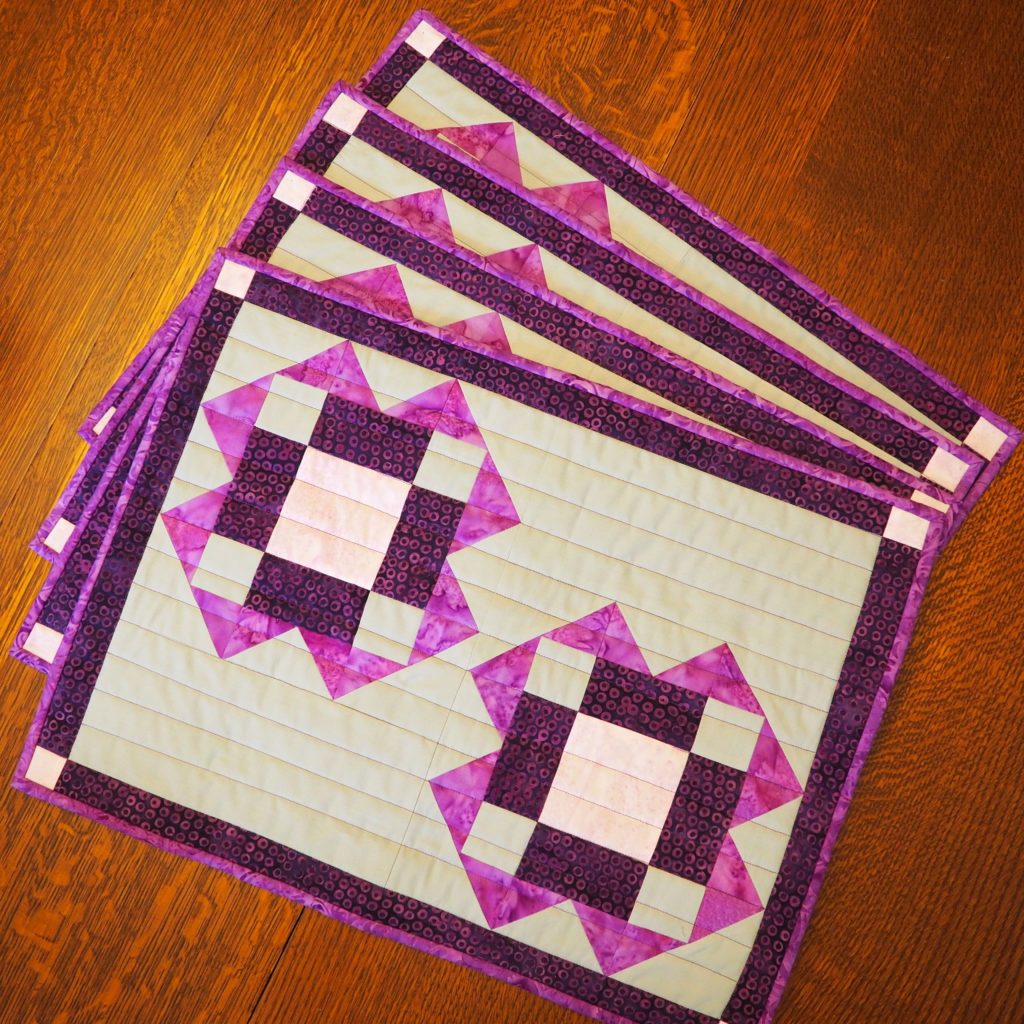 The final project for January was my Island Batik challenge. We had to make placemats and I came up with this set of four called Winter Skies placemats. They would look lovely in any color combination.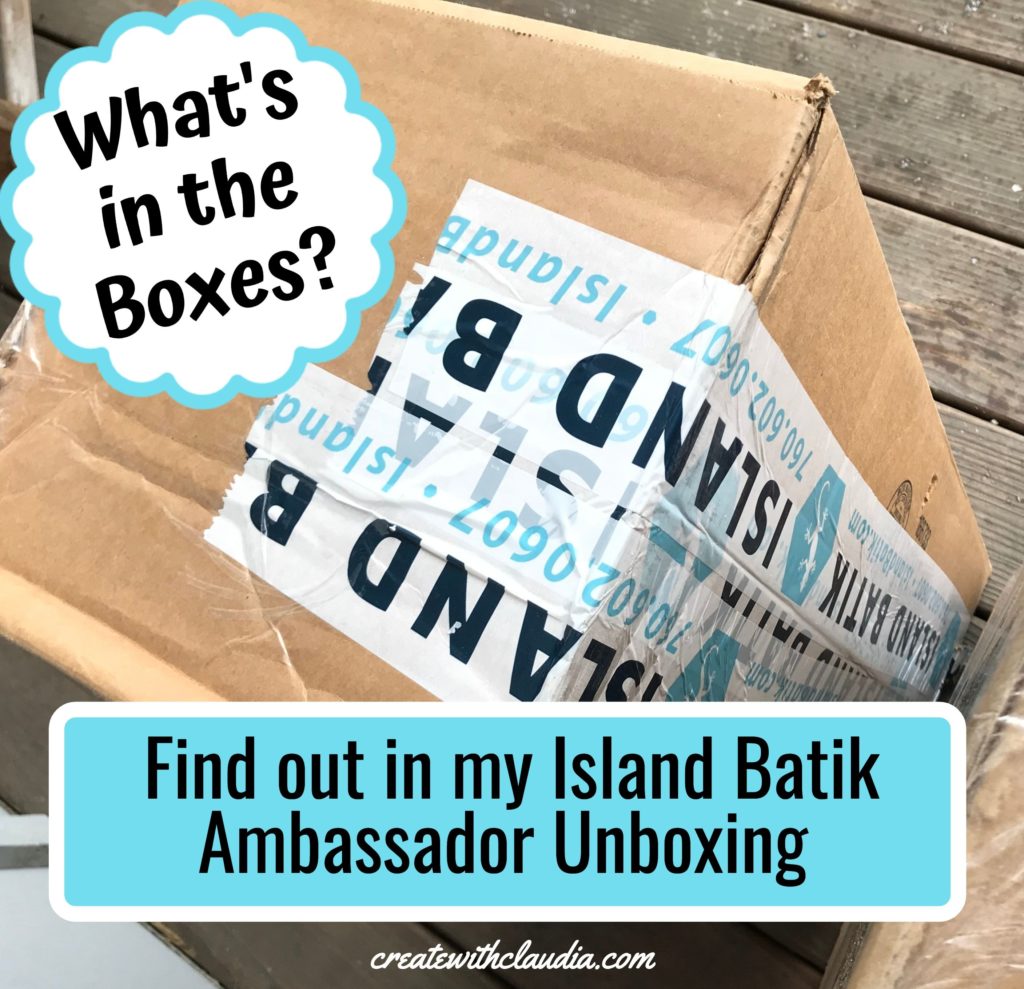 Next up was my first Island Batik unboxing video. What fun that was and you should see all of the goodies the ambassadors received!
February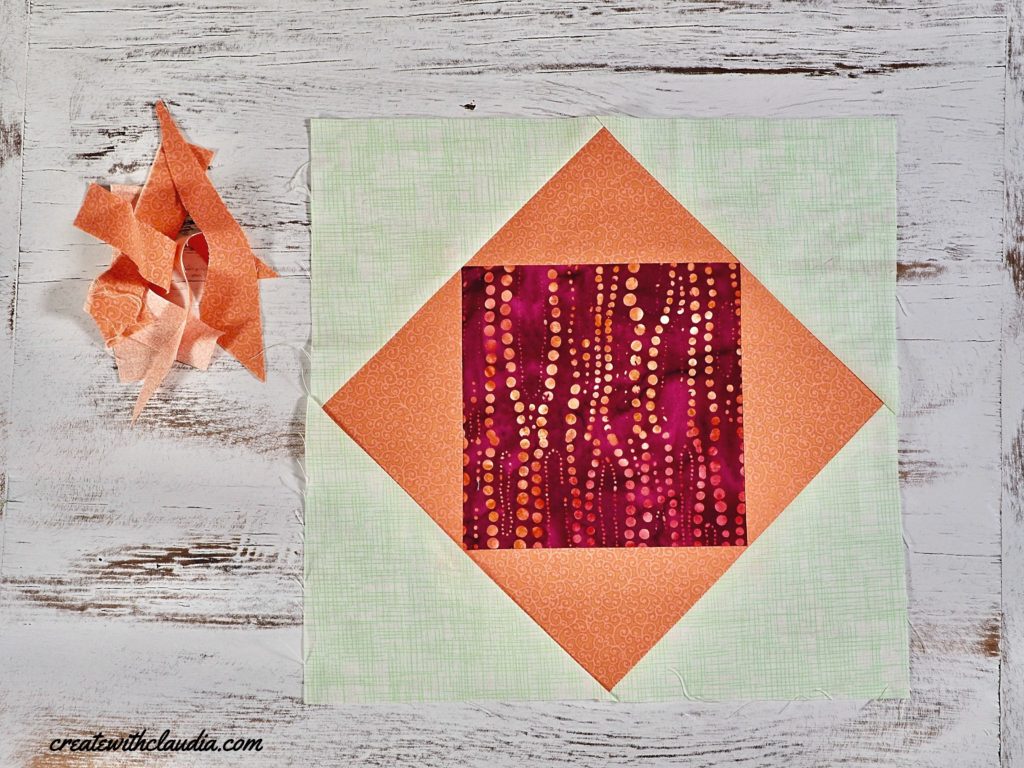 February started with a tutorial for a 12 1/2″ Economy block (or Square in a Square). This is another long-time favorite of many quilters.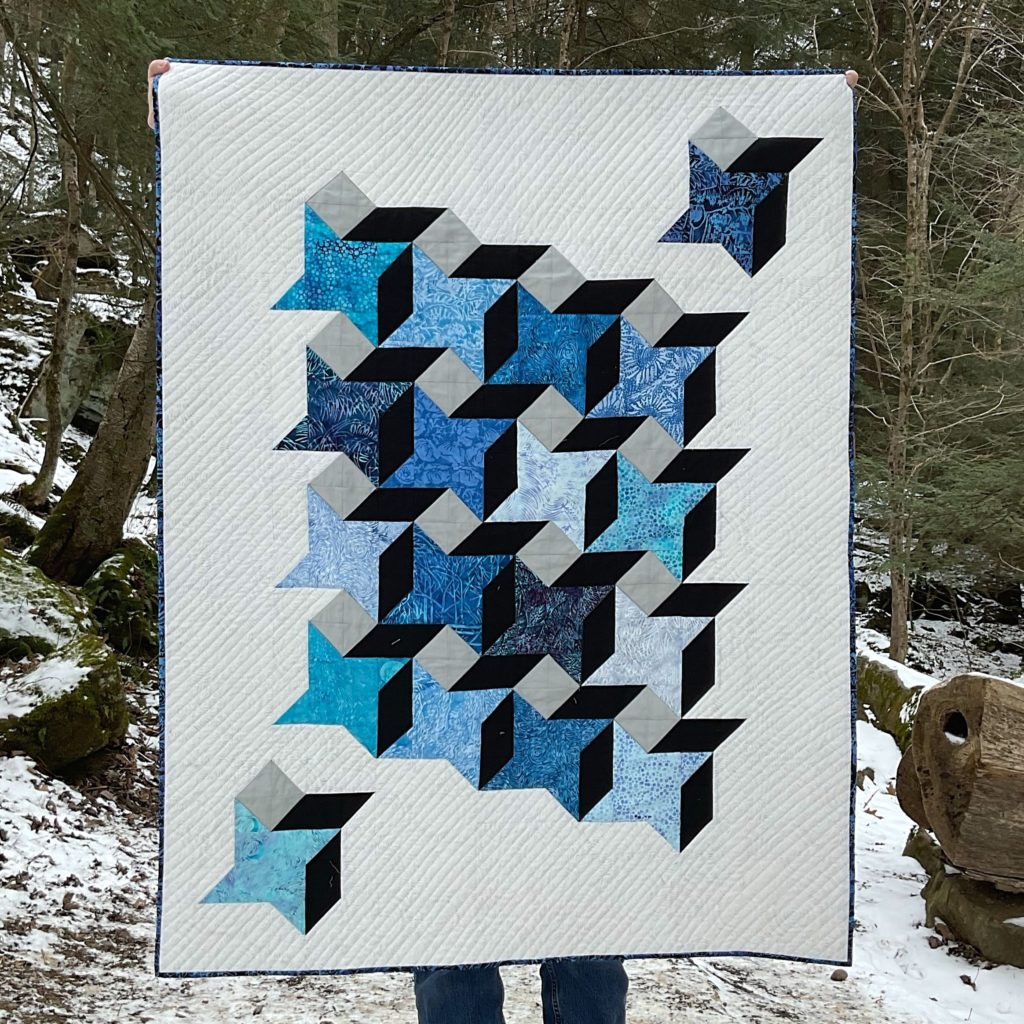 February meant it was time for the first Island Batik ambassador blog hop. Highlighting the beautiful Starry Nights line designed by Kathy Engle, I made my Pleiades quilt. It was given to a local retirement community for their annual fundraising auction.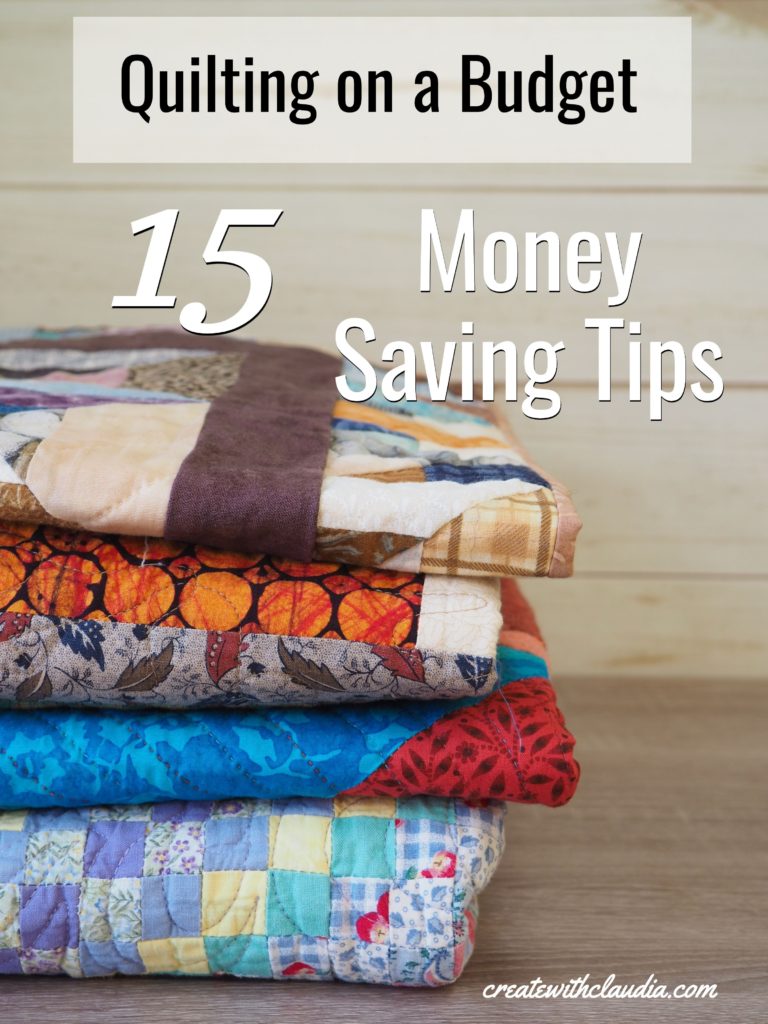 Want to save some money when quilting? I came up with 15 tips to help you out.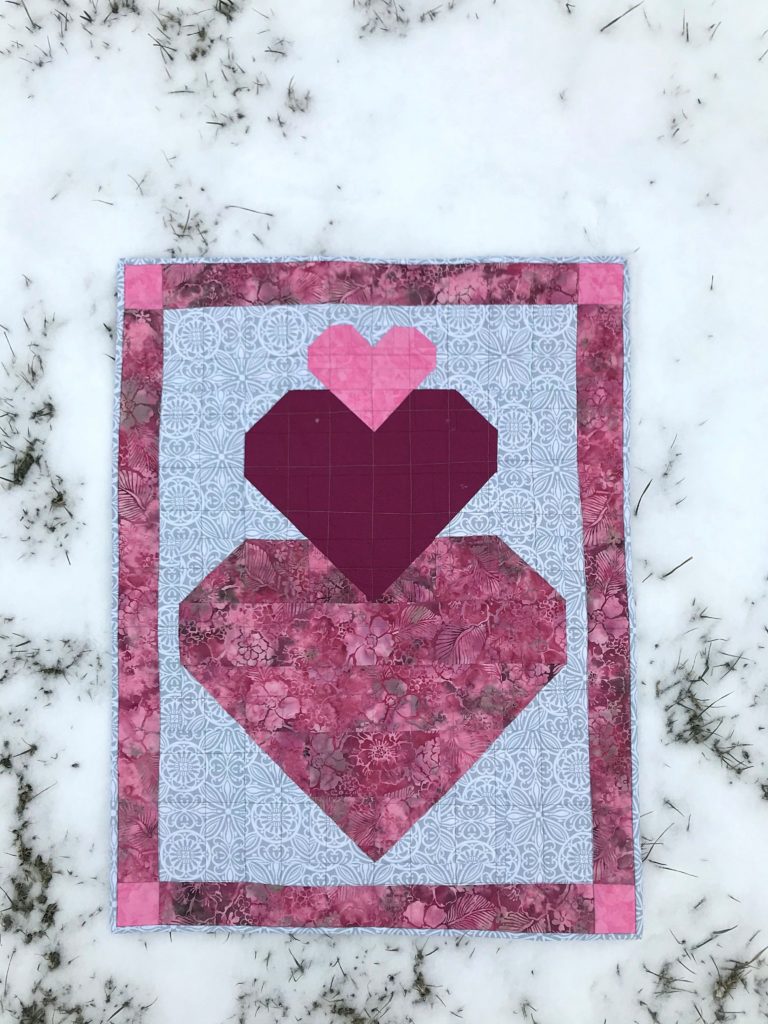 This fun Stacked Hearts quilt is absolutely perfect for your sweetheart and it is super easy to make with my free pattern.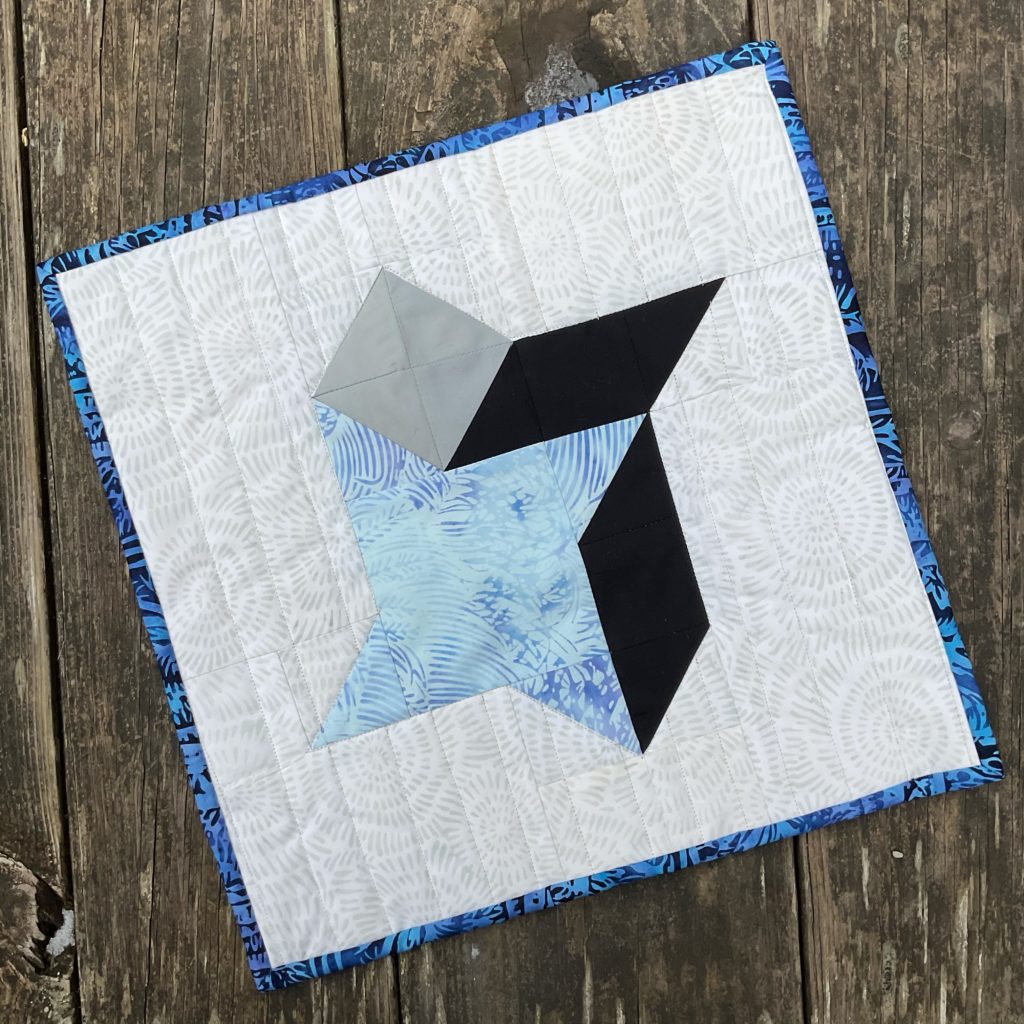 As an ambassador I really wanted to not only do the challenge for the month, I wanted to add a little freebie project. I loved the 3D look of the friendship star so much that I came up with an easy mini pattern.
March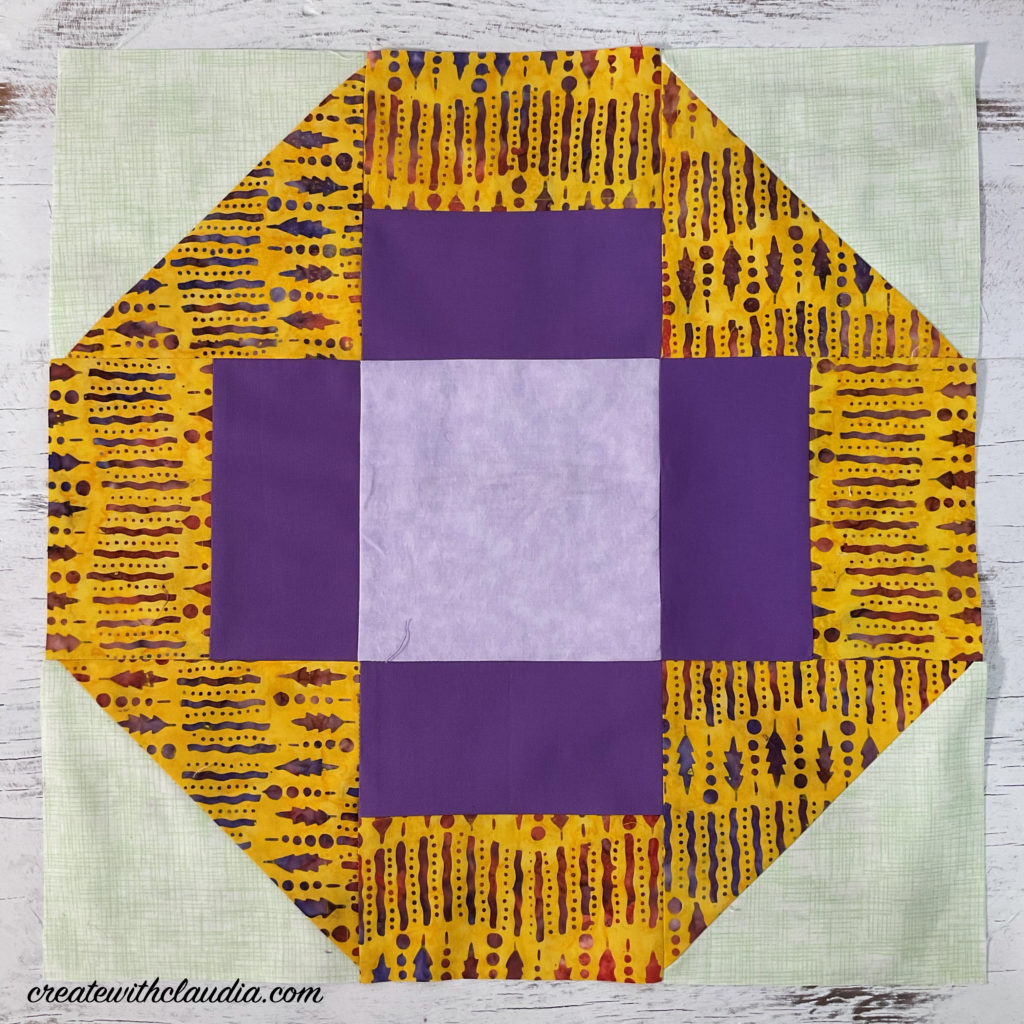 I love the look of this Greek Cross quilt block pattern. It measures 18 1/2″ square and is easy to make. This was also one of the blocks in my 2021 mystery quilt.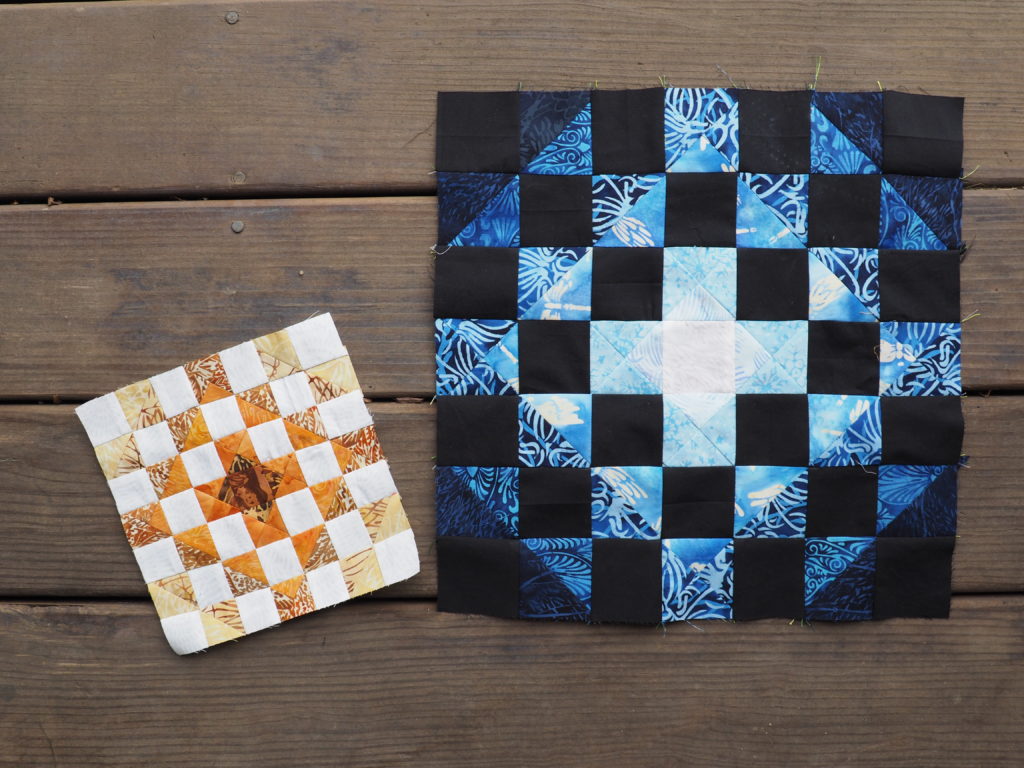 My freebie companion project for my big quilt was this easy by striking mini called Ombré Quilt Trip. There are measurements included for two different sizes.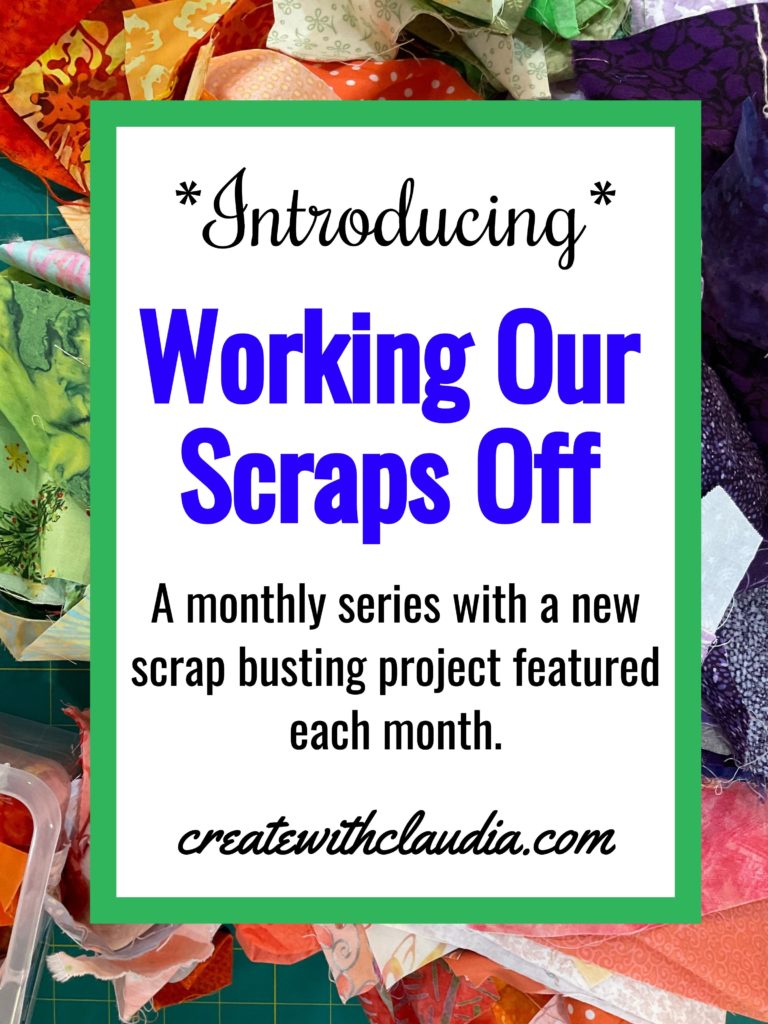 My big announcement in March was that I started a new YouTube series called "Working Our Scraps Off". It's a monthly series where I present an easy and free pattern using only fabrics from my scrap bins. We've had a lot of fun so far and I hope you'll join me in 2022 for more ideas.
And make sure to join my Working Our Scraps Off facebook group to share your beautiful scrappy projects!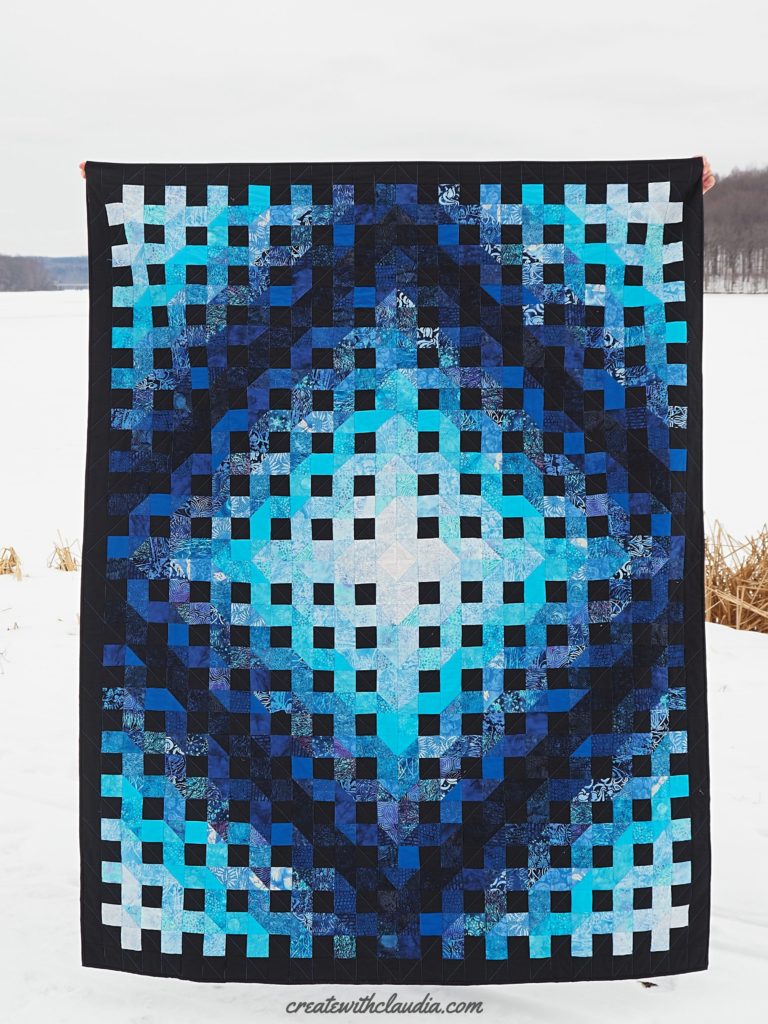 Scrap quilts were the March Island Batik ambassador challenge and I went with an ombré one in blues called Roquefort. This ended up being one of my favorite projects of the year!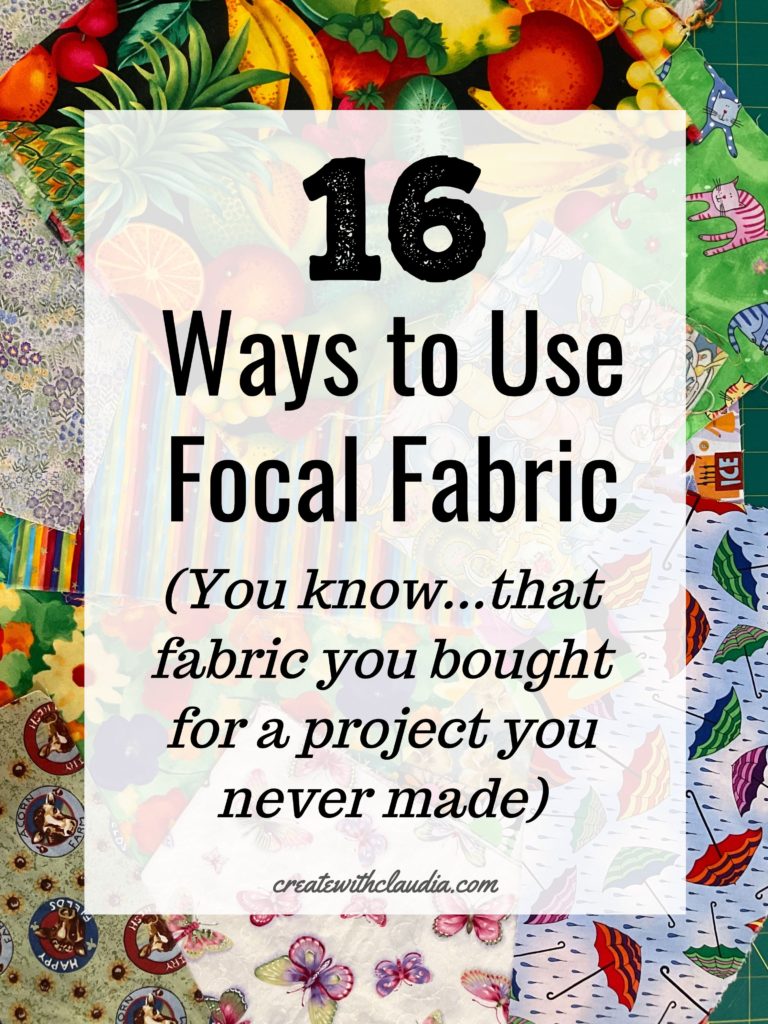 Not sure what to do with all of those focal fabrics you buy at the quilt store? This post gave you 16 ideas!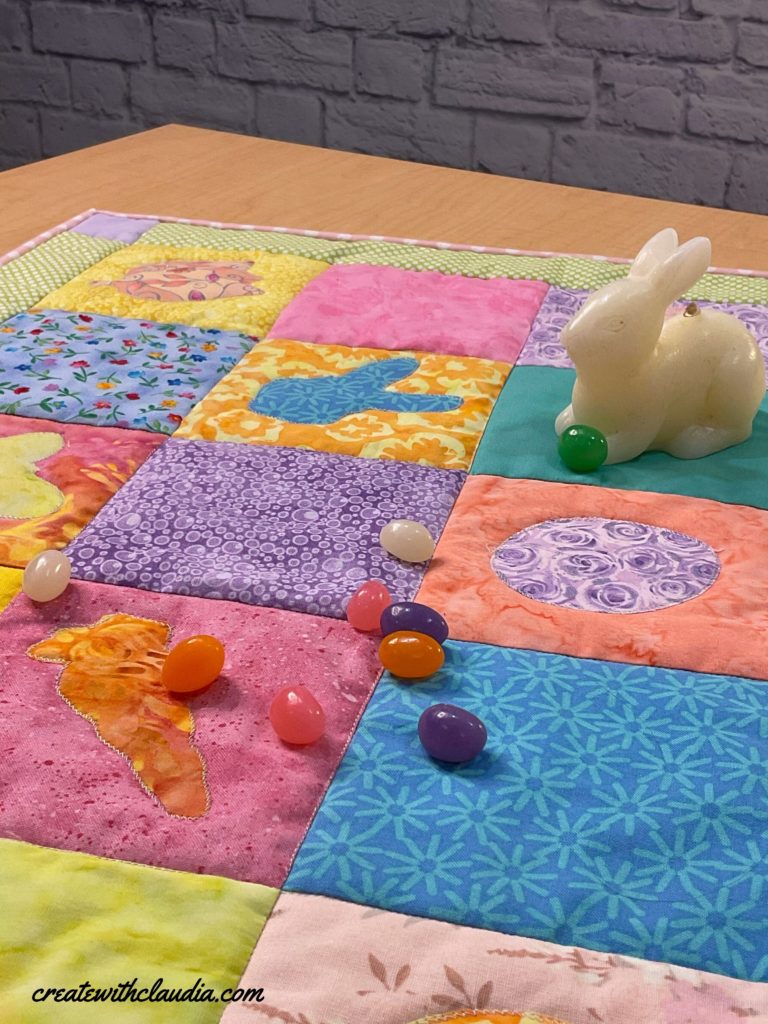 The first project in my new series was this charming and festive Easter table runner.
April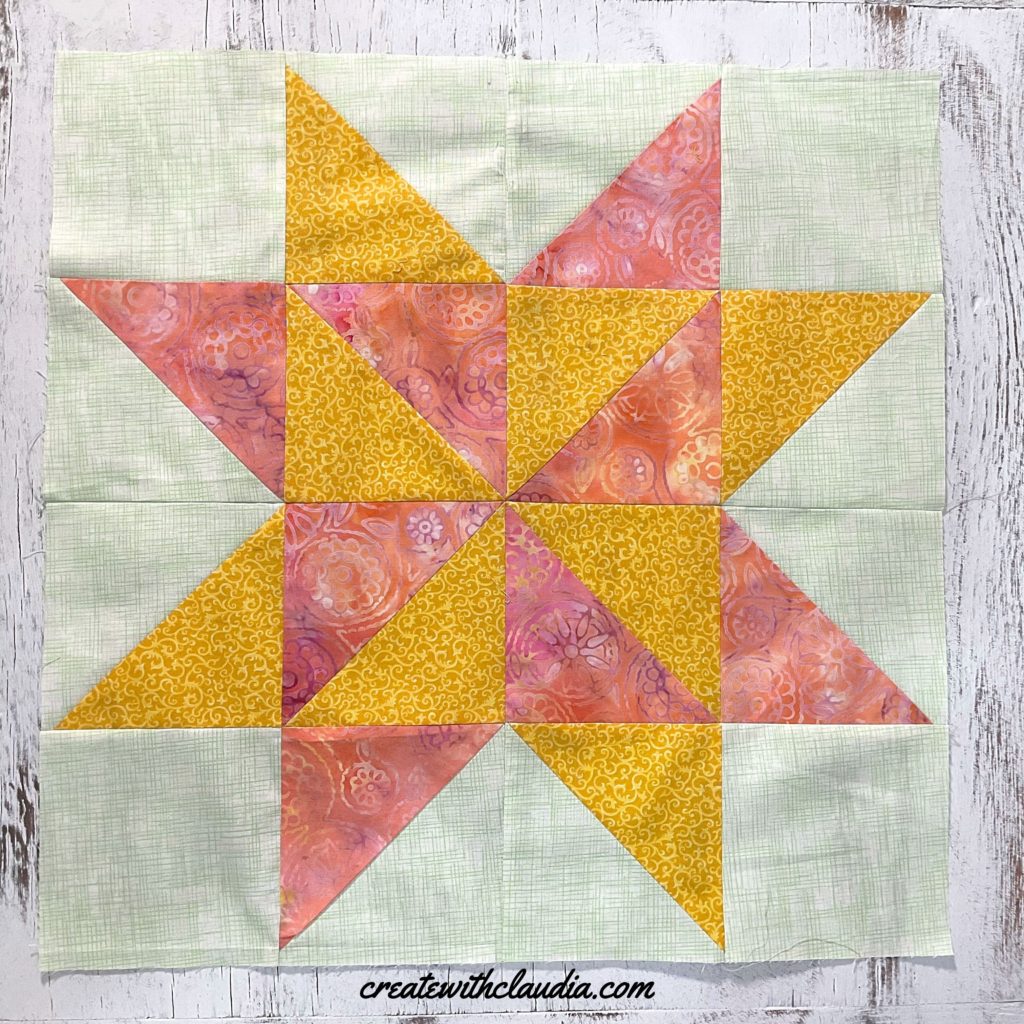 First up in April was this lovely 18 1/2″ pinwheel sawtooth star block. This one has great movement in it.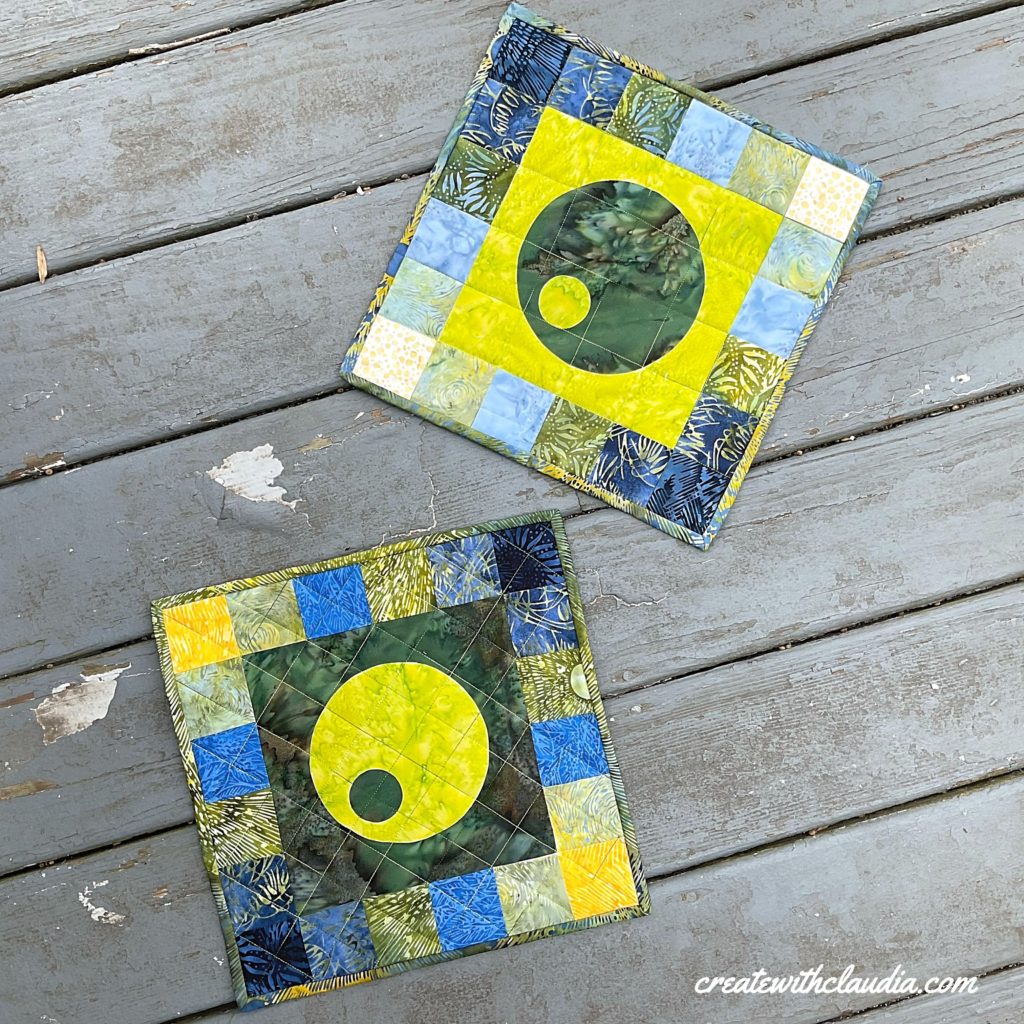 If you like the look of Bubble Tea, why not make one with my free mini Bubble Tea pattern.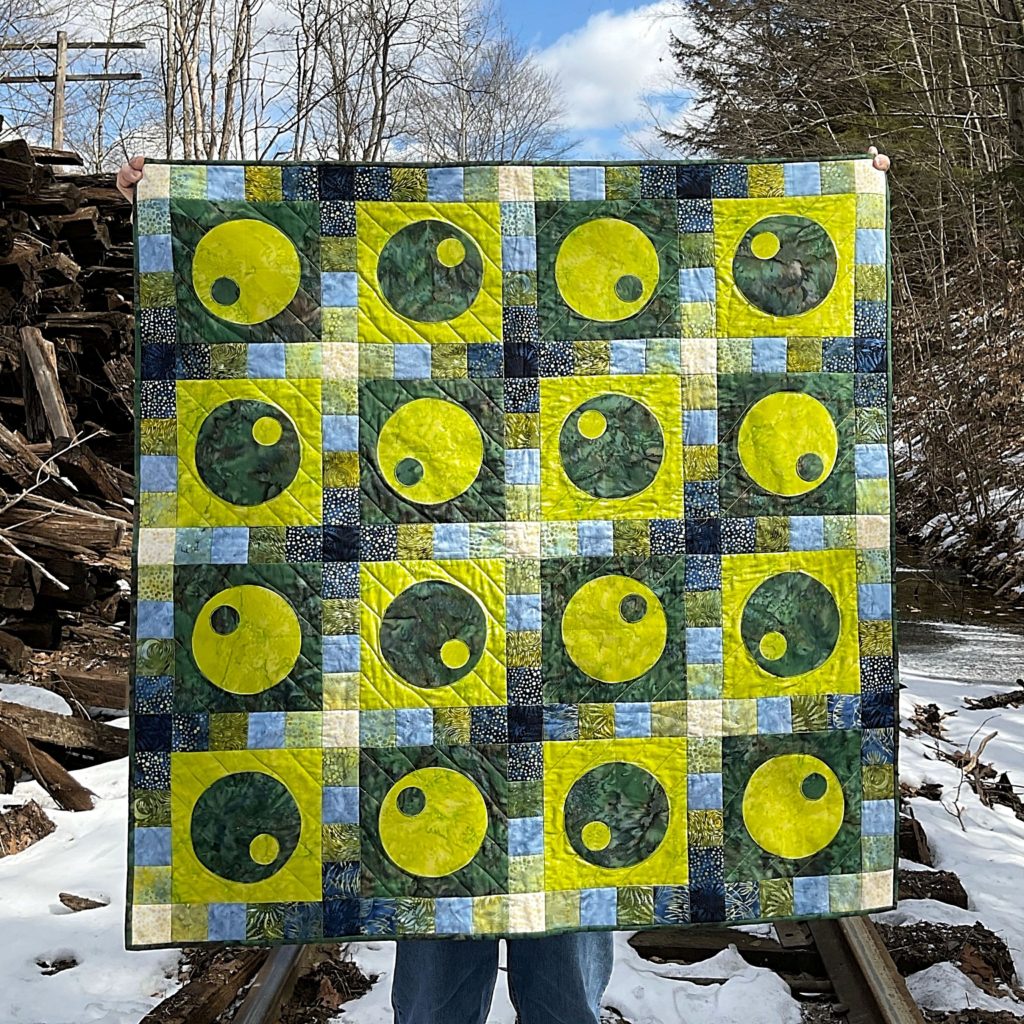 I had a little appliqué fun with my April challenge quilt. "Bubble Tea" just makes me smile.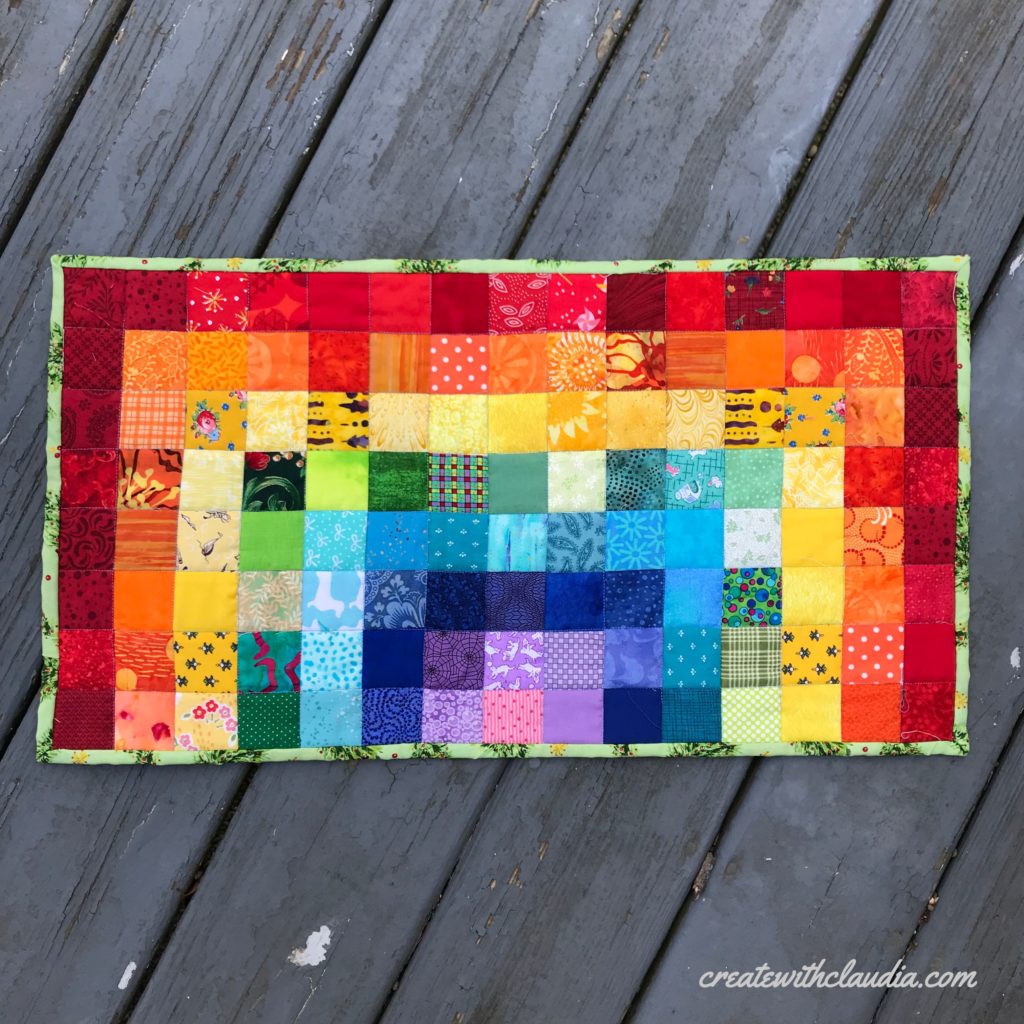 I worked some of my scraps off when I finished up my April makes. It was my fun and super scrappy rainbow mini quilt.
May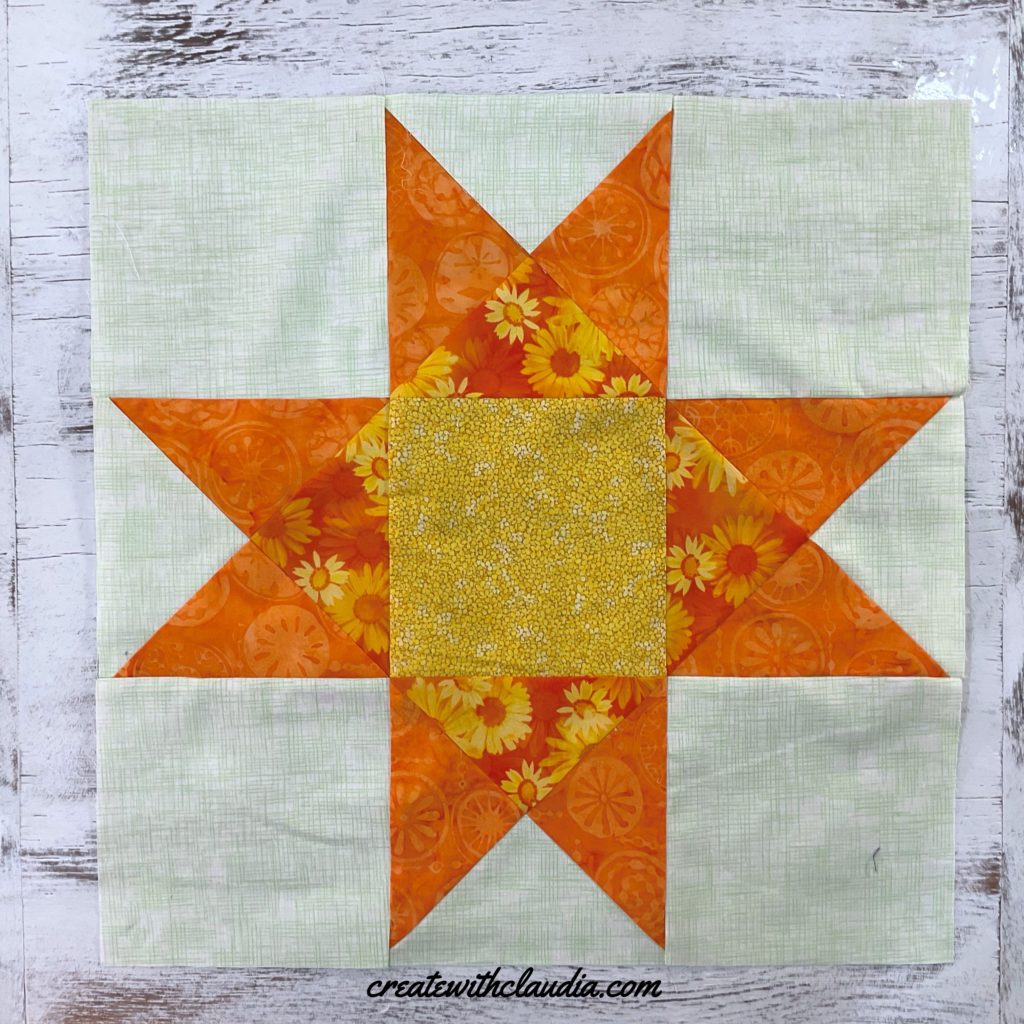 Make a classic Ohio Star block with my easy tutorial. It was also part of my mystery quilt.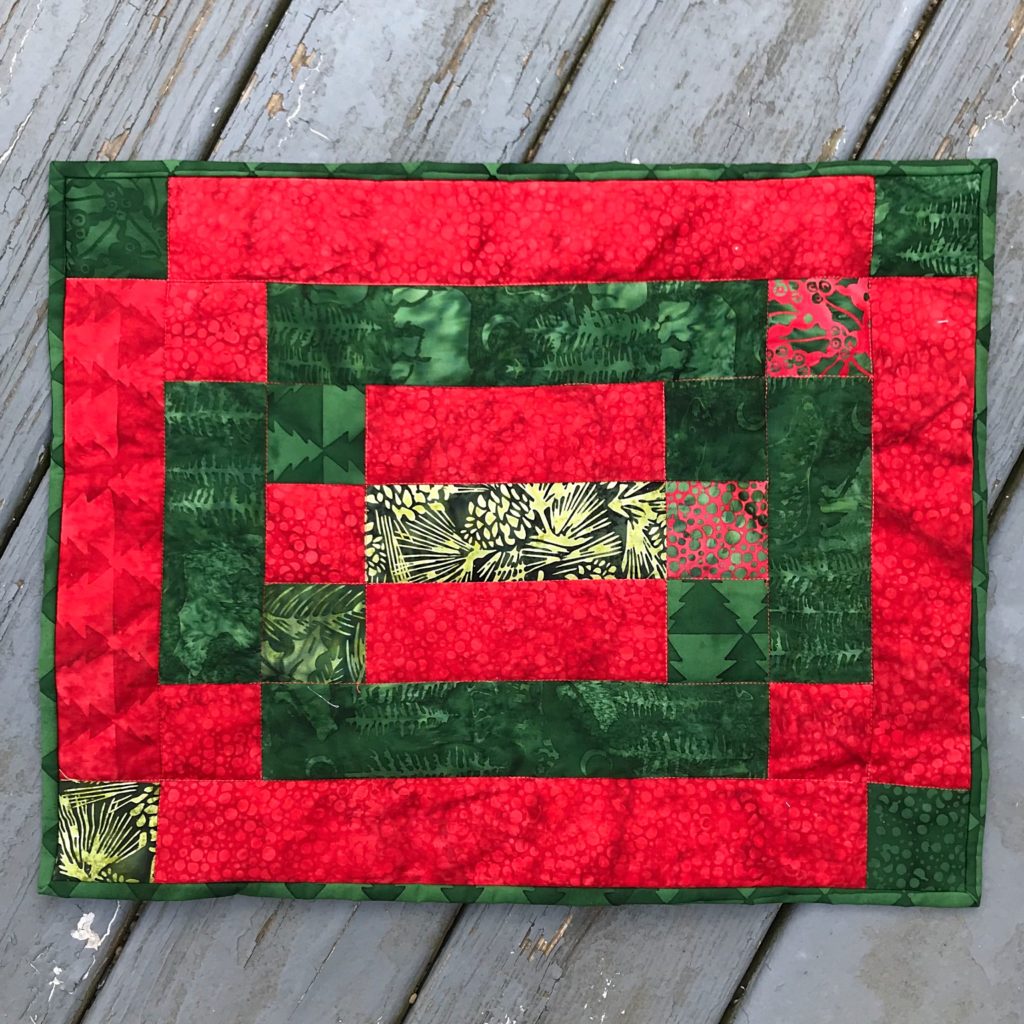 The bonus project for this month's fabric was these easy geometric placemats. They take hardly any time to make and they have a striking look to them.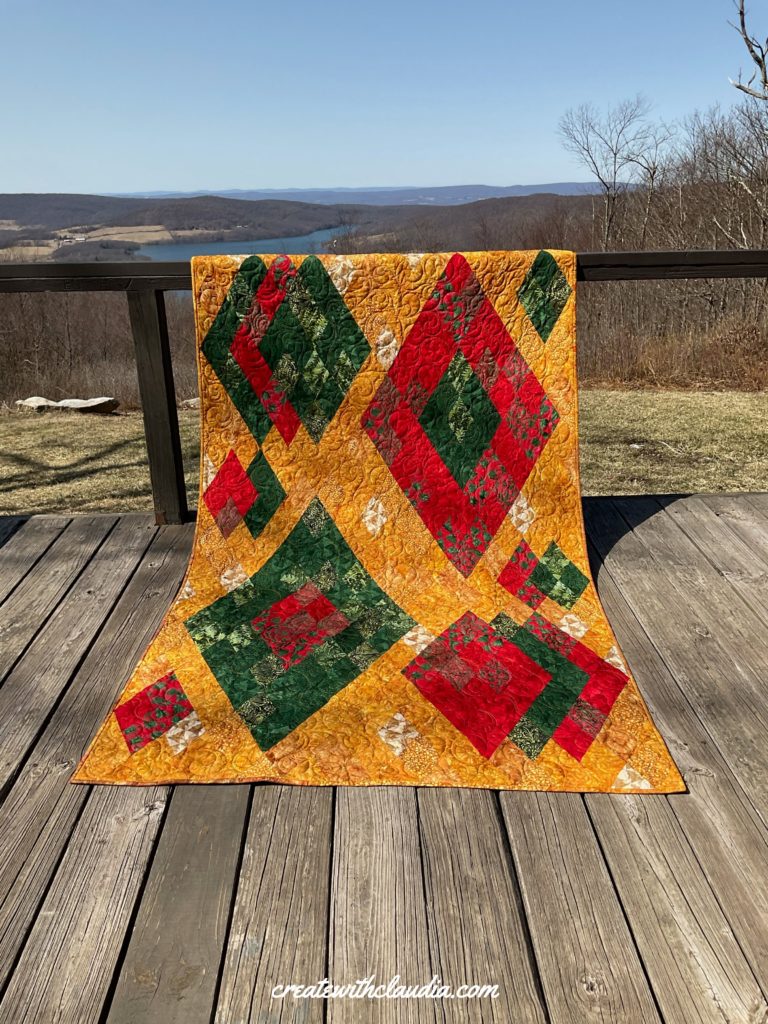 May was my second blog hop as an ambassador. This time I got the beautiful Holly Holiday line designed by Kathy Engle. I used my AccuQuilt Go! and a diamond die to make this festive Holiday Diamonds quilt.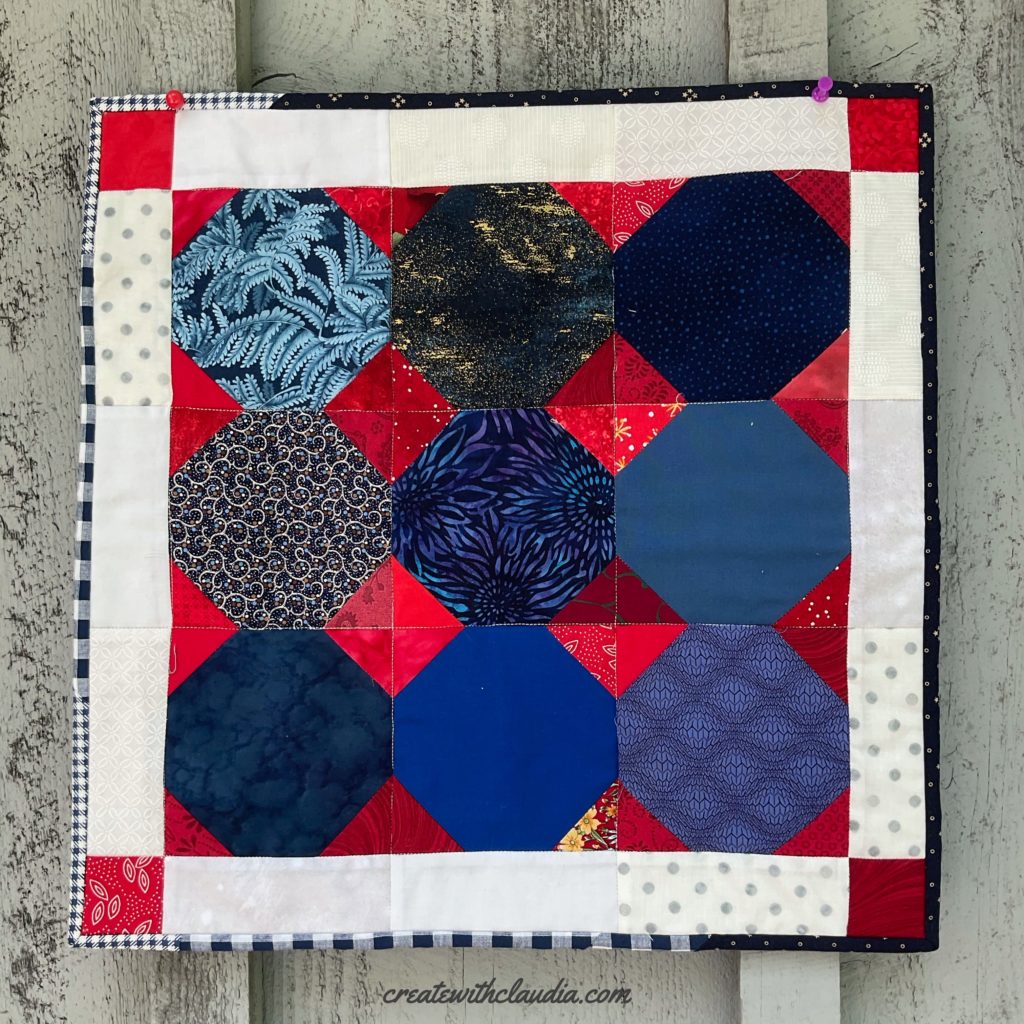 I went the patriotic route with my May Working Our Scraps Off project. This Patriotic Snowball table topper is a great use of your red, white, and blue fabrics.
June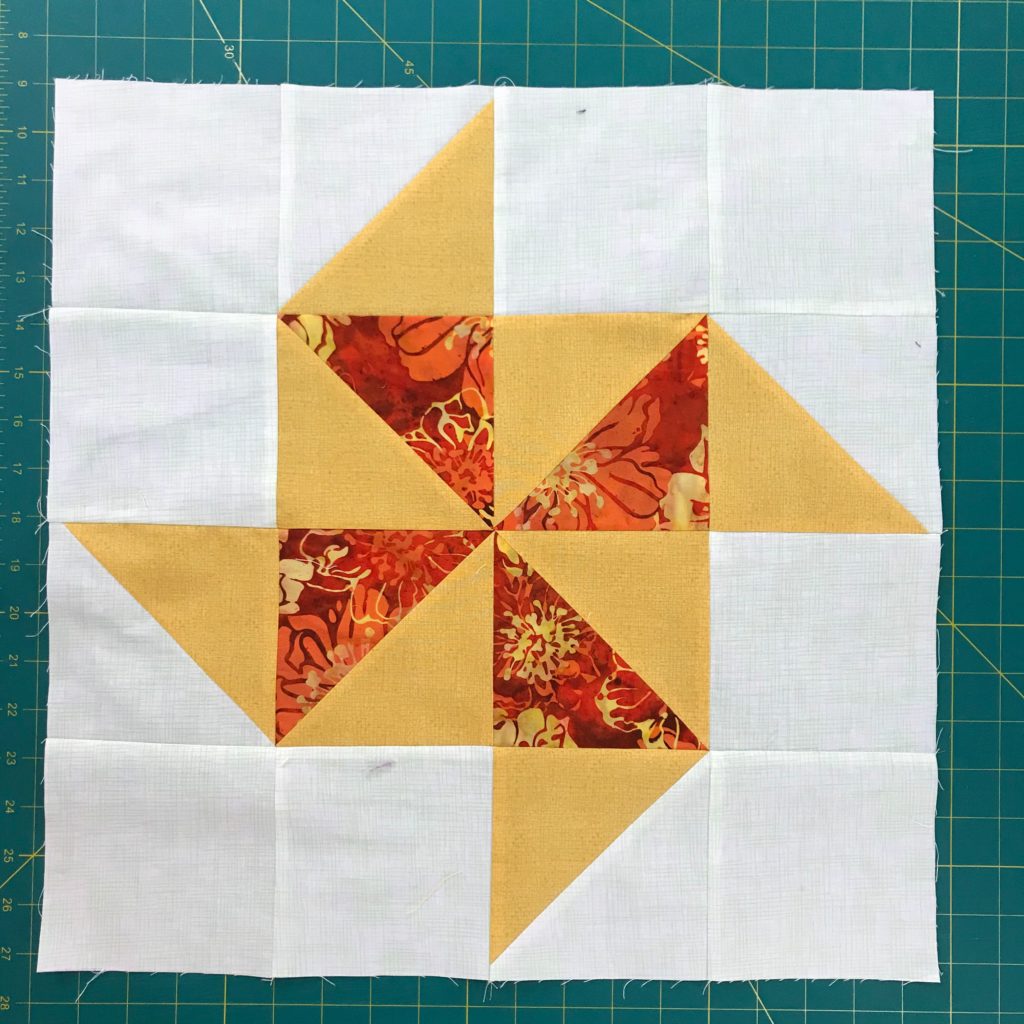 An 18 1/2″ Flying Pinwheel block is a great way to use two fabrics. Love it!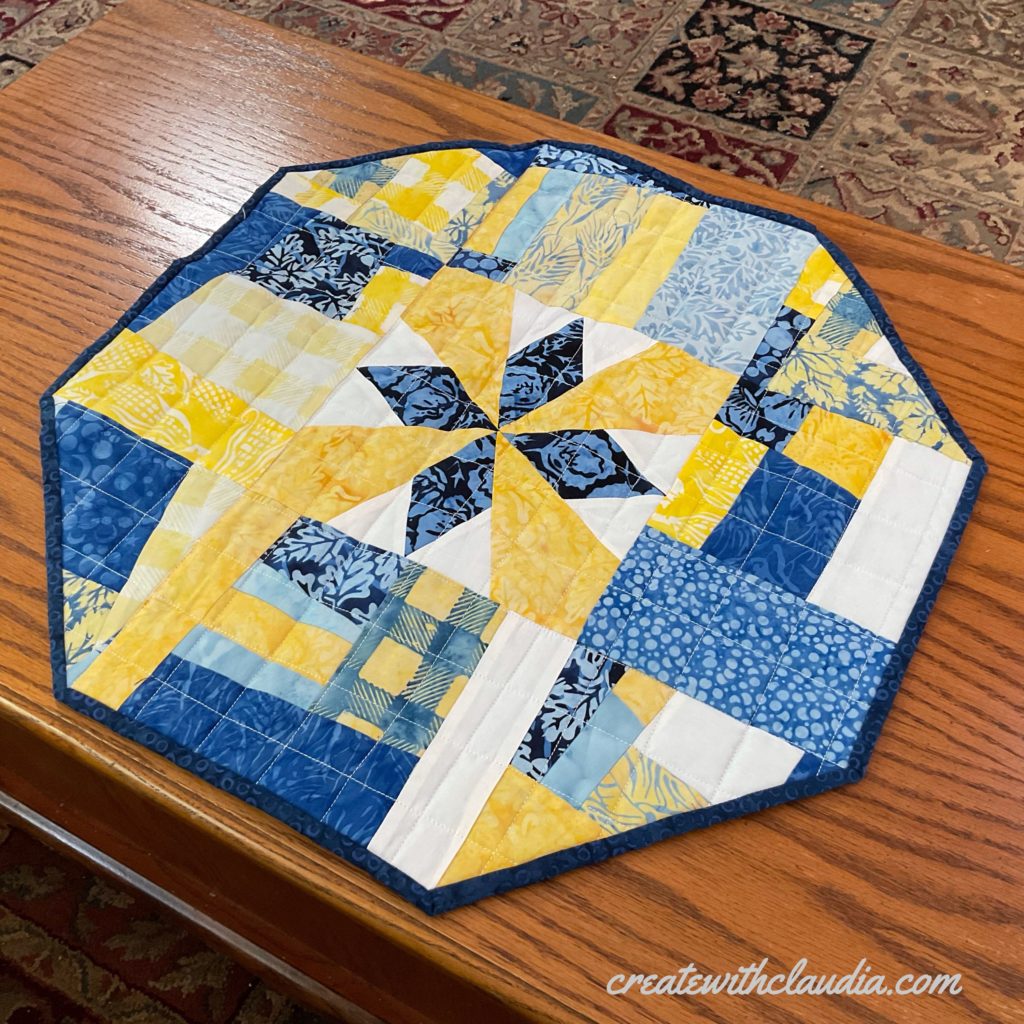 To go along the larger quilt, I highlighted the die with some improv quilting in the easy-to-make octagonal table topper. It's perfect to highlight any of your favorite blocks.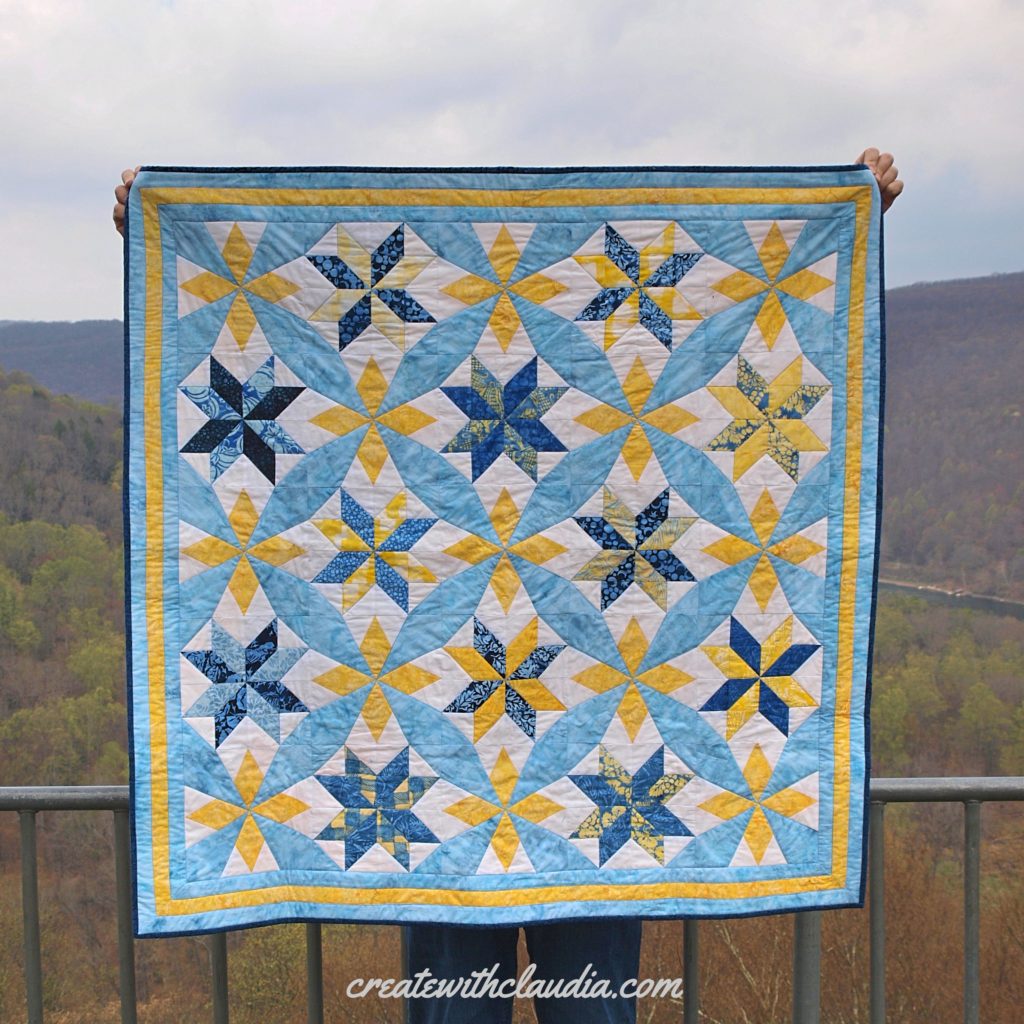 AccuQuilt sponsored the June Island Batik ambassador project and I received the Hattie's Choice die to highlight. This quilt, which I call "With Love", was donated to the nursing home that my father was in for a number of years. It was made in memory of one of his primary caretakers as well as all of the wonderful staff there.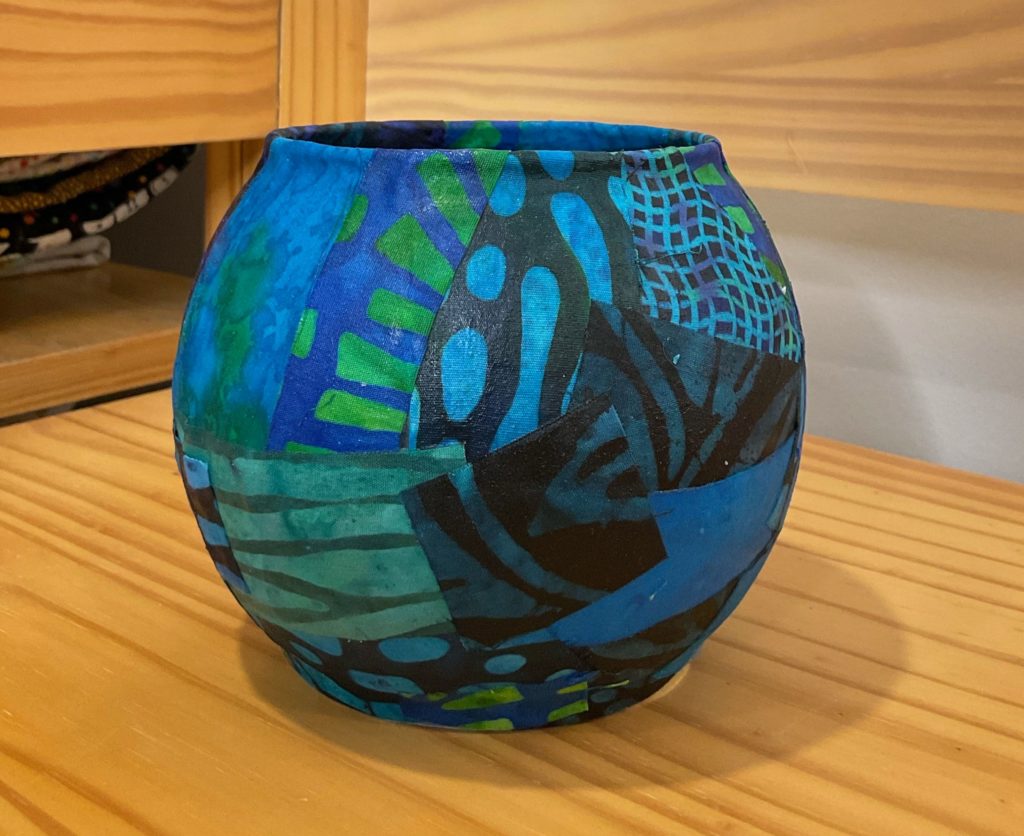 I thought it was time to make something without any sewing for the next Working Our Scraps Off project. This easy découpage glass container project worked out nicely.
July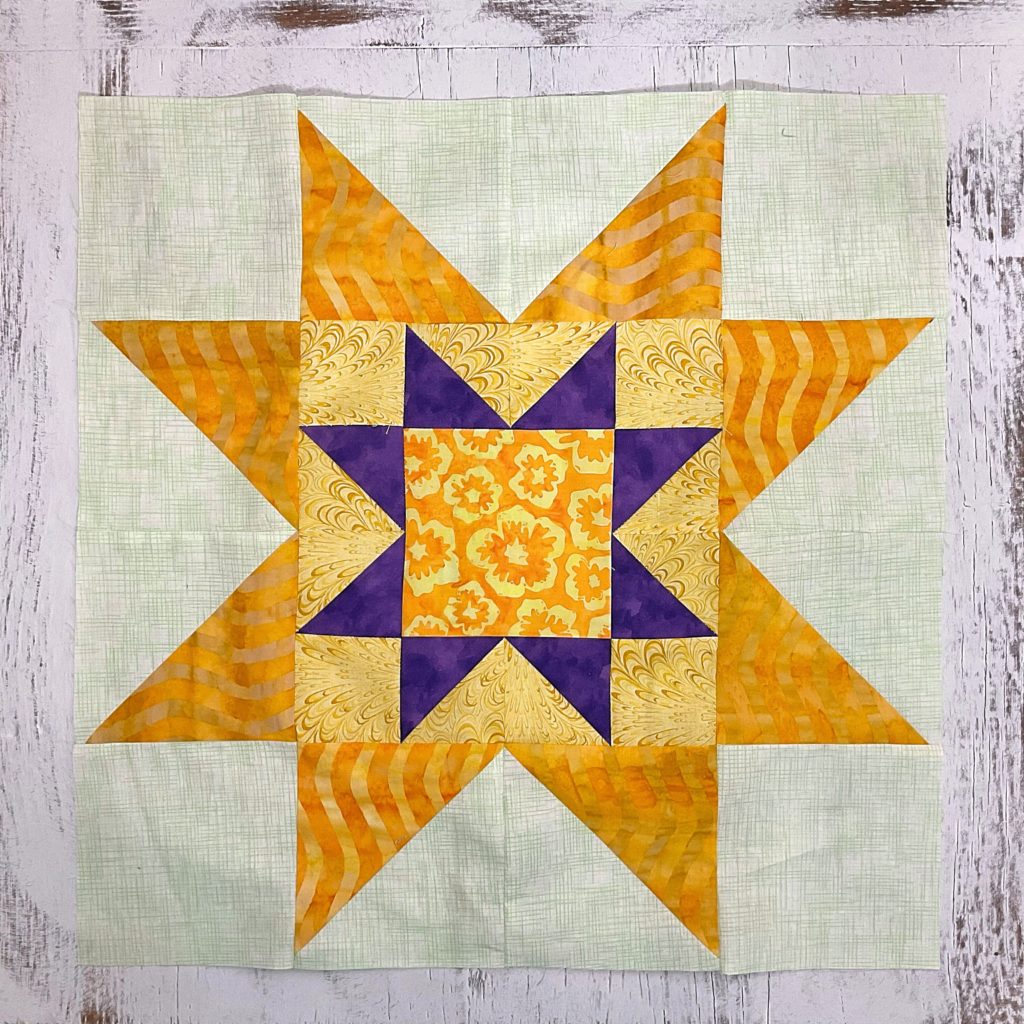 One of my favorite blocks I did this year for my mystery quilt was this 18 1/2″ Sawtooth Star in a Star block. It really packs a punch and makes a great mini quilt too.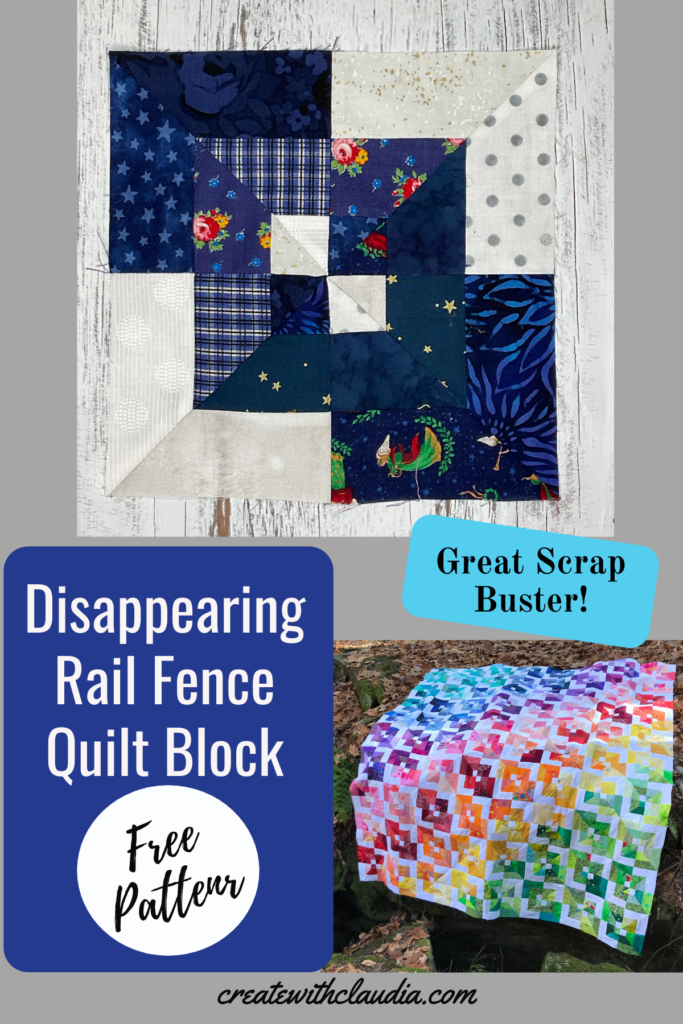 So far this episode of my YouTube series has been my most popular. It's a disappearing rail fence block. I love my rainbow quilt I made with all of my scraps. The block may look tricky, but it's super easy!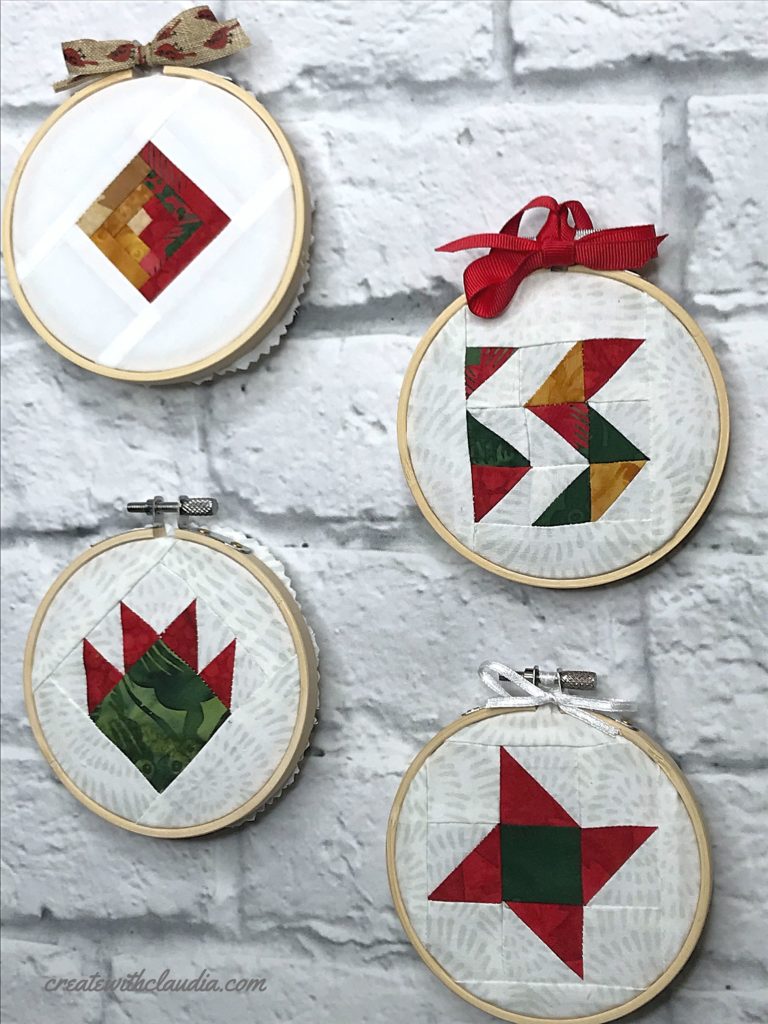 The ambassadors were challenged to do something for the holidays for our July project. I came up with these mini embroidery hoop ornaments. I have free patterns for all four of the ornaments and they make terrific decorations and gifts.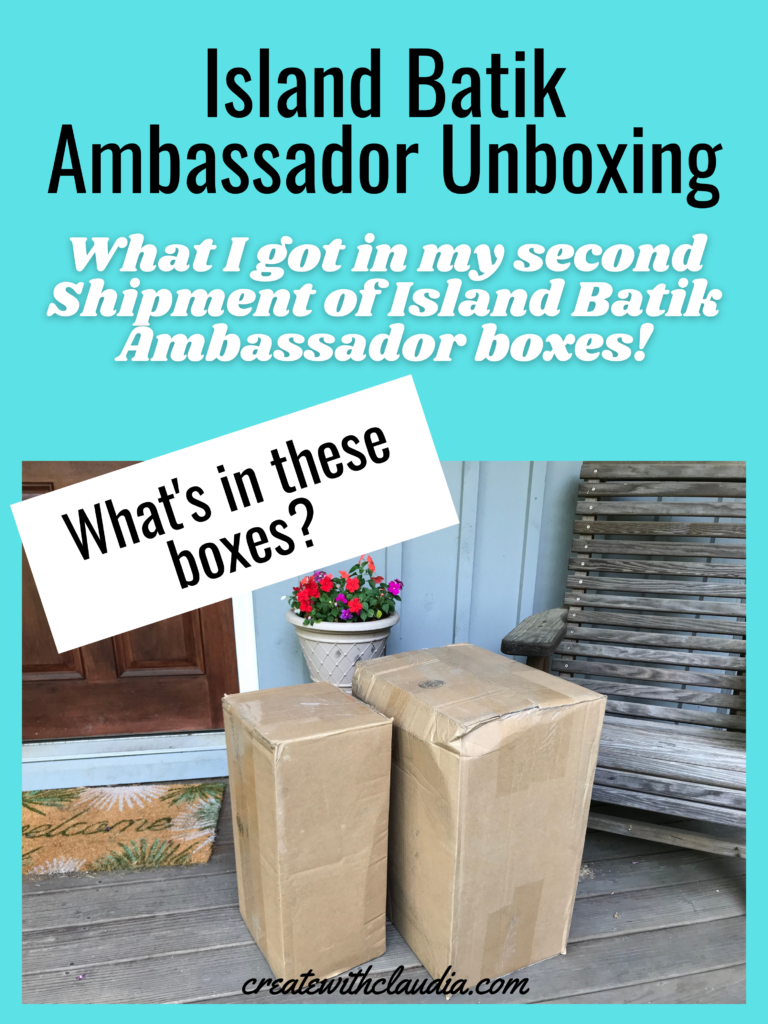 July was also the month I got my second shipment as an ambassador. More fabric and lots of other goodies were included. Check them out in my unboxing video!
August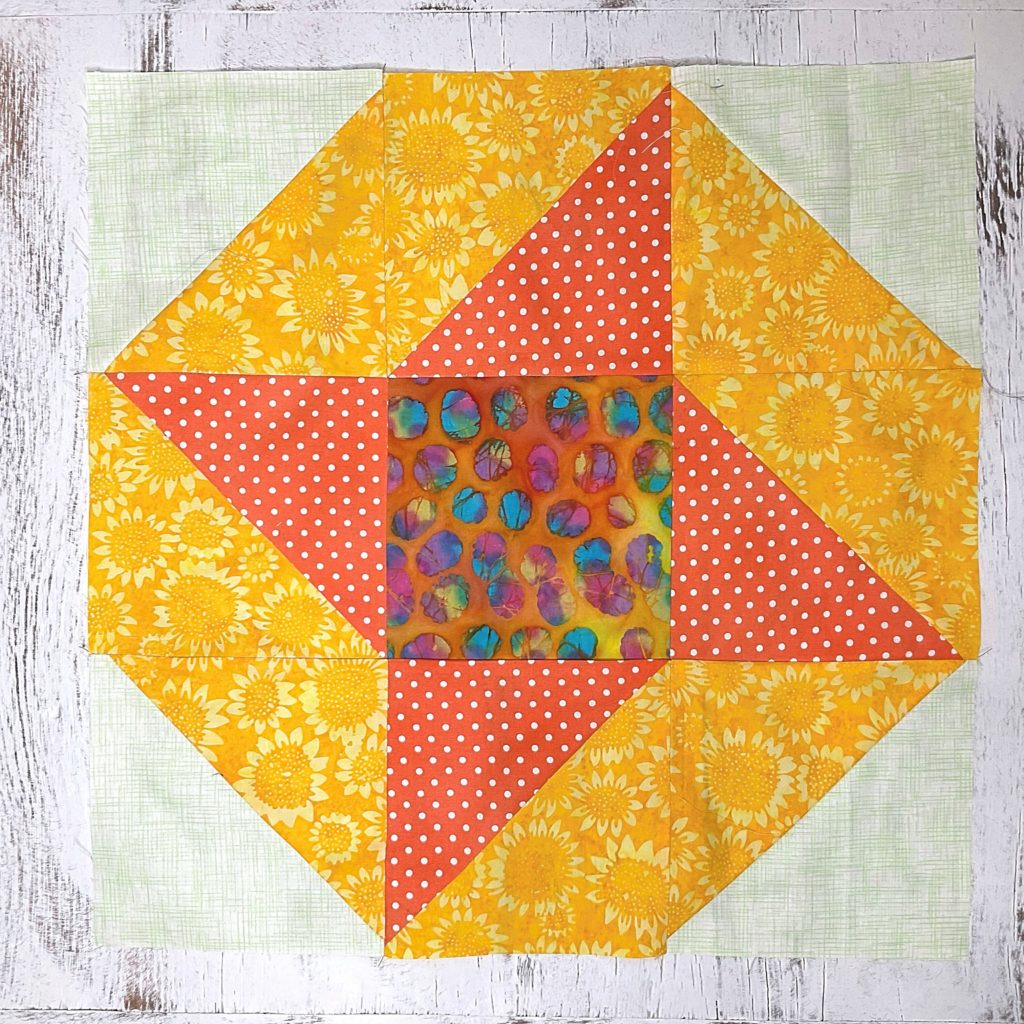 Learn how to make this fun 18 1/2″ Friendship Ribbon block with my tutorial. My favorite thing about this one is the movement that the outside ribbons give it.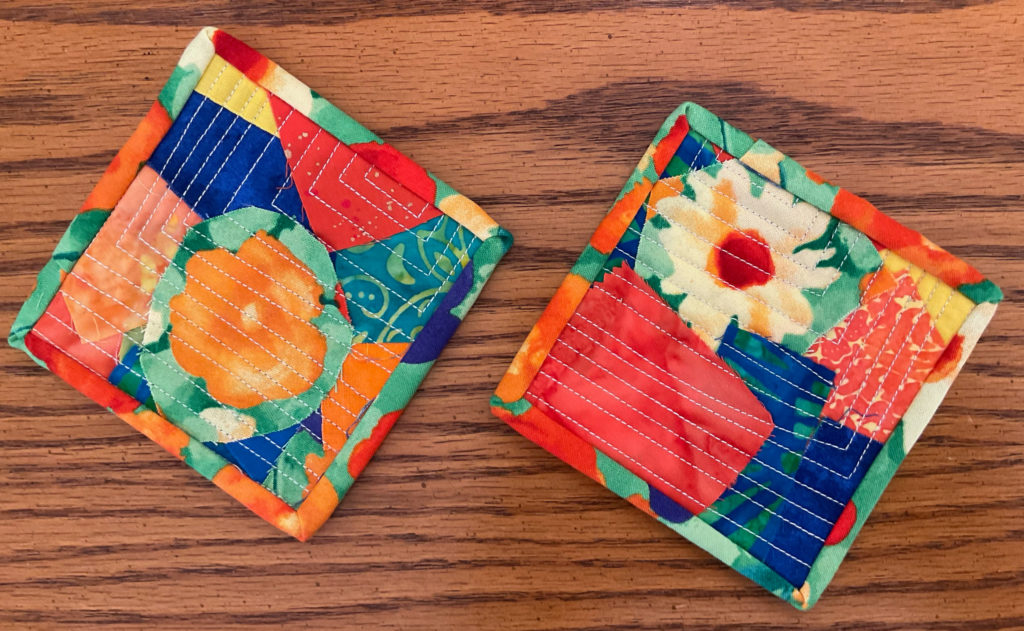 These incredibly easy no-seams quilt as you go coasters were the August scrap project. Make some today!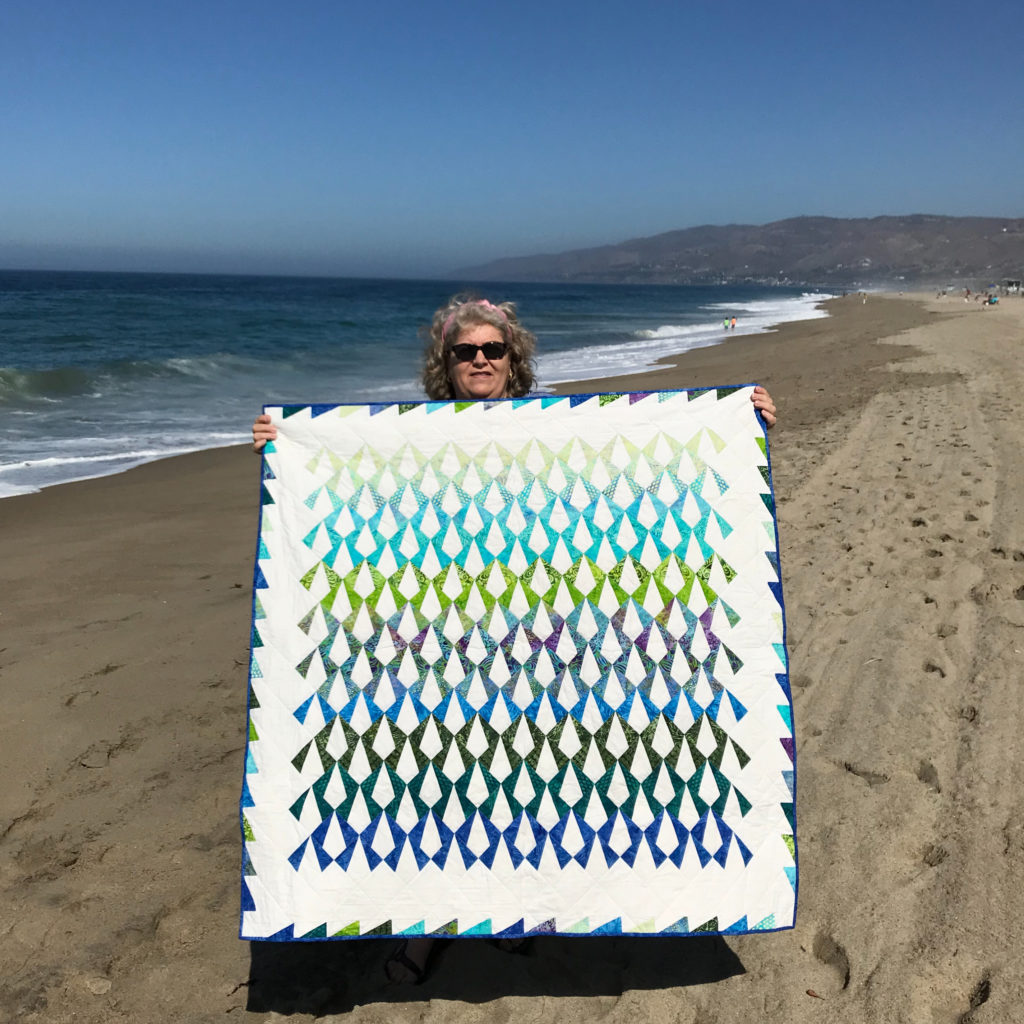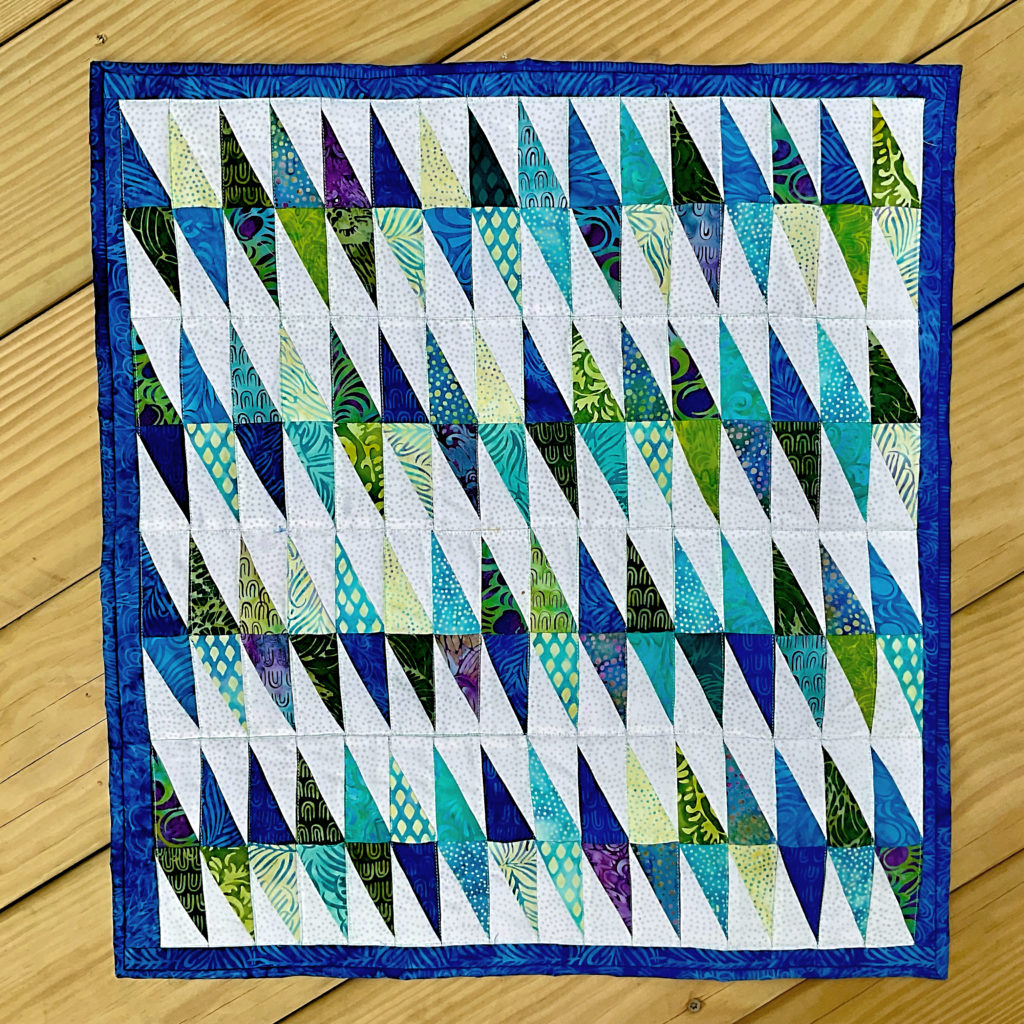 In August, I took my August Island Batik ambassador project on vacation with me. This month was sponsored by Deb Tucker's Studio 180 design and I made my quilts with their Corner Beam ruler. The fabric I was assigned for this blog hop was Proud Peacock, designed by Kathy Engle. Love it!
"Butterfly Wings" looked great set against the incredibly blue Southern California skies and "Shards of Glass" was made with the left over trimmings from the ruler. You can see them both in my blog post.
September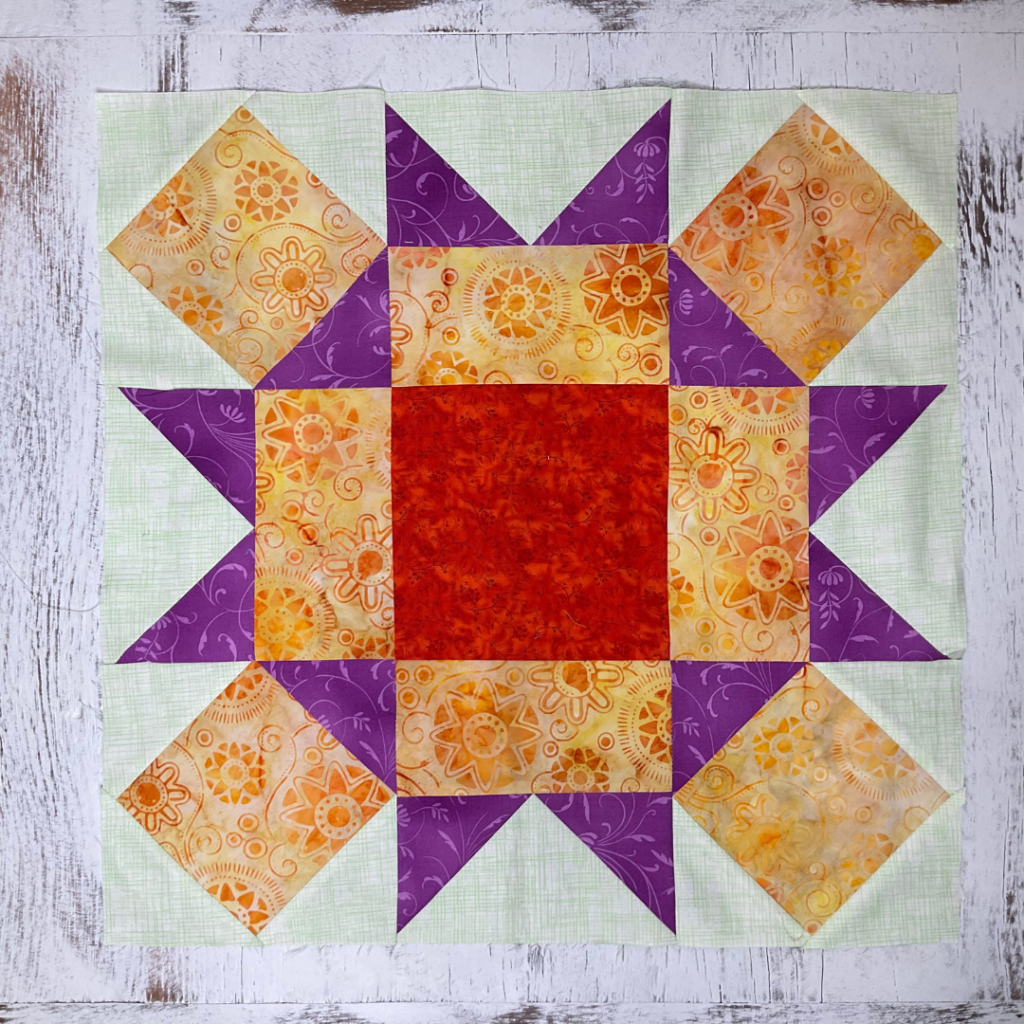 A large Rolling Squares quilt block was the highlight for this month's mystery quilt block. This would make a striking throw pillow too.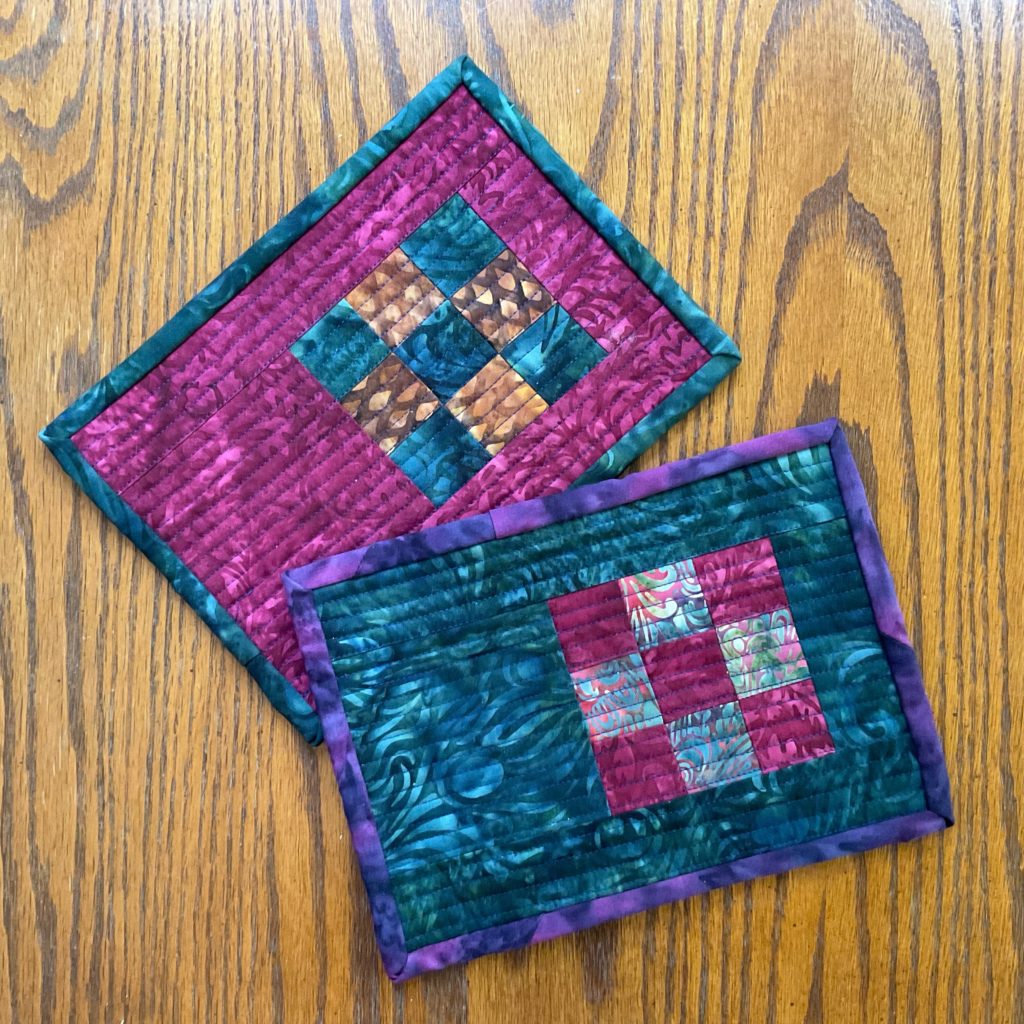 For my bonus, I designed these easy-to-make nine-patch mug rugs that are perfect for scrap-busting.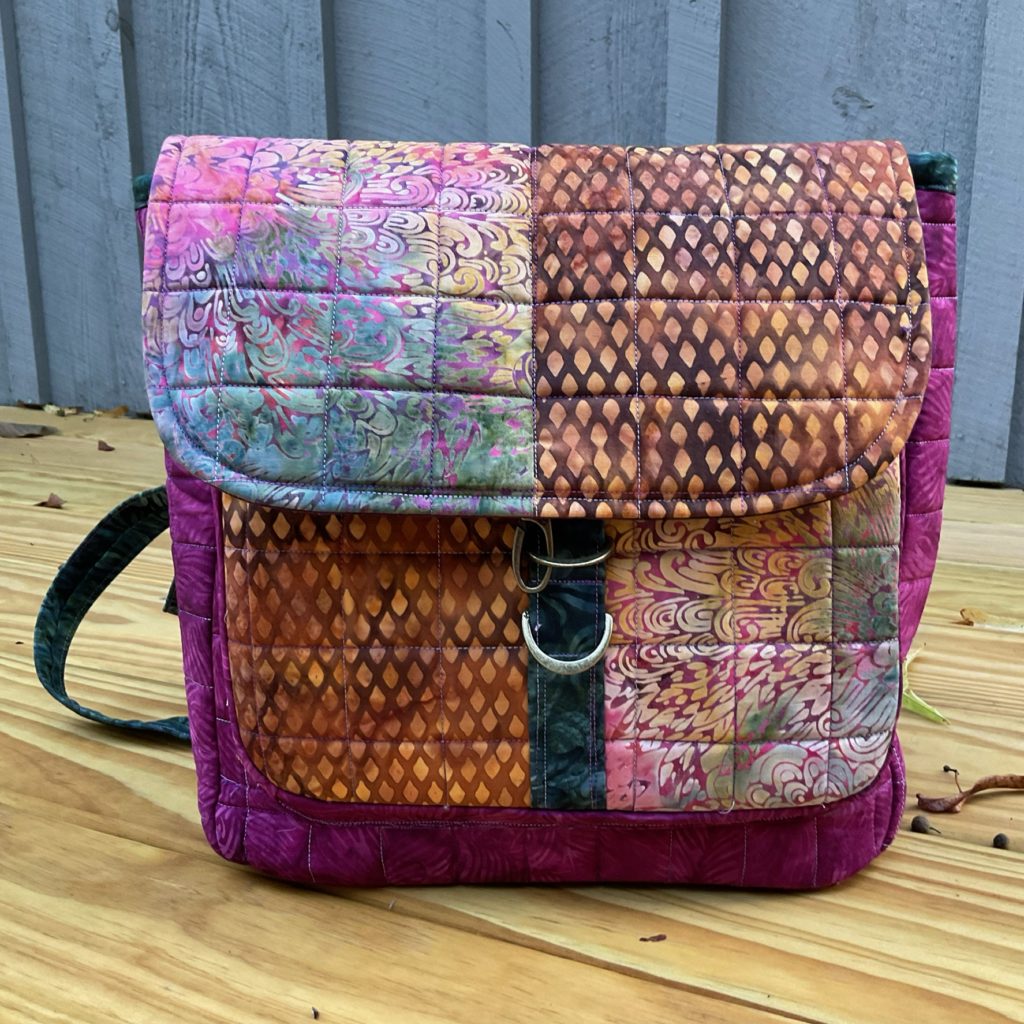 Patterns by Annie sponsored the Island Batik September project and I chose their "Switchback" pattern. It doubles as a backpack and a crossbody bag. The fabric I chose was Peacock Plumes, designed by Kathy Engle for Tami Silvers of Tamarinis. It was my first bag and it turned out wonderfully. My daughter now uses it around campus.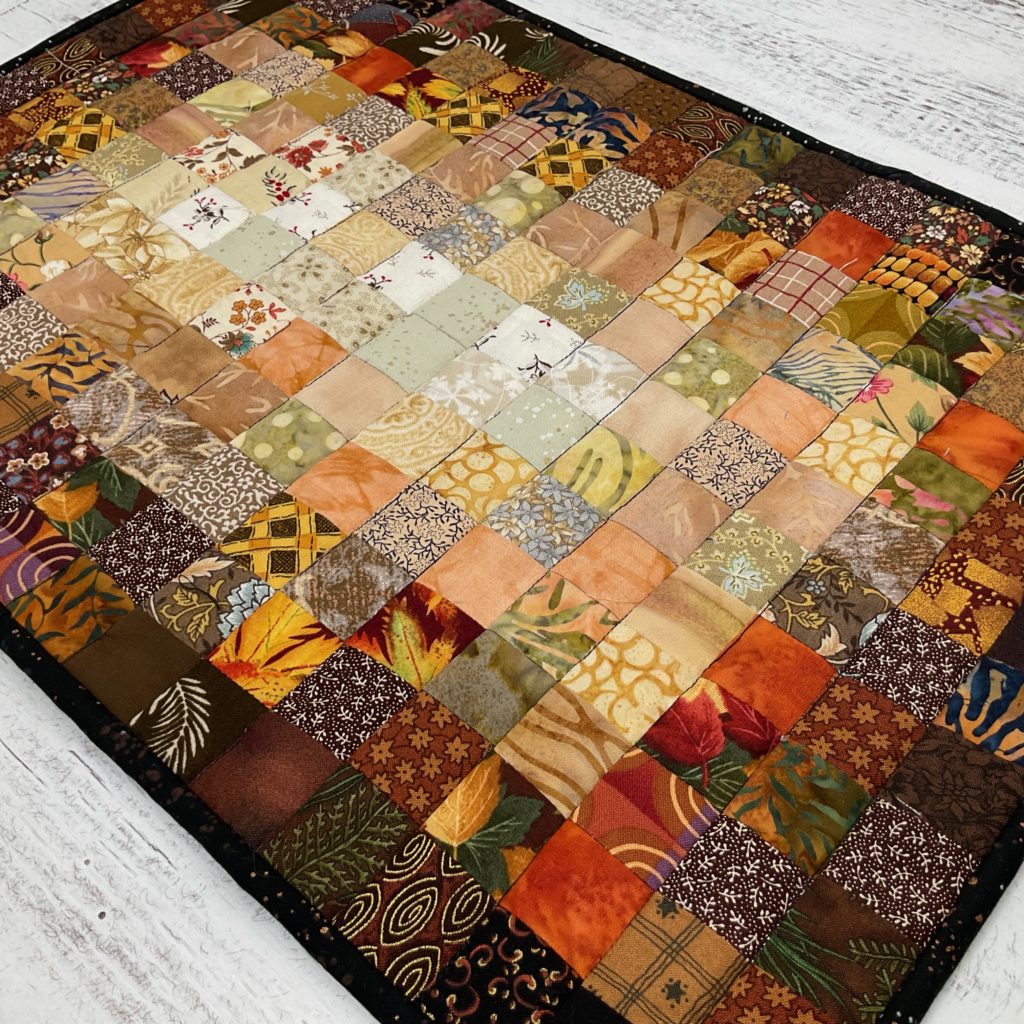 I finished off September with this fun and scrappy ombré placemat. This project is ideal for all of those tiny scraps you have.
October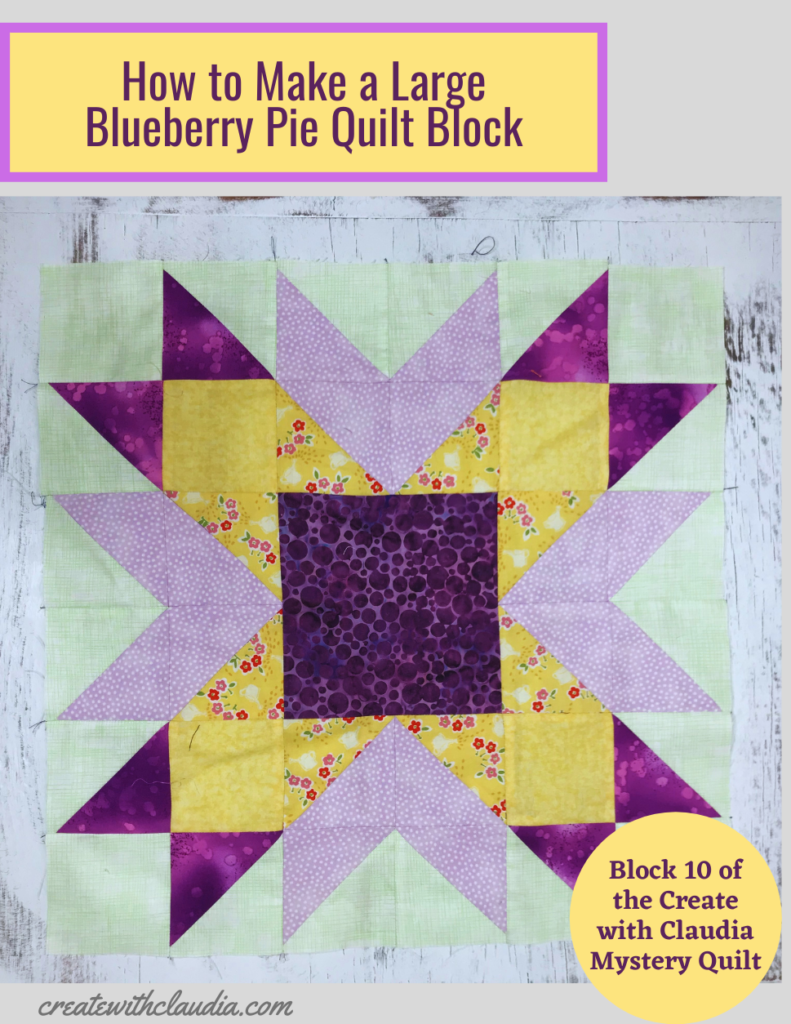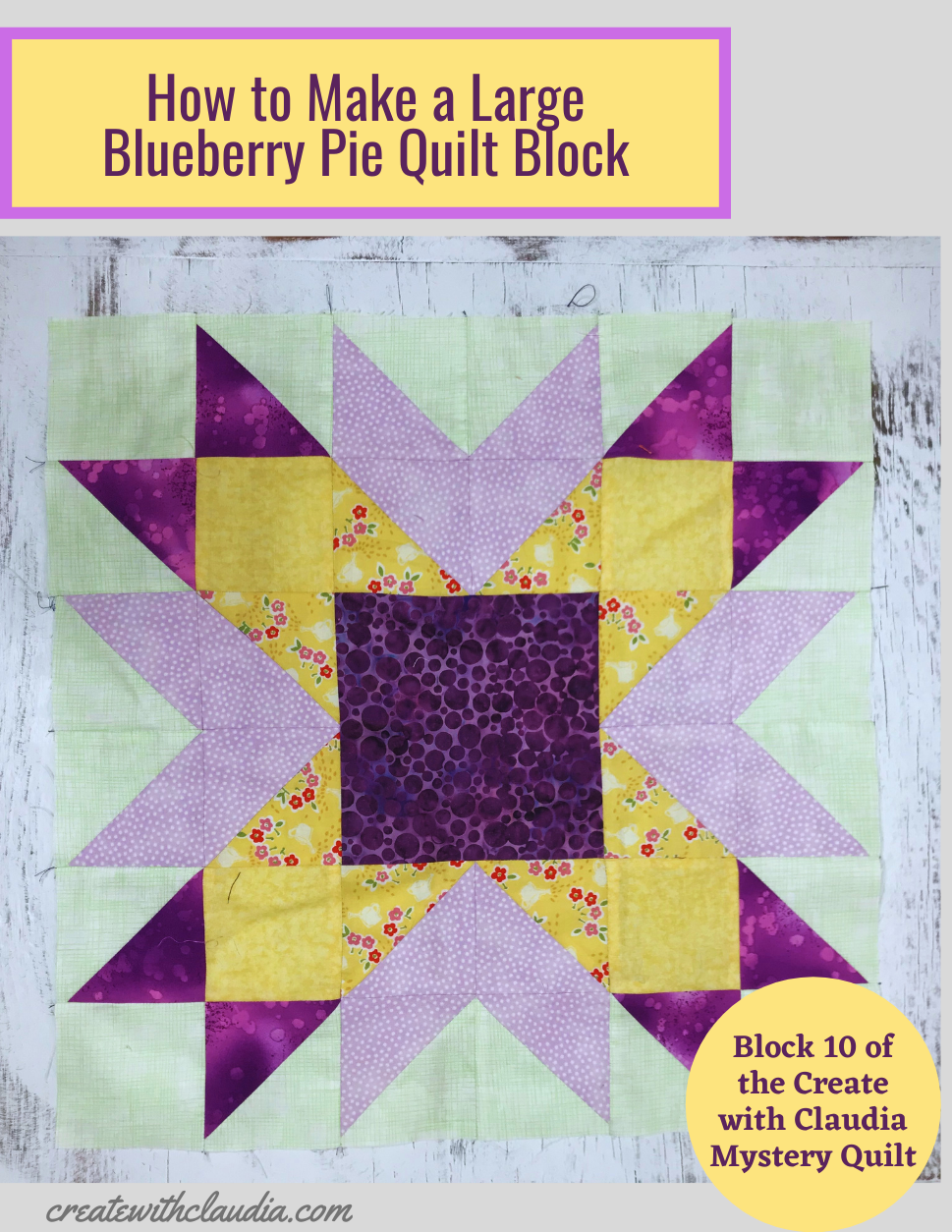 One of my favorite blocks in my 2021 mystery quilt was this large Blueberry Pie block. I just love the dynamics of it. Like the others, it was not that difficult to make.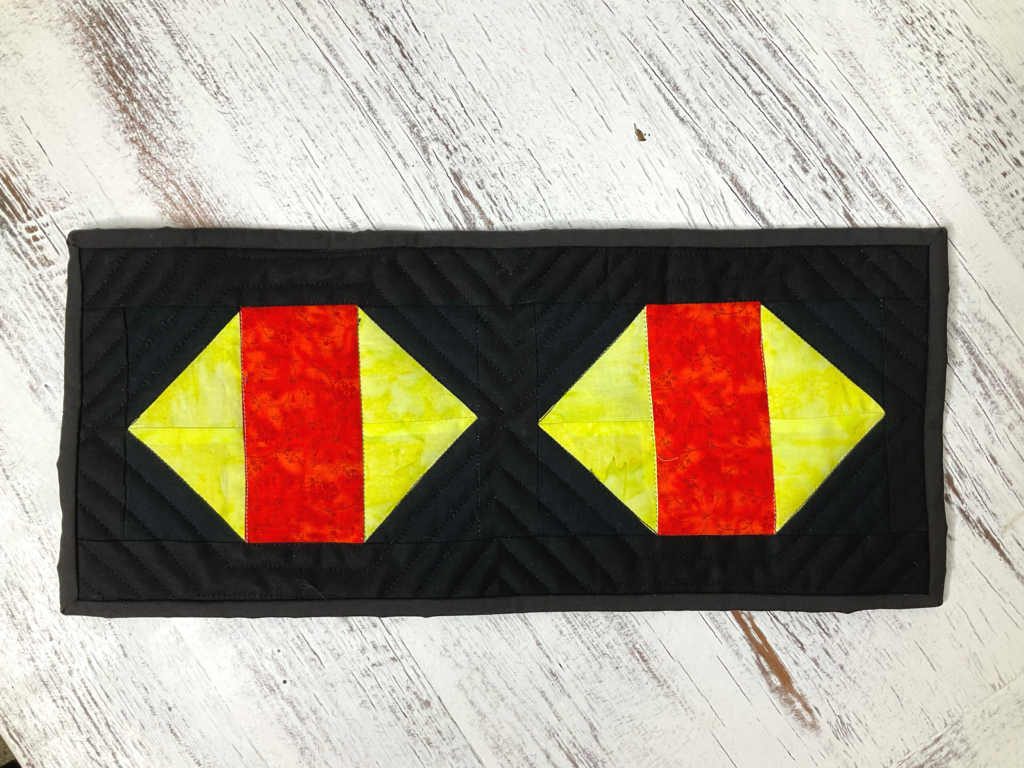 This "Spooky Eyes" Working Our Scraps Off project is perfect for Halloween. It's also really easy to make.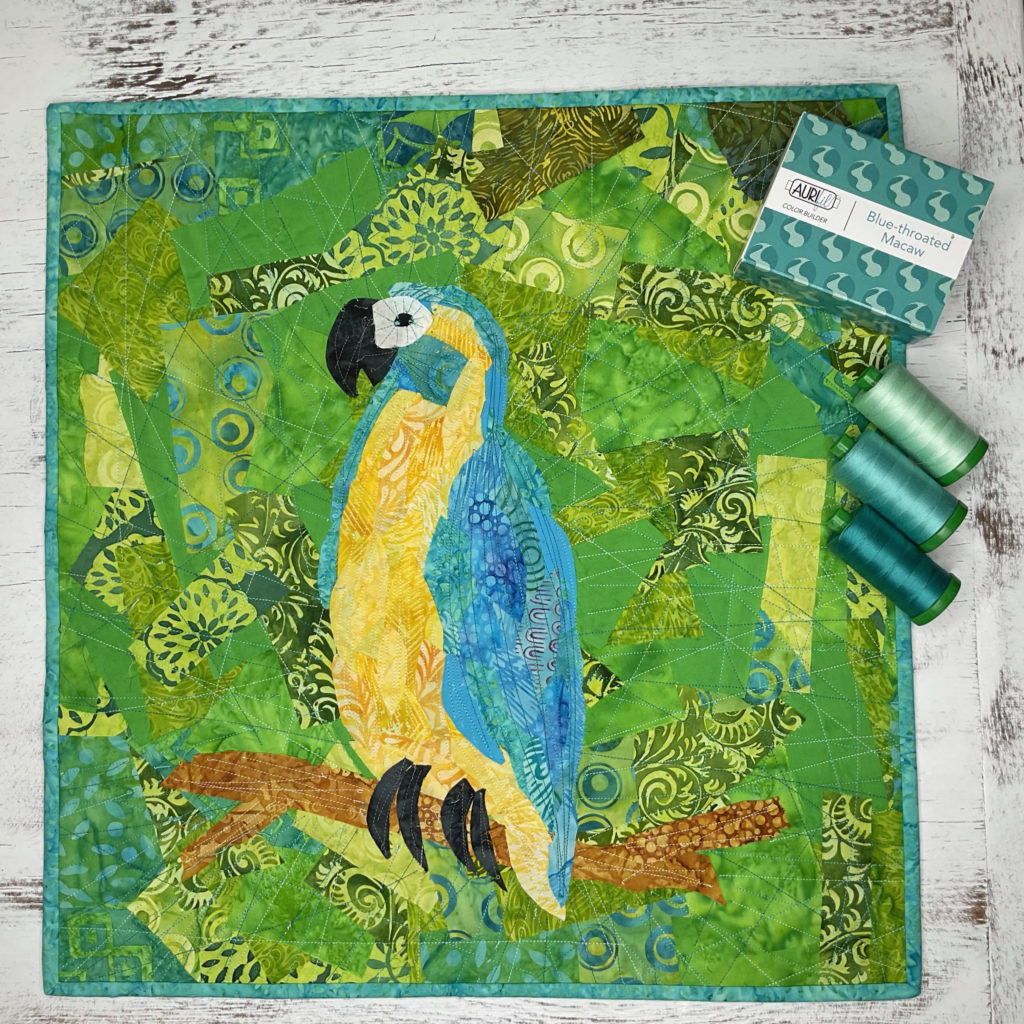 Meet "Clyde", my October ambassador project that was sponsored by Aurifil thread. I received their endangered species color builder set for the Blue-throated Macaw. I'm not going to lie, this might by my favorite project of the year. Not only do I love the look of him, but it took me completely out of my comfort zone.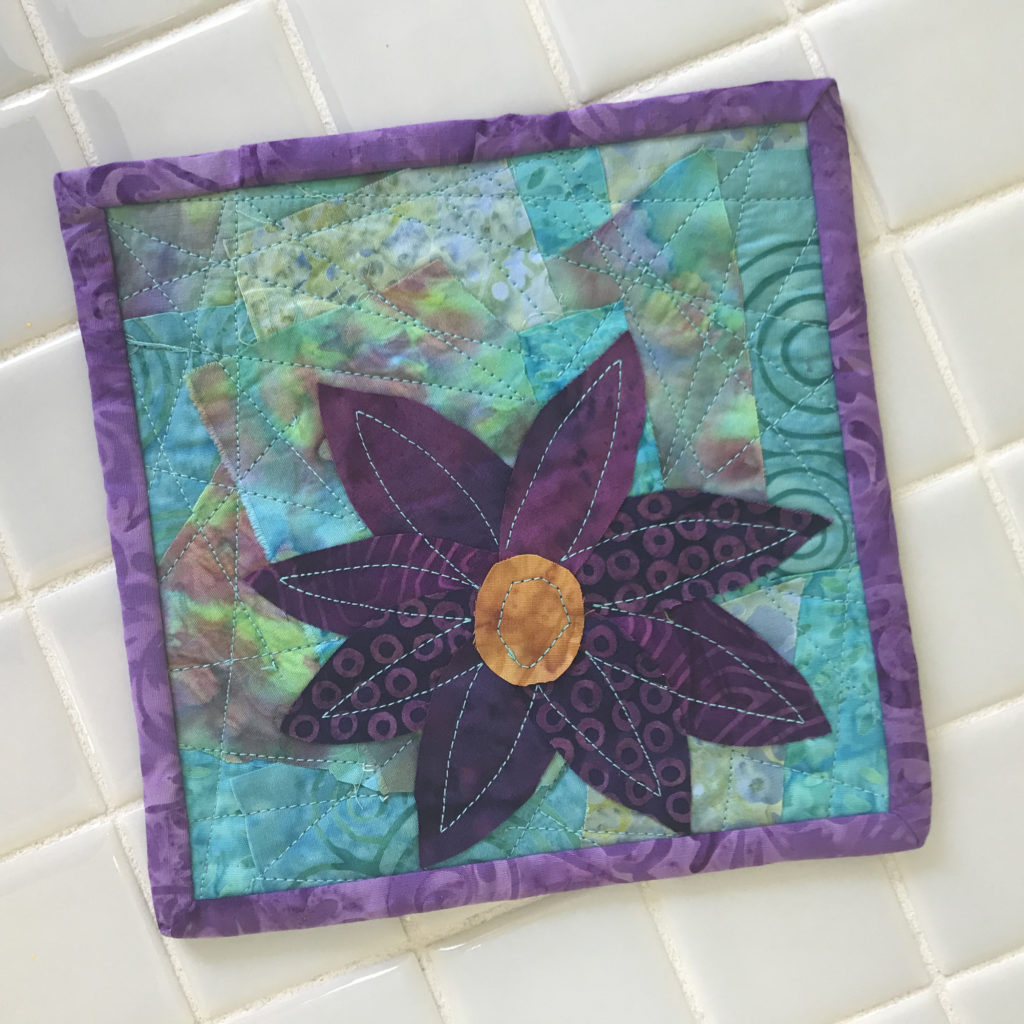 You can learn the scrap collage method I used in my tutorial. I show you how to make this pretty little flower.
November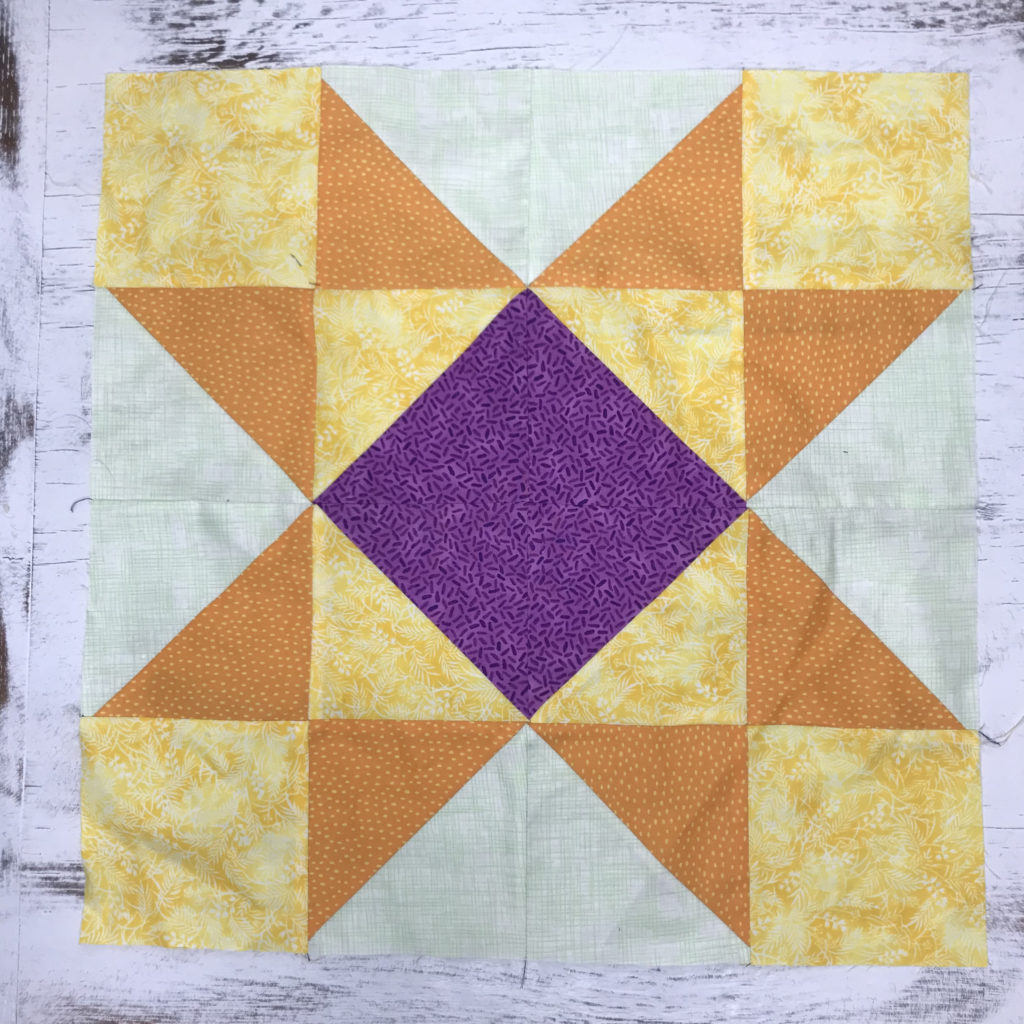 Lastly, in my mystery quilt was his 18 1/2″ Diamond in a Star quilt block was the final one in my mystery quilt series.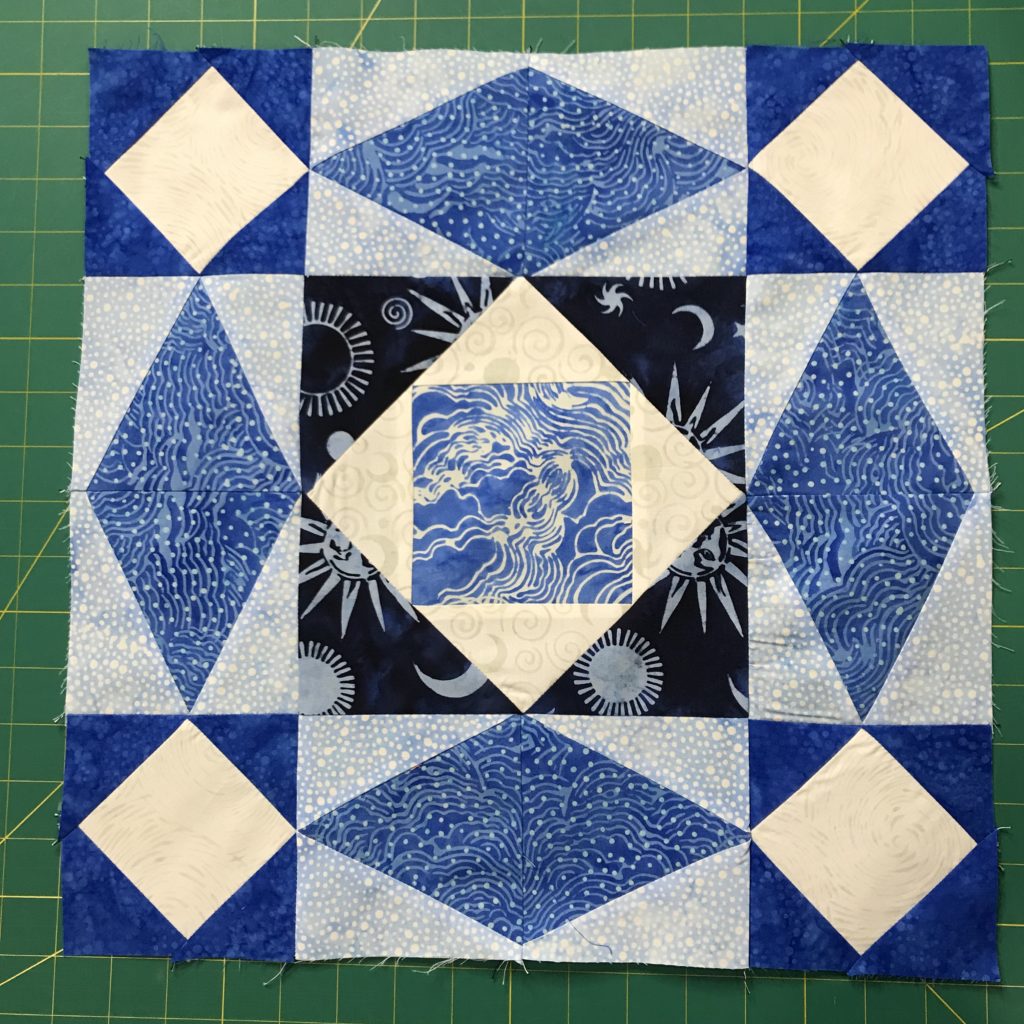 As a result of making this block I decided to make a companion tutorial showing you how to use your AccuQuilt Go! and a number of their dies to make the Storm at Sea block.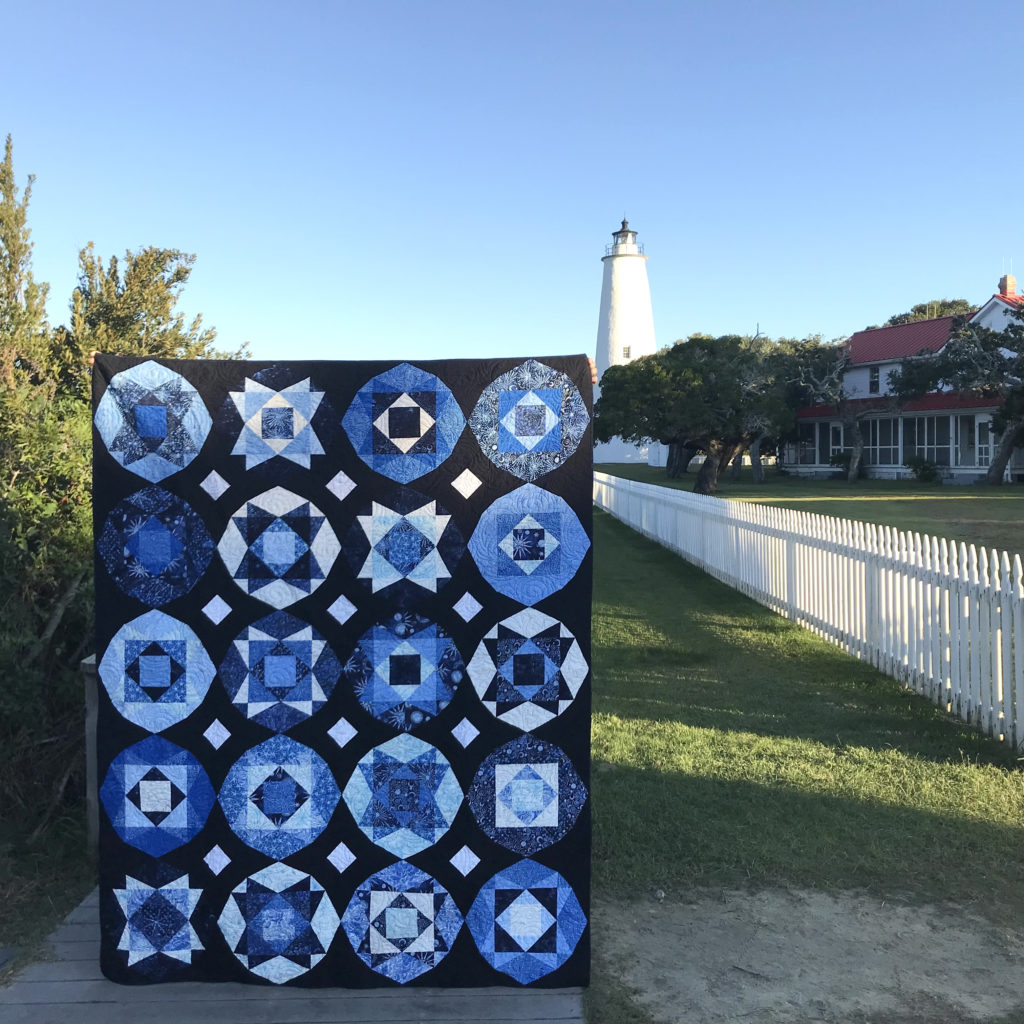 For the final ambassador blog hop I was given the gorgeous Constellations fabric that was designed by Kathy Engle for Kari Nichols of Quilting Renditions. Look at all of those gorgeous blues!!! We were challenged to make Storm at Sea quilts. As a result I came up with this quilt.
My quilt "Night Navigator" highlights the circular look of the block and I used my AccuQuilt Go! to cut out the pieces.
December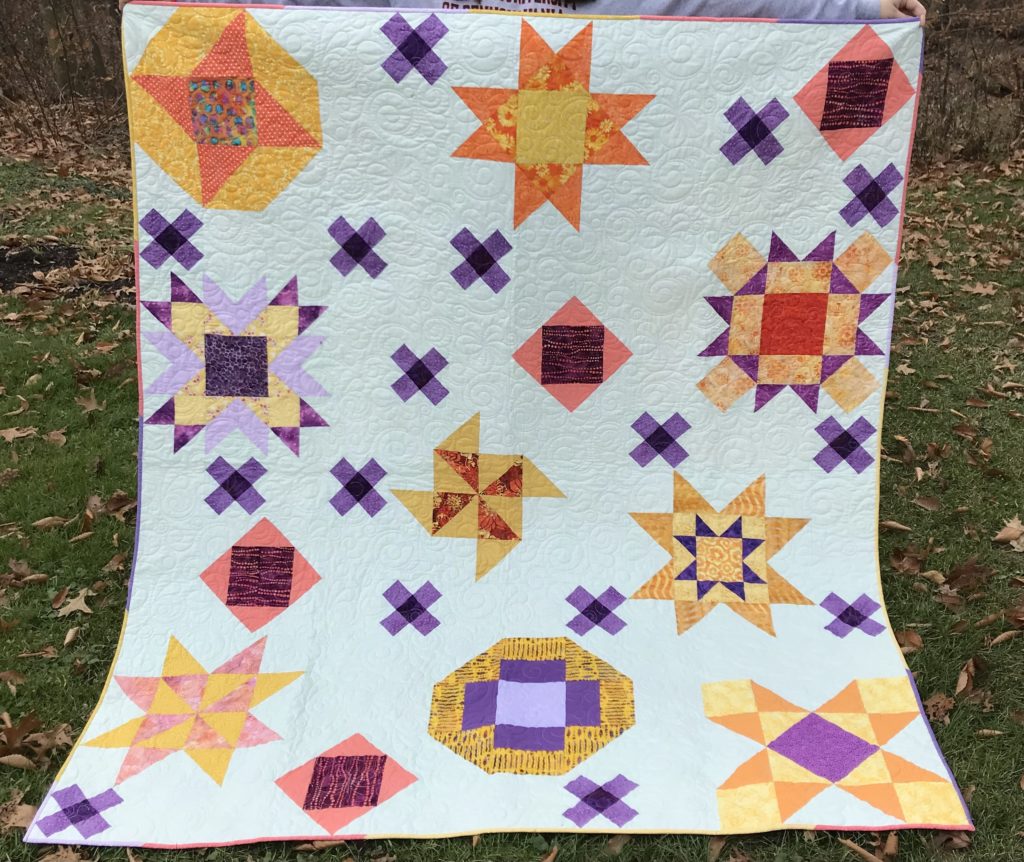 Finishing up my 2021 quilting year is December. First up was the unveiling of my "Stars of the Prairie" mystery quilt. What fun it was to make!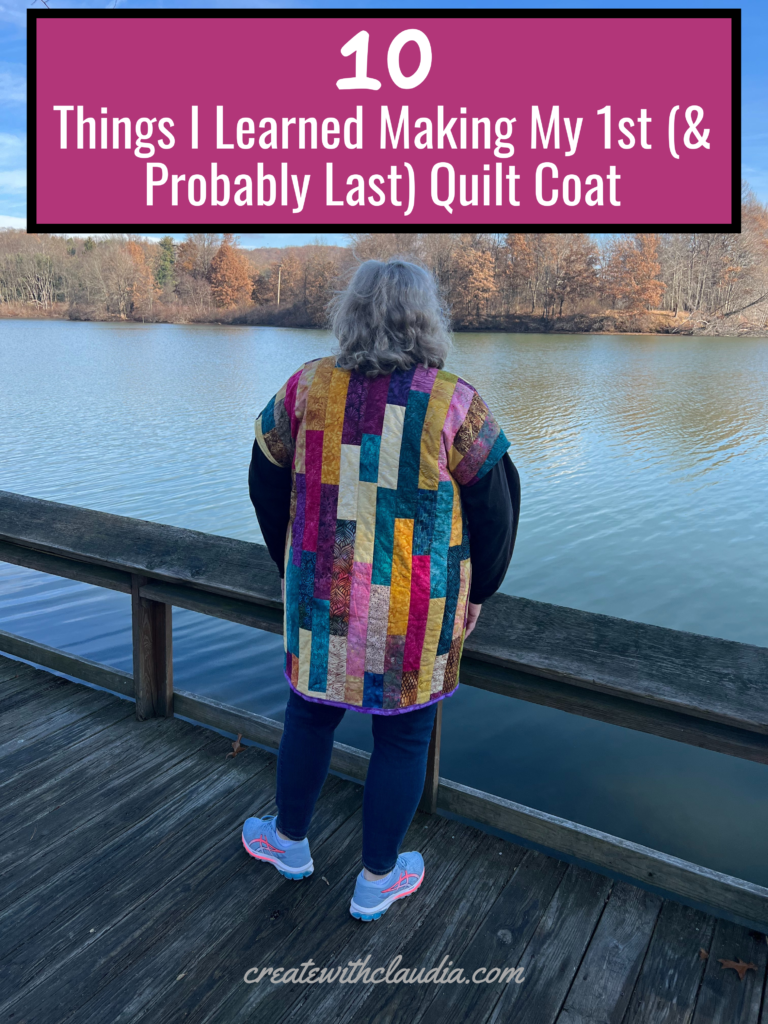 In December I jumped on the quilt coat bandwagon and gave it a try. It did not go as planned as I discuss in my post called 10 Things I Learned Making My 1st (& Probably Last) Quilt Coat.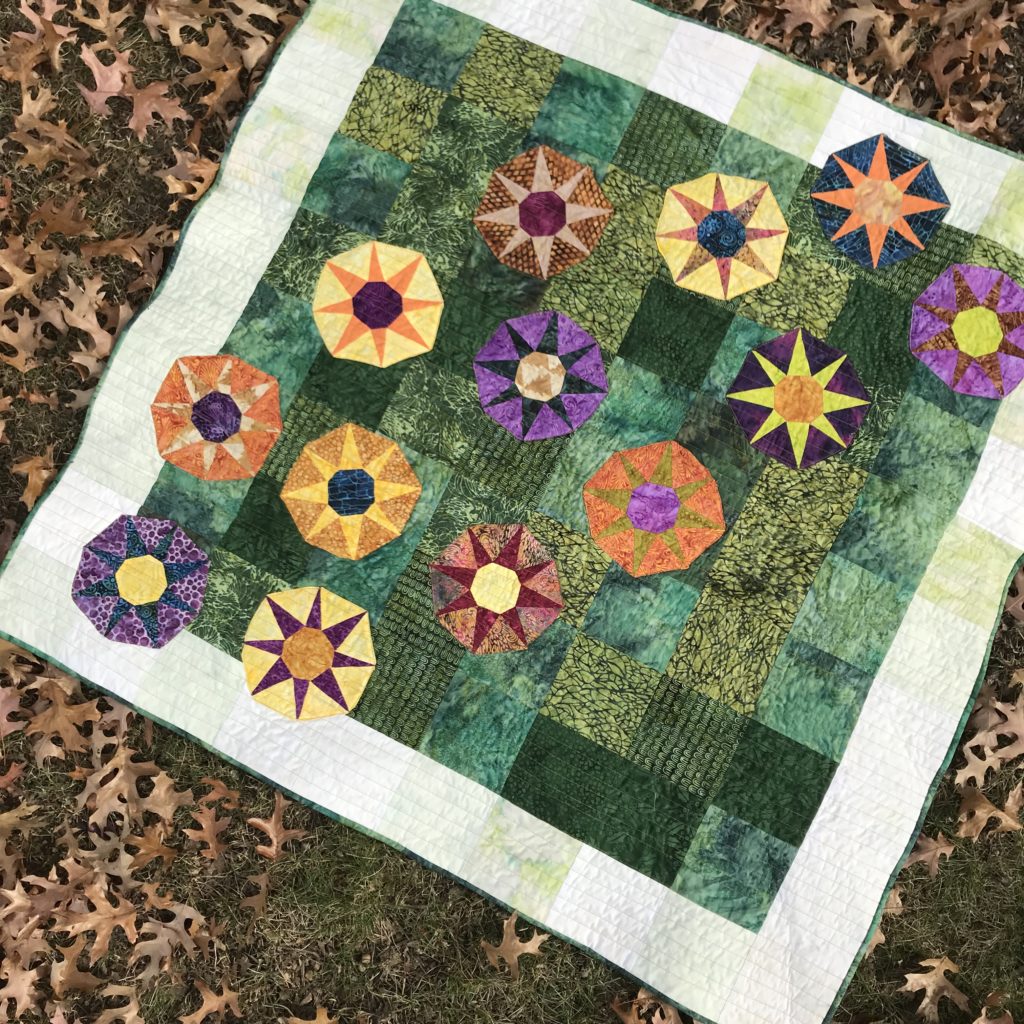 For our final Island Batik ambassador project, we were challenged to do English paper piecing and that was totally new to me. As a result, I came up with this quilt I call "Mum's the Word".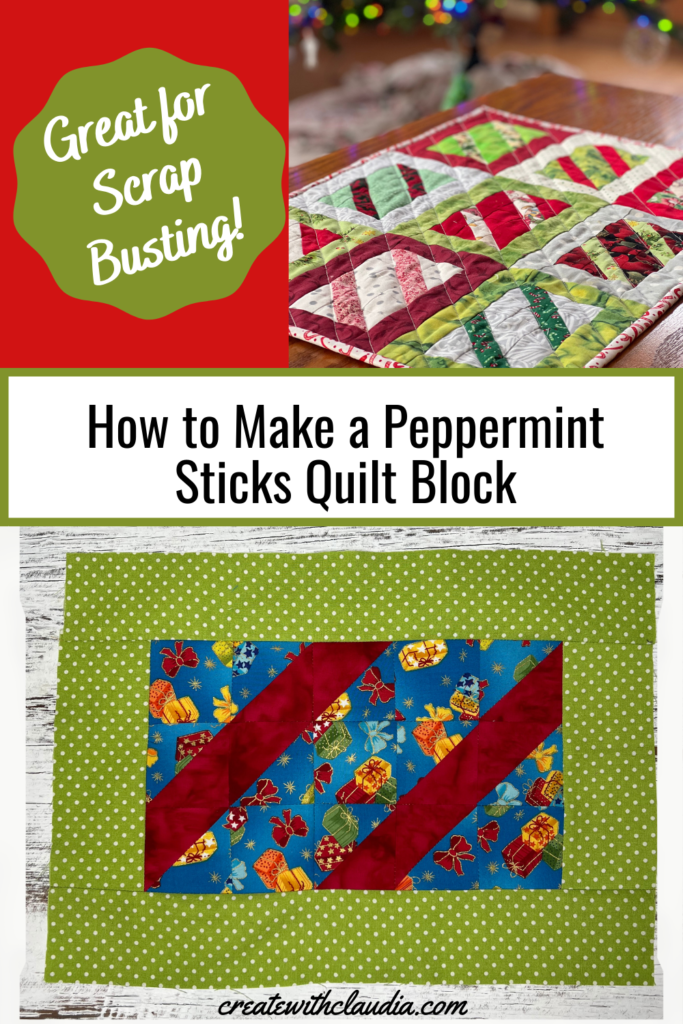 My last post for 2021 was this fun and unique quilt block I called "Peppermint Sticks". My free pattern has two different sizes for you and both are great. I'm thinking about making a large quilt with the larger version.
My 2021 Quilting Year in Review
So folks, there you have it, my 2021 year in review. What a fun year this has been and I can't wait to show you what is in store for 2022! I have loads of fun things planned.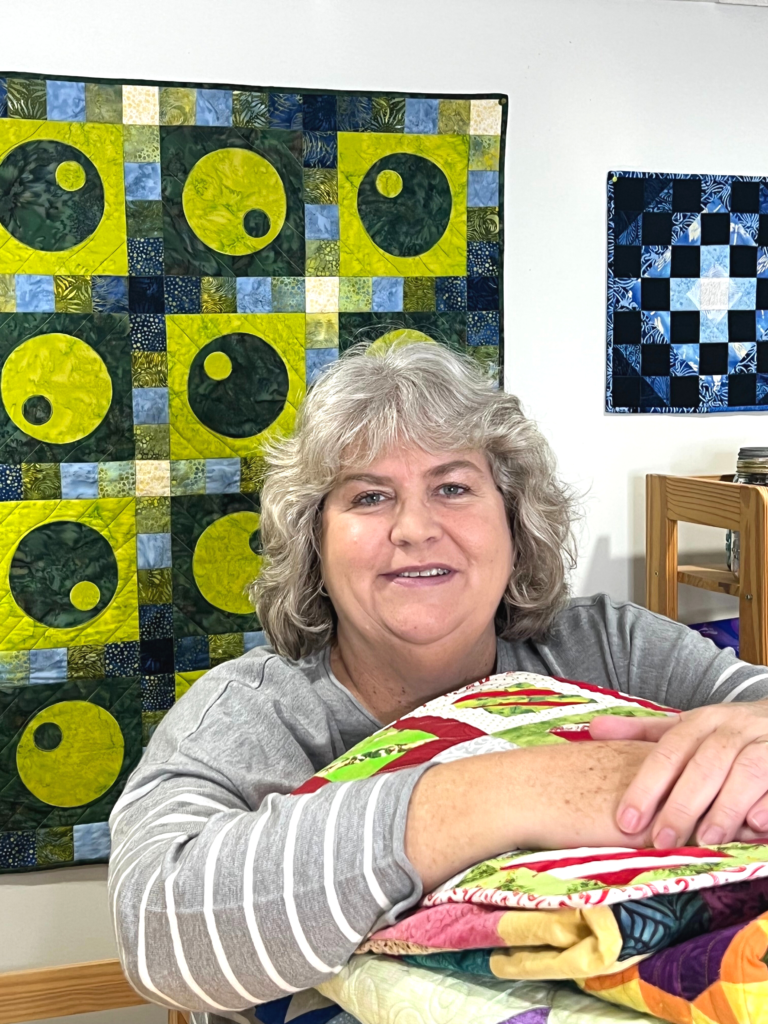 Happy Quilting! – Claudia