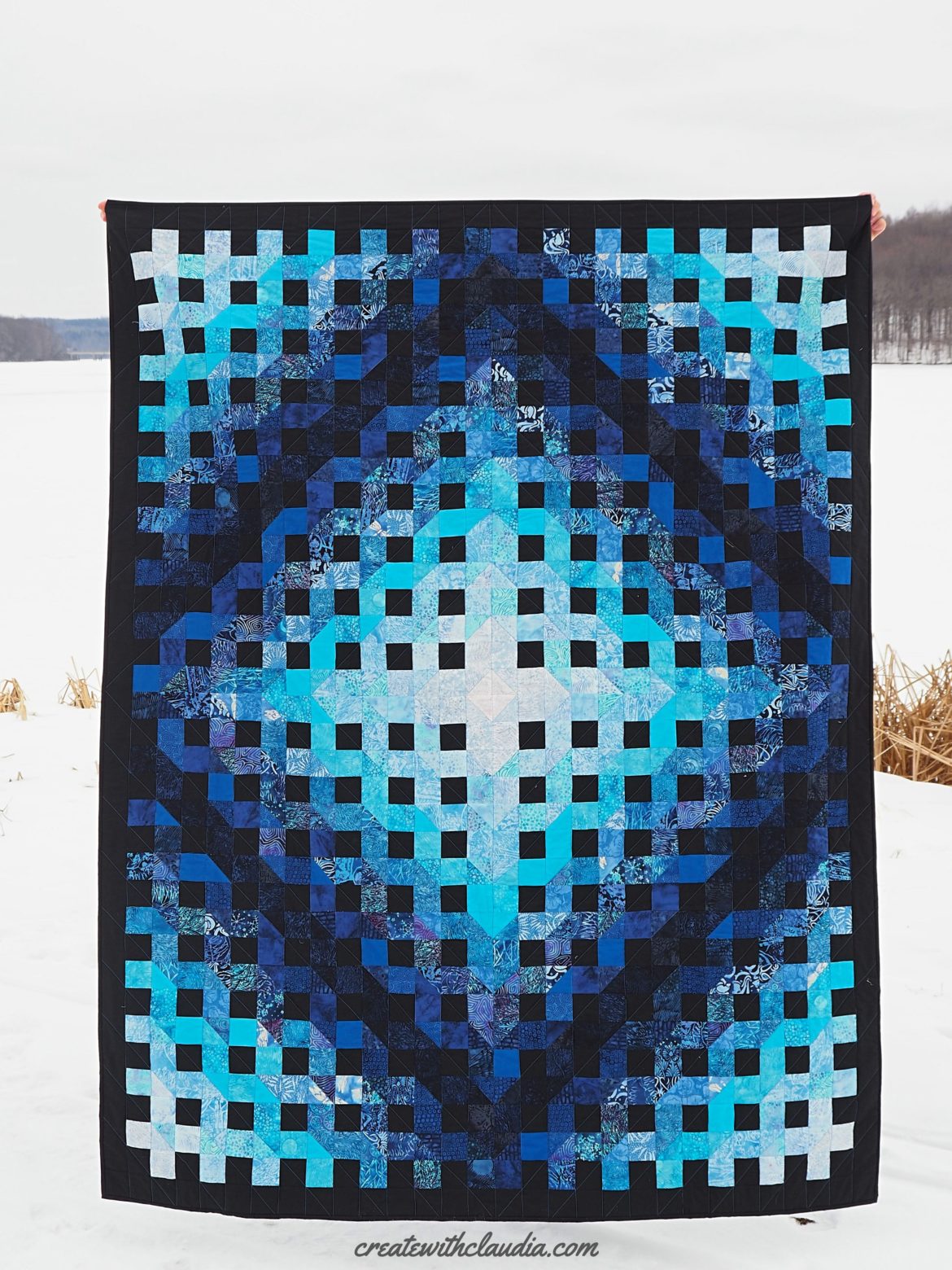 Island Batik Scrap Buster Quilt – Roquefort
Every month of the 2021 Island Batik Ambassador programs brings on a new challenge. For March it was a scrap busting quilt. If you have followed my blog or social media, you know that I absolutely adore scrap quilts. In fact, the scrappier the better in my opinion. I went with all blue scraps in my Island Batik scrap buster quilt and eventually called it "Roquefort".
At first I was stumped for a name. Eventually because of all the blues and black, it kind of reminded me of blue cheese so that is how I came up with the name.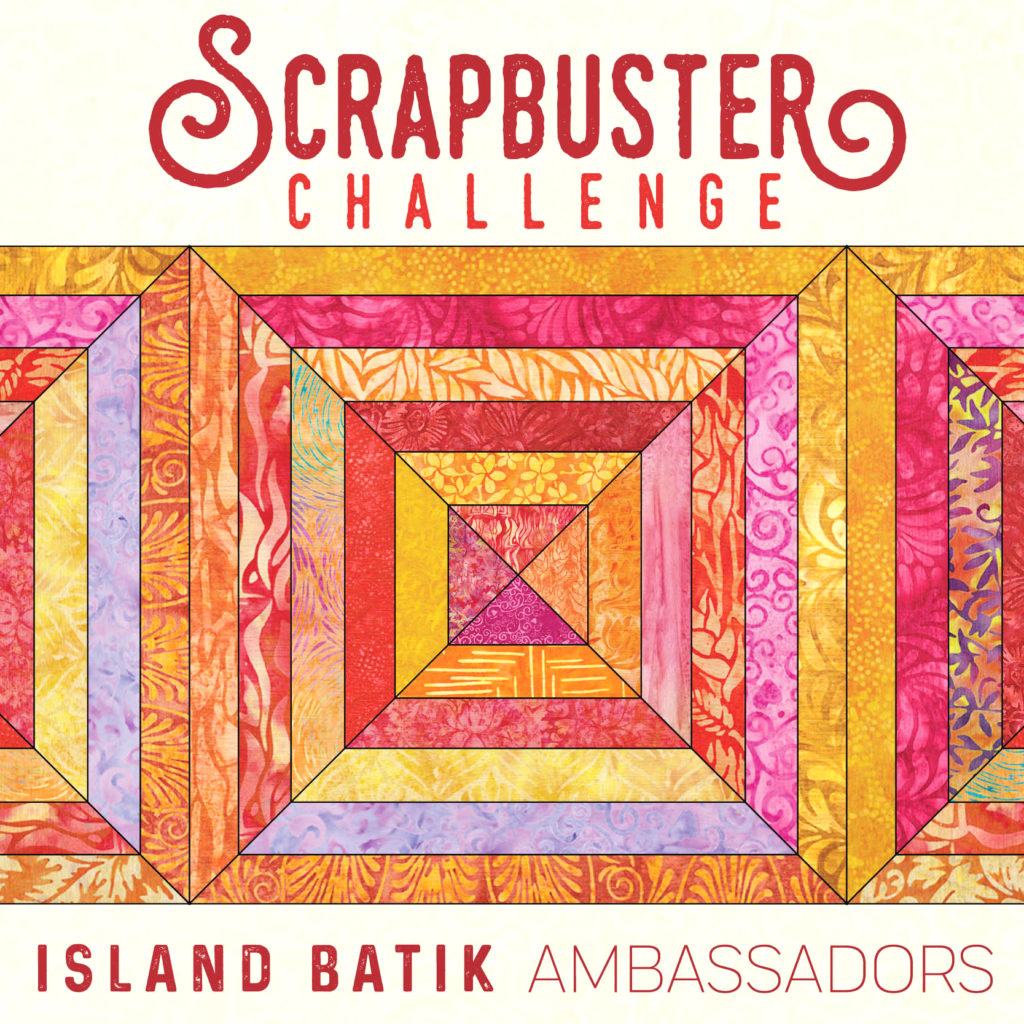 Since I am new to the program this year I did not have a lot of fabrics to choose from for this quilt. That is the main reason I went with all blues and the solid black. I had plenty of fabric left over from my February "Pleiades" quilt. Not only that, but as part of the box I received for being an ambassador, I got some stash builders and one of them was all blues. Perfect!
While I do not have a pattern for this quilt, I did design a quilt block called "Ombré Quilt Trip" and you can find the free tutorial and pattern here.
Disclosure: The products in this post were generously provided by Island Batik, Accuquilt, Aurifil, Schmetz Needles, and Hobbs Batting.
About "Roquefort"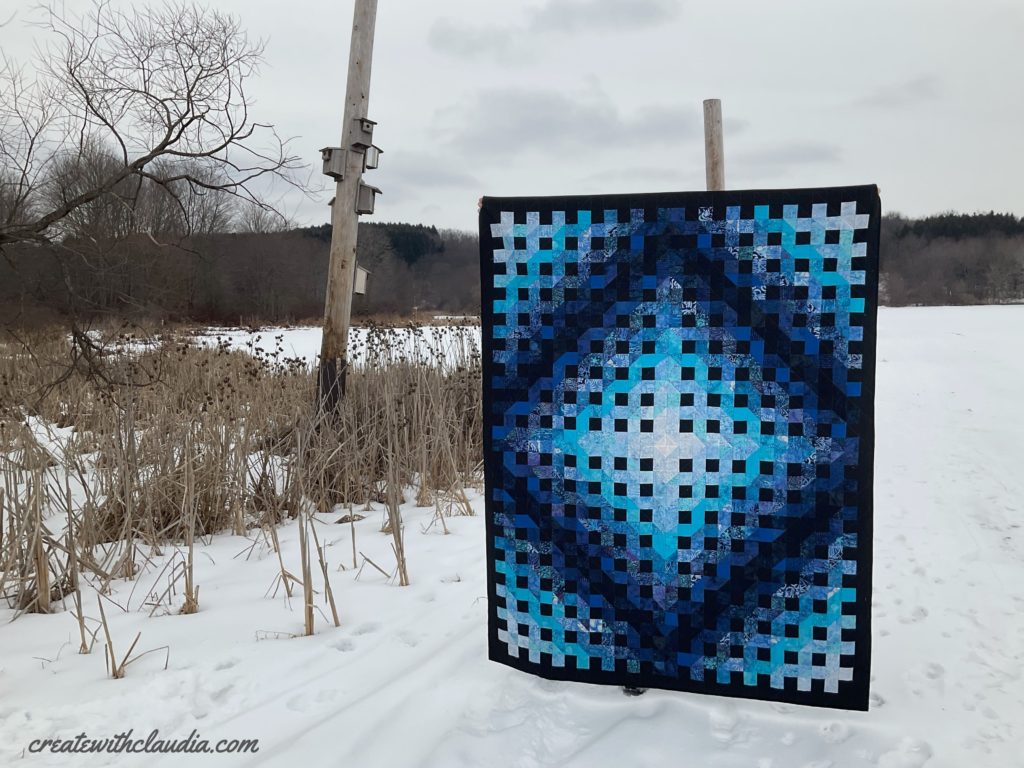 This quilt measures approximately 60″ x 76″ and is made up of 45 different fabrics. Not including the border or the backing, it is made up of 1,484 pieces of fabric, some are half square triangles and some are squares.
I'm really pleased with the way the ombré effect turned out in this piece. To me it glows.
The Fabrics I Used
All of the fabrics used in this quilt are from Island Batik and include the following:
All twenty of the blues from the "Starry Night" collection designed by Kathy Engle, that is in stores as of February 2021
Various blues from the stash builder
A few blues from the "Winterscape" collection by Kathy Engle
"Shark" from the Island Batik Basics line
"Marble Storm" from the Island Batik Blenders line
Turquoise Solid
Cobalt Solid
Black Solid
Gray Solid
Can I just say that if you have never used one of Island Batik's solids, you should think about giving them a try. The colors are so rich and saturated. I have to admit that I am kind of obsessed with the black in particular.
Making the Quilt
Making this quilt did take a lot of organization (and if you look really closely at the finished quilt there is one square that I put in the wrong color group. Only a maker would notice this!).
To begin, I divided the fabrics into eight groups based on their shading. Then I pulled out our folding table to keep them in order while I made the top. Lastly, I cut out all of the pieces.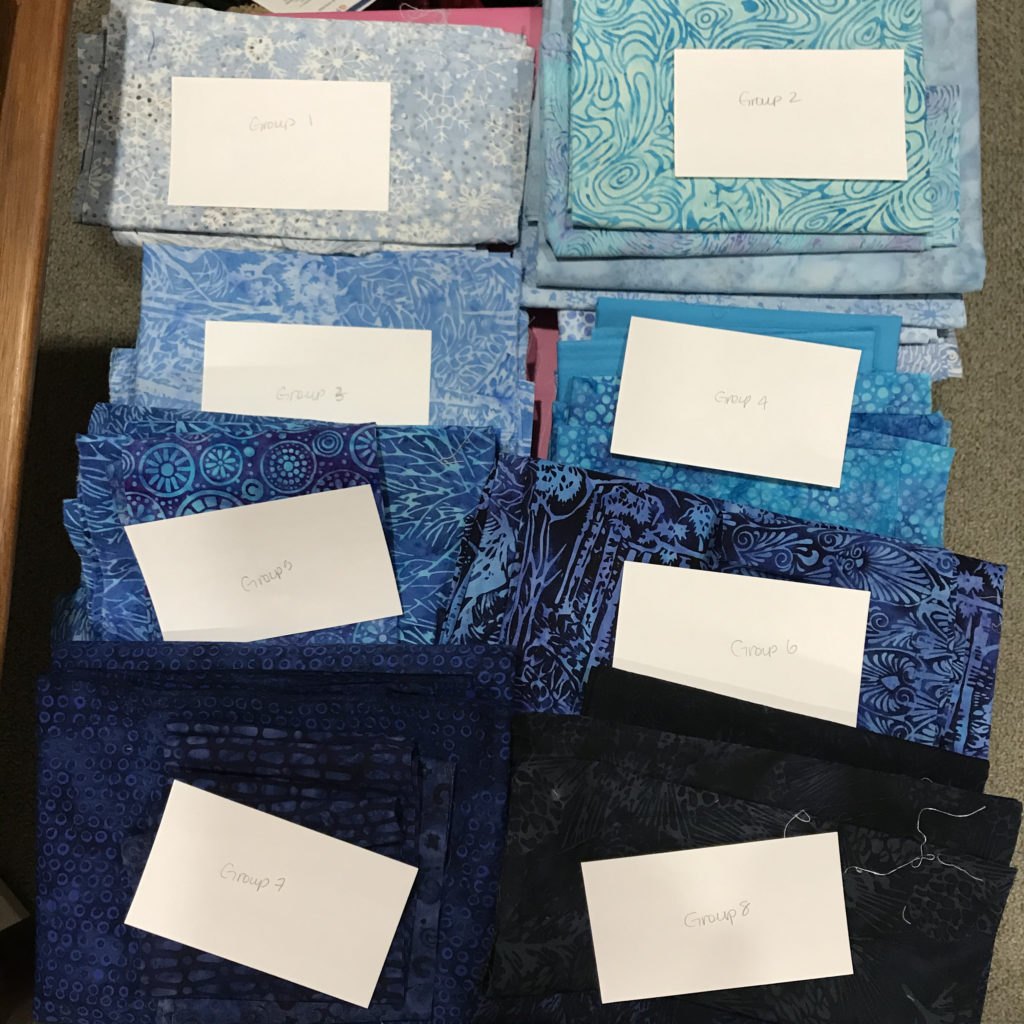 With the exception of the backing, every single piece in this quilt was cut out using the AccuQuiltGo! system. That made quick work of cutting out all of those triangles and squares. Because the cutting was so precise with the system, the entire quilt was easy to piece together.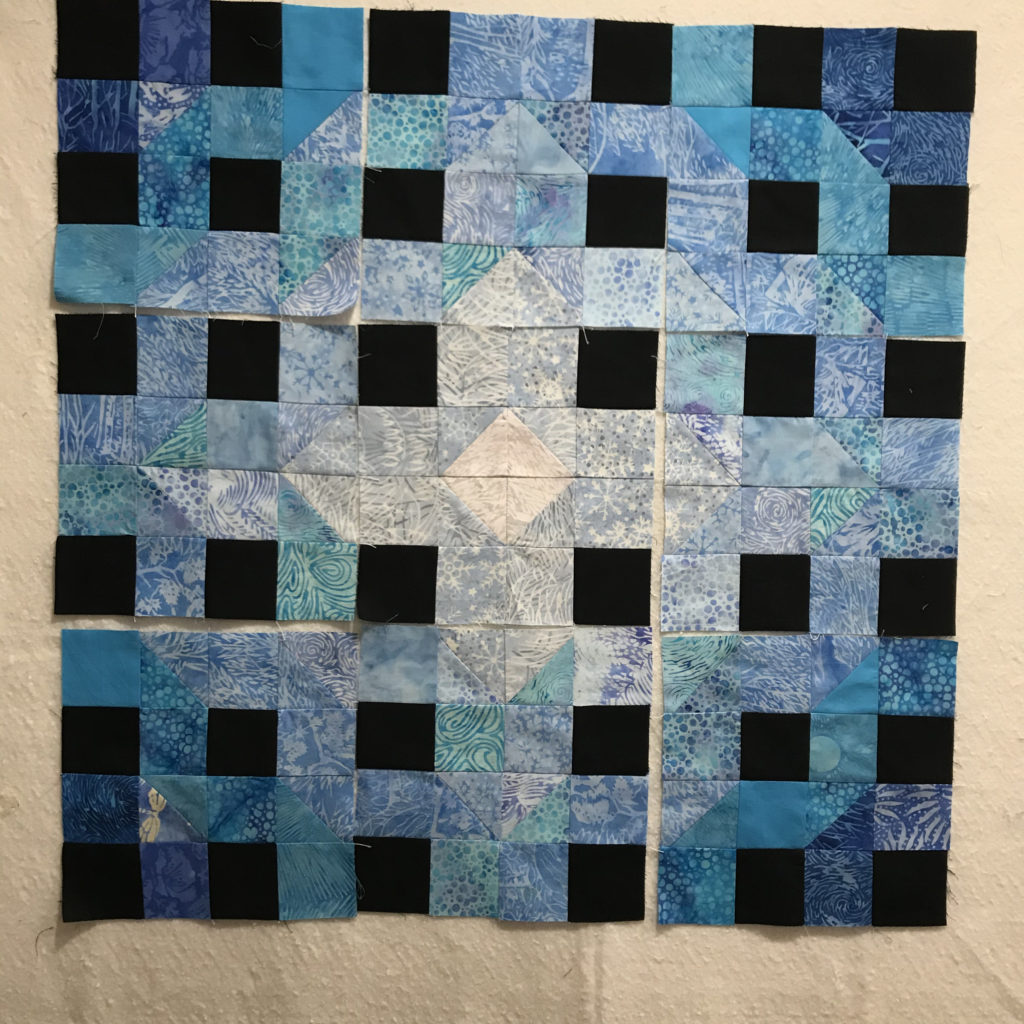 The batting I used was Hobbs Heirloom 80/20 Black and I definitely have a new favorite for my darker quilts. It has a nice weight to it and it was easy to machine quilt.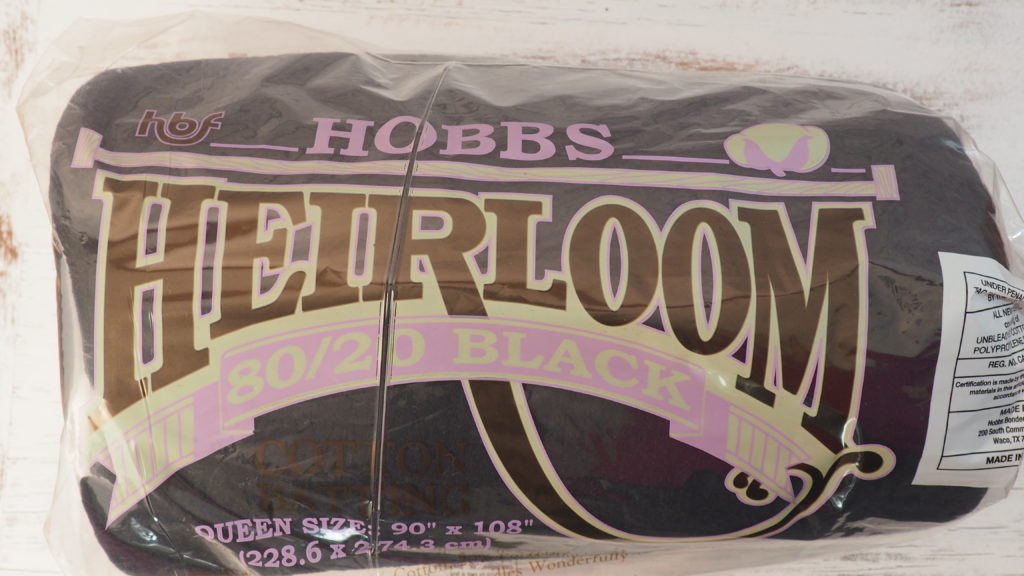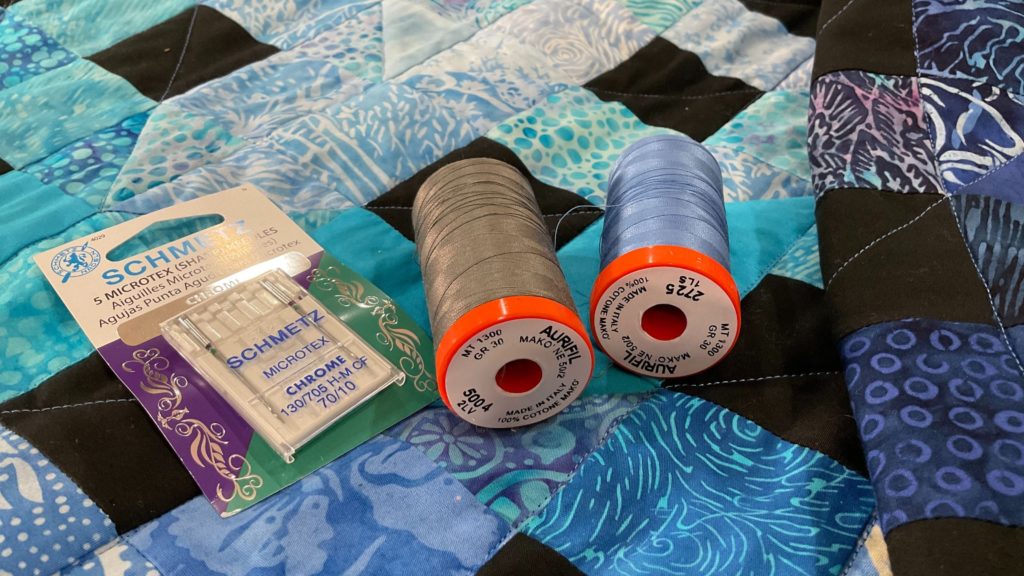 I used Aurifil thread for the piecing and quilting and Schmetz needles in my machine.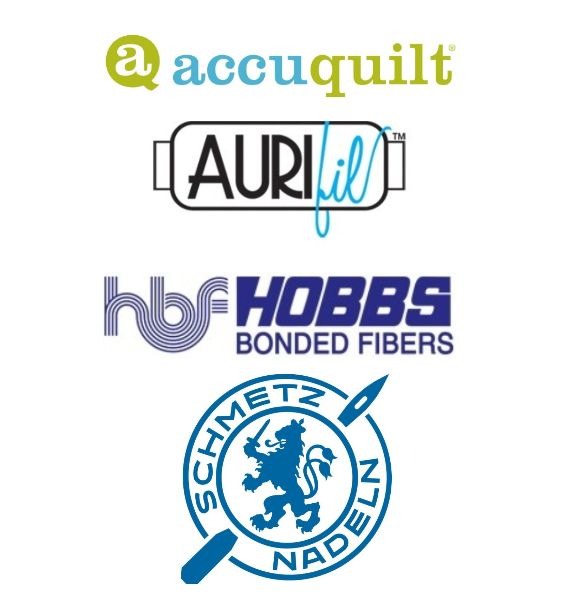 The Finished Island Batik Scrap Buster Quilt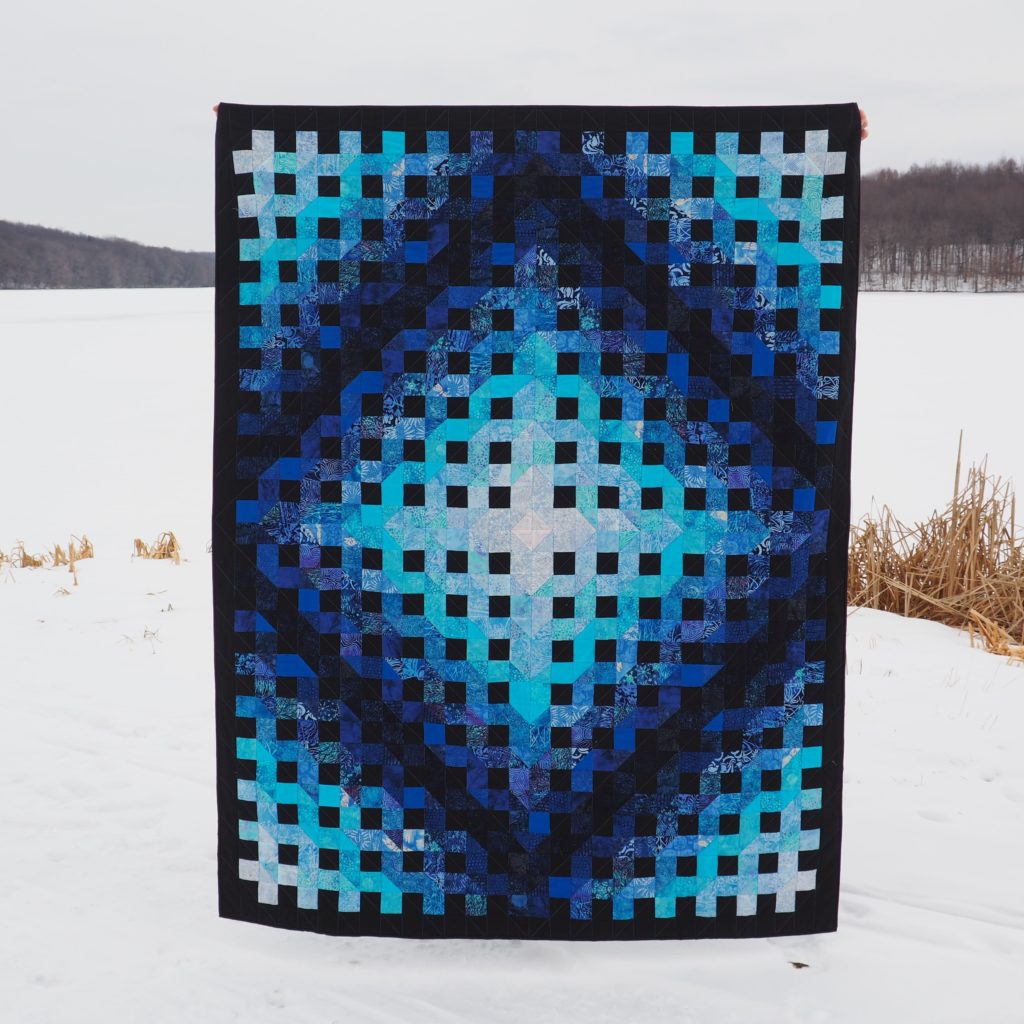 I'm really happy with the way "Roquefort" turned out. To me it glows and the blues really pop with that black batting.
I can't wait to bring you the results of next month's challenge!
As with all of the other months so far, I am challenging myself to add a mini quilt or quilt block. This month I decided to do this block I call my Ombré Quilt Trip and it's super easy to make.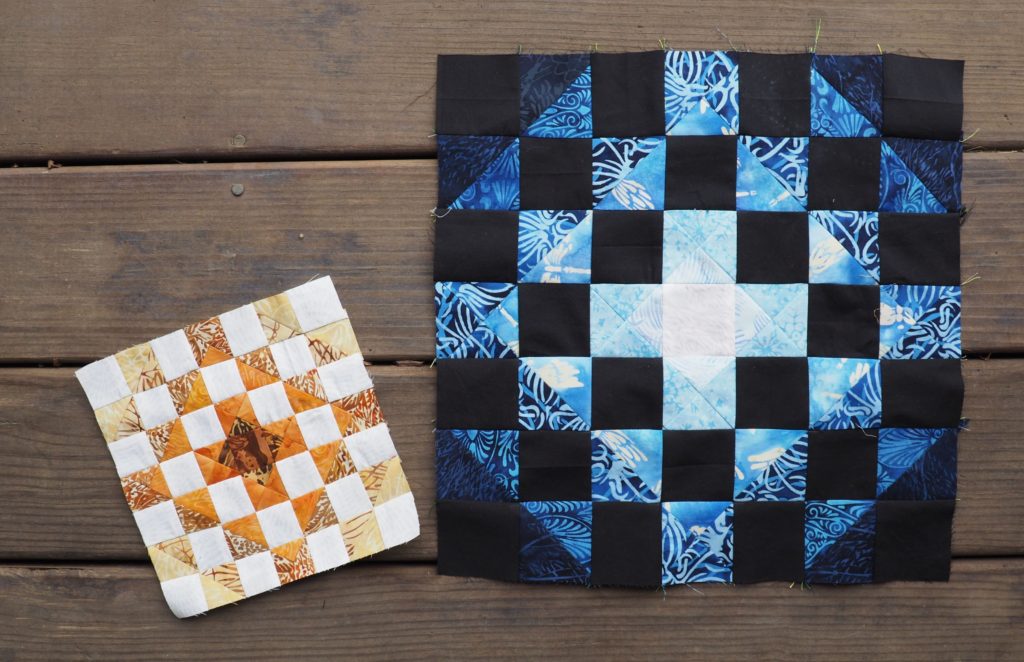 In my tutorial for this block I give you cutting instructions for two different sizes, at 7 1/2″ block and a 14 1/2″ one.
Not only is this block great for an ombré look, it's an awesome scrap buster.
If you like scrappy quilts then you will want to check out the other ambassadors scrap busters too!
Happy Quilting!