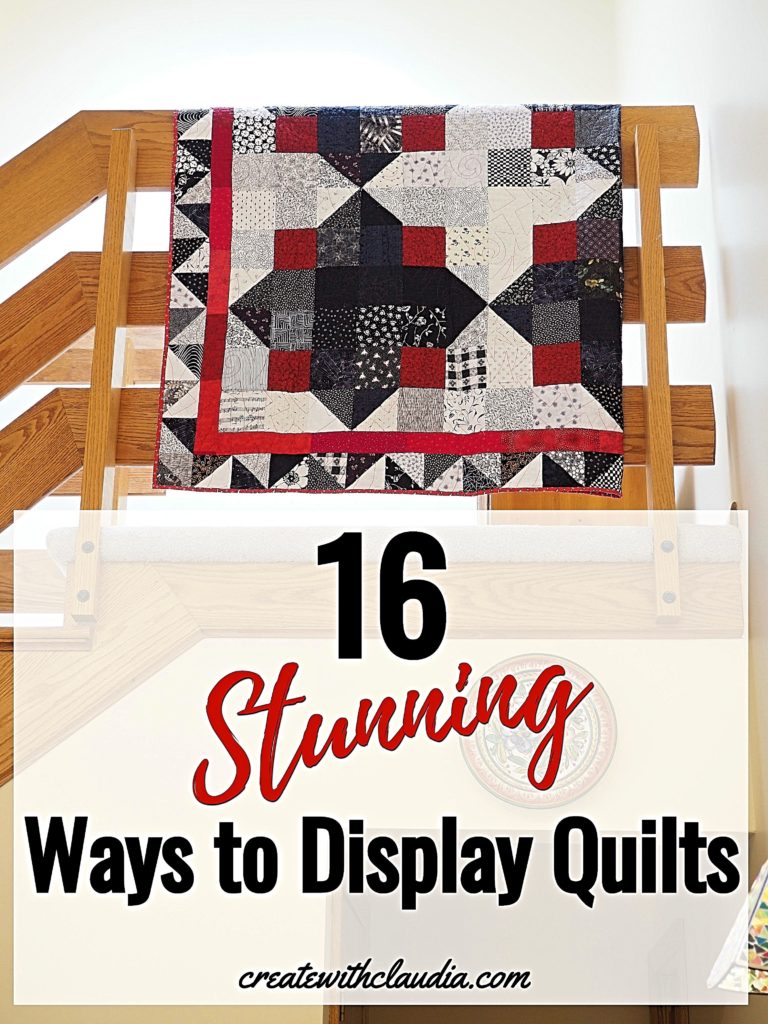 Quilts are found throughout home décor these days. They've been around for centuries, but traditionally they were more utilitarian. Today you can find quilts in every room of the house, and they aren't just for keeping you warm anymore. If you have one that you want to show off, check out these 16 stunning ways to display quilts. There is bound to be one that you'll like.
Display Do's and Don'ts
Before you choose one of these stunning ways to display quilts, keep a few things in mind.
Never display a quilt in direct sunlight. The fabric will fade and the quilt will be ruined. You'd be surprised how quickly sun can fade it.
Switch out quilts from time to time. They will get dusty, and larger quilts may start to sag, which can lead to the stitching unravelling.
Use caution when choosing which display method to use. Antique quilts (and many new ones) are quite fragile, and some may be worth quite a bit of money. You may not want to have special ones on the back of a chair, where anyone can pick them up.
Don't use anything anything adhesive on a quilt. I learned that lesson the hard way years ago by displaying an antique quilt with velcro. The adhesive ruined the fabric on the back.
Don't stick nails in a quilt to hang it. They will tear the fabric and could get rusty and stain it.
If you are not sure how to care for your quilt, this article on quilt care and storage, can help guide you.
Continue reading