A Little Bit About Me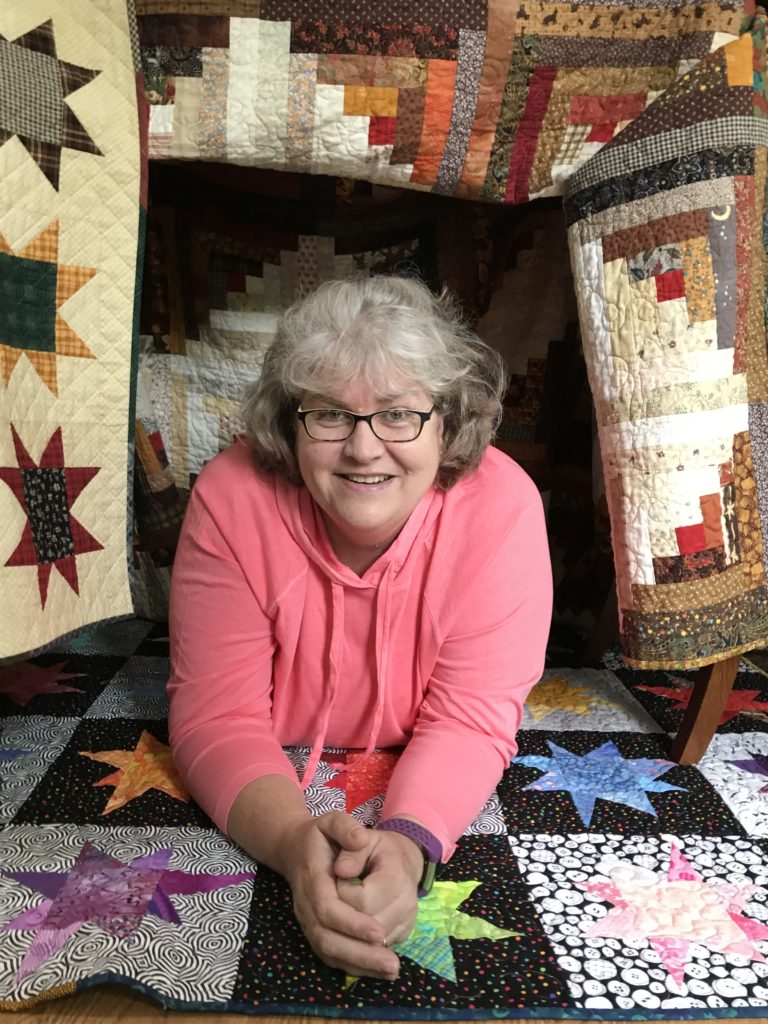 Hi, I'm Claudia and I'm excited to share my creations with you here.
I've been a quilter for over 30 years and, while I enjoy all sorts of crafts, I really love making things with fabric. After buying fabric for so long, I've collected a lot of it, and one of my goals is to use up what I have to make room for more!
I have been quilting for over 30 years and I've been writing online articles about a variety of topics for about 10 years. 4 years ago I started my own website and business where I write all sorts of free patterns, craft projects and tips.  I have been an Island Batik Brand Ambassador and Pattern Designer since 2021.
My YouTube channel currently has over 35,000 subscribers and in April of 2022 I was named one of YouTube's Women Creators on the Rise.  I make videos of all sorts of quilting projects and tutorials.  One of my craft projects was published in Woman's World Magazine.
In 2022 I began selling some of my patterns and quilt. They can all be found in my Etsy shop.
I am happy to speak with your guild or shop. You can find out more about my programs here.
Connect With Me On Social Media
I'd love to connect with you on social media. You can find links to all of my sites here.
On the home front, I'm the proud mom of a beautiful daughter and am married to a terrific guy who always has the patience to help me with the technical side of this site. I'm not sure if I would have been able to get it started without their support.