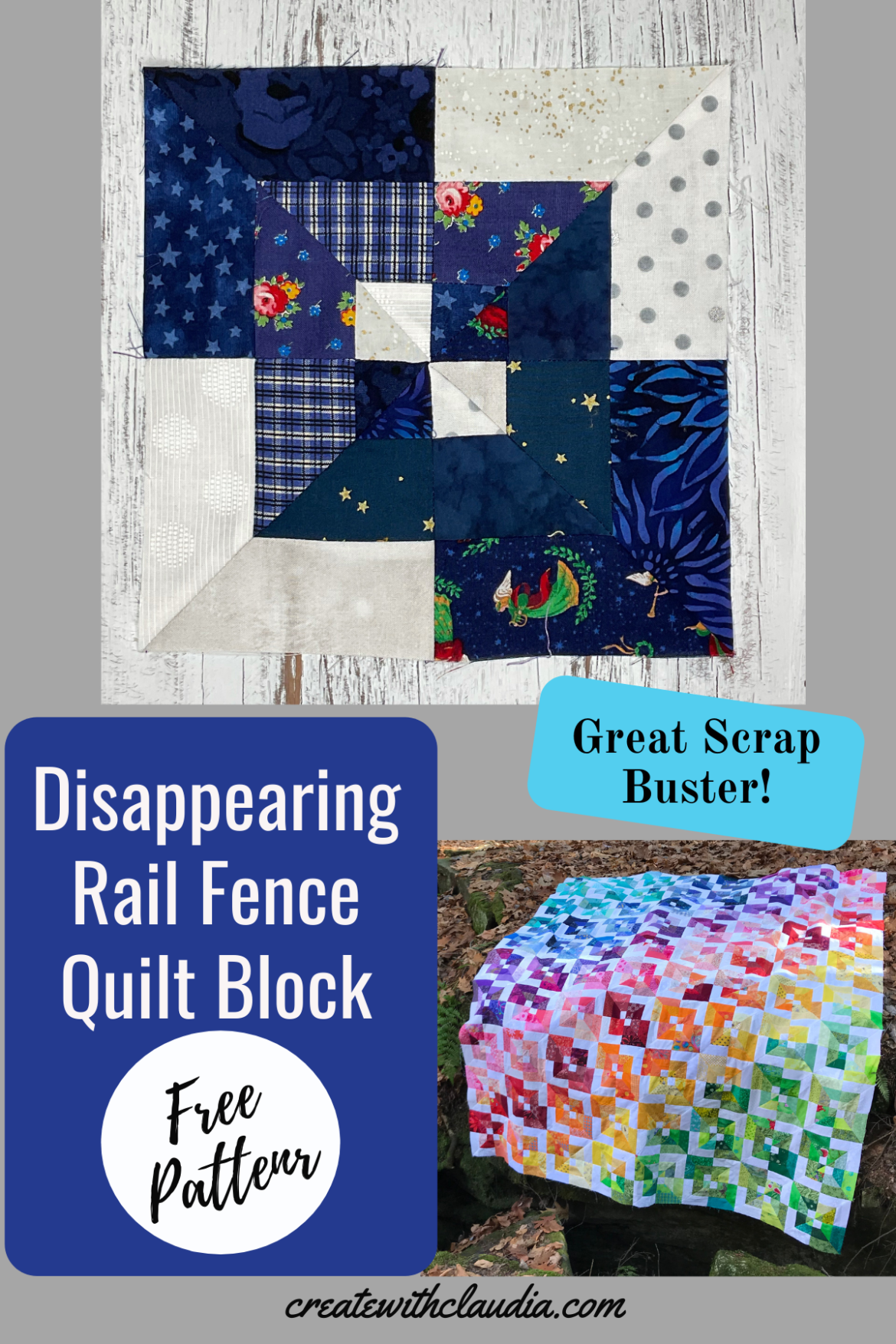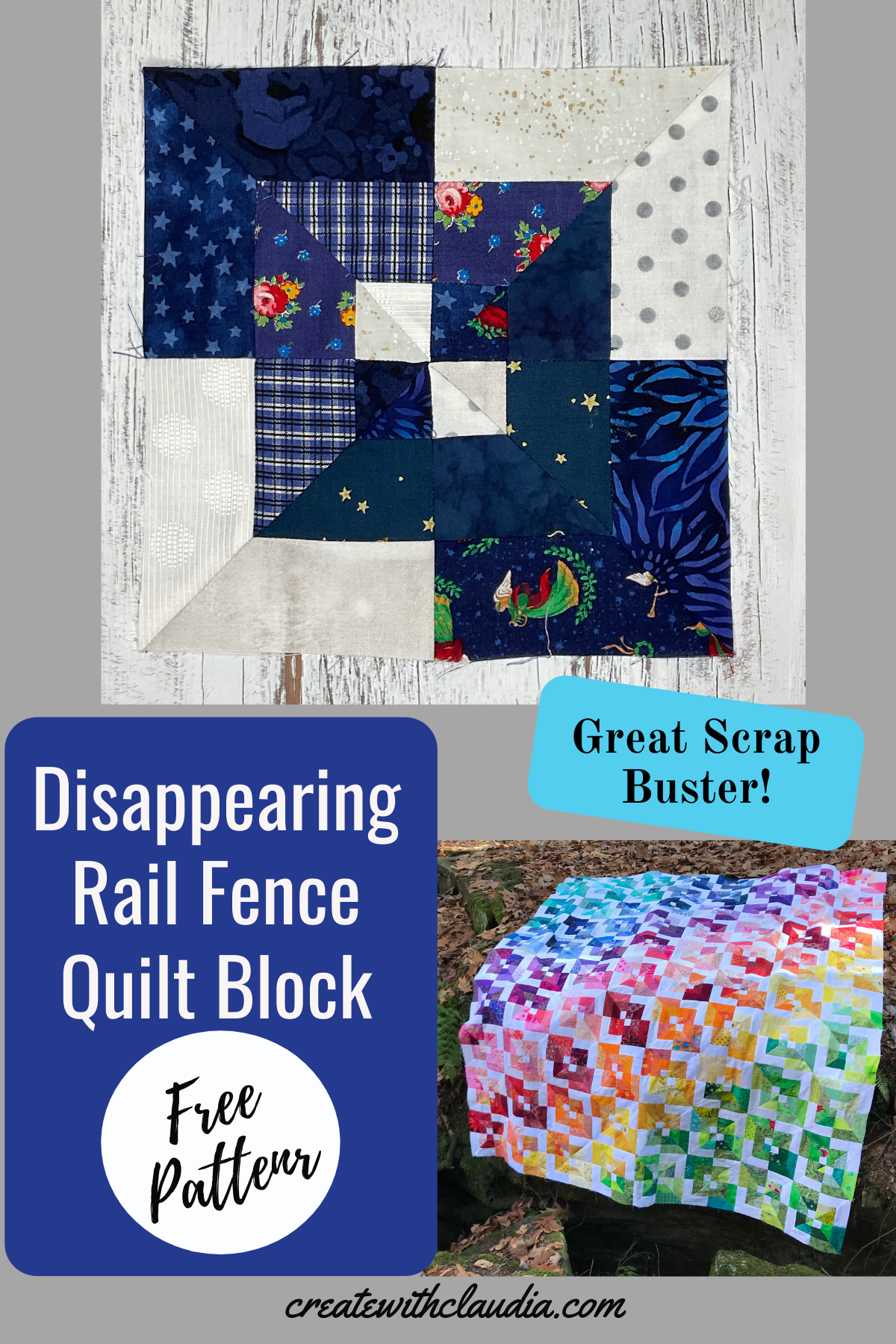 How to Make a Disappearing Rail Fence Quilt Block
One of the things I really wanted to do as part of my "Working Our Scraps Off" YouTube series was to do a large variety of projects. So far we have done a table runner, topper, mini quilt and some découpage. I thought it was time for a quilt block and I knew exactly what to do. In episode #5, I will be showing you how to make this disappearing rail fence quilt block.
I came up with this block in 2020. Every year I like to do a large scrap-busting quilt. It is kind of like a year-long project. I have a lot of scraps in a lot of different colors so I decided that a rainbow quilt was the way to go. Originally I was only going to do a simple rail fence block, but it didn't "sing"to me as I like to say.
So I got out a ruler and my rotary cutter and decided to play around with the block. The result was this block. I then pulled out all of my various scraps and, in between other projects throughout the year, made the rainbow quilt pictured out of the blocks. I love all of the colors in this one. It just makes me smile. However, like any true fan of scrap quilts will tell you, this could be made in any color combination imaginable. I'm thinking of doing one in rich autumn colors, replacing the white strips with various black scraps.
Even though there is a tricky seam in the center because of the diagonal cuts, this is a fairly easy quilt block to assemble. The block measures 8 1/2″ (8″ when finished)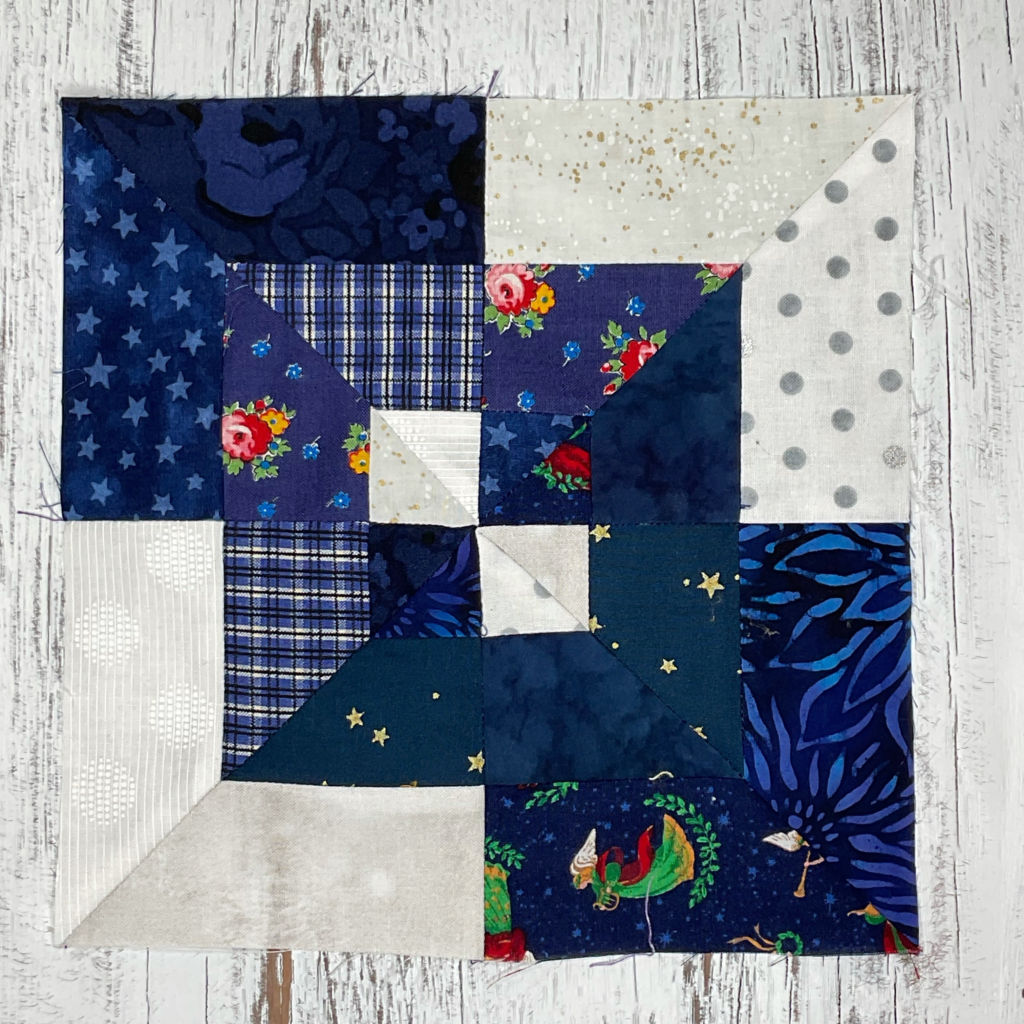 Here's How to Make a Disappearing Rail Fence Quilt Block
What You'll Need
As an Amazon Associate I earn from Qualifying Purchases
Like my Ultimate Scrap Busting Quilt Block from 2019, I challenged myself to only use fabrics from my scrap bins (with a few small cheater pieces because I ran out of a couple of teals).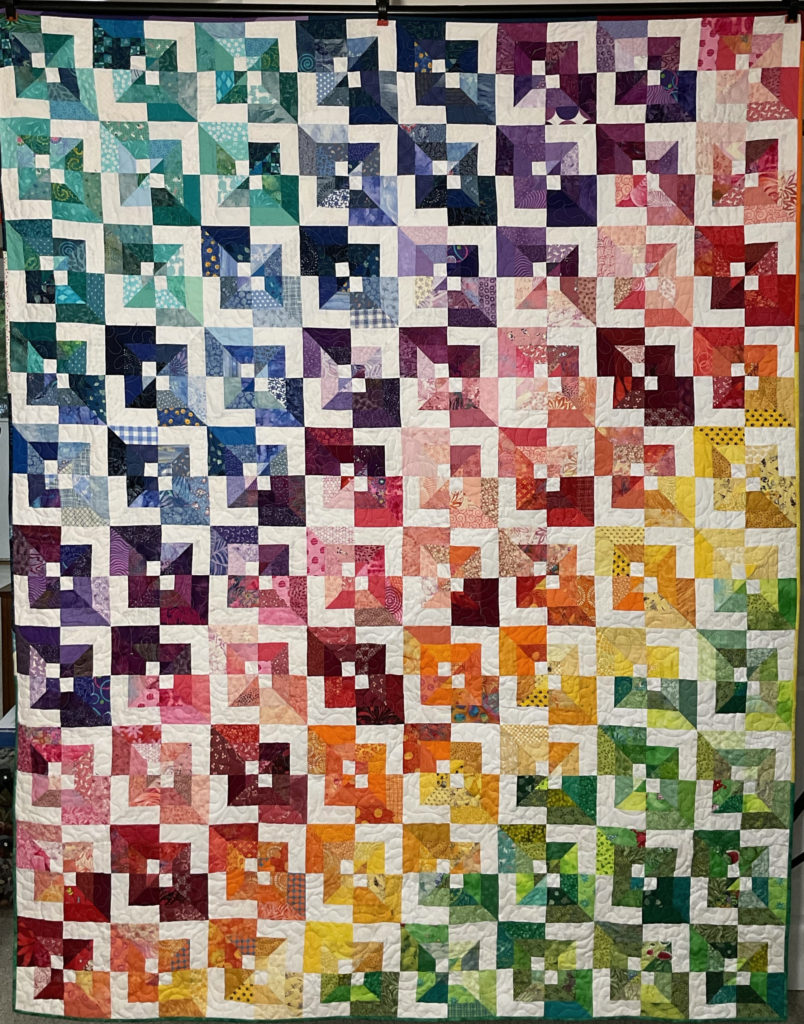 To make the quilt, I used 8 blocks across by 10 down for a total of 80 blocks. This quilt measures about 64″ x 80″, with each block measuring 8″ finished.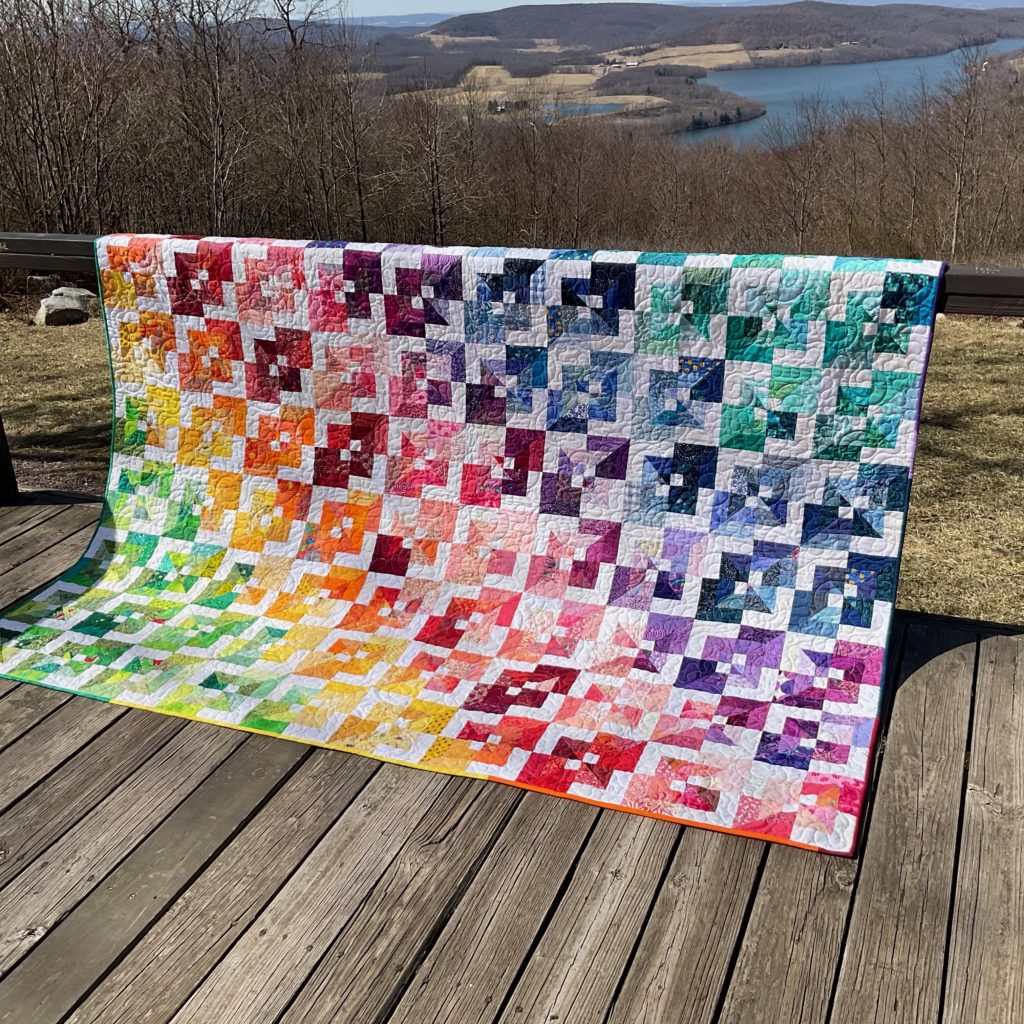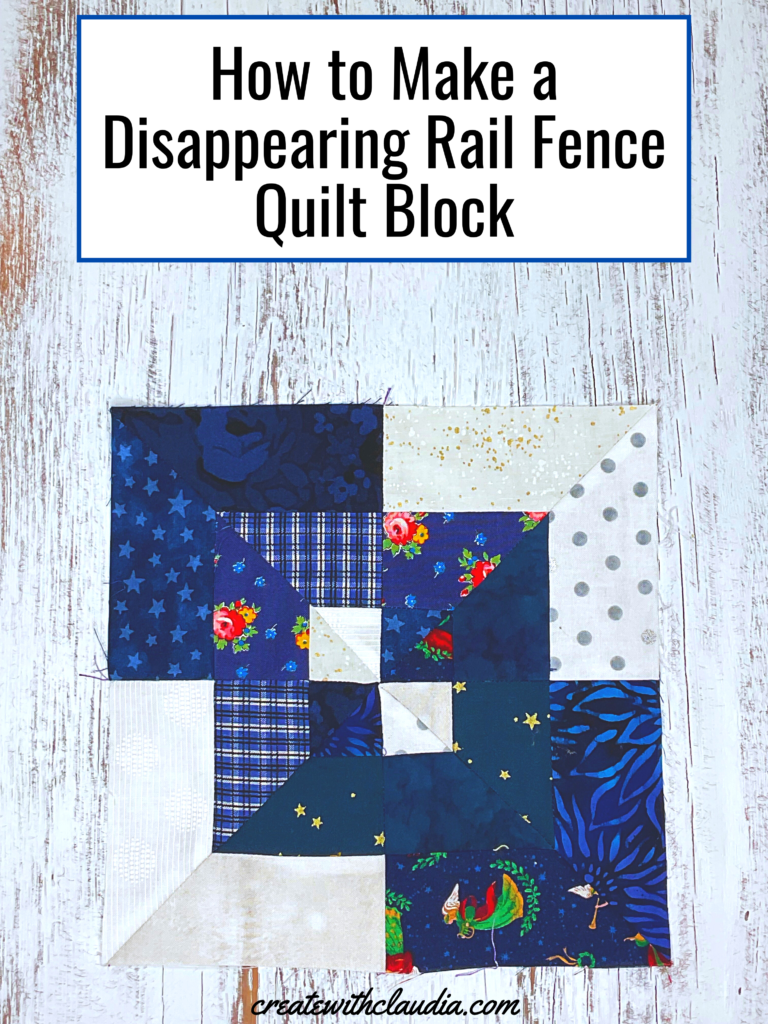 About The Working Our Scraps Off YouTube Series
I'm having so much fun with this new video series that I started a facebook group for people who want to join me. It's a place where people who want to find out ways to use those left over fabric scraps can come together and share their versions of the projects I demonstrate. I hope you'll join us.
Remember, when posting pics of your work, make sure to use the hashtag #workingourscrapsoff so everyone can see your beautiful and scrappy creations.
Another Scrappy Quilt Block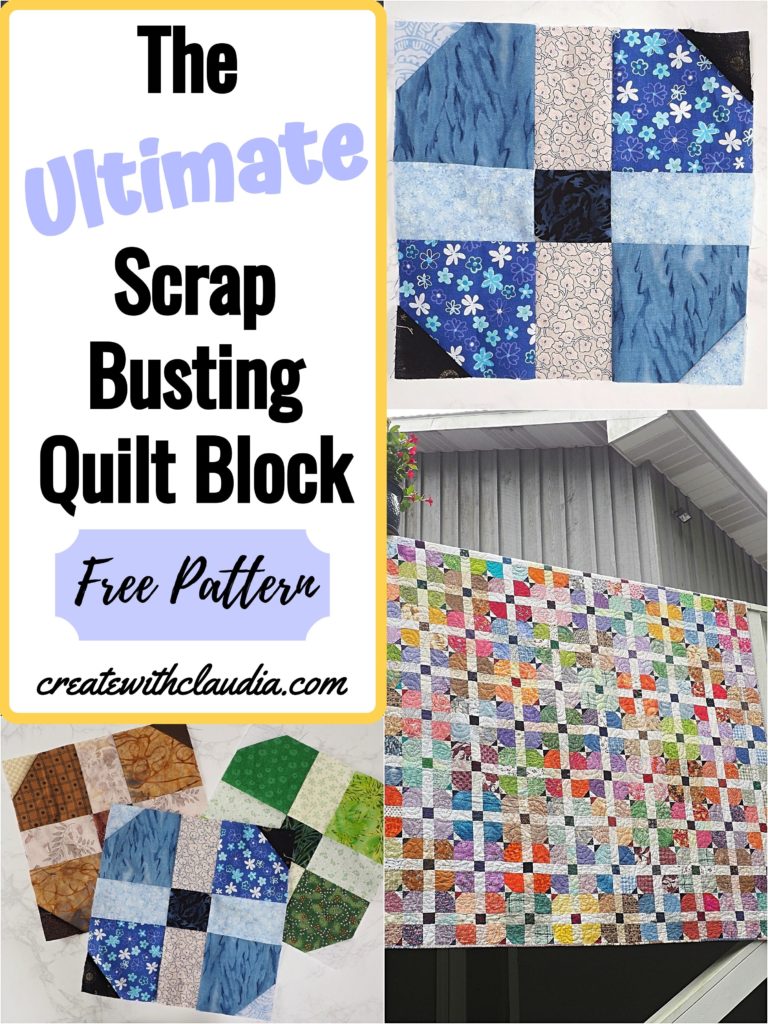 Here's my Ultimate Scrap Busting Quilt Block pattern. It's an easy block that, when done in all sorts of colors, can make a lovely quilt.
Happy Quilting!