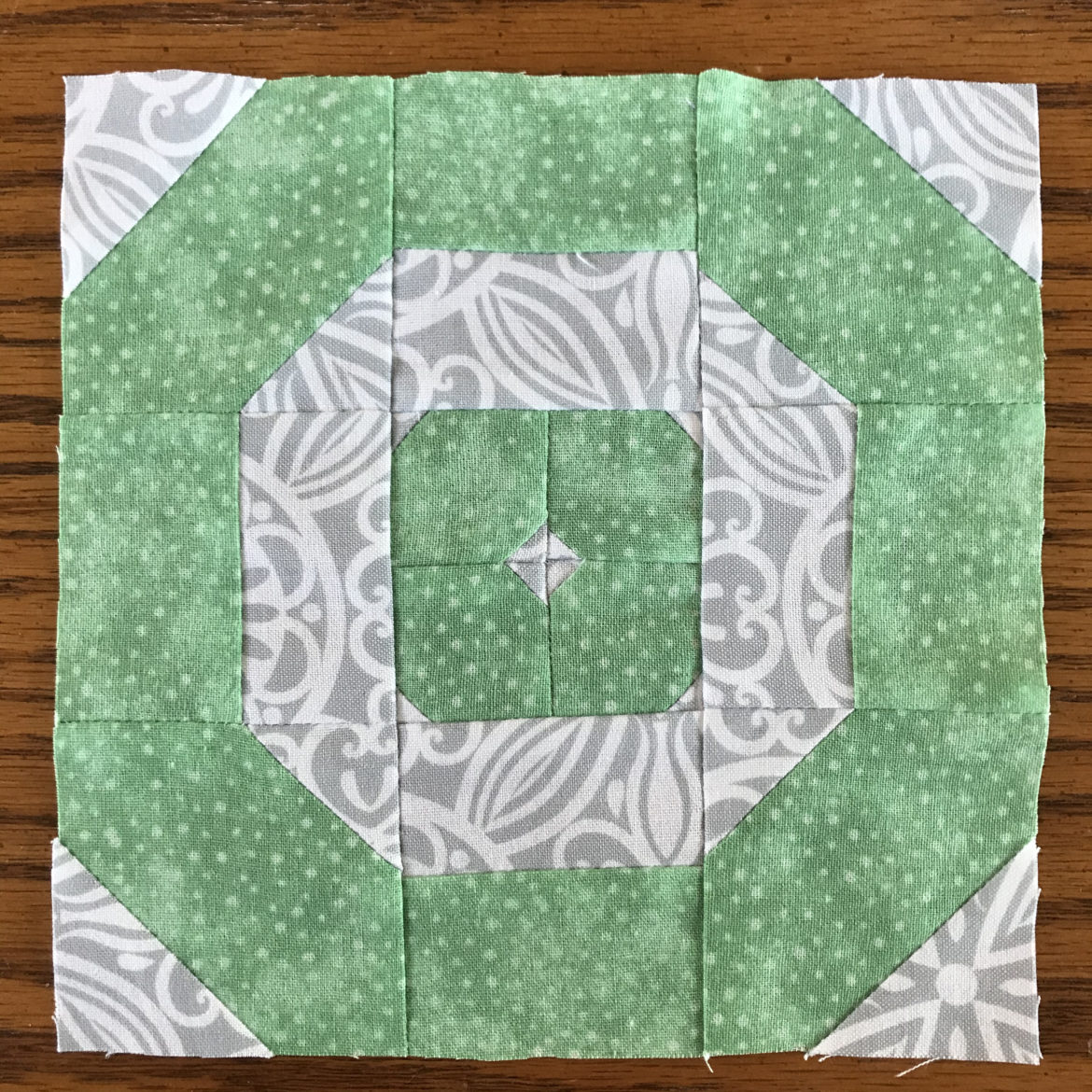 July Block for the Color Challenge
As I write this blog post we are already halfway through the year. I find it hard to believe, but it is already time for the July block for the color challenge. This month it is all about green and it is also a more modern block.
If you follow my blog you know that, for this year, I am making a smaller version of the blocks in the Patterns by Jen monthly color challenge. They measure 6 1/2″ square. I'm enjoying this smaller version and I'm inspired to make some other smaller projects.
This month, the July block for the color challenge has a graphic circular look to it that is quite striking. Like I have been doing all year, I used the pale gray and white fabric as my background and coordinated it with scraps from my bins. The green dots that are in this block are left over from masks I made last year at the height of the pandemic.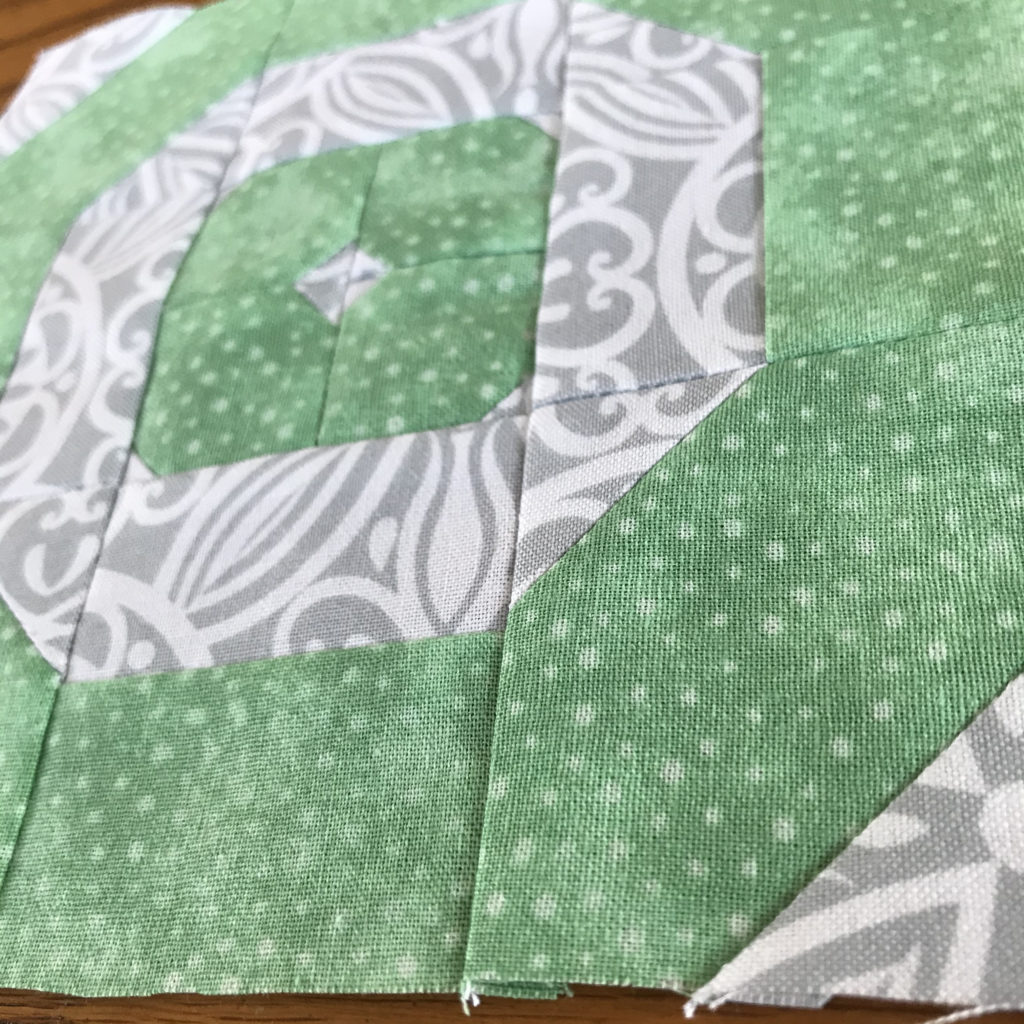 The fruit prompt for the color was limes. I'm not sure if this green hits that mark very well. It is a bit softer than what I normally consider lime green. However, it works nicely with the blocks that I have already done for the challenge.
If you are interested in learning more about the challenge, head over to Jen's blog to find out more. There are quarterly prizes and some generous sponsors. If you are on Instagram, check out the hashtag #monthlycolorchallenge to see what other versions folks are making. They are all lovely!
You may also want to check out the other blocks we have made so far. Which one is your favorite?
Happy Quilting!