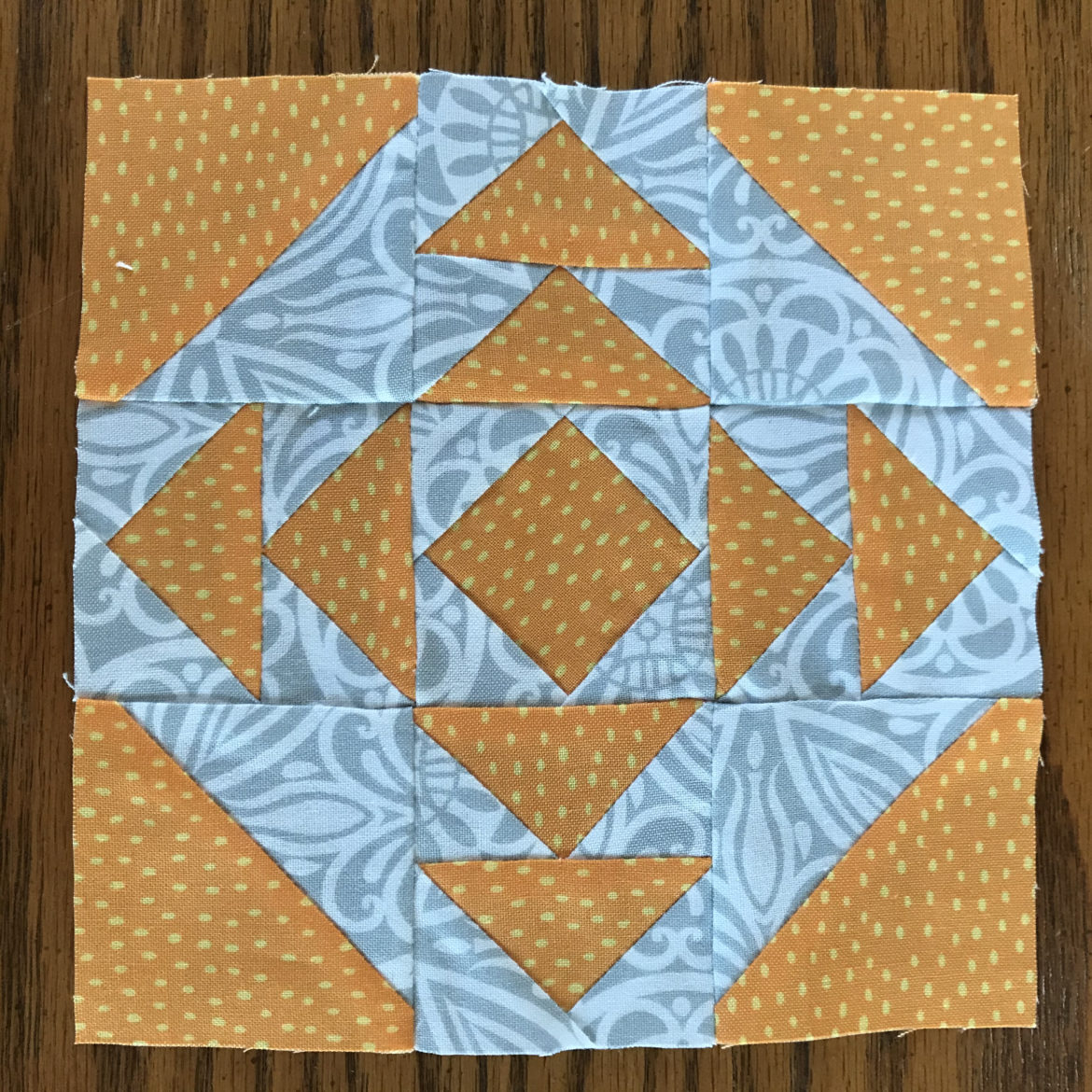 June Block for the Color Challenge
For this month's block in the Patterns by Jen 2021 Monthly Color Challenge, the prompt was orange like a pumpkin. For me that color is either a hit or a miss, but I find (for some weird reason) I am using it more and more in my work. I used a more subdued orange fabric for this pattern and once again paired it with that white and gray background. I have to say that I am super pleased with the way my June block for the color challenge turned out.
While the instructions are well-written and easy to follow, the flying geese unit is not my favorite. I don't know why, and I do use it often in my designs, but for some reason, the unit bugs me. This block has a lot of flying geese in it so I started out with a bit of trepidation. I think at this point I have more of a mental block against the flying geese than anything else.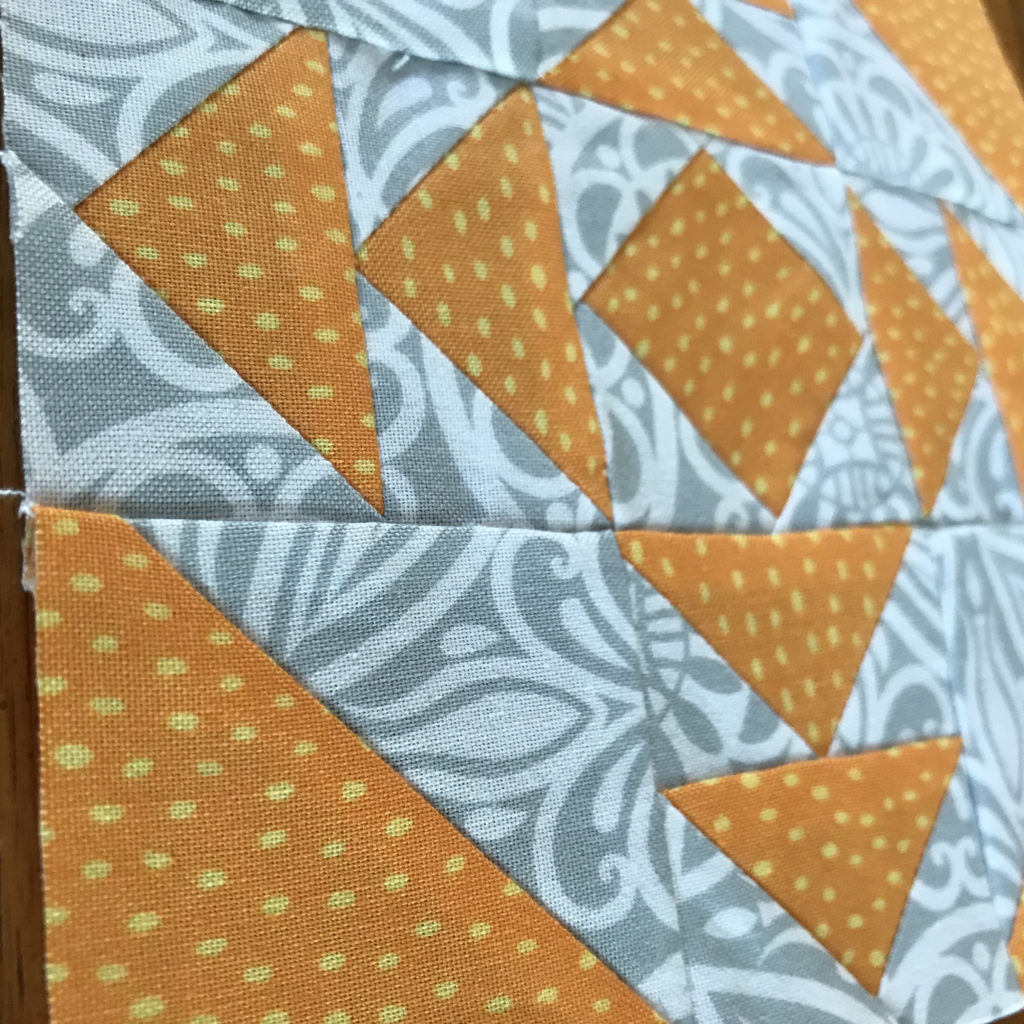 Assembling the June Block for the Color Challenge
So far, for me at least, this has been the trickiest block to put together. This year I am going with the smaller, or 6 1/2″, version of the block. I felt like making a smaller quilt this year. As you can see my points were not so hot, but that happens sometimes.
As in the past, I am challenging myself to only use fabrics from my stash and I love this orange with the yellow dots. So fun!
About the Challenge
This is the third year I am joining in this fun color challenge. So far I have made three sampler lap quilts and I use them all. If you are interested, head over to the Patterns by Jen website for all of the information. She has quarterly prizes and some very generous sponsors.
What We Have Done So Far
Take a look at all of the fun blocks we've made so far.