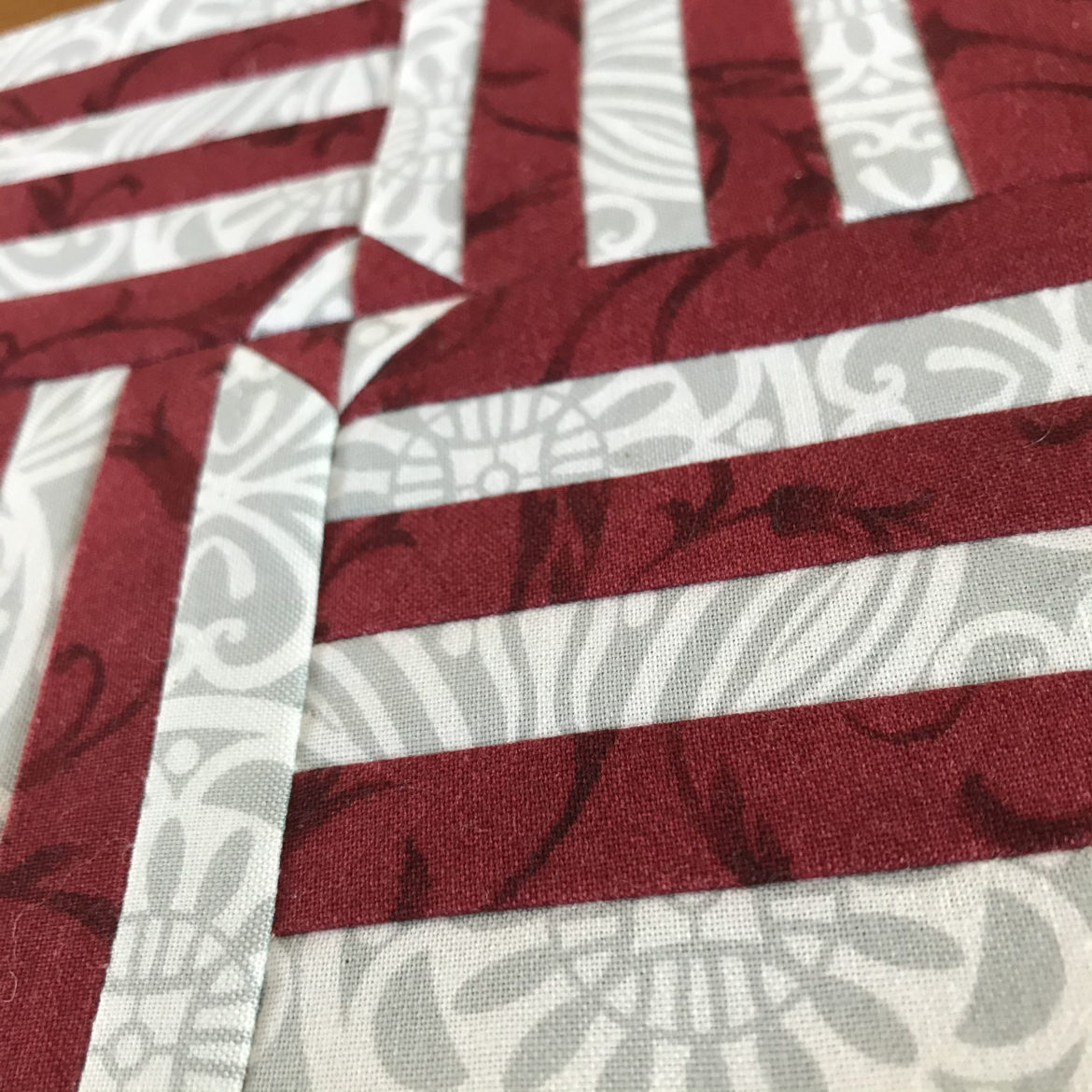 April Block for Color Challenge
The Patterns by Jen 2021 quilt along continues with my April block for the color challenge. This month's color prompt was red cherries. I wish it was cherry season here, but not yet. In keeping with my prior months, I am using the same gray and white background fabric. I have been using that fabric in a number of projects recently. It's one of those pieces that I wish I had bought more of!
With its crisp lines and center triangles, this month's block is quite graphic. Jen has two options this year, a 6″ block and a 12″ block. I chose to go small and can I just say, that center was tiny!!! Not sure if I would want to do a lot of blocks with that small center, but it turned out just fine.
I used a red that has more of a blue undertone to it. It almost reads burgundy, which is ok because cherries can get that dark red color too.
The Monthly Color Challenge
You can get all of the information you need about this quilt along over on the Patterns by Jen website. It's a monthly event with giveaways every quarter. Make sure to check out her blog for all of the information and join in the fun!
Jen does this every year and this is my third year participating. For me, it has been a great way to bust some of my fabric stash.
April Block for Color Challenge
This is the fourth block in this quilt along. This year I am fortunate enough to be a featured blogger for two of the months (March and November). If you are interested in seeing the other blocks that I have done so far, you can see them here.
Happy Quilting!