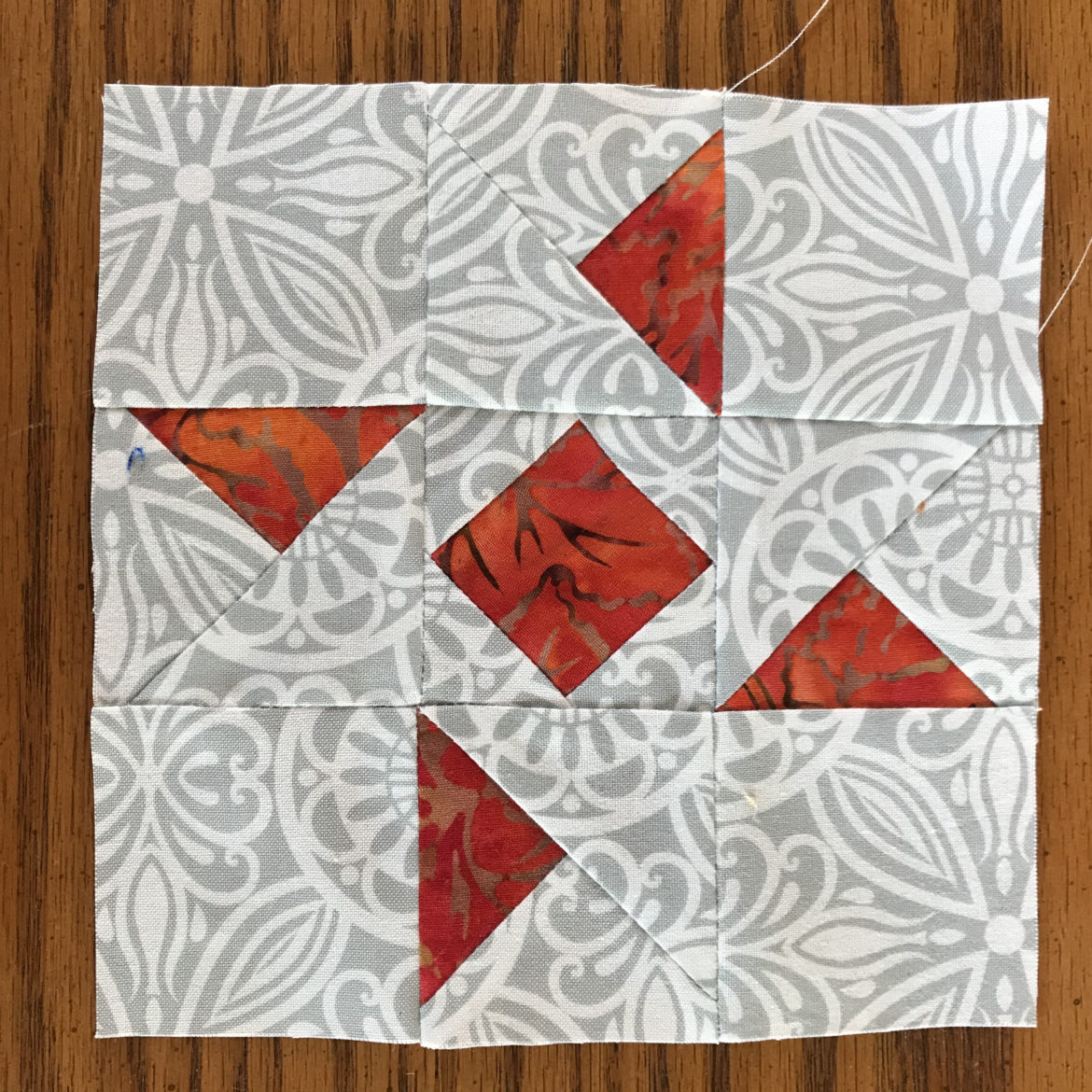 March Block for Color Challenge
This month I am honored to be one of the featured bloggers in the Patterns by Jen 2021 Monthly Color Challenge. I have been participating in the challenge for three years and this is the second year Jen has featured a few of my blog posts. I really enjoyed making the March block for the color challenge. I liked the more modern look of the design.
Sticking with the same background fabric that I've been using this year, I raided my scrap bins for the orange fabric. I knew there was a reason I never throw out any of my scraps! They always come in handy for challenges like this.
Color Prompt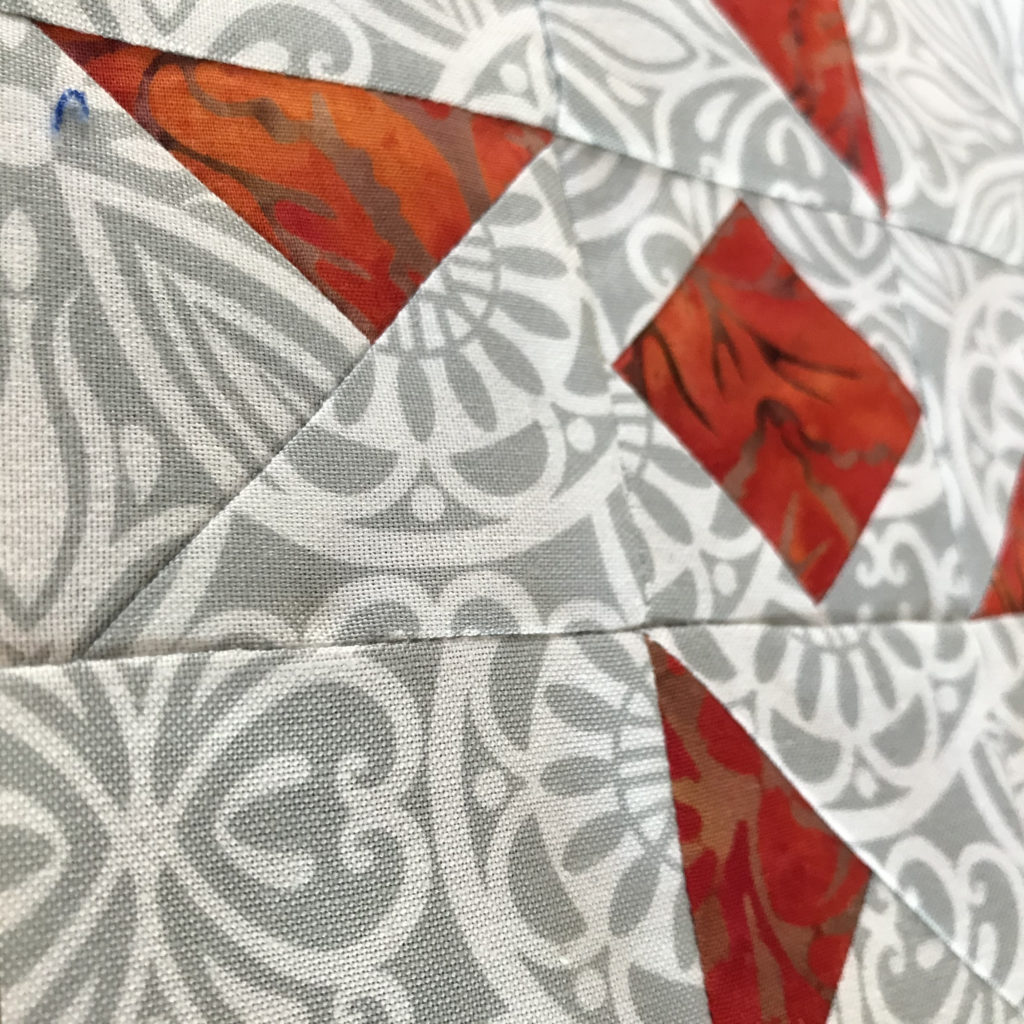 Any guesses as to what the color prompt was this month? I'll give you a hint. Last year the prompts were birds, this year fruits and vegetables.
If you guessed a yam then you are right! The color was red orange, and boy does it give the block a nice pop of color against the grey and white background.
About the March Block for the Color Challenge
The block for this month has a modern feel to it. Like last month, it measures 6 1/2″. Jen also gives instructions for a 12 1/2″ block so you have a nice option to choose from. It's a simple block to assemble, and Jen's instructions are easy to follow.
About the Challenge
This year Jen has some wonderful sponsors who have provided quarterly prizes for Jen's quilt along. The sponsors for the first quarter (January through March) include:


Other Featured Bloggers
Make sure to check out all of the other featured bloggers this month. Their blocks are lovely and show off that red orange color nicely.
Happy Quilting!