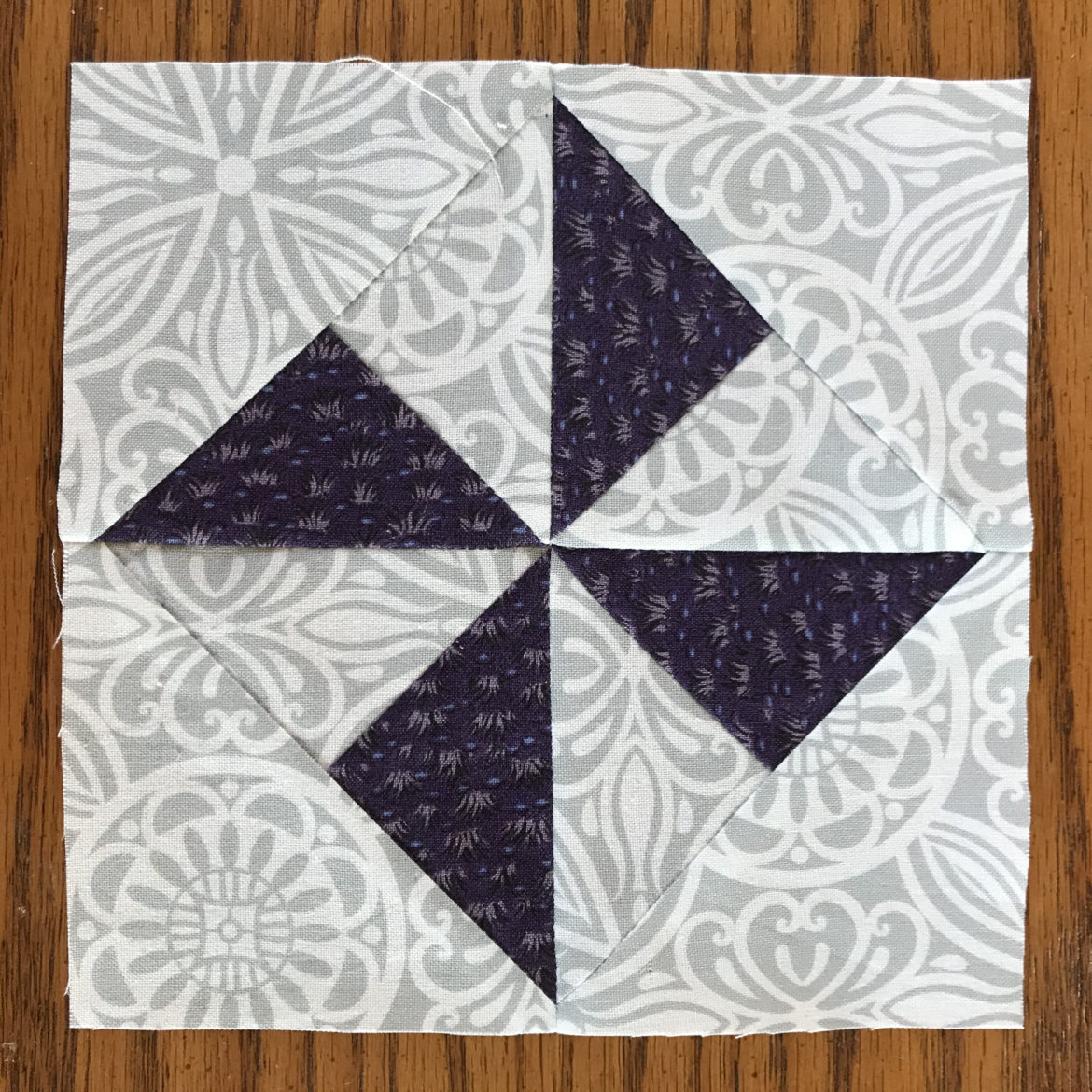 January Block for Color Challenge
This year I am participating in the 2021 Patterns by Jen Monthly Color Challenge. It is the third year I am participating and the second year that I am a featured blogger for a couple of the months. Join me as I make a block a month for this fun challenge. It's going to be loads of fun! To kick it off, here is my January block for the color challenge.
To mix it up a bit, I have decided to do something a bit different this year. Jen has provided instructions for the monthly block in both 12″ and 6″. I am going to make the smaller one. In addition, I am using the same fabric for my background each month and I will highlight the color of the month by using it as the focal fabric.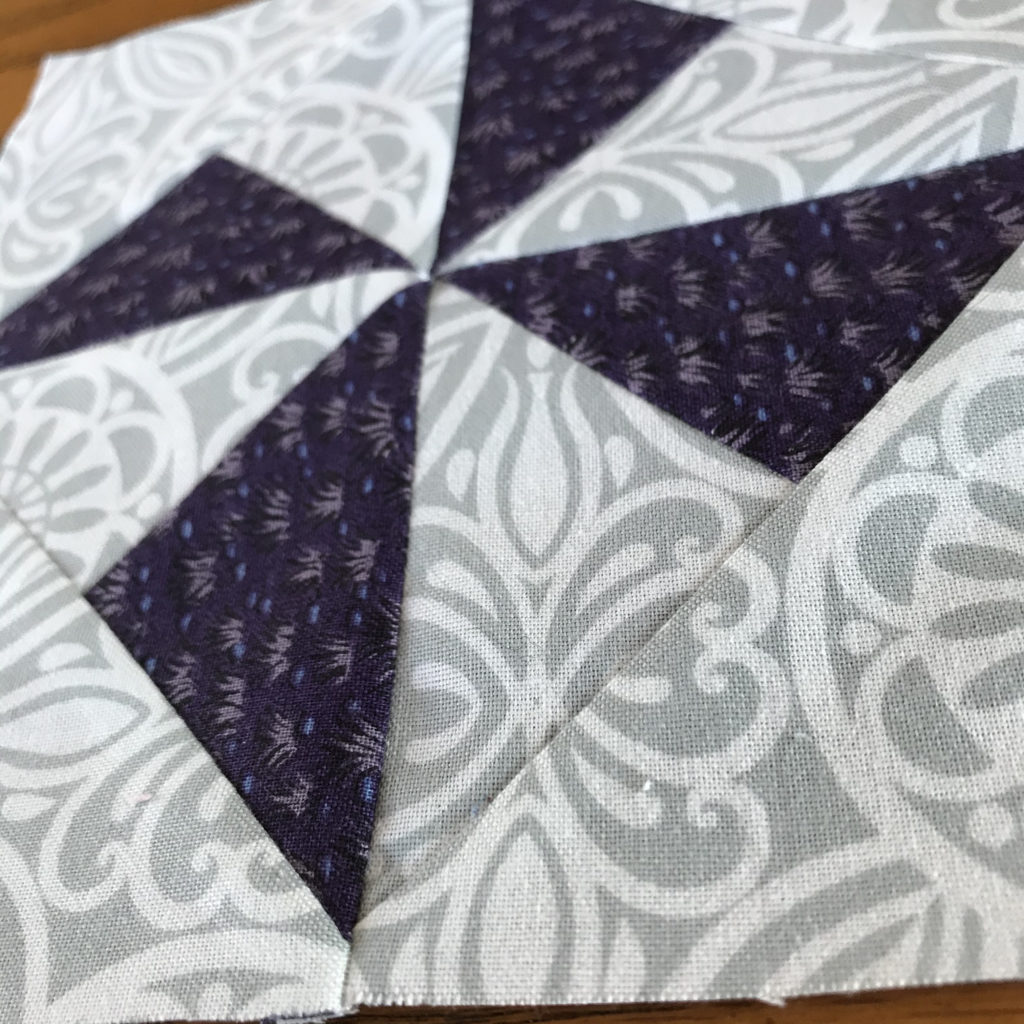 Color of the Month
I'm pretty sure you can guess what this month's color is…yep it's purple and it was inspired by the eggplant. Full disclosure here, I can't stand eggplant. I think it's because the one time I tried to make it, I got really really sick. The color of it is lovely though, and it purple is always great in a quilt block.
A Bit About the January Block for the Color Challenge
This month's block was easy to put together and kind of looks like a pinwheel. Jen provides a detailed pattern and instructions so there should not be any problem putting it together.
This Year's Challenge
Like last year, there are a number of generous sponsors and quarterly prizes, so make sure to go check them out. A list of all of the sponsors can be found here.
My 2019 Quilt
Here's my finished 2019 quilt. I haven't quite finished my two versions of 2020 yet, but when I do , I'll update this post.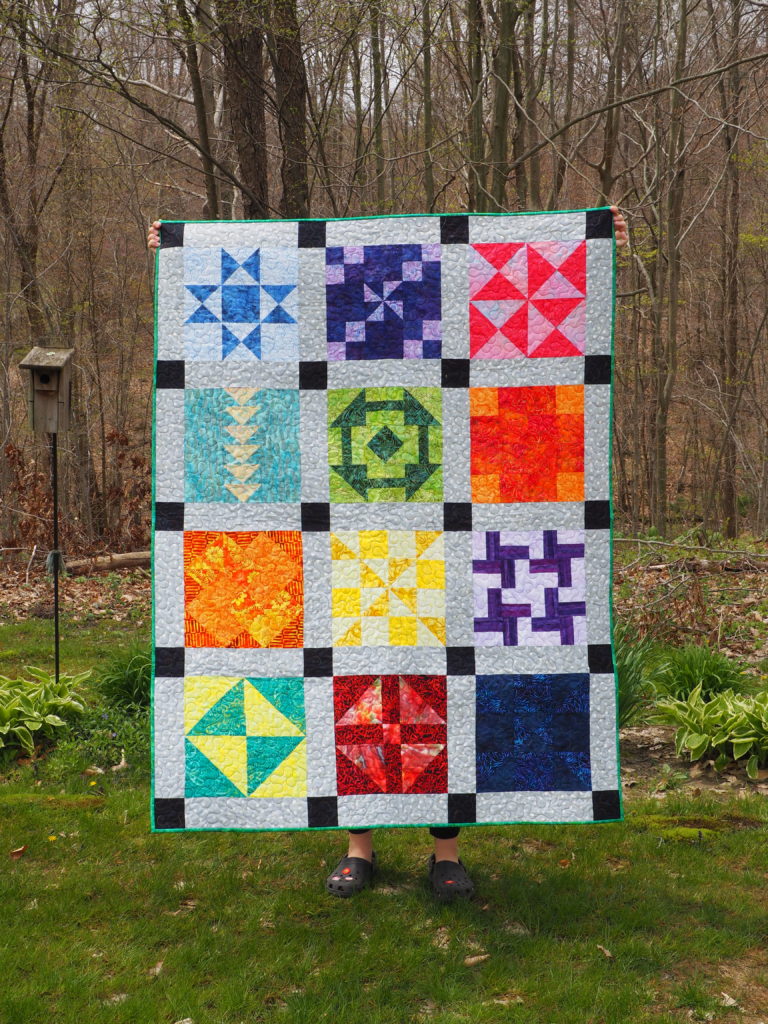 Happy Quilting!