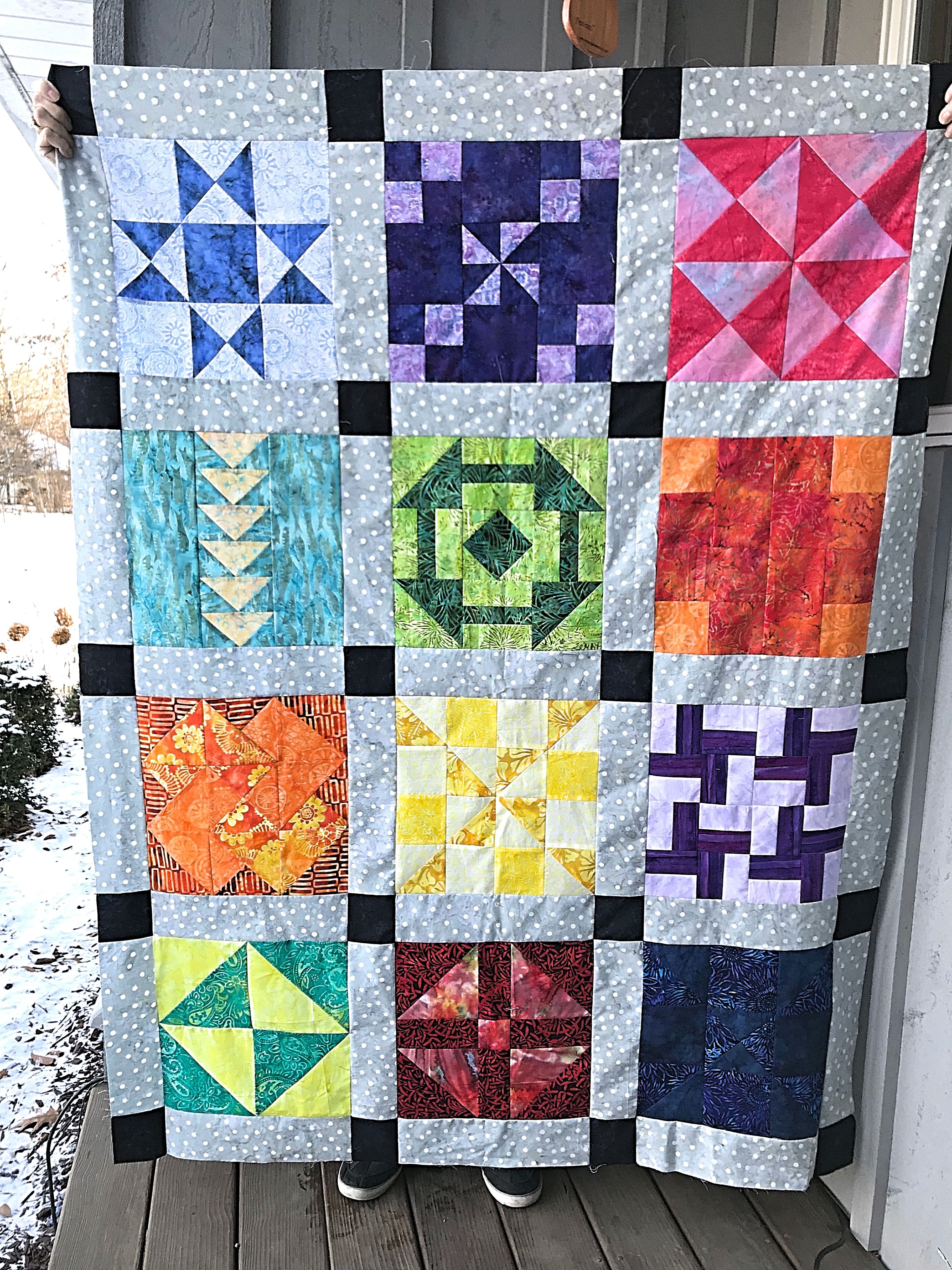 Finished Quilt Top for the Patterns by Jen 2019 Monthly Quilt Along
After twelve long months, here is the grand unveiling of my finished quilt top for the Patterns by Jen 2019 monthly color challenge. I am delighted with the way it turned out.
I stuck to my personal challenge of using only batiks for this project. Luckily I had plenty in my fabric stash. As a result, I only ended up buying 2 fabrics, one for one of the blocks, and the grey for the sashing.
There is just something about batiks that I love. Because of the dyeing process used, they have a deep color saturation that makes them a joy to work with. Now I just need to pick out some fabric for the backing. Since it's almost Christmas, maybe I'll get a quilt store gift card from Santa and I can go shopping.
This challenge has been so much fun and it pushed me. I conquered my distaste for making flying geese by learning a new method for making them. Additionally, I used some colors that I don't normally use.
While I loved the checkerboard sashing design that Jen provided for finishing the quilt, I ultimately decided to go an easier route and use the grey strips with the black squares.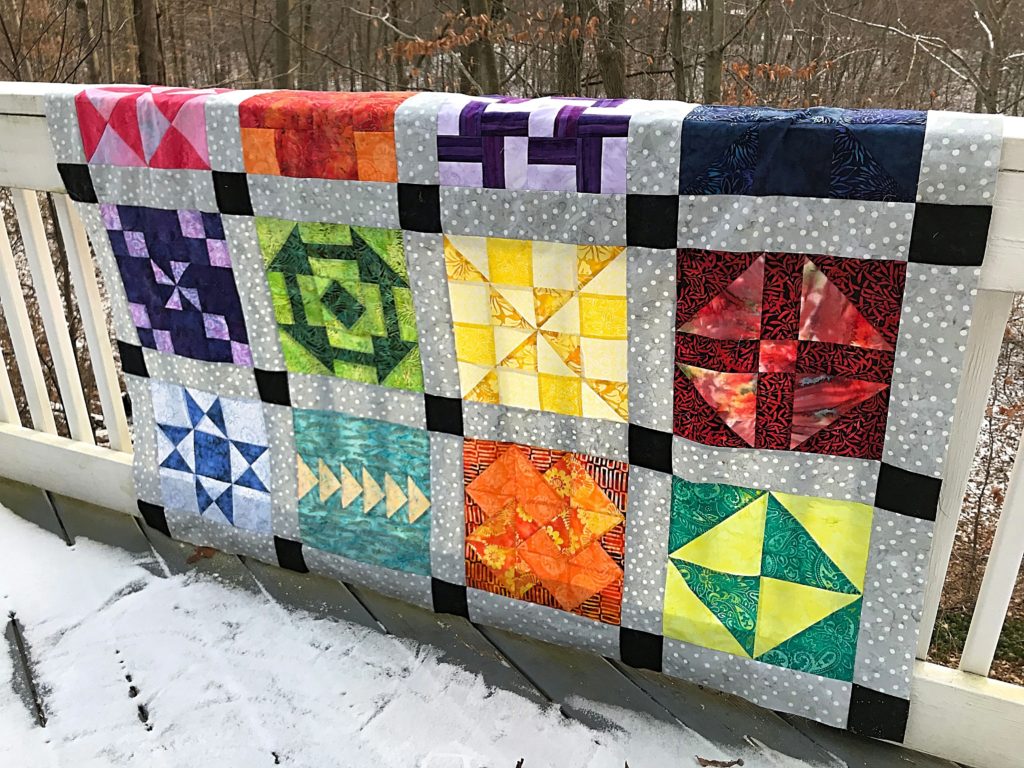 Looking at all of the blocks together, I don't think I would change a block I did, except maybe the dark blue one. I think the blues are a bit too similar. It is hard to see in the photo, but there is blue patterned fabric against the more solid navy.
My Favorite Blocks
The other day my mother asked me which block was my favorite, and the truth is that I really can't choose. If I had to, I'd go with the green block as my number one choice.
The pale blue one and the orange one with the striped background fabric are close seconds, and the red block in the center of the row round out my top four.
Which block is your favorite?
For more information on this challenge, as well as the one she is hosting for 2020, visit the Patterns by Jen website. If you like colors as much as I do, this is the challenge for you.
Additionally, if you like quilt alongs, I am hosting my first one beginning in January 2020. It's a mystery quilt along where I will release a new block each month. In December, we put them all together to make a 36″ X 36″ top. All of the information can be found in this post.