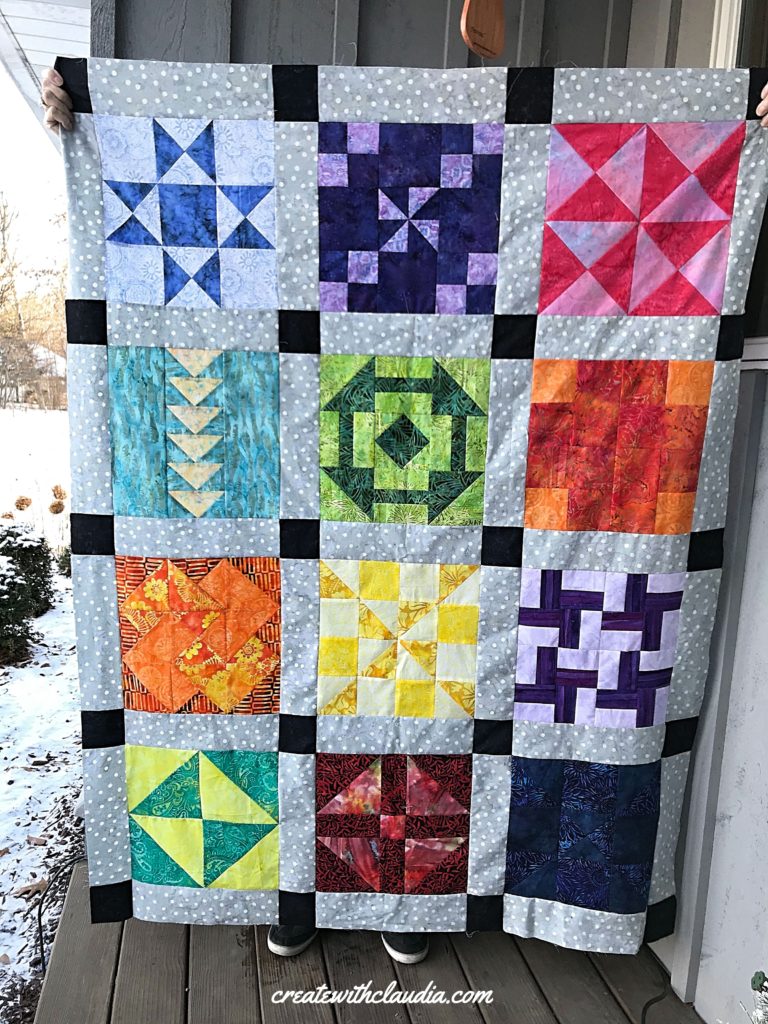 After twelve long months, here is the grand unveiling of my finished quilt top for the Patterns by Jen 2019 monthly color challenge. I am delighted with the way it turned out.
I stuck to my personal challenge of using only batiks for this project. Luckily I had plenty in my fabric stash. As a result, I only ended up buying 2 fabrics, one for one of the blocks, and the grey for the sashing.
There is just something about batiks that I love. Because of the dyeing process used, they have a deep color saturation that makes them a joy to work with. Now I just need to pick out some fabric for the backing. Since it's almost Christmas, maybe I'll get a quilt store gift card from Santa and I can go shopping.
Continue reading