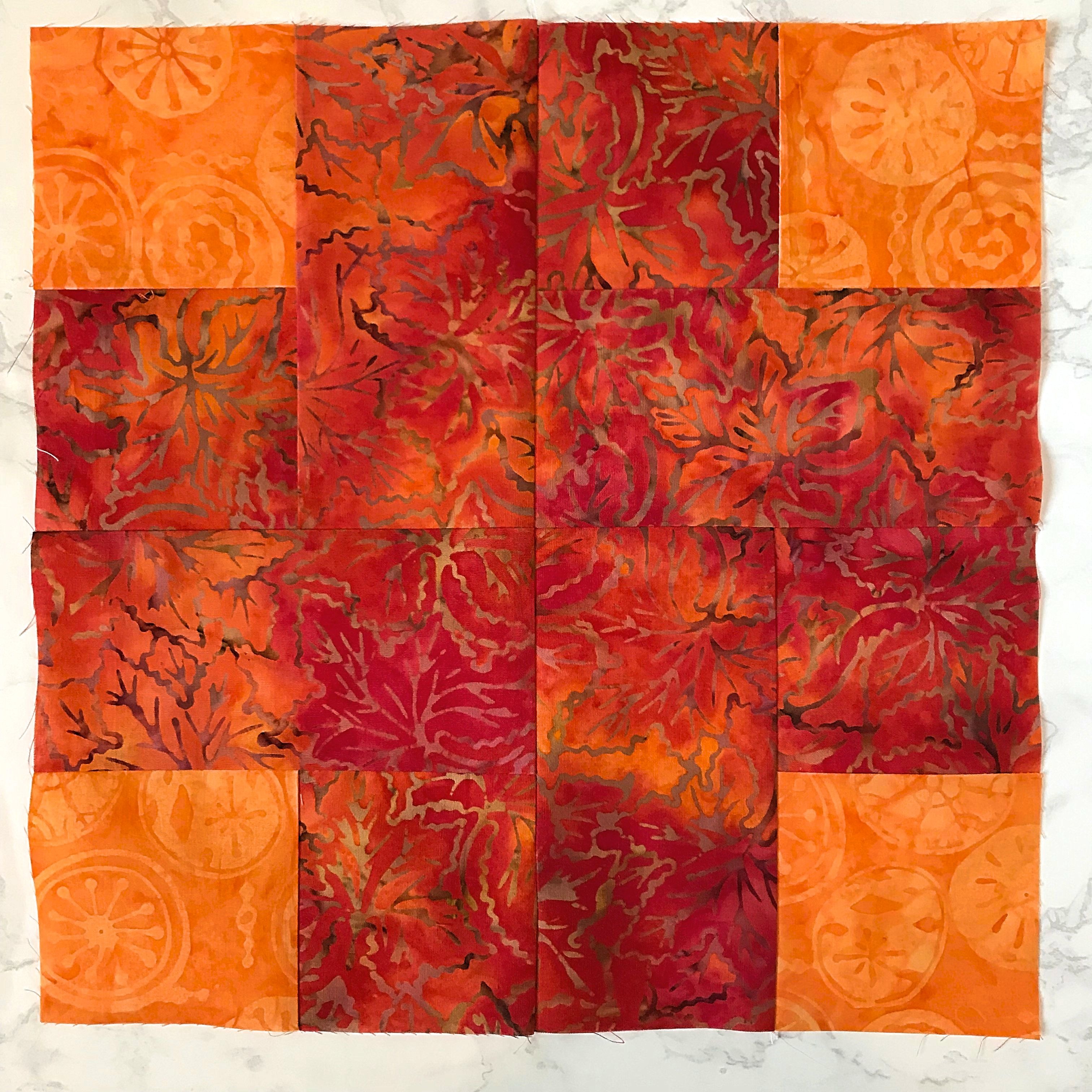 August Entry for the Patterns By Jen 2019 Monthly Color Challenge
August is here and so is my August entry for the Patterns by Jen 2019 Monthly Quilt Challenge. If I do say so myself, I love the way this one turned out.
I wasn't too sure about this month's red-orange color prompt for a couple of reasons. First of all, orange isn't a color I work with a lot. Second of all, because I don't work with it much, I don't have a lot of fabric to choose from. Because I challenged myself to using only batiks, it was a stretch finding fabric that was suited.
Luckily, it didn't turn out to be a problem, and I have added this beauty to my ever-growing stack of the other months' blocks. Only four more to go, and I'm already playing with some quilt layout ideas in my head.
What fun this challenge has been so far. Not only have we made some terrific blocks, but the prompts we've gotten from Jen have been inspiring in the garden as well.
Each month's color choice is based on a different flower, and this month's selection hit the nail on the head. My block definitely reminds me of the orange and red marigolds that are blooming in my garden as I type this.
Challenge Progress
Here's a look at what I've done so far. If you are inspired to give it a shot, check out the Patterns by Jen website for all of the challenge information.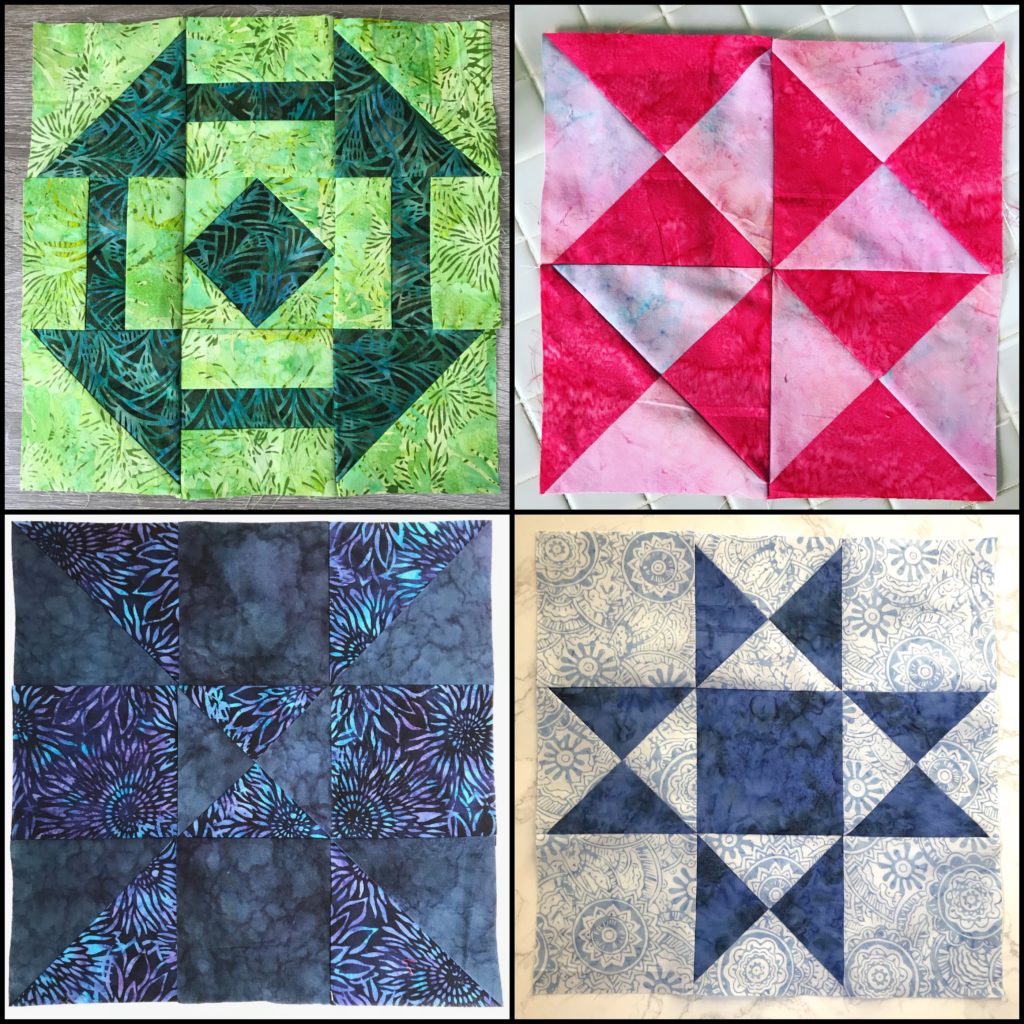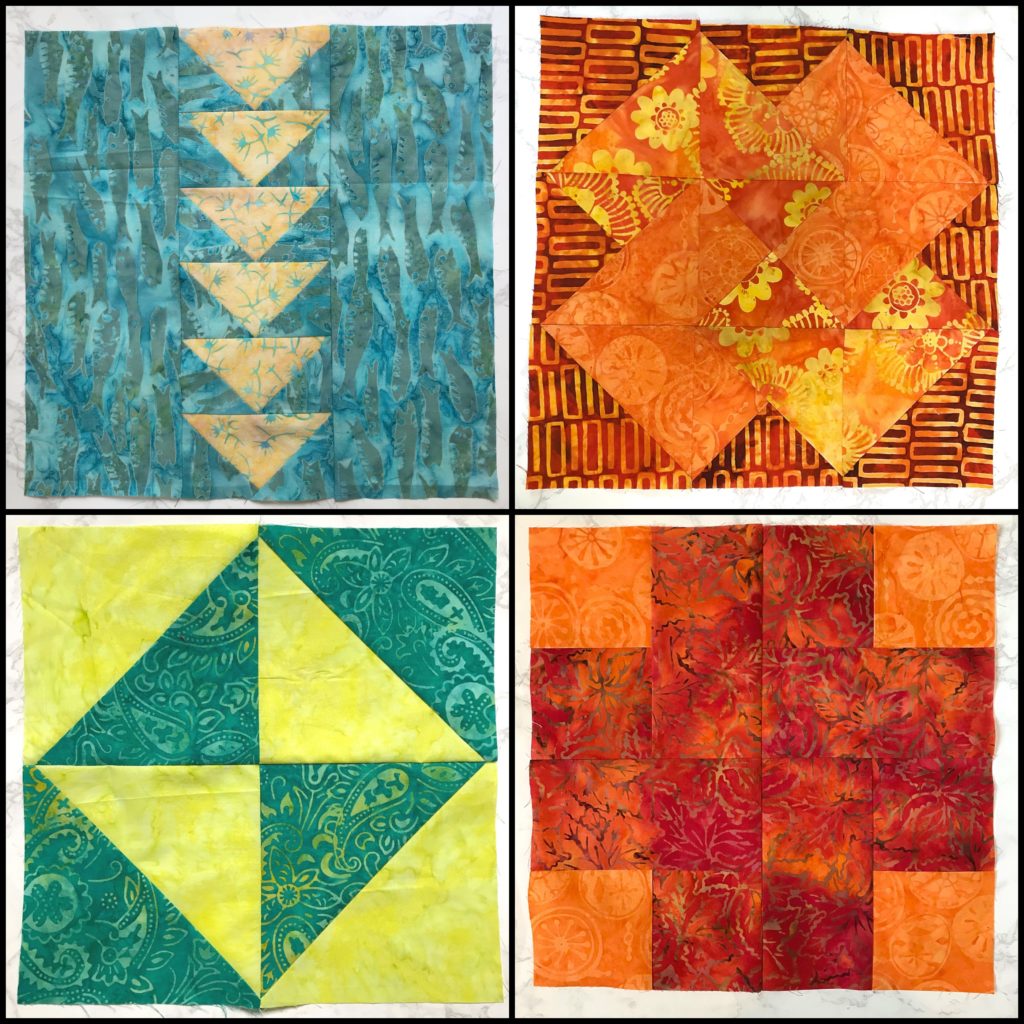 Next month, the color prompt is lavender, and that is definitely a color I have plenty of batiks in. Depending on the design, I'll just have to decide if I want to use lighter or darker lavenders. I can't wait!
If you would like see more about my blocks other than my August entry for the Patterns by Jen color challenge, you can find them here.