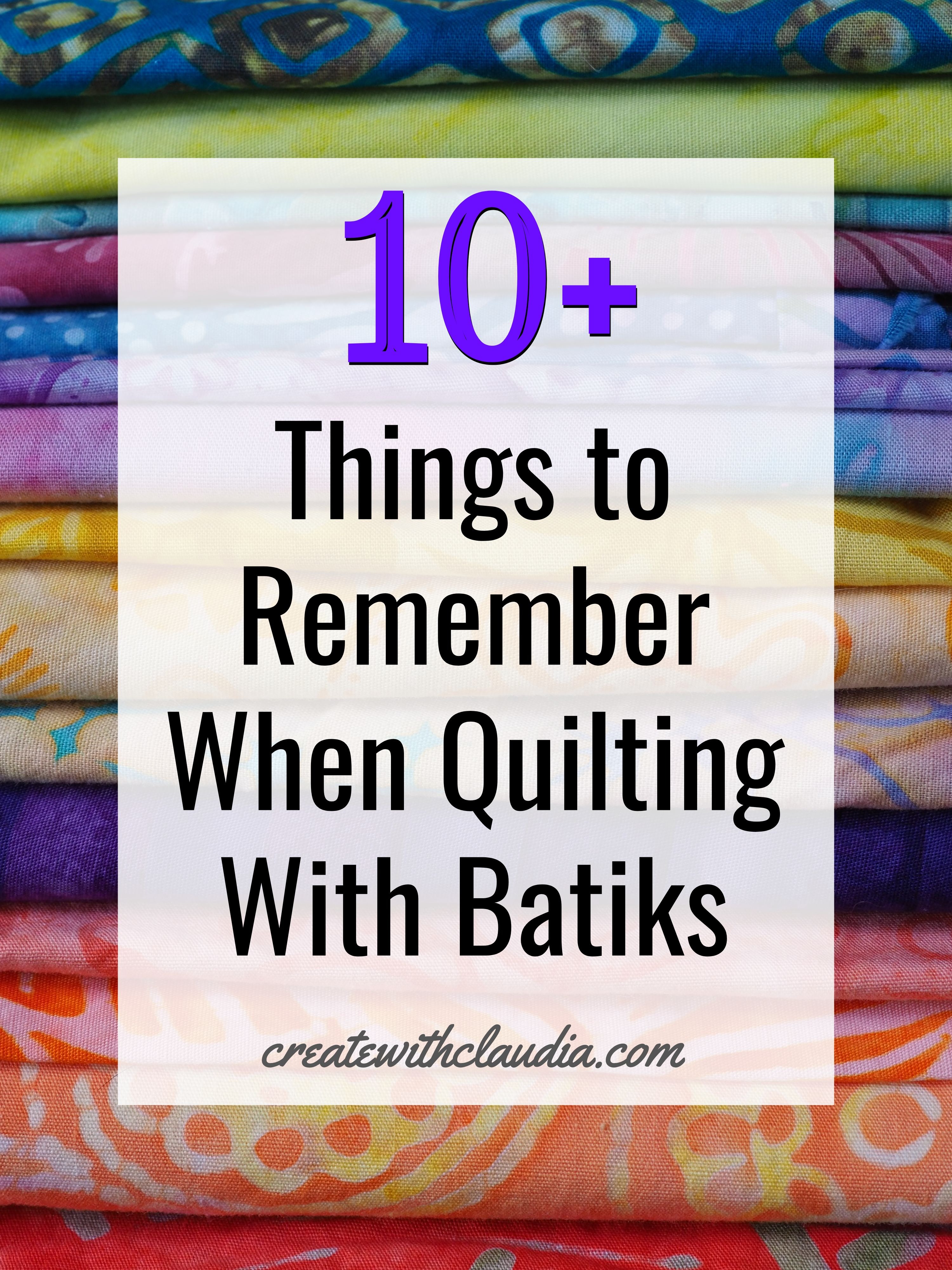 Tips For Quilting With Batik Fabric
Visit any quilt or fabric shop and you are bound to come across the batik section. For people who don't know, batik is a process of dyeing fabric using a wax resist method. Batiks have been around for a long time. While there is evidence that batiks date back to Egyptian times, the island of Java in Indonesia is best known for it. Today, batiks are made by many fabric manufacturers and are popular in the quilting world. If you plan on using them, here are 10 tips for quilting with batik fabric.
Note that these are general tips that I have come up with after quilting for about 30 years. Every batik, and every user, is different.
1. Front Versus Back of Fabric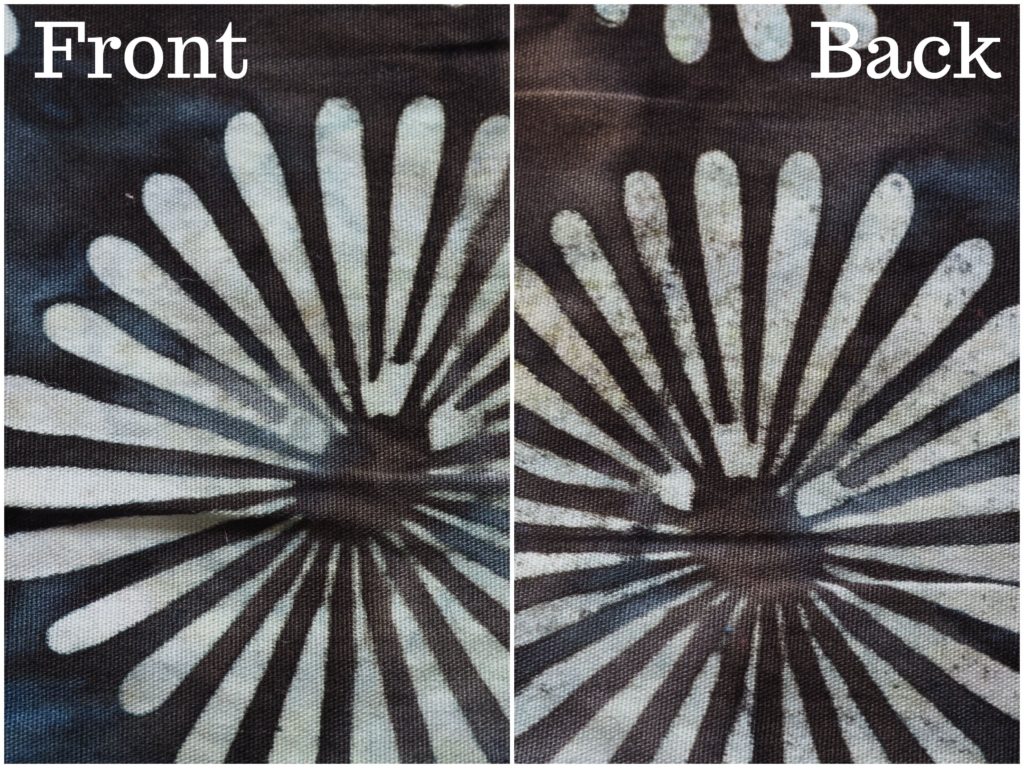 If you've ever had batiks, you will know that it can be difficult to figure out which side is the front and which side is the back. That's not necessarily a bad thing. You don't have to worry about sewing your fabric pieces together correctly. However, on many batiks, there are some signs that can help you identify the wrong or right side of the fabric.
Tiny spots are a good indicator of the wrong side (the back) of the fabric. That's where the wax did not go through the fabric.
Dull edges on the pattern typically indicate the wrong side.
Vibrance of colors is also a good way to tell the wrong from the right side. The wrong side doesn't always have quite as much saturation as the front.
2. Weight or Feel of the Fabric
Batiks are a tighter weave and have a heavier feel to them. For many people, they feel stiff. Even after being washed, they don't tend to drape softly like traditional quilting fabric.
If included in a quilt that is used and washed, that stiffness does go away.
3. Fabric Bleeding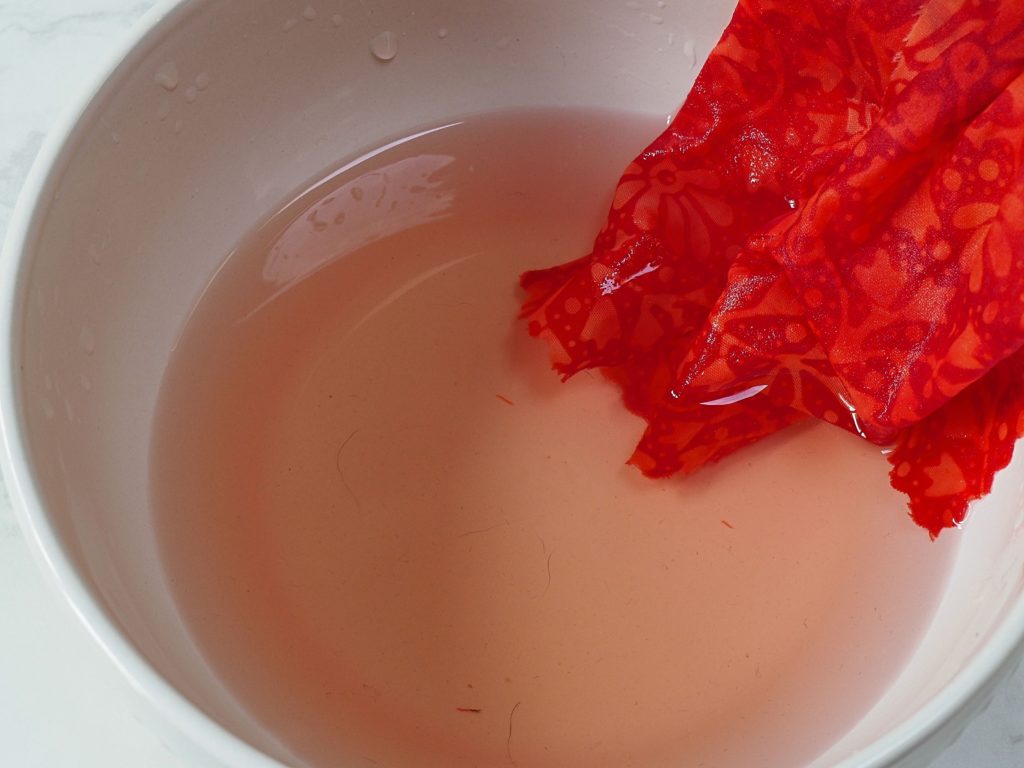 Many batiks have a tendency to bleed, or lose color, more than traditional quilting fabrics. That is definitely something to keep in mind when using batiks in quilts, and it is recommended to prewash them to get out some of that excess dye.
4. Pressing Issues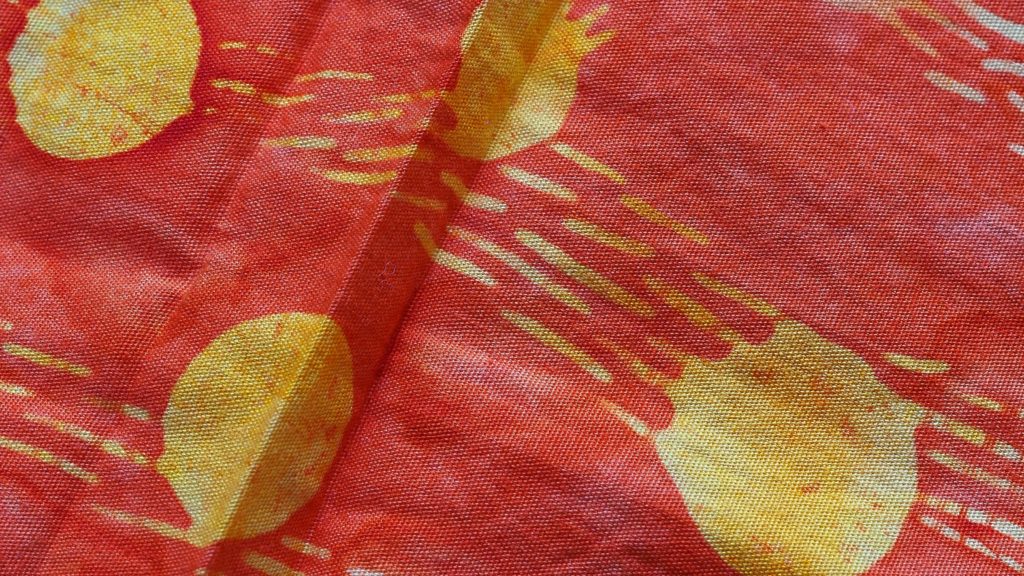 Because of their tighter weave, batiks can be harder to press. I have found that they wrinkle a bit more. However, once pressed, that denser texture means they are crisp and easy to sew with. I use a fair amount of steam when pressing batiks.
5. Odor
Some batiks have a distinct odor to them which does seem to lessen over time. I notice a wax smell more when I am pressing the fabric.
6. Expensive versus Inexpensive
Fabrics are a personal choice and, while there are definite differences between expensive and inexpensive batiks, it's ultimately up to the user to decide what they want to quilt with. However, in general, I have found that inexpensive batiks have a looser weave and less vibrant patterns and colors. They just don't seem to have that traditional batik feel.
7. Colors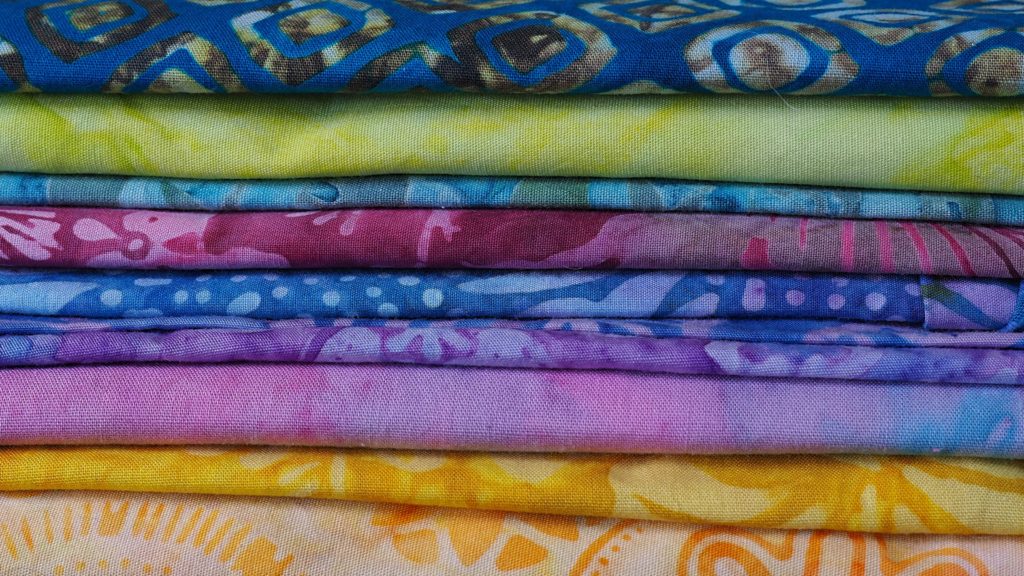 My favorite characteristic of batiks is their saturated color. Don't get me wrong, regular cotton quilting fabric comes in incredible colors, but batiks have a certain depth of color that isn't found in other fabrics.
8. Use in Appliqué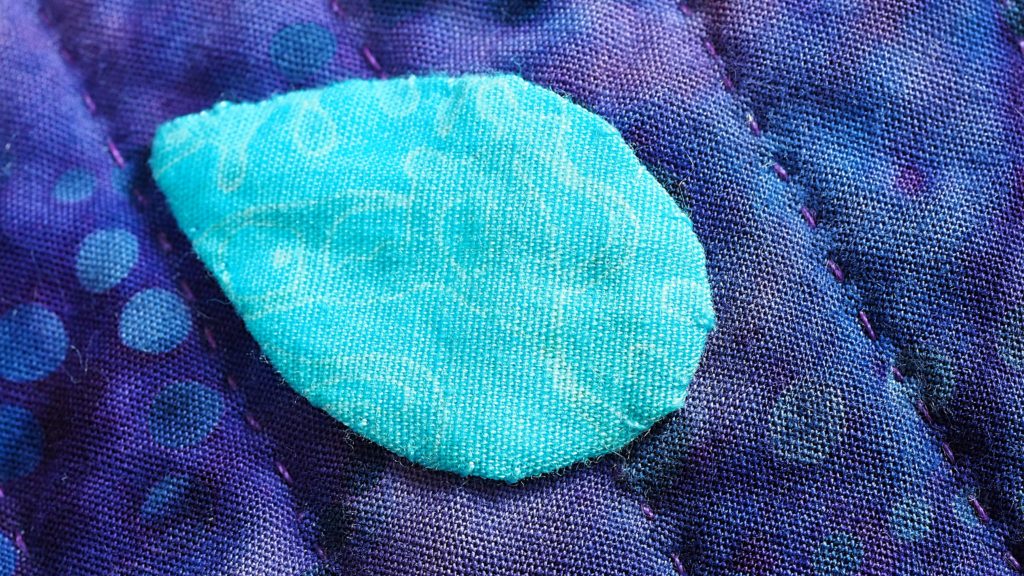 Because of the tighter weave, batiks don't fray as much as some other fabrics. That makes them good for appliqué. A word of caution here however. Because of the tighter weave, I find them a little bit trickier to use for needle turn appliqué.
9. Hand Quilting and Batiks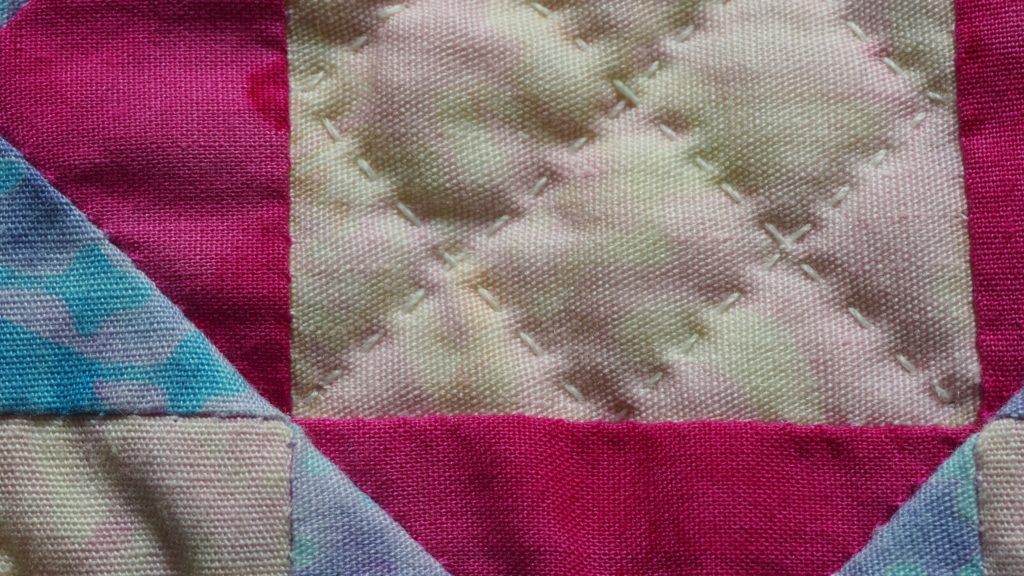 I have hand quilted through batiks and, while it can be done, it is definitely more difficult. The fabric weave accounts for that. It is definitely something to keep in mind when choosing fabrics for a quilt that you plan on hand quilting.
10. Combining Batiks and Other Quilting Cottons
I have made many quilts combining batiks with other quilting cotton fabrics, and have never had a problem. However, batiks tend not to shrink as much as some other cotton quilting fabric, so you may want to prewash all of your fabric to avoid any shrinkage after the quilt is done.
Give Batiks a Try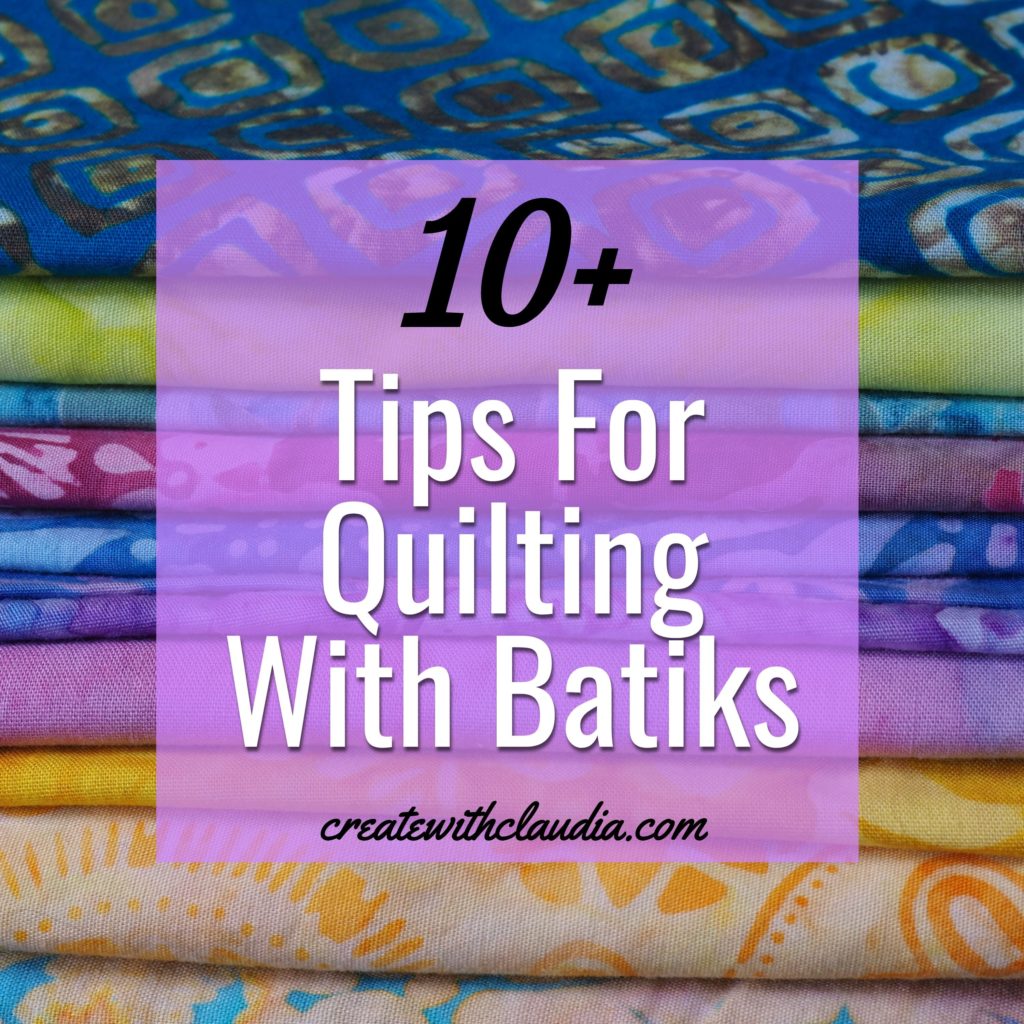 There you have it, 10 tips for quilting with batik fabric. Over the years I have found that most people either love or hate the fabric. The people who I have spoken to that dislike batiks often say it is because of the feel of the fabric, and I can understand that.
However, I urge everyone to give batiks a try. With their glorious colors and crisp pressed texture, they make stunning quilts.
As an Amazon Associate I earn from qualifying purchases.
Batiks Are Not Just For Quilts
Batik fabric is beautiful in almost any project. Check out my patchwork infinity scarf pattern which looks terrific in batiks.