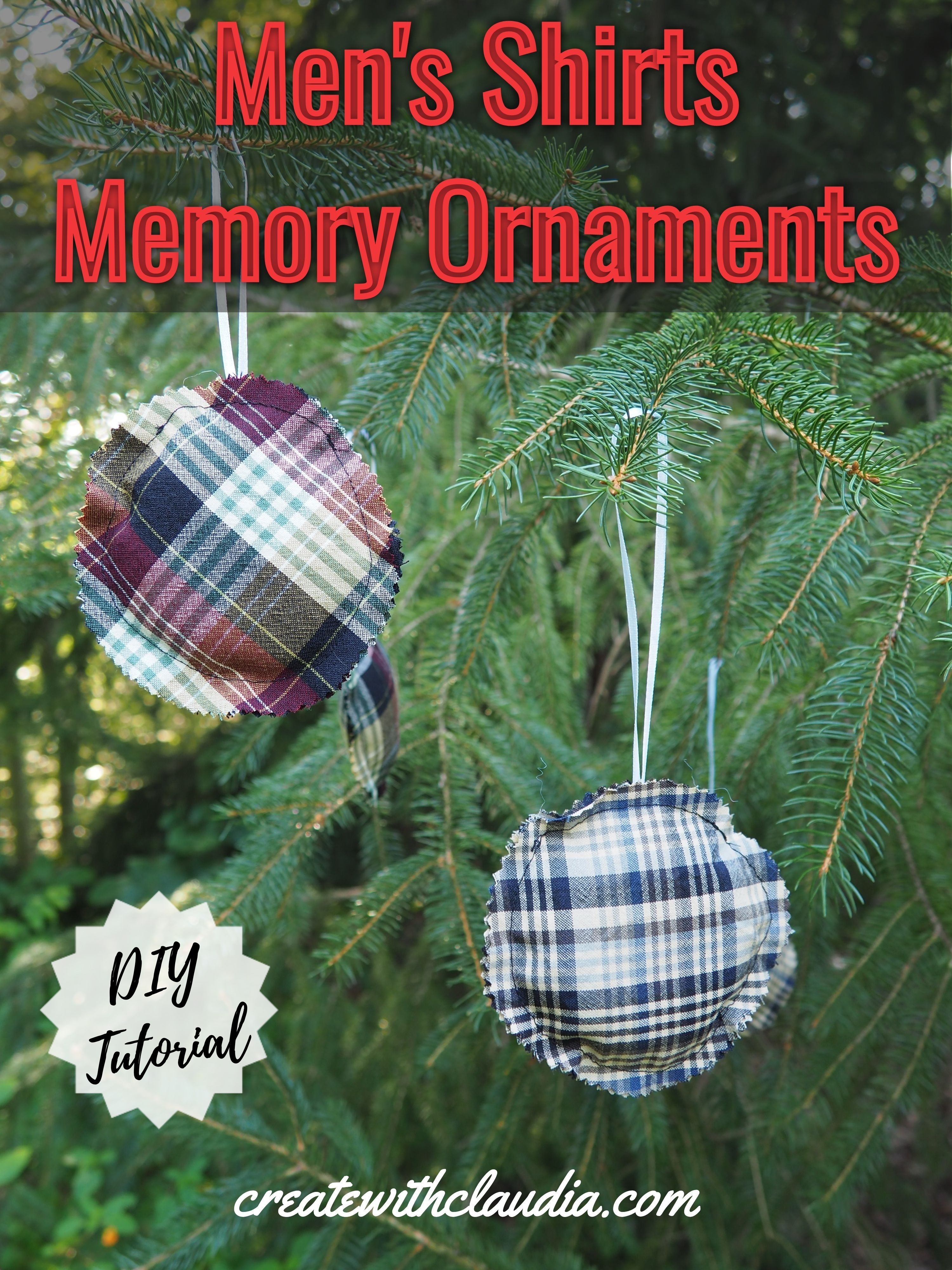 Men's Shirts Memory Ornaments
This year has been full of challenges for me. Both my father and my father-in-law passed away within a short time of one another, and our family is dealing with the losses in the best way we know how to. In my case that includes creating things from some of their belongings. These easy men's shirts memory ornaments are one of those creations.
With the shirts I had left from my father, I was able to make some nice throw pillows, but I still had plenty of fabric left after they were done. I thought it would be nice to make some small keepsakes for the grandchildren, which led to these ornaments.
Follow these easy instructions, and you will have your own memory ornaments in no time.
What You'll Need
Men's Shirts (The shirts I had were lightweight wool, but you can use other fabrics too), washed and pressed per the instructions on the shirts
Fiber fill
Ribbon
Pinking Shears
Circle Template
As an Amazon Associate I earn from qualifying purchases.
Cutting Out the Shape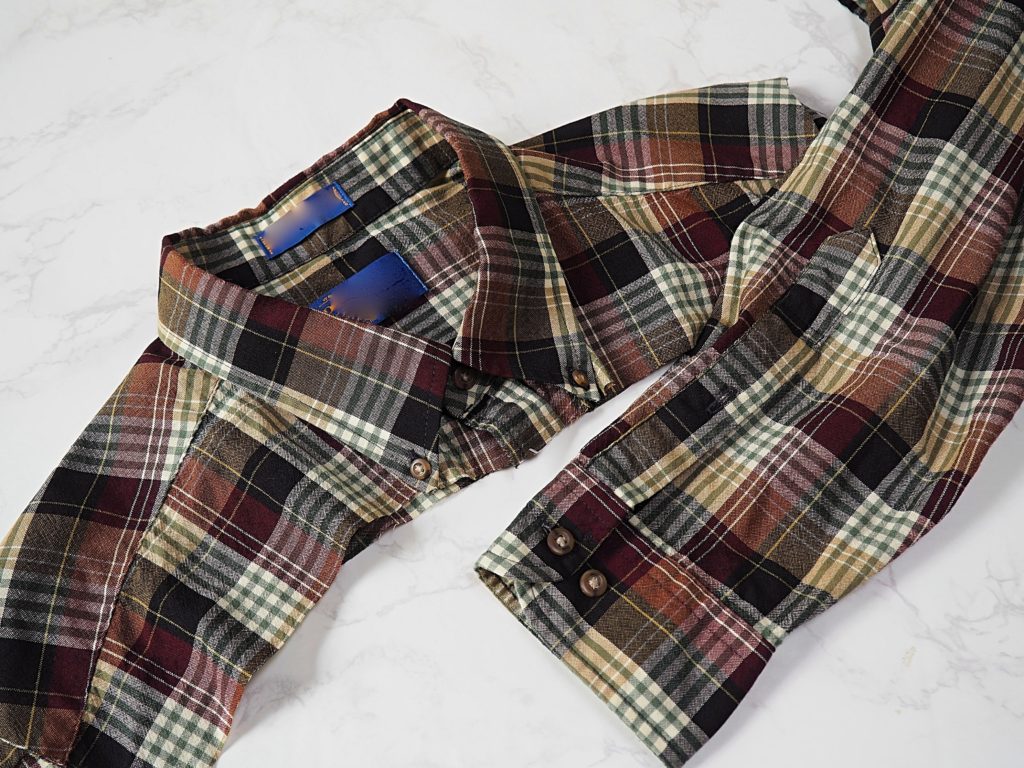 Place two pieces of the shirt, wrong sides facing, on a flat surface, and smooth out. Pin the layers together.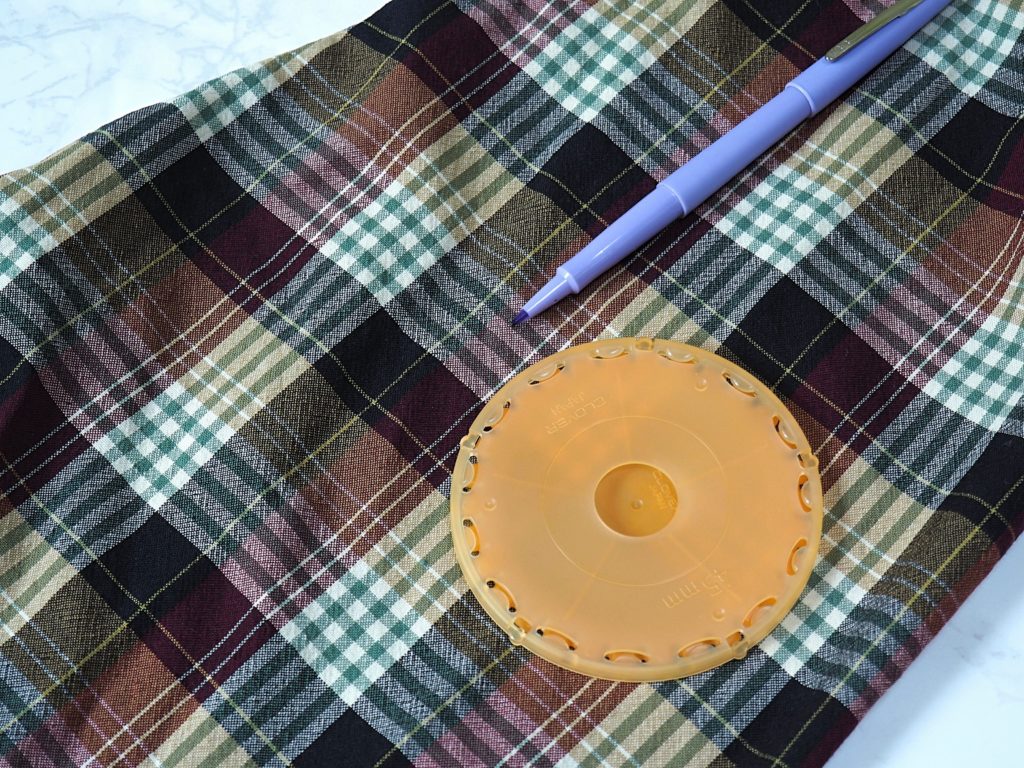 Next, using your round template and a marking pen or pencil, trace around the shape.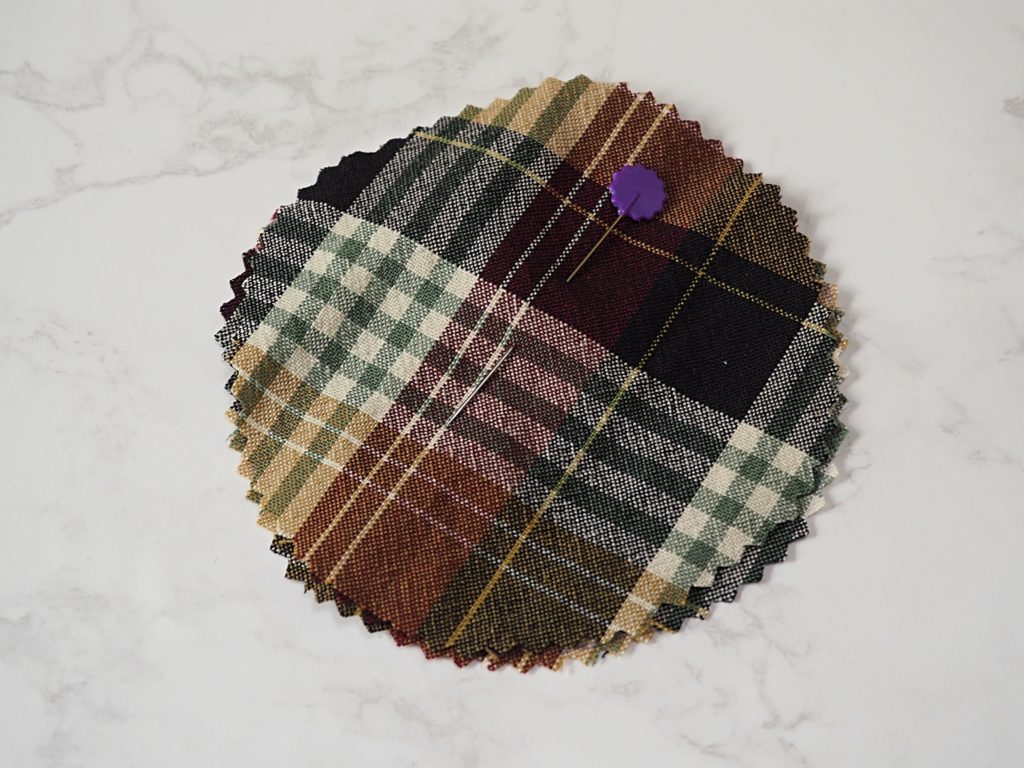 Leaving the pin in, cut out the shape with pinking shears. You can use regular scissors too, but pinking shears are better as they help cut down on any fraying.
Sewing the Ornaments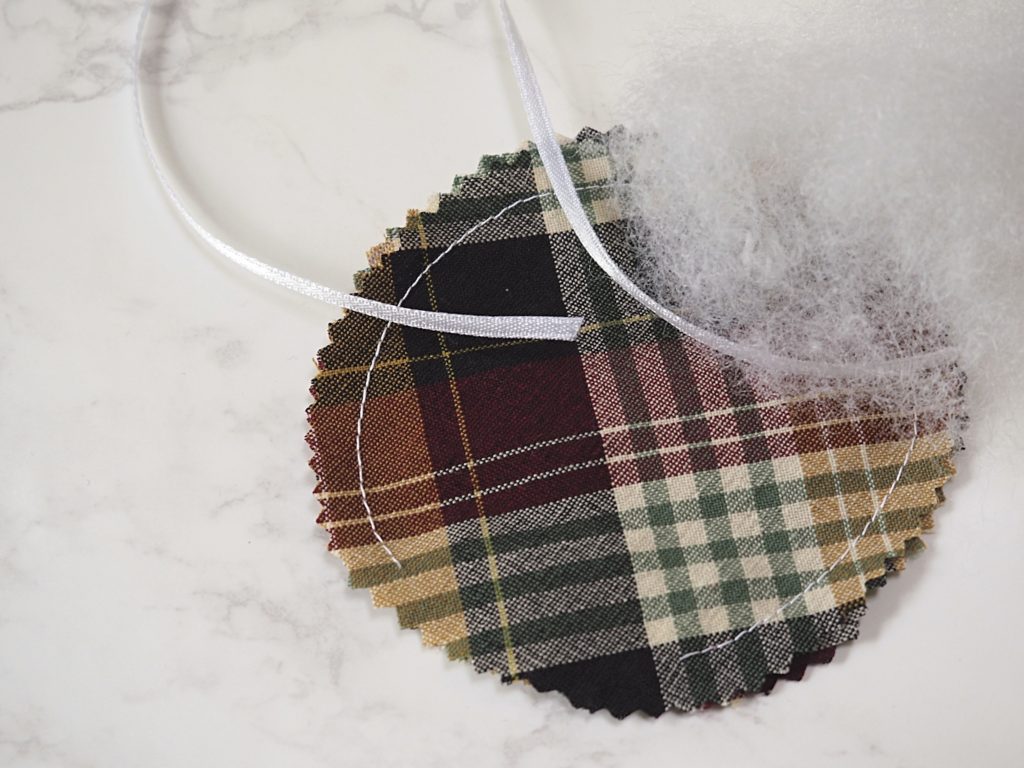 With the pin still in the fabric to stop any shifting, and beginning and ending with a backstitch, sew around the circle, about 1/4" in from the edge. Do not sew around the entire circle. Leave an opening of about 1 1/2" long for the filling.
Note: I used white thread for demonstration purposes. I would normally use a thread color that blends with the fabric.
Add fiber fill to the ornament. Put as much in as desired.
Adding the Ribbon Hanger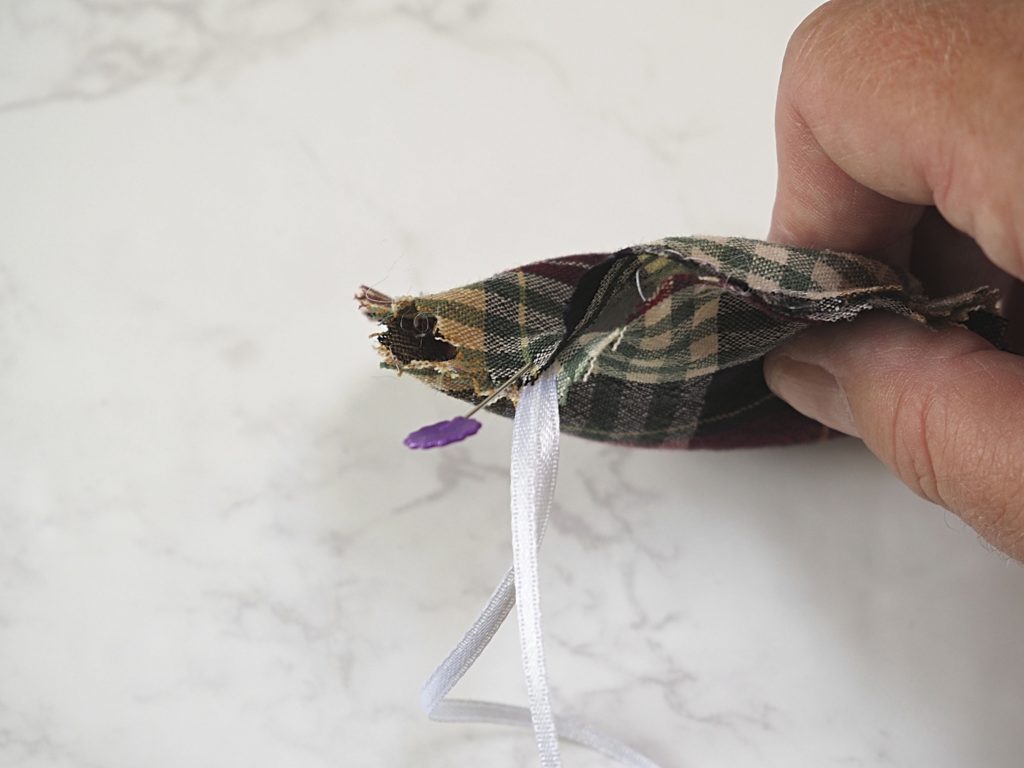 Cut a piece of ribbon about 6" long. Fold it in half and criss cross the cut ends. Pin it to the inside of the opening of the ornament.
Finally, sew the opening closed.
Trim off any excess thread.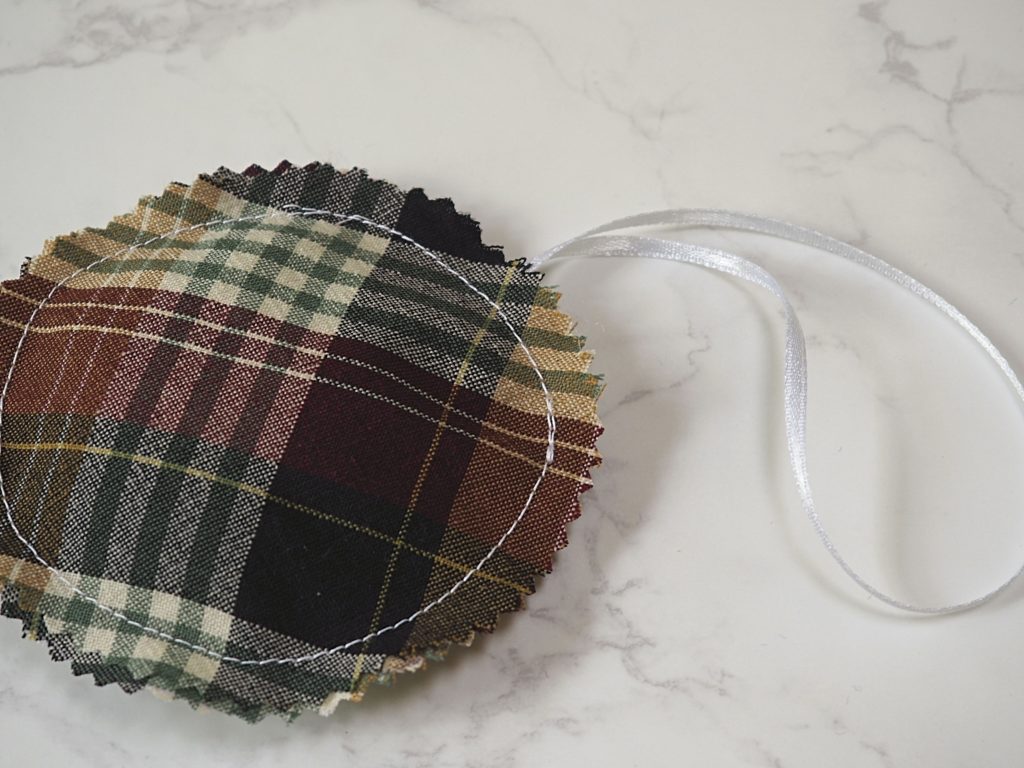 That is all there is to it.
In about 10 minutes you have a keepsake Christmas ornament that will always be a special reminder of your loved one.
Add Something Extra to Your Men's Shirts Memory Ornaments
I am not an embroiderer, but if you know someone who does machine embroidery, you could add some writing to your ornaments.
Something like "In Memory of Grandpa" or "Uncle Mike, 5/3/40 – 3/15/19" would be a nice addition, and serve as a reminder to others of whose shirts were used.
You might also want to add a bow where the ribbon meets the ornament, or add some miniature pinecones to make it a bit more festive.
Because my Dad was not a very fussy guy, I kept his ornaments simple to show off his favorite plaids.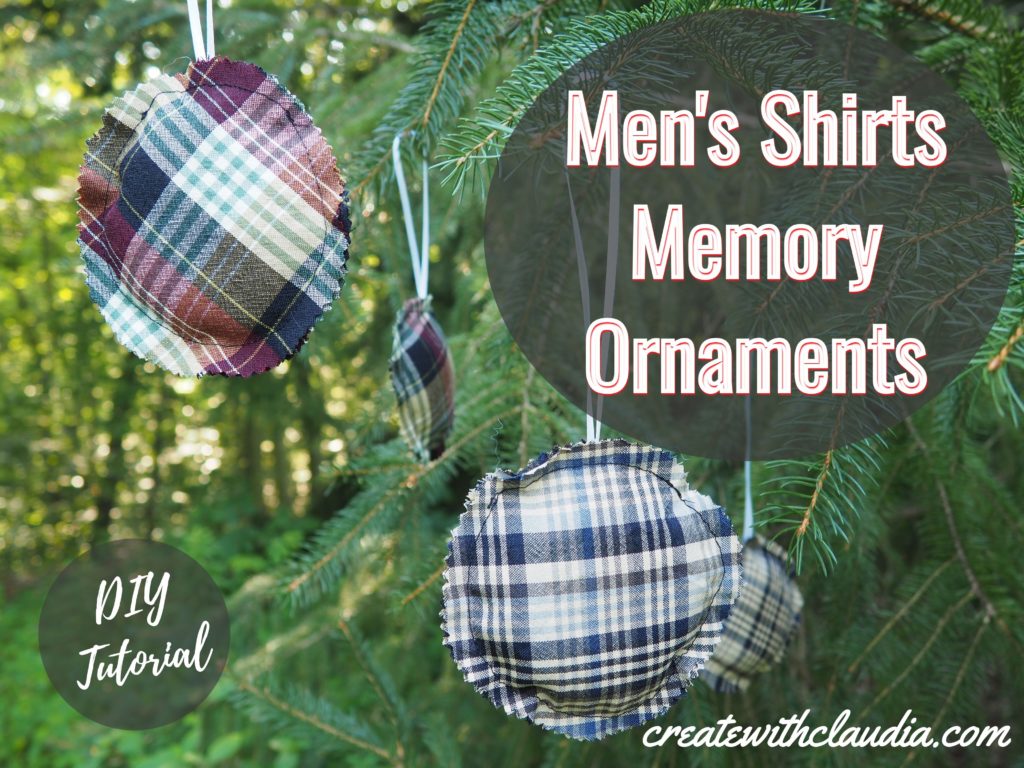 If you have clothing from a loved one, consider making one of these men's shirts memory ornaments. They will always hold a special place on your Christmas tree.
You Might Also Like….
My tutorial on making a memory quilt out of men's handkerchiefs.