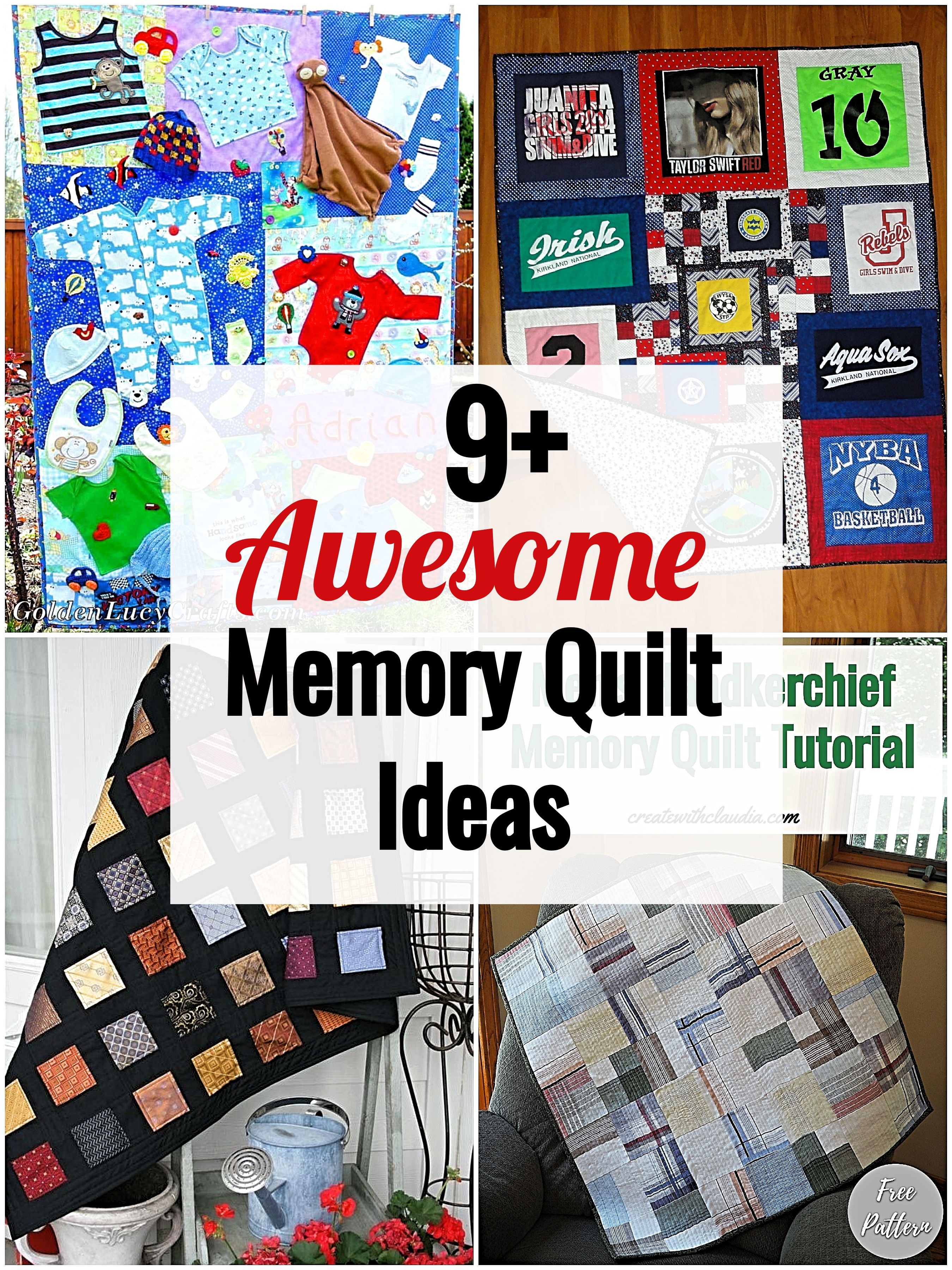 9 Awesome Memory Quilt Ideas
Has your child grown out of their baby clothes? Has a loved one passed away? Before discarding their clothing items, consider making a cherished keepsake, like one of these awesome memory quilt ideas.
Memory quilts are a wonderful way to preserve special moments, like birthdays, graduations, weddings and deaths. Each one is unique, and treasured by families.
They can be made from almost any type of clothing item or accessory, and in any size. In this article you'll find 9 articles to inspire you, plus a bonus idea for all of the scraps you'll have after making your quilt.
T-shirt quilts are one of the more popular types of memory quilts, and they are a great way to get you thinking about all of those fun times. This article takes you through the whole t-shirt quilt-making process.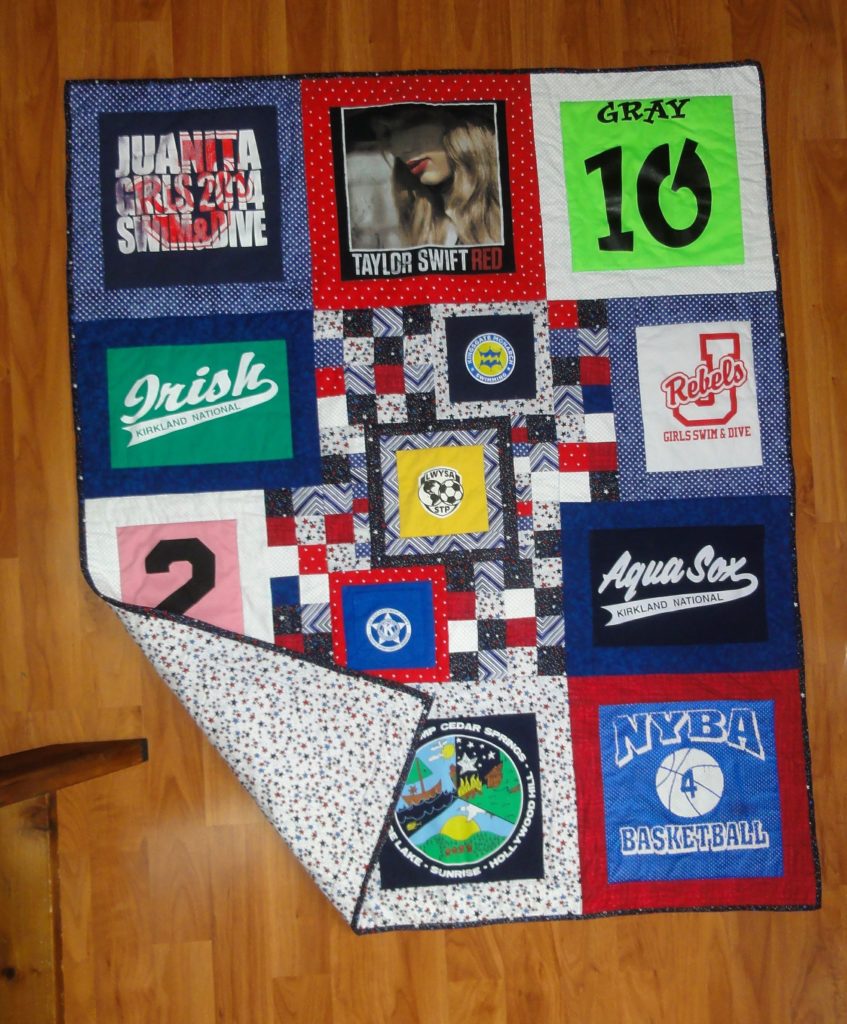 Don't throw out those old men's handkerchiefs that your loved one had. Turn them into a charming wall quilt. It's a wonderful way to remember someone, and it's a great looking plaid quilt.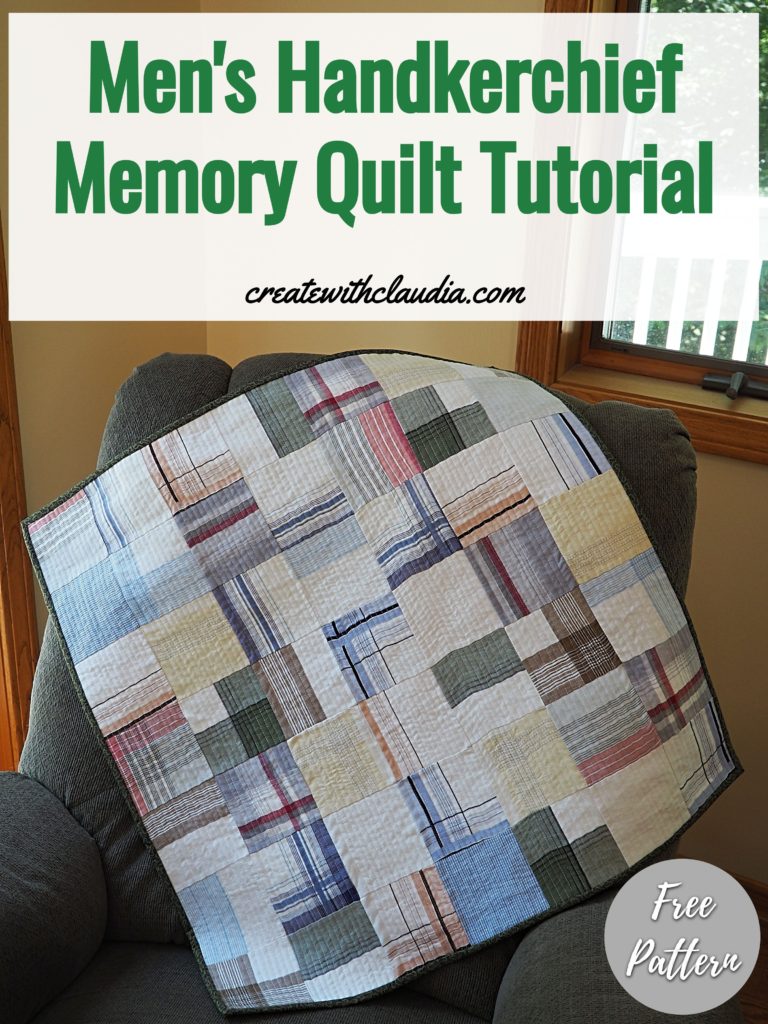 The patterns in men's neckties are gorgeous, and if your loved one had a large collection of them, turn them into a beautiful quilt. Making these unique beauties does have its challenges, but the results are stunning.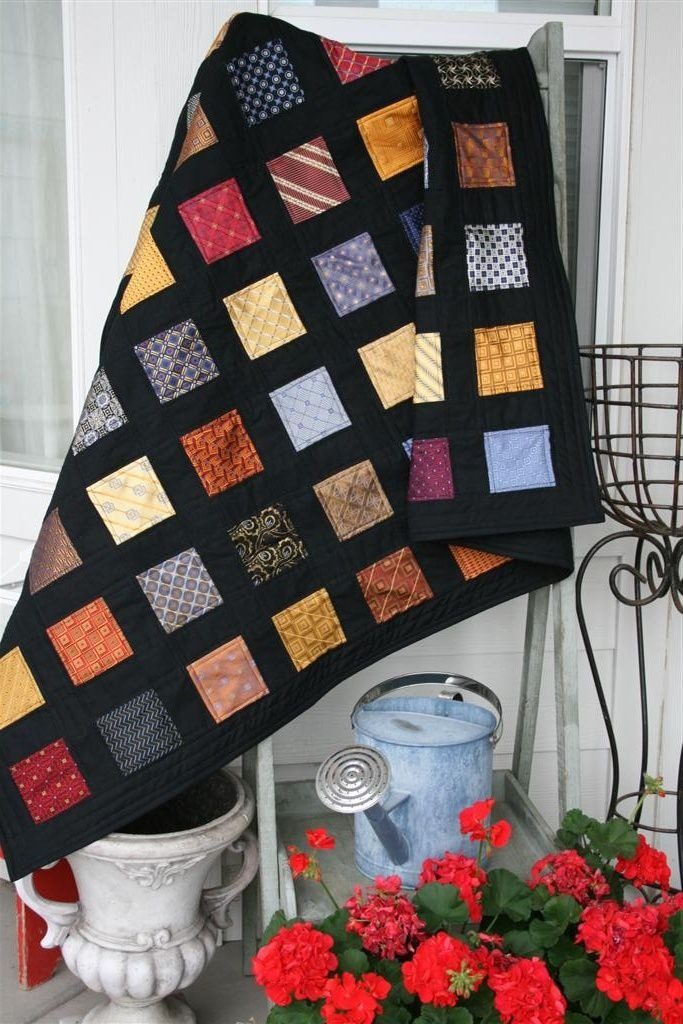 Photos are a unique addition to memory quilts. It's a special way to remember the precious moments in people's lives. The process to make them is interesting too.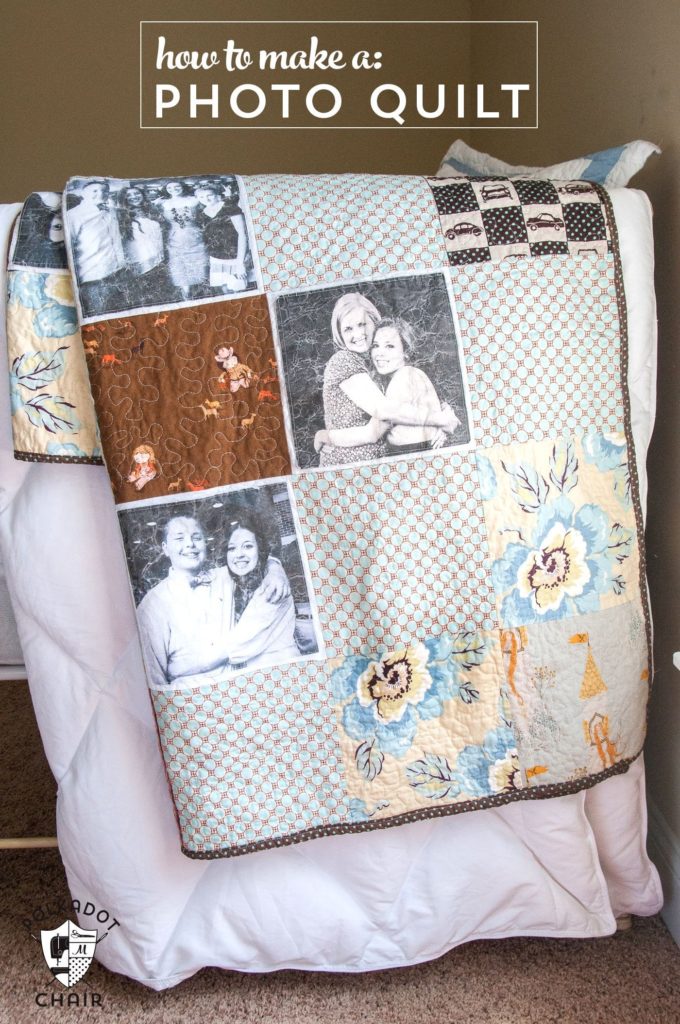 Who doesn't love all of their children's baby clothes? Instead of packing them away in a box, why not turn the special ones into a fun quilt like this one from Golden Lucy Crafts.
What's really nice about this version is that it incorporates other items as well.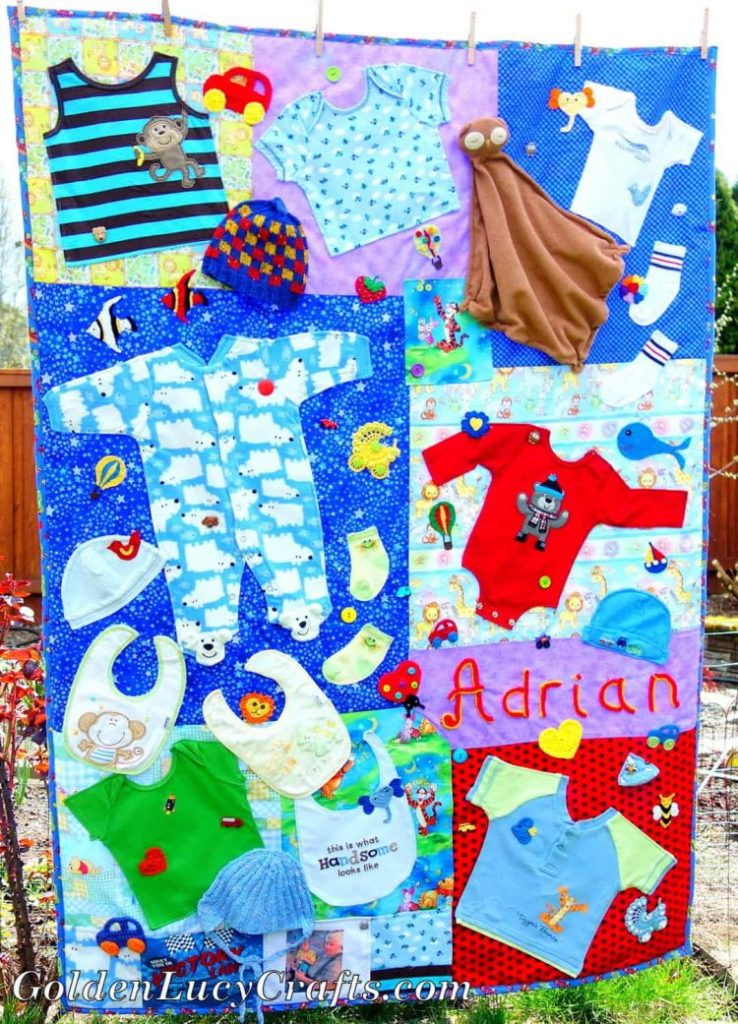 Go into any antique shop and chances are good that you are going to find some vintage hankies. Maybe you were lucky enough to get your grandmother's collection and you aren't sure what to do with them.
This tutorial will show you how to turn those beautiful pieces of fabric into a useable quilt.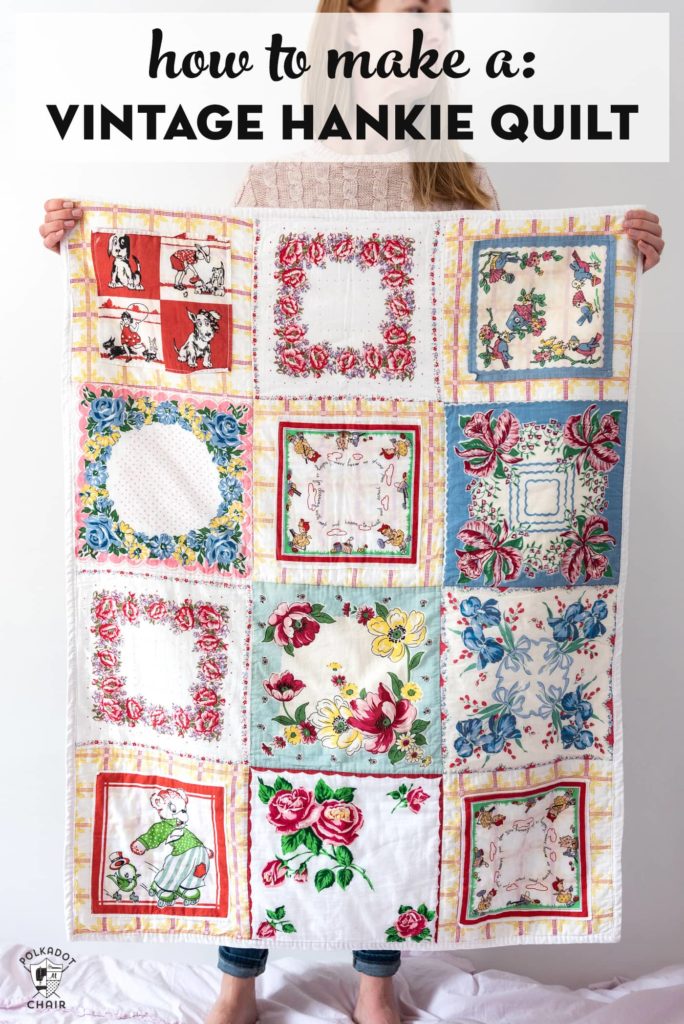 Here's another fun way to show off all of those baby clothes you just can't bear to part with. I have a whole box of them in my storage room just waiting for a project like this one.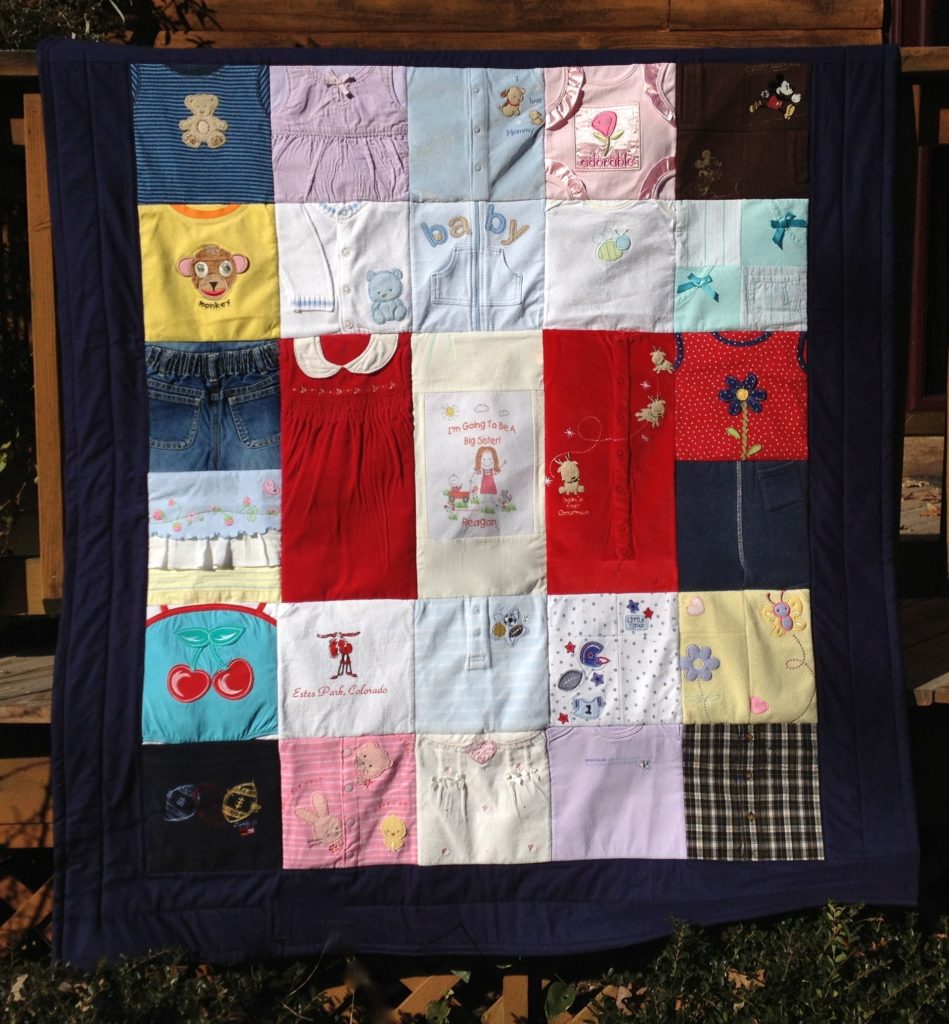 It's not always easy trying to figure out what to give a graduate as a gift. If you are able to get all of those t-shirts he or she collected over the years, and you are permitted to cut them up, try a quilt like this one. There are photos and other fun commemoratives included too.
What a fun way to look back at their school years!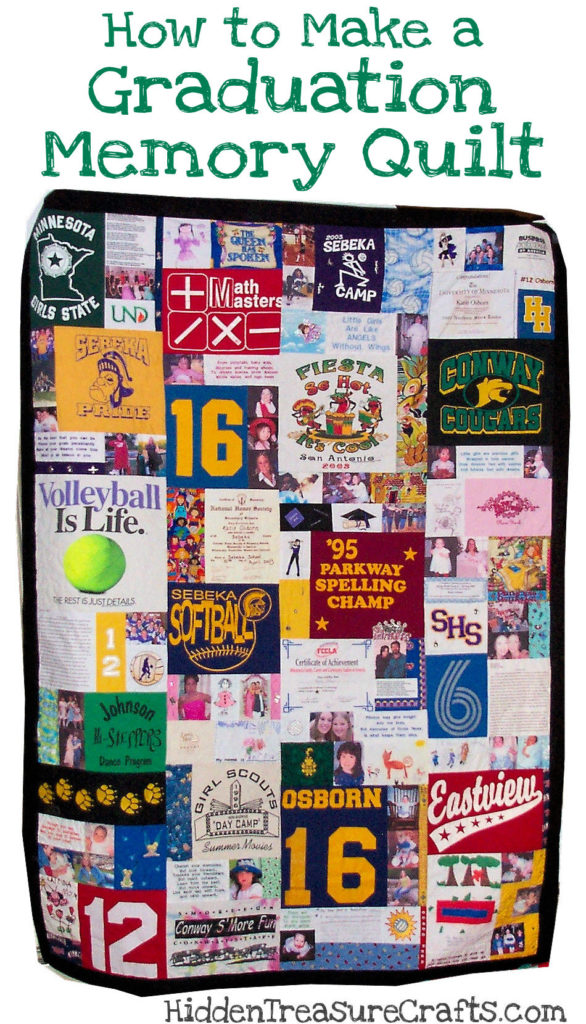 Here's a striking pattern to show off men's (or women's) shirts in a quilt. It's also an easy pattern, so it's good for quilters of almost any skill level.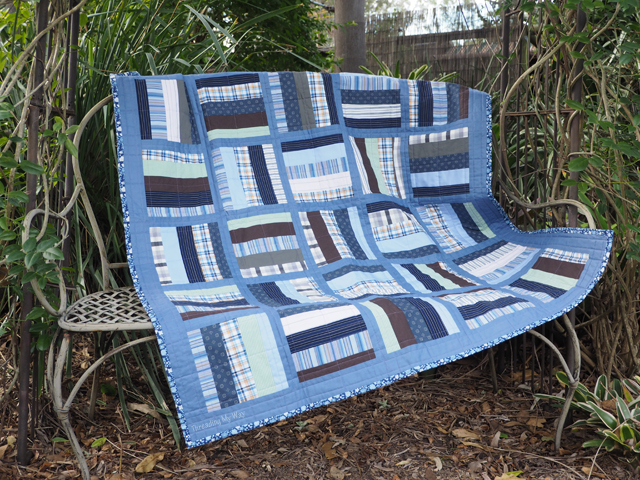 Here's a lovely way to use up some of the scraps of fabric you may have left after making a memory quilt. I love this idea and will definitely be doing this with some of my father's shirts this Christmas.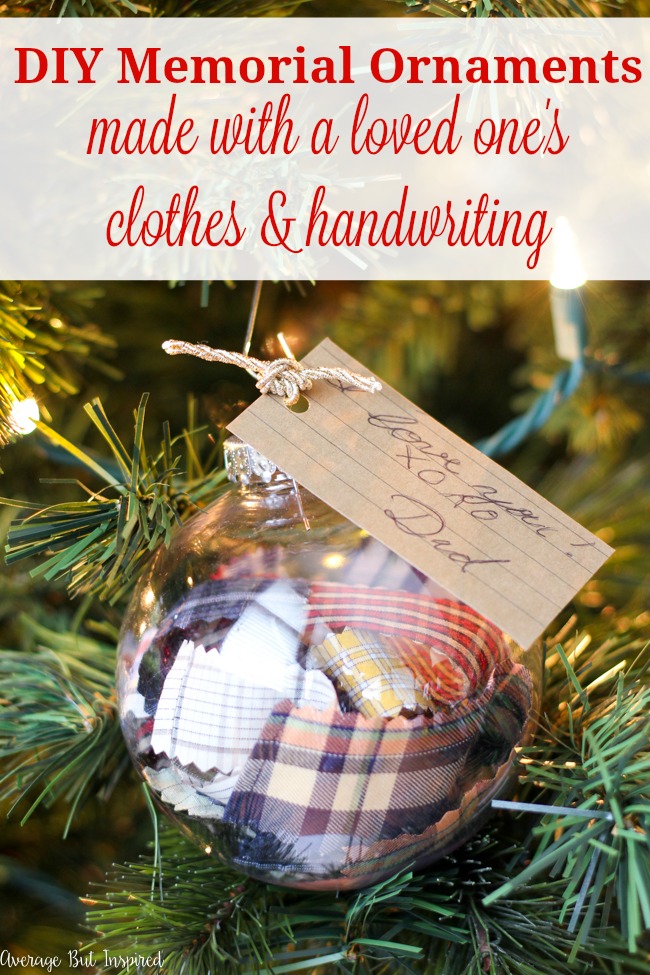 All of these awesome memory quilt ideas are unique. What a wonderful way to remember a special event or loved one.