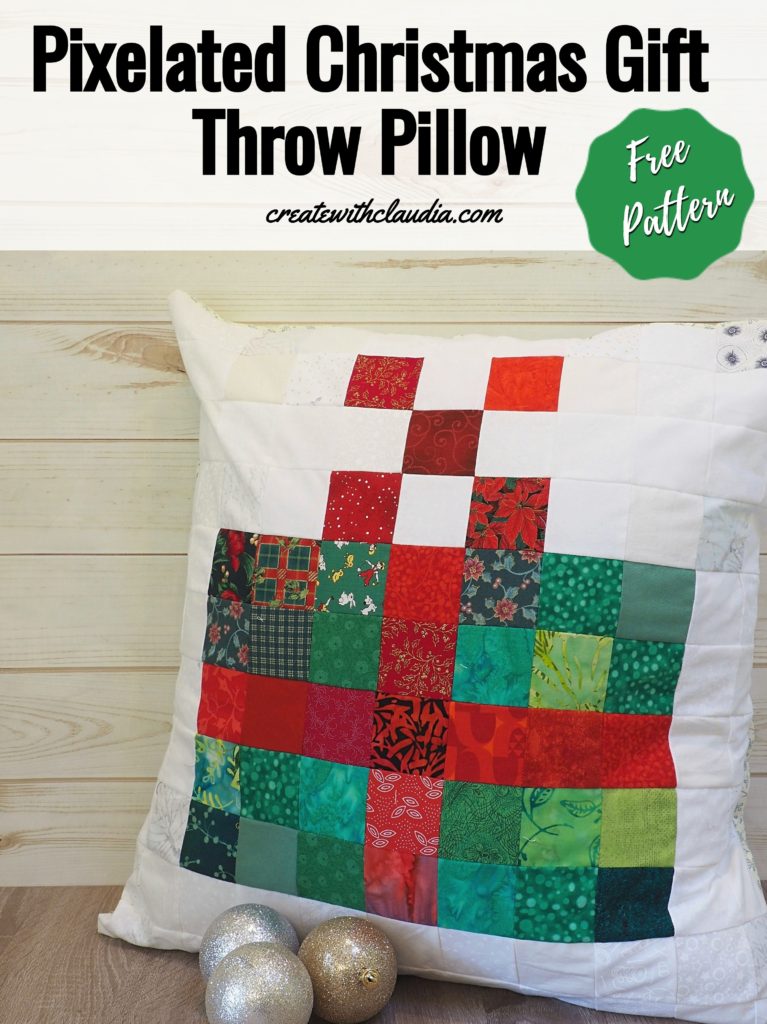 Please note: This post may contain affiliate links which means that if you make a purchase after clicking on one of the links, I may get a small commission (at no additional cost to you). Please see my full disclosure policy for more information.
I am so excited to bring you my pixelated Christmas gift pillow pattern. It's a festive way to decorate for the holidays and it is easy to make.
With all of the various Christmas decorative themes to choose from, I thought that a bright and cheerful package would be a little bit different. Additionally, because of the shape, the design works well with pixelation. It can also be easily be adjusted to any color scheme that fits your holiday décor.
For this pillow, you will need red, green and white fabrics, and the more the merrier. The variation of the different fabric patterns adds a lot of character to the design.
So go raid your fabric stash, pick out your favorites, and let the fun begin!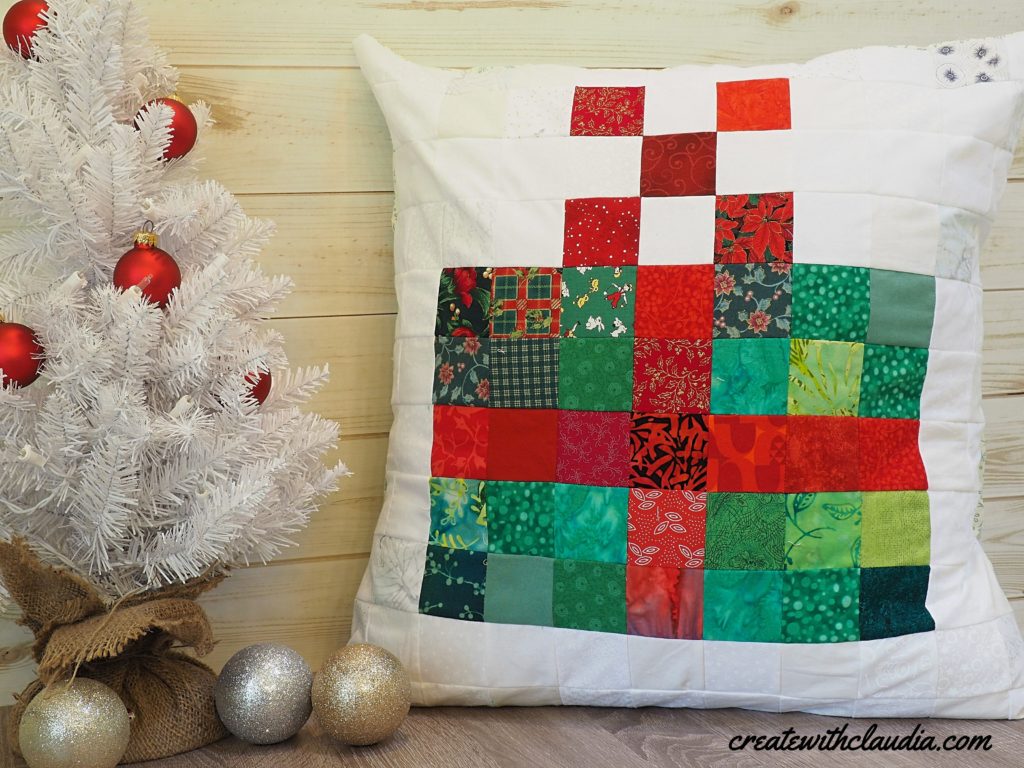 Continue reading