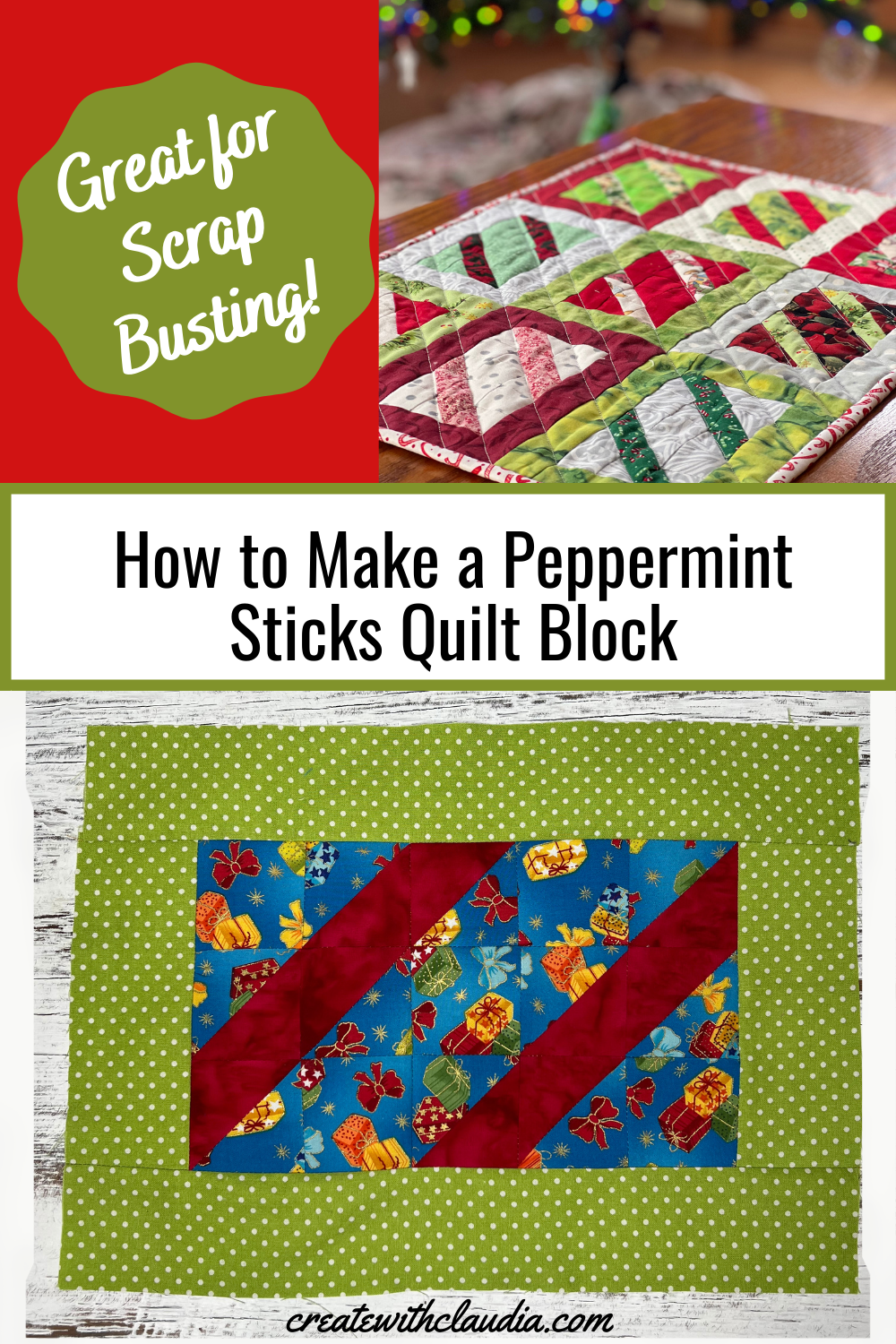 How to Make a Peppermint Sticks Scrap Quilt Block
It is time for another scrap busting quilt block. As you know, I love my scrappy projects, so whenever I can, I like to come up with fun and easy makes for you. This is episode no. 9 in my Youtube series called "Working Our Scraps Off". Don't let the name of the block fool you though. Change up the colors and this block is ideal for any time of the year. Stay tuned as I show you how to make a Peppermint Sticks scrap quilt block.
For this month's project, I'm giving you the option of two sizes for this block. My holiday table topper was made using the smaller one and it a great use for some of the smaller scrap fabrics you may have in your stash.
The larger block packs a big punch and would make a terrific larger scrap quilt. I'm thinking about doing a version in some of my more autumn feeling fabrics.
Whatever colors and fabrics you decide to use, this easy and unique quilt block will have you running to your fabric stash in no time.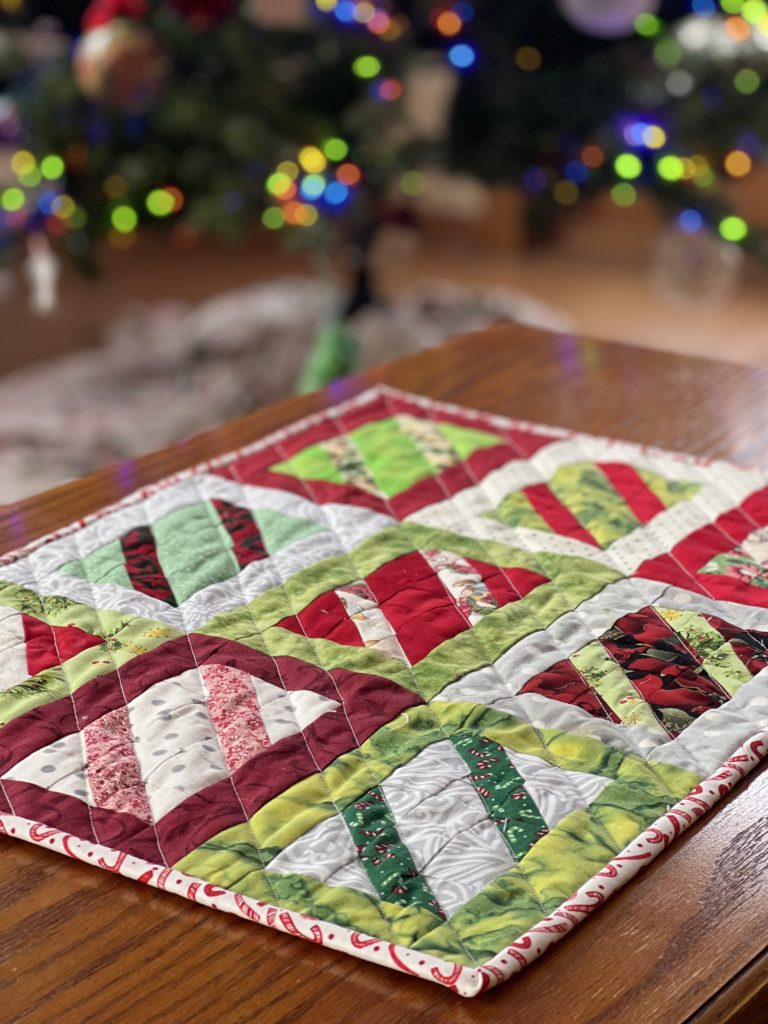 How to Make a Peppermint Sticks Scrap Quilt Block
Working our Scraps Off is a YouTube series. You'll find everything you need to know to assemble this fun block in my video. I also have a downloadable pdf further down in the article.
What You'll Need
Fabric Scraps
Rotary Cutter
As an Amazon Associate I earn from Qualifying Purchases
Assembly Instructions
You can find complete assembly instructions in my video above or in this downloadable pdf.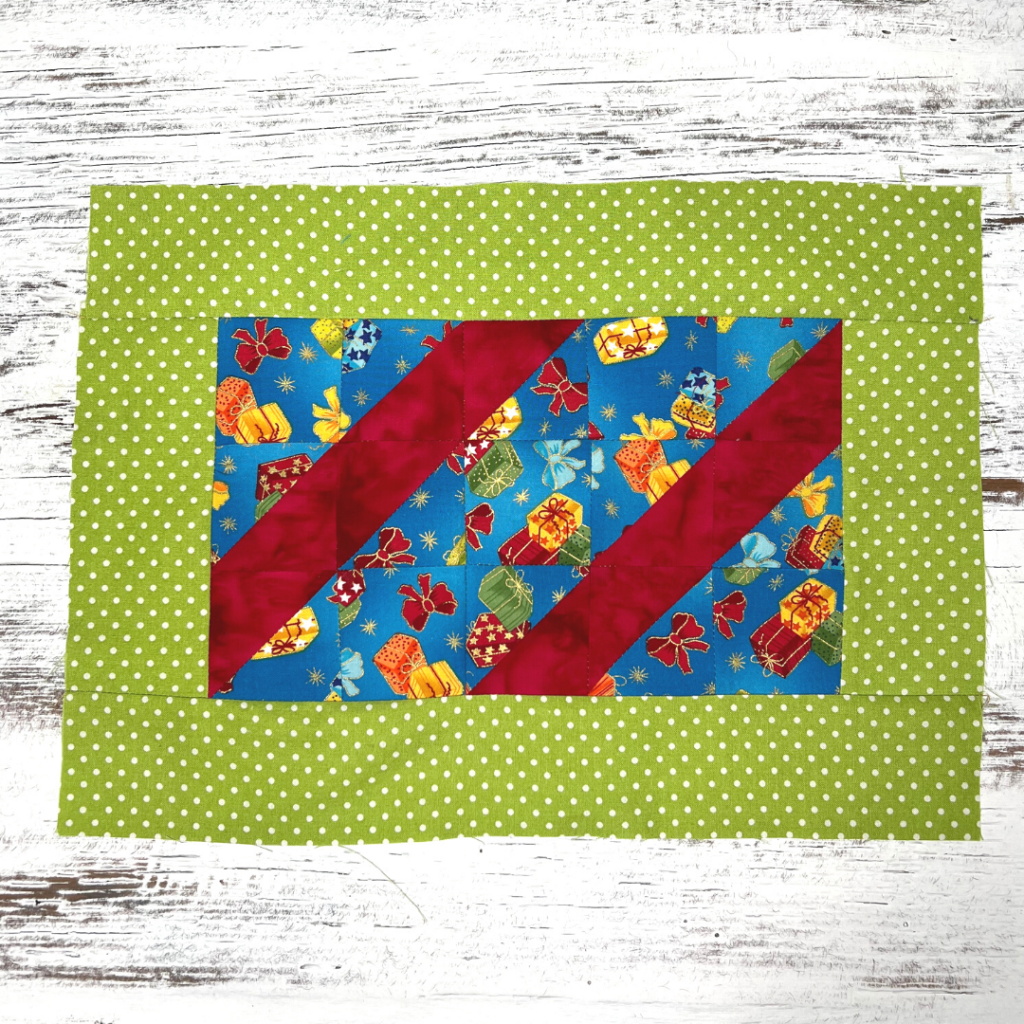 About The Working Our Scraps Off YouTube Series
I'm having so much fun with this new video series that I started a facebook group for people who want to join me. It's a place where people who want to find out ways to use those left over fabric scraps can come together and share their versions of the projects I demonstrate. Members share some of their beautiful scrappy projects too! I hope you'll join us.
Remember, when posting pics of your work, make sure to use the hashtag #workingourscrapsoff so everyone can see your beautiful and scrappy creations.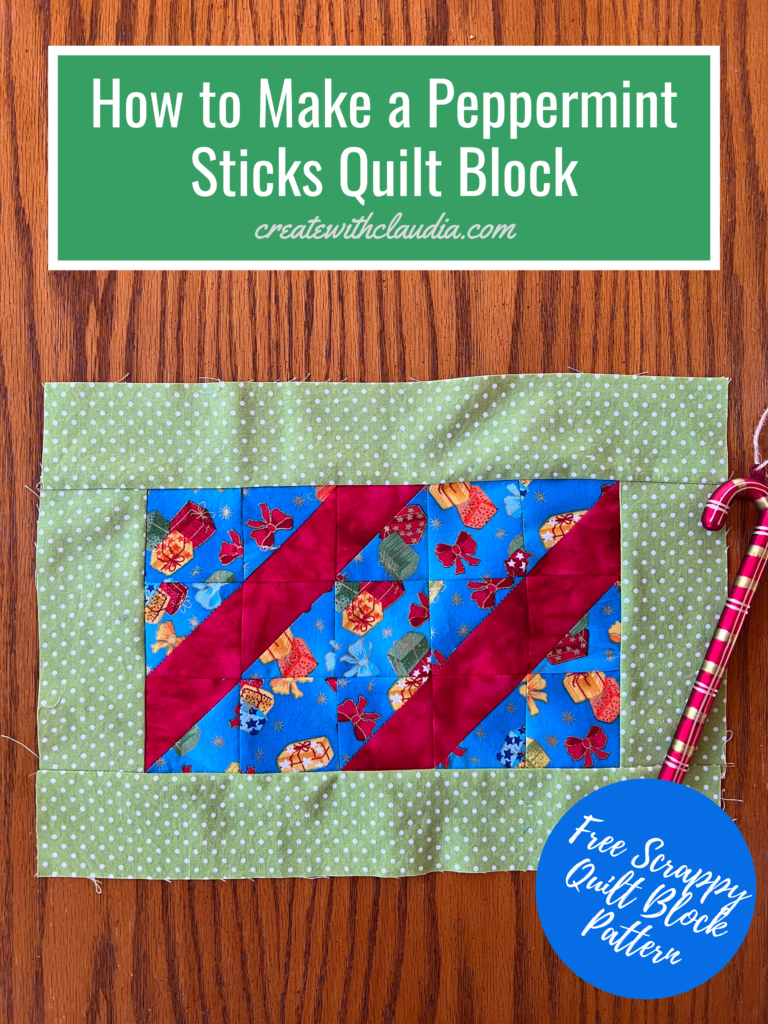 For More Scrappy Goodness Check Out These Projects