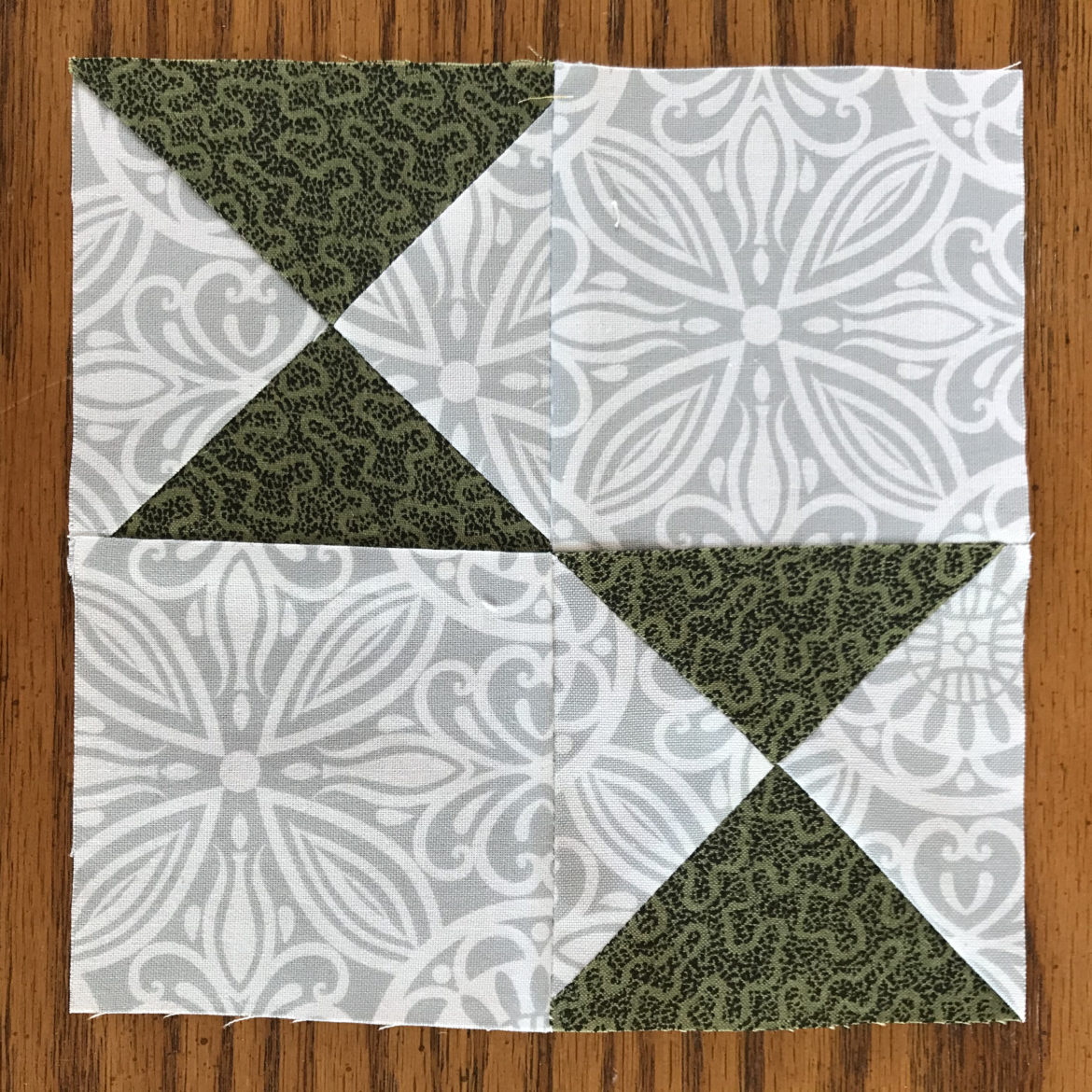 December block for the Color Challenge
It's almost a new year which also means it's the end of this year's Patterns by Jen 2021 Monthly Color Challenge. What fun it has been quilting along this year. It is my third year participating and I've made some lovely and super scrappy quilts along the way. Here's my December block for the color challenge.
This month's color was olive green and the prompt was olives. Yummy! As I have been doing all year, I went with the light gray and white background to highlight the color. I raided my fabric scraps to find a good olive color and this is what I came up with.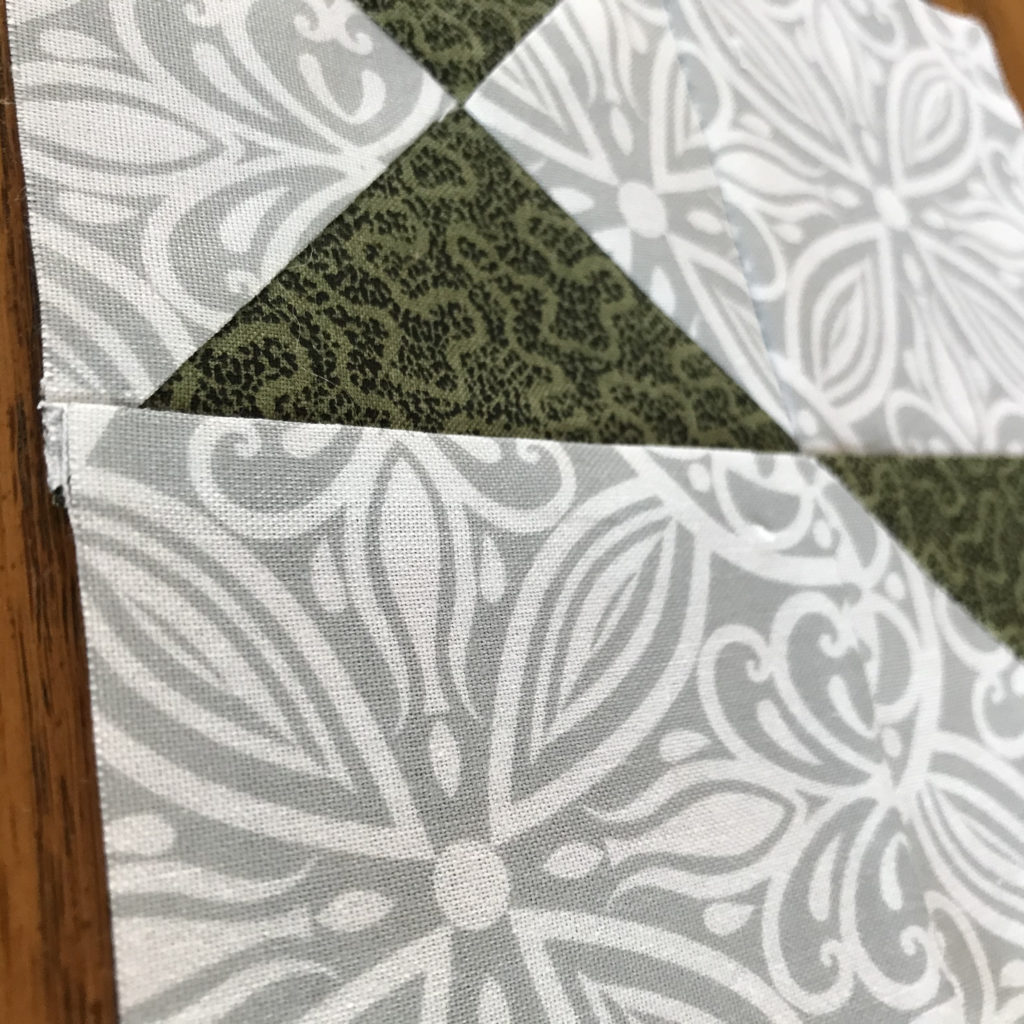 This month's block is a combination of an hourglass and squares. It is great practice for getting those points accurate, which is not always easy for me.
Jen gave us different size options this year and I went with the smaller 6 1/2″ block. I like that because I had a lot going on this past year and did not think I was going to be able to get a larger quilt done.
The Monthly Color Challenge
While my December block for the color challenge may not be my favorite of the 12 we have done, it is up near the top. They have all been loads of fun to do and the best part is that at the end of the year, I have enough to make a quilt.
Jen will be doing another one in 2022 and I encourage you to give it a try. This is a no-stress, block-a-month quilt along that even has a facebook group that you can join. It is so much fun seeing all of the different versions of the same block.
Check Out The Other Blocks I've Done This Year
March – I was one of the featured bloggers for this month
November – I was one of the featured bloggers for this month
Stay tuned because I'll be posting a picture of my finished quilt soon! I love the way my mini turned out.
Happy Quilting!