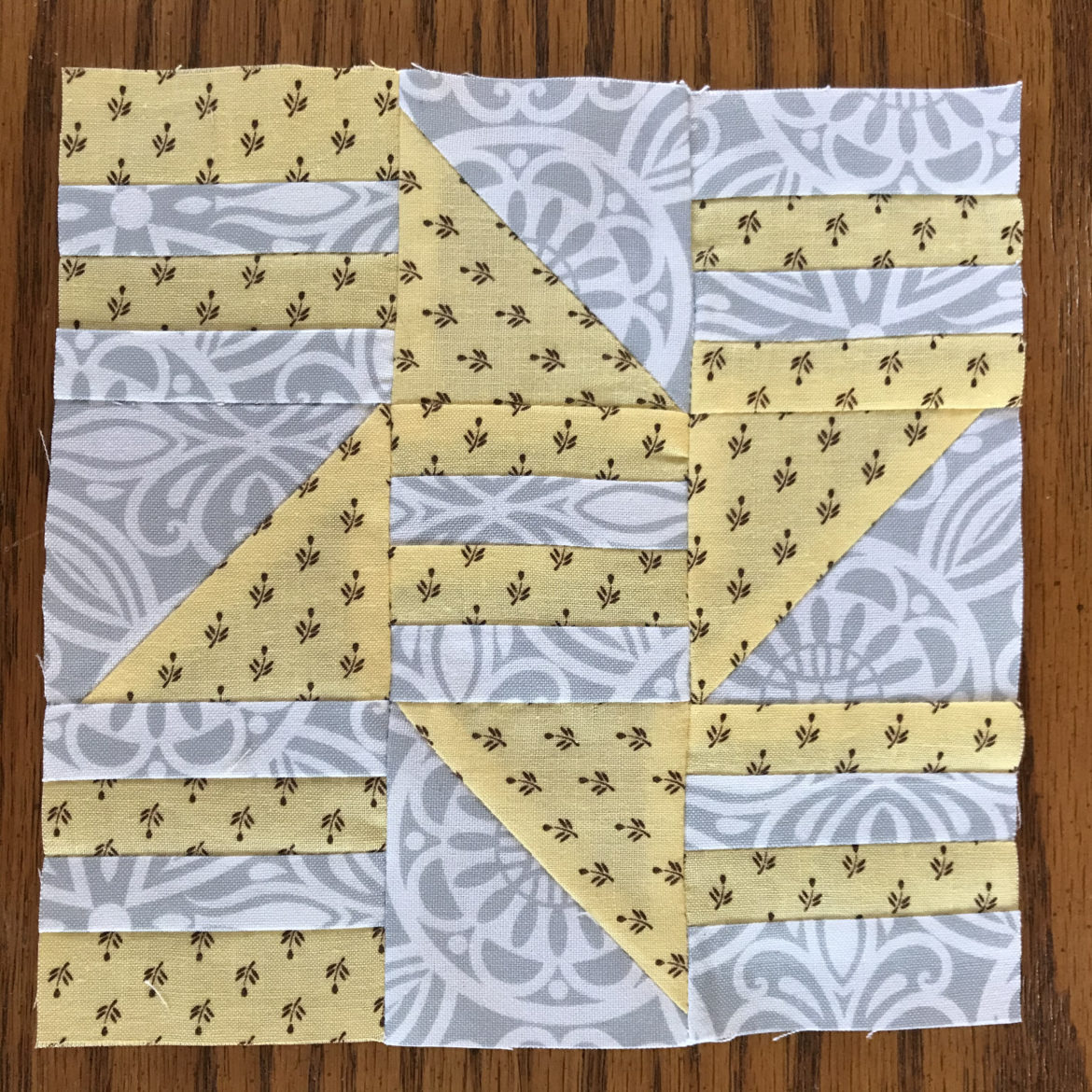 September Block for the Color Challenge
We are in the home stretch on the 2021 Patterns by Jen quilt along. The September block for the color challenge was a fun one to make and a little different. Inspired by the pineapple, the color prompt was yellow. Since it's almost autumn now, I went with a softer yellow that had brown highlights.
Jen's block is a unique take on the traditional friendship star. It adds stripes in place of the squares. The result is a block full of interest and added movement. This year Jen has the option of making a 6 1/2″ or 12 1/2″ version of the block. I went with the smaller choice because I felt like making a mini.
Have you been quilting along with us this year? There are some awesome sponsors and prizes and you can still join in the fun.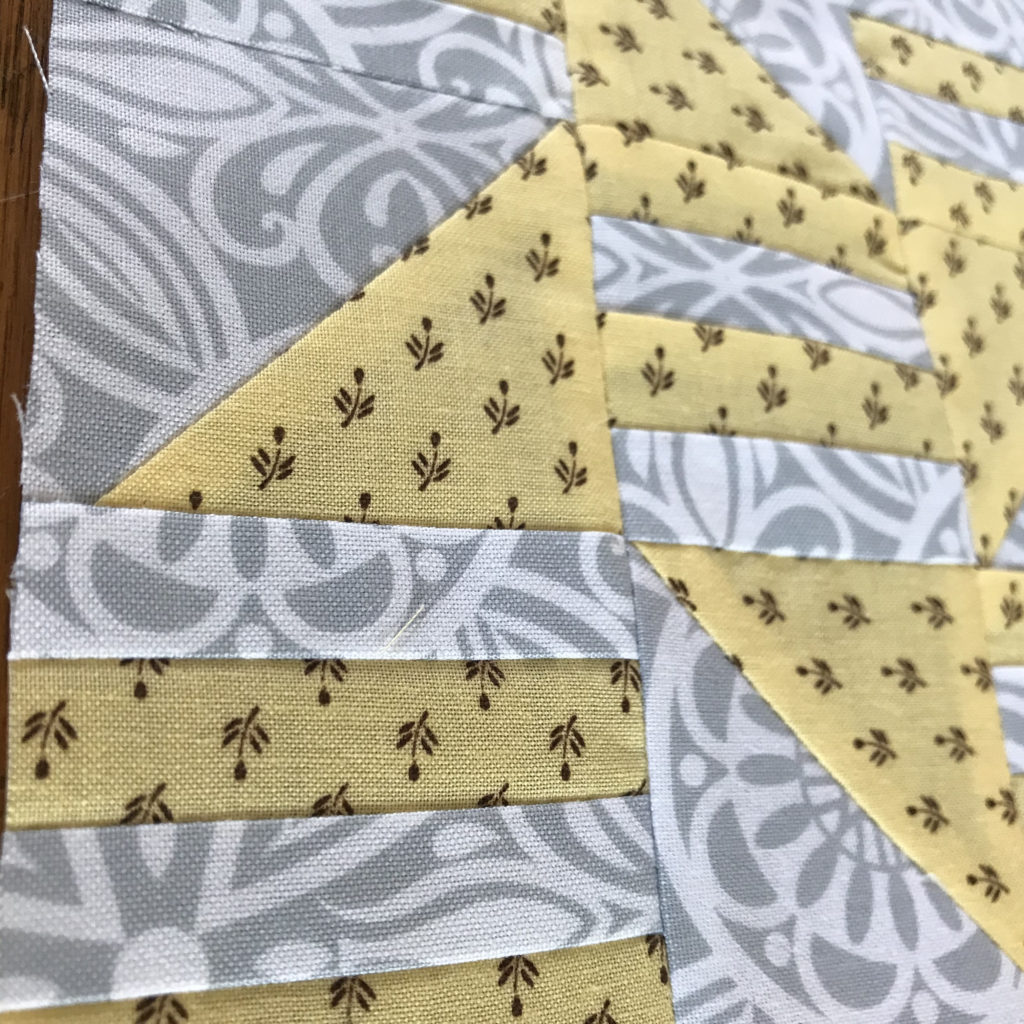 The Other Blocks
We have done some beautiful blocks in this year's challenge and there are some lovely ones to come. Make sure to check back each month to see the progress. Definitely stop by in November, because I will be one of the featured bloggers. The color prompt will be blue which is my favorite color.
If you want to see what we have in addition to the September block for the color challenge, you can find them all here.
March – I was one of the featured bloggers for this month
Happy Quilting!