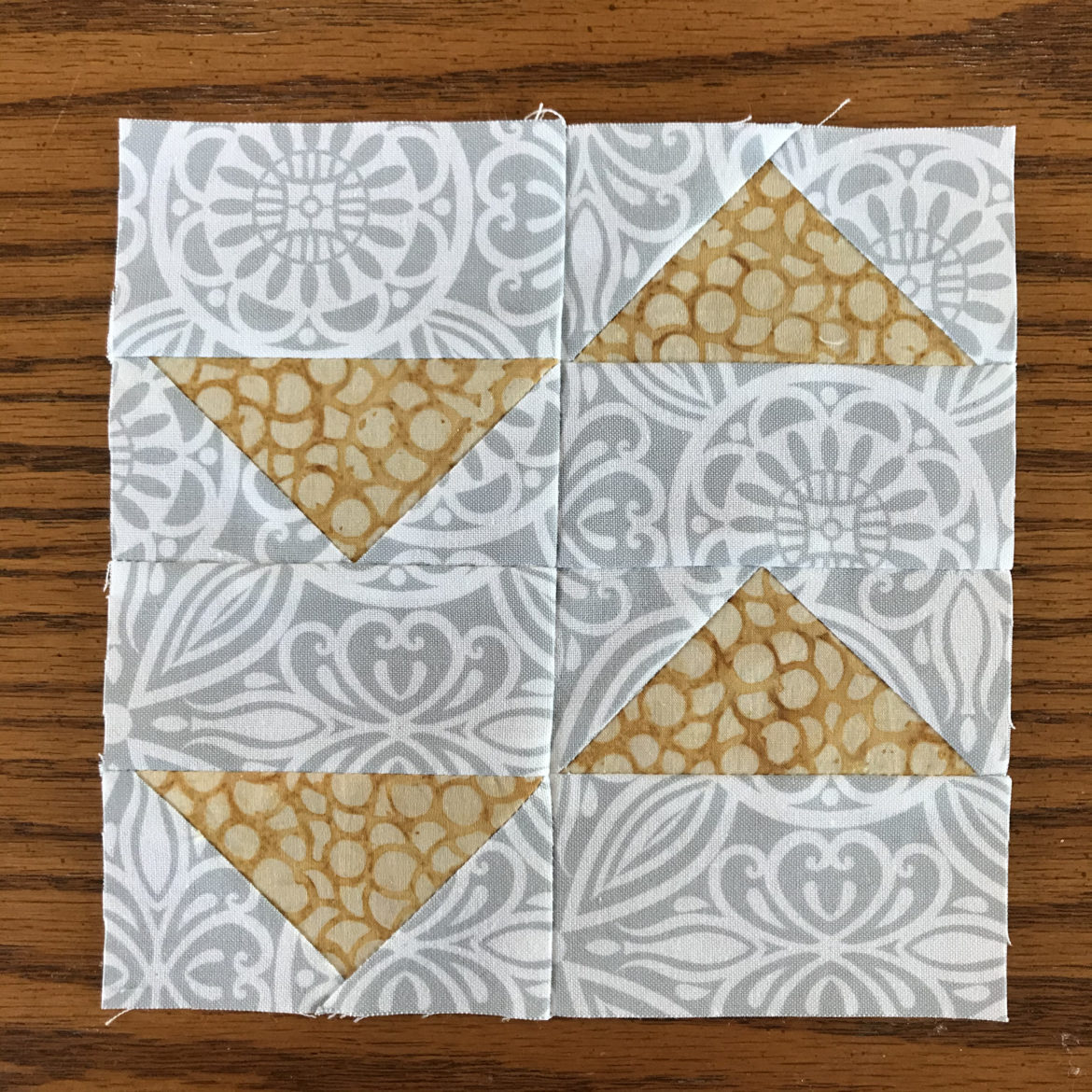 August Block for the Color Challenge
Summer is in full swing and in my area it is really warm. That means that it is a great time to stay inside with the air conditioning and do some sewing. I am rolling right along with the next design in the Patterns by Jen 2021 Monthly Color Challenge. I did my August block for the color challenge in the white/gray background and a light brown fabric.
When I was originally choosing a background for this quilt along I was not sure how this month would look. Grey and brown is not a color combination I usually choose, but guess what??? I love the way it turned out. One of the things I really like about quilt alongs is that I tend to push myself to use fabrics and color combos that I normally would not use.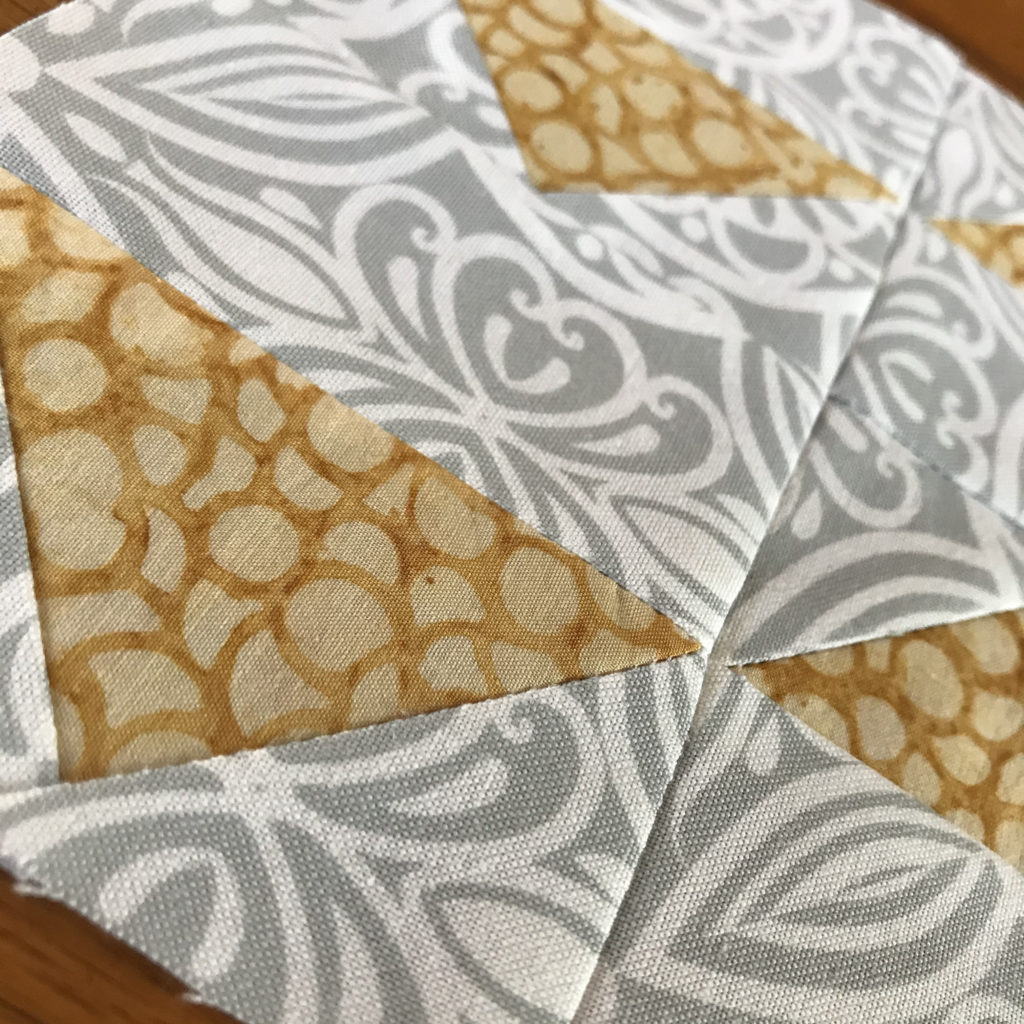 The August Block for the Color Challenge
I like the look of this block. It is quite modern with a fair amount of negative space combined with some flying geese. My block is the 6 1/2″ version and I was glad I went with that size this year. Sometimes it is fun to make a mini, and these blocks are coming together nicely.
Check out Jen's blog (link at the beginning of the post) to get all of the details on this fun challenge. There are sponsors and prizes so you definitely want to see what it is all about.
You may also want to check out the other blocks we have made so far. Which one is your favorite?
March – I was one of the featured bloggers for this month
And make sure to look out for my future posts because Jen has included some lovely blocks in this year's challenge and I can't wait to show them all to you.
Happy Quilting!