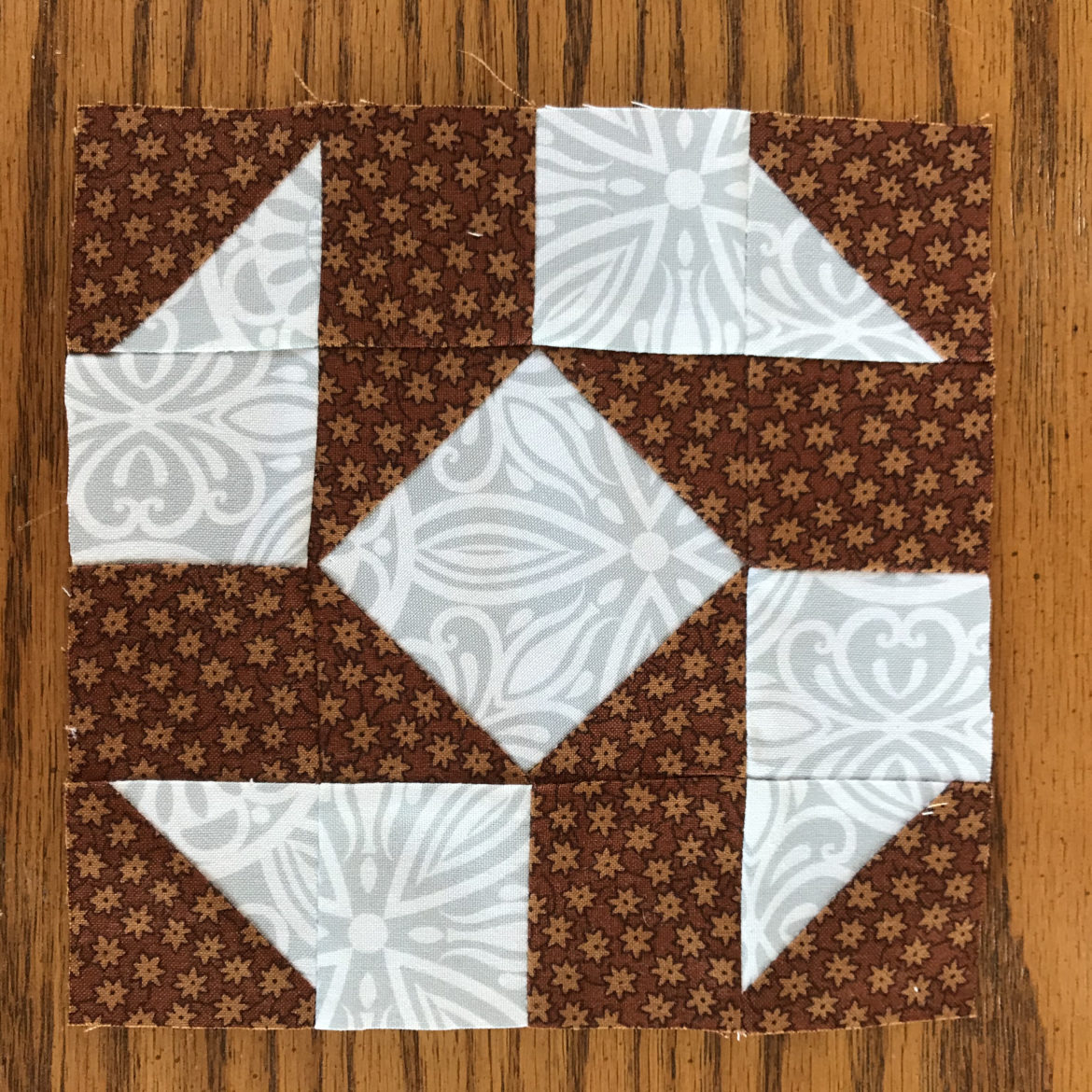 May Block for the Color Challenge
This month on the Patterns by Jen quilt along is all about brown. I'll be honest, brown is not a color I use a lot in my quilting, but I do from time to time. Luckily I have a fair amount of the color in my stash so I had plenty to choose from when making my May block for the color challenge.
I like this months' block pattern because it has loads of movement in it. Despite the fact that it looks tricky to piece, it really isn't. Those are some of my favorite kinds of blocks.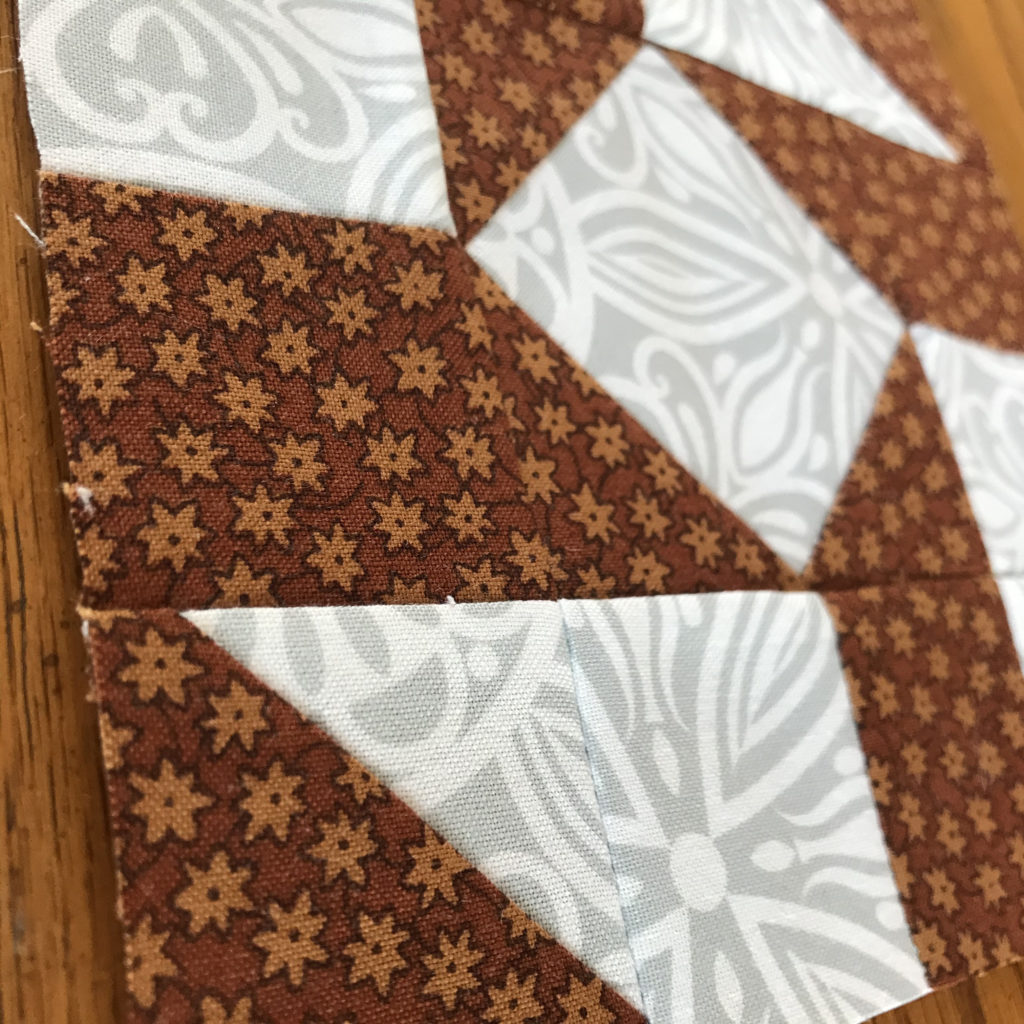 As with the other months, I have been making the 6″ version of the block and using the same white/light gray background fabric for each block. I wasn't sure that the brown/grey combo would work, but it really does. That is one of my favorite things about the Patterns by Jen monthly color challenge. It takes me out of my comfort zone and pushes me to use colors I don't normally use.
About the Challenge
If you like my May block for the color challenge, and are thinking about joining in, head over to the Patterns by Jen website to get all of the information about the quilt along. It is loads of fun and there are prizes! Here are the blocks I've made so far.
Happy Quilting!