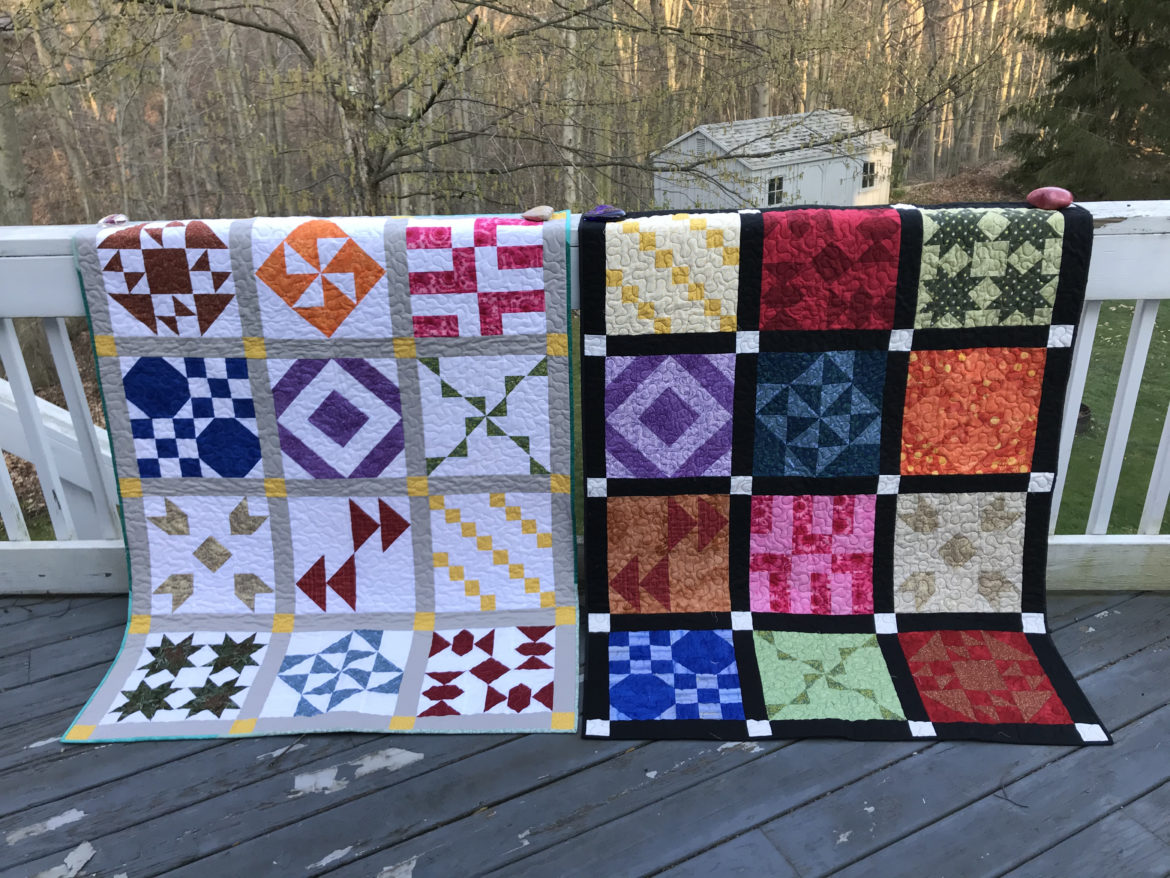 Color Challenge Quilt Finishes
For the past two years I have been participating in the Patterns by Jen monthly color challenge. In fact, I am participating this year too. I post my blocks each month and, for a few months of each year, I am lucky enough to be one of Jen's featured bloggers. It is so much fun when I can finally show off the final product. The 2020 quilt was a lovely sampler and I made two versions of the design. So without further ado, here are my color challenge quilt finishes.
If you have been following along on my blog, you know that I like to use fabric that I have on hand for my blocks. This pattern was ideal for using up some of my stash. For 2020 I made one with a white background and the color of the month, the other with a lighter and a darker version of the color. What fun! I can't decide which version I like best.
The one with the white background really shows of the pattern. I'll be honest though, that white background can show off any stitching flaws there are. That's okay…it just gives me more incentive to sew those seams correctly.
My Two Color Challenge Quilt Finishes
I did not position my blocks in the same order in both versions. I let them "speak" to me when I was laying them out on the floor. With the all color version I went with black sashing and white corner squares. For the blocks with the white background, I went with a grey sashing and yellow corner squares. I wanted to keep the whole look of the quilt on the lighter color side.
Both turned out nicely and are a perfect lap size!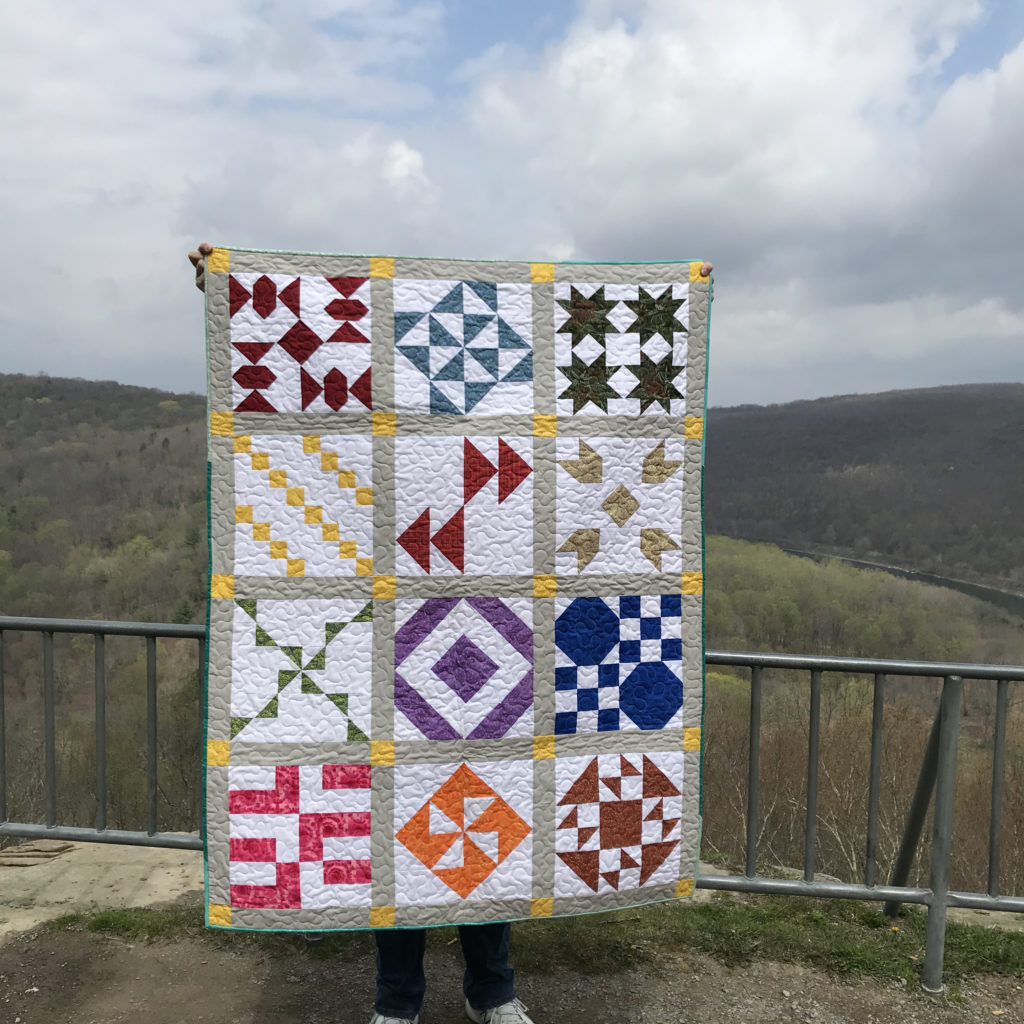 This year (2021) I am participating again and I am doing a much smaller version. My blocks are measuring 6 1/2″ instead of 12 1/2″. I'll let you in on a little secret….because I am one of the bloggers (March and November), I get the patterns ahead of time and I am already done. Sorry but you will have to wait on the pictures.
If you like quilt alongs, the Patterns by Jen monthly color challenge is a good one that you will want to check out. There are even some quarterly prizes that are up for grabs.
Here's another look at both of them side by side.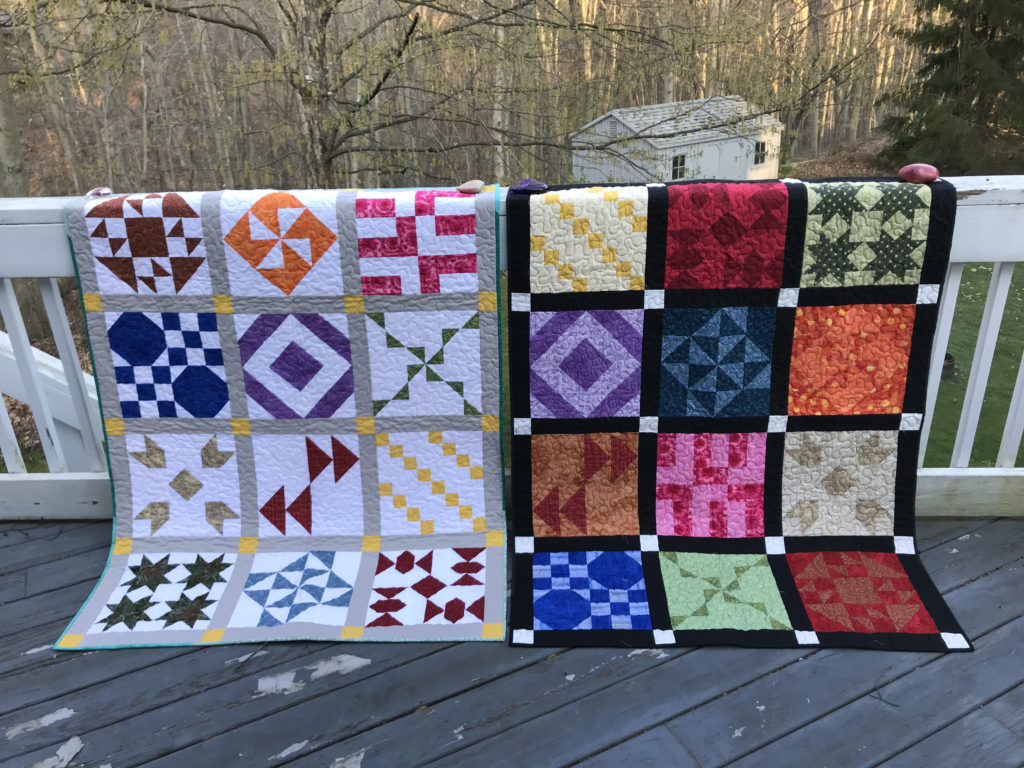 Here's a look at my quilt from the 2019 event. I can't remember now, but it looks like my sashing was a bit wider last time.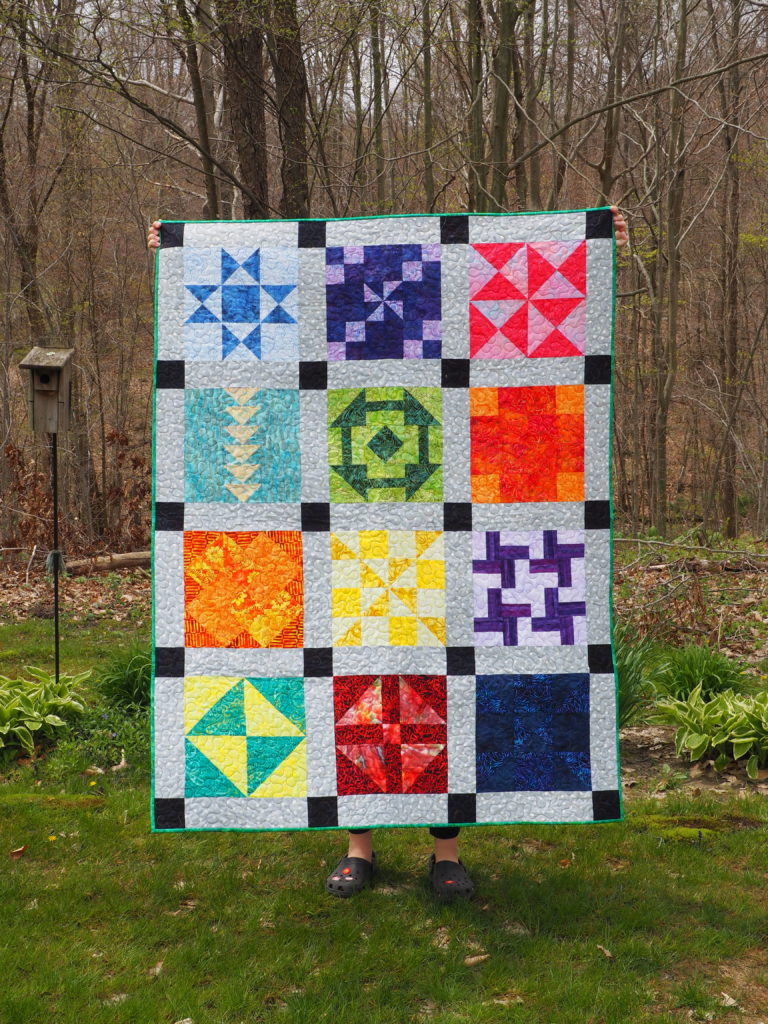 So many fun new blocks. Which one is your favorite?
Happy Quilting!