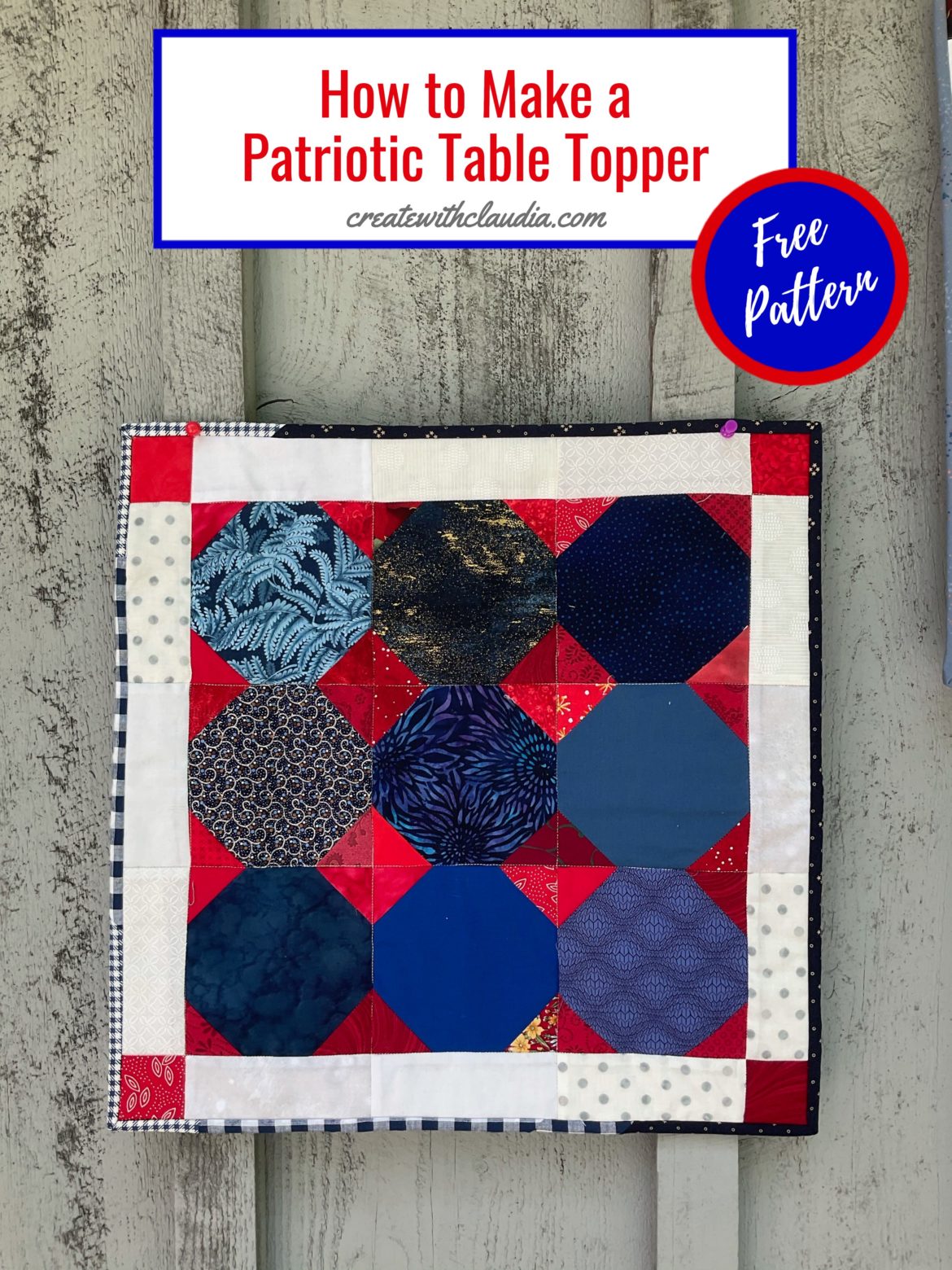 Patriotic Snowball Table Topper Pattern
I don't know about you, but I am really enjoying making my new YouTube series "Working Our Scraps Off." It is fun bringing you a new scrap fabric project each month. This month is no exception, and with summer right around the corner it is time to dig through our red, white, and blue scraps. Use them to make this patriotic snowball table topper pattern. It's an easy design that can be made in an afternoon.
Measuring about 17″ square when finished, this project is perfect for a dining room or side table. It would also look terrific hung on the wall. And, of course, it's super scrappy. If you follow my blog or subscribe to my videos, you know I LOVE scrap fabric projects. The scrappier the better is my motto.
So grab a cup of coffee and your scrap bins, and join me as we make this fun and easy patriotic snowball table topper. There are two options to quilt along with me: 1) Watch my video (link below) and 2) Download the pattern (link below).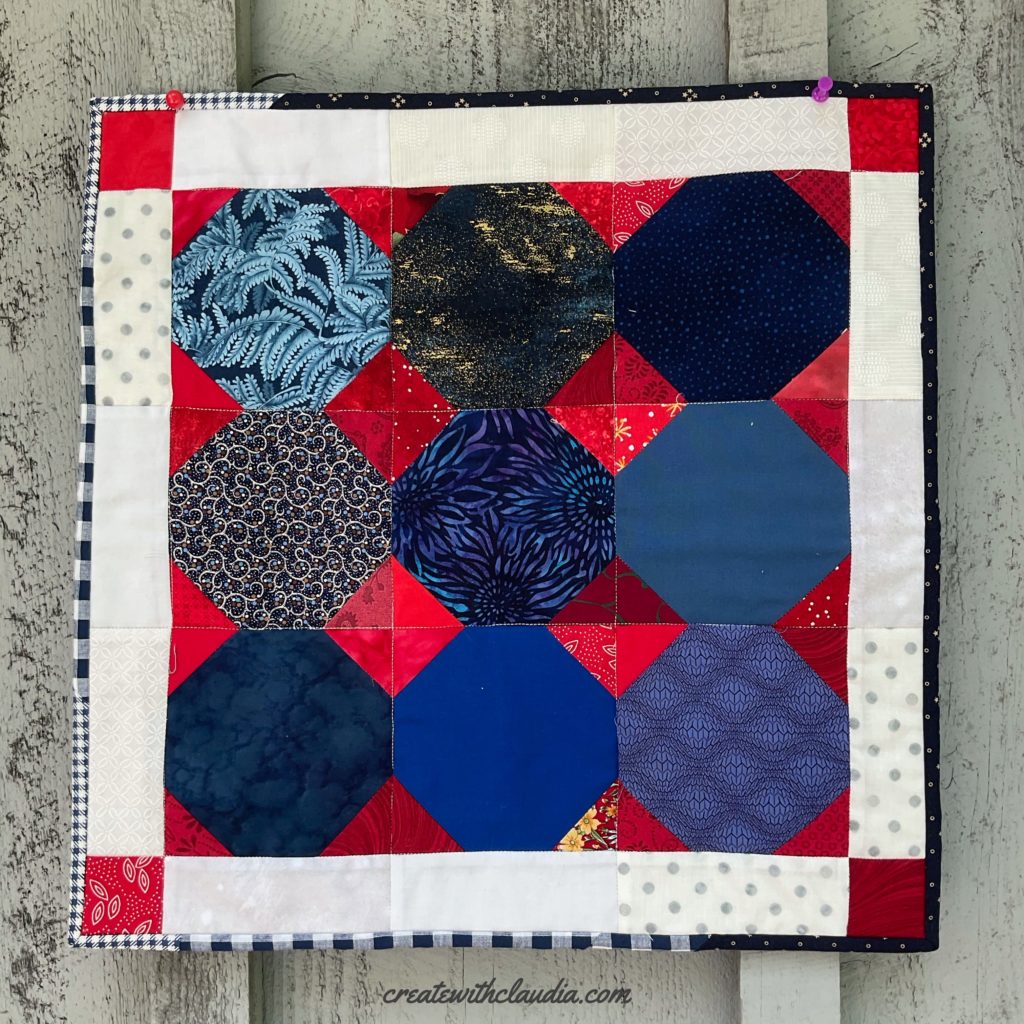 Pattern Specifications
You don't need a lot of fabric for this pattern and I'll let you in on a little secret. If you have some leftover 5″ charm squares in blue (or whatever color you plan on using for the snowball blocks) you are set.
To make this you will need various scraps in red, white, and blue. The largest pieces needed for the top will be five inches square. For the backing a 19″ to 20″ square is needed. The same size is used for the batting. To finish it off you will need strips for binding.
That's it! My video tutorial and pattern demonstrate the entire process.
The Beauty of Scrap Fabric Projects
I have been asked why I do so many scrap fabric projects and there are many reasons. For one thing, I don't like throwing out fabric. It's a lot cheaper than buying new yardage every time I want to make something.
Another reason is the artistic side. I find that scrap fabric projects are quite liberating. I use color and pattern combinations that I normally wouldn't. An added bonus is that no two projects are alike. Just look at the two versions of this topper.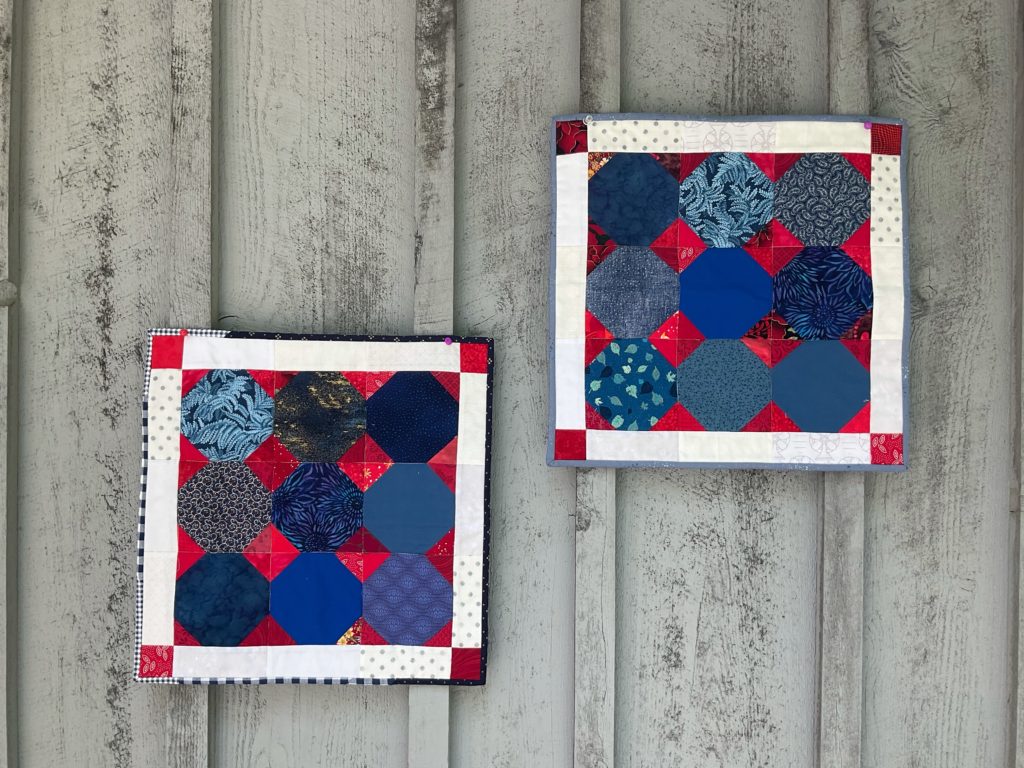 Products You Can Use For This Project
As an Amazon Associate I earn from Qualifying Purchases.
Check Out All of The Projects On "Working Our Scraps Off"
One thing to keep in mind on any of these projects is that it is really easy to change up the colors. For example, if you don't want to use patriotic colors, try another combination. Maybe reds, green, and whites for the holidays.
A Bit About The Working Our Scraps Off Series
This is a monthly series where I bring people a free scrap fabric project. The items will vary from month to month and will be posted to my YouTube channel , usually on the fourth Friday of the month. That could change from time to time depending on holidays and other things that may come up during a specific month. Make sure to subscribe to my channel so you don't miss an episode.
I also have this facebook group called Working Our Scraps Off. My hope is that people will join and post pictures of their versions of these fun and scrappy projects.
I'd love it if you'd post pictures of the projects you make on social media. Just use the hashtag #workingourscrapsoff and that way everyone can see your beautiful work!
I hope you will join us for some fabric fun!
Happy Quilting!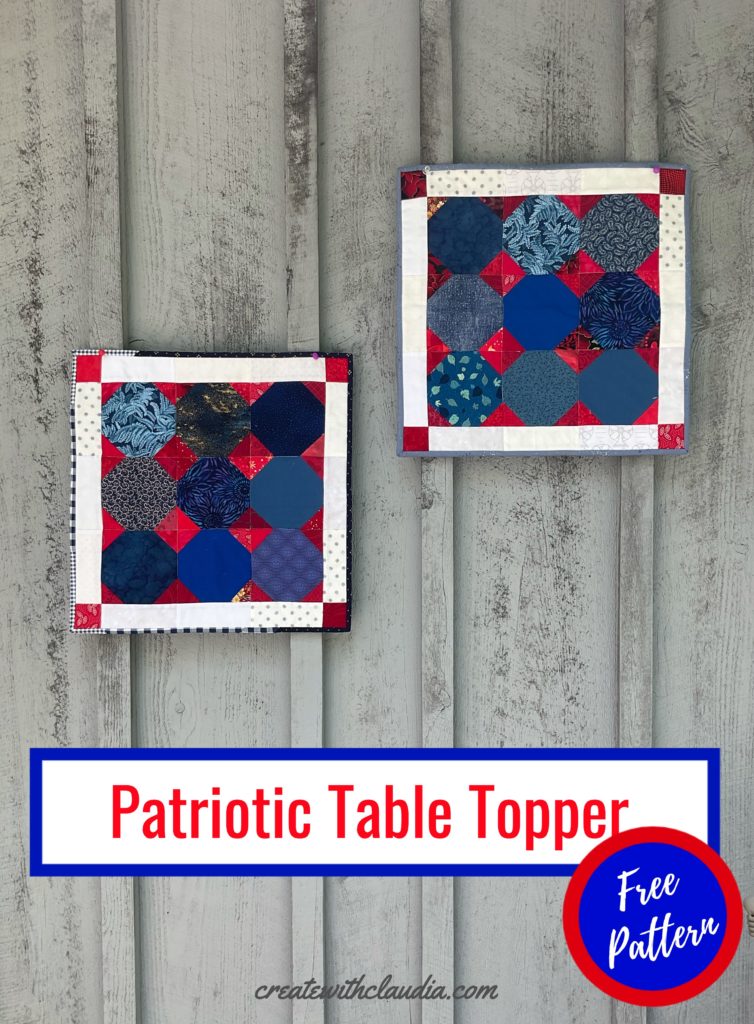 Are You All About the Red, White & Blue?
You may want to check out my other patriotic designs.
From left to right clockwise: