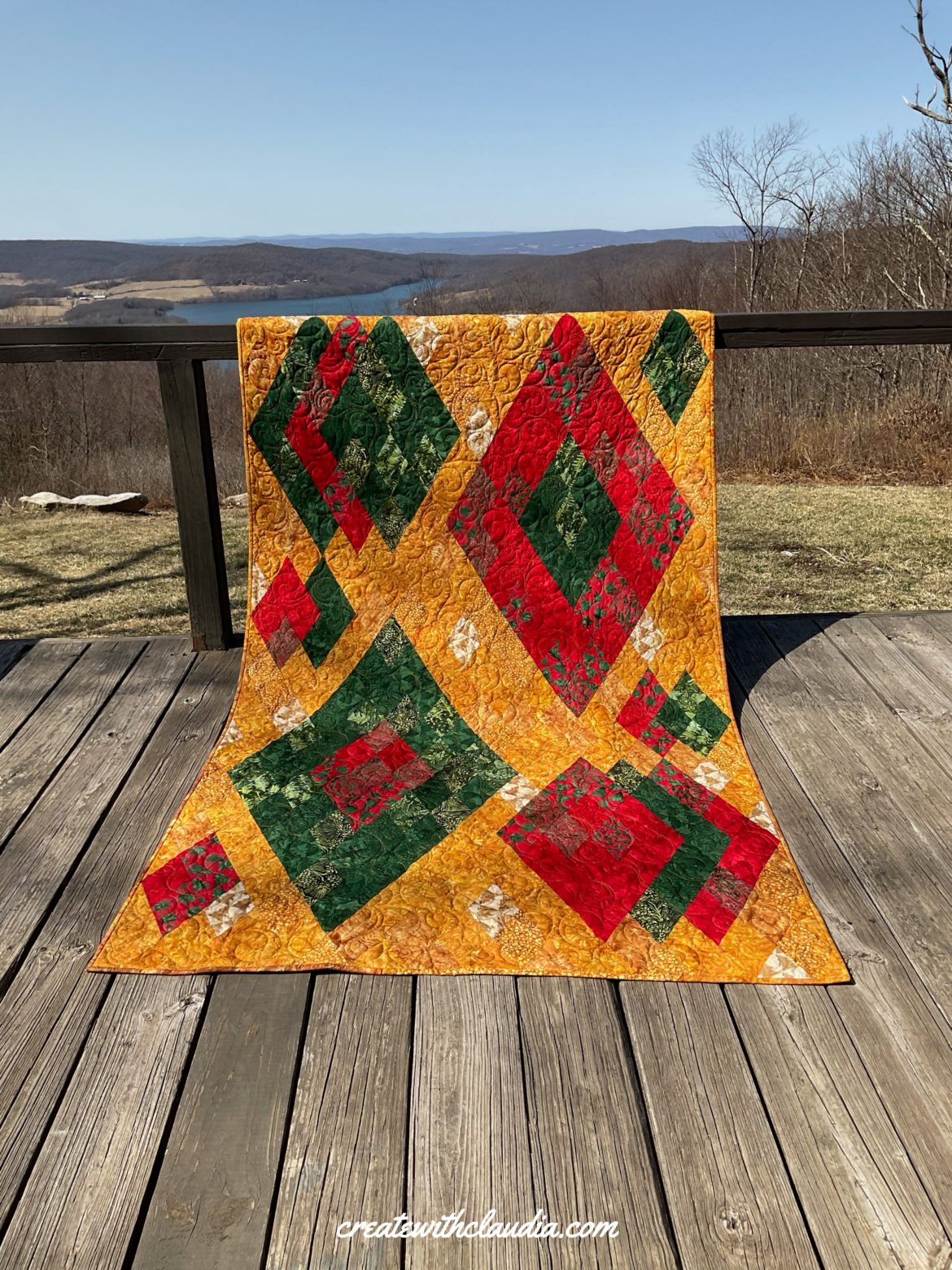 Holiday Diamonds Island Batik Quilt
It is time for my second blog hop as an Island Batik Ambassador and this month it's all about modern quilting. If you watched my unboxing video back in January, you might remember that there was a wrapped bundle that was marked as a surprise. Well the month of May is when I get to show off the fabric that was in that package. I was so pleased to get the beautiful Holly Holiday fabric line designed by Kathy Engle. It is ideal for all sorts of projects. For my Holiday Diamonds Island Batik quilt I went big and bold.
This fabric line was perfect for me as I don't have a lot of holiday fabrics. Along with a festive quilt, I have been wanting to make our family a set of Christmas placemats. Problem solved! I came up with a bold graphic quilt design and a bonus free placemat pattern. Find out all of the info on the placemats later on in this article.

Disclosure: The products in this post were generously provided by Island Batik, Accuquilt, Aurifil, Schmetz Needles, and Hobbs Batting.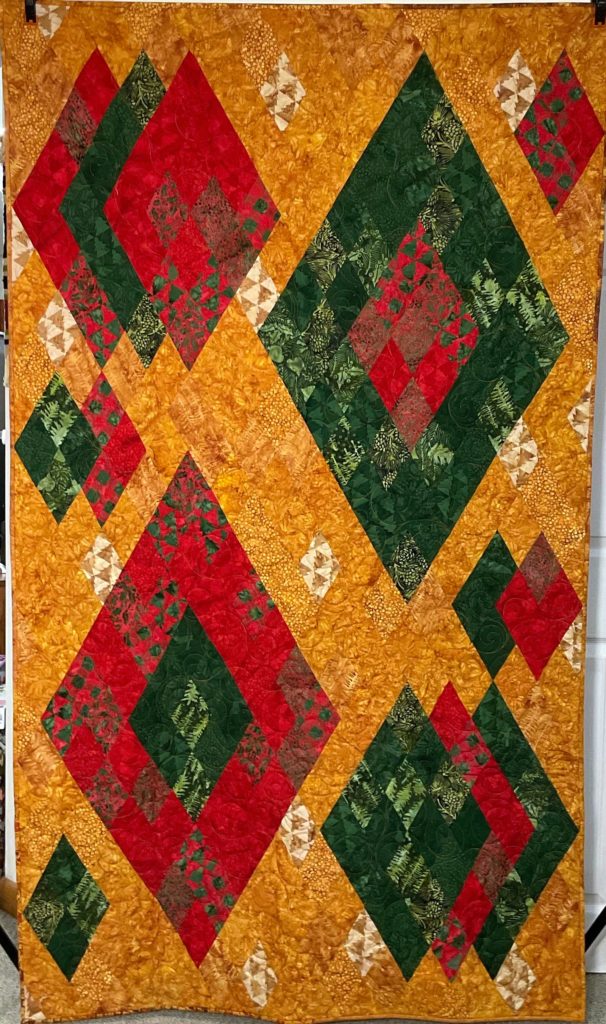 The Theme
This month the ambassadors were asked to make it modern and, while I love modern quilts, I don't consider myself a modern quilter per se. I do use modern elements in some of my designs. Maybe I'm a traditional quilter with a touch of modern in me. I think I'll just skip the labels and say that I am a quilter.
I played with a lot of designs, but kept going back to diamonds. In particular, I liked how graphic they were and how they showed off these gorgeous fabrics.
The Fabric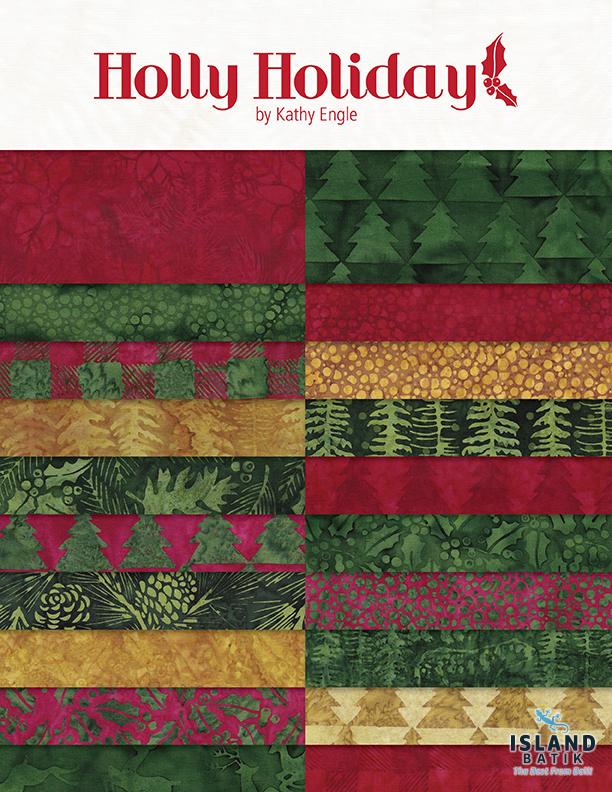 These are the beautiful fabrics I received. The line is called Holly Holiday and it was designed by Kathy Engle. Look for the fabrics in quilt shops in May of 2021.
I was lucky enough to get a half yard of each of them! Every one of them has such a rich and saturated tone. To coordinate with them, I received 2 yards each of Berries-Candy and Holly Leaves-Sahara. Both are from the Holly Holiday line as well.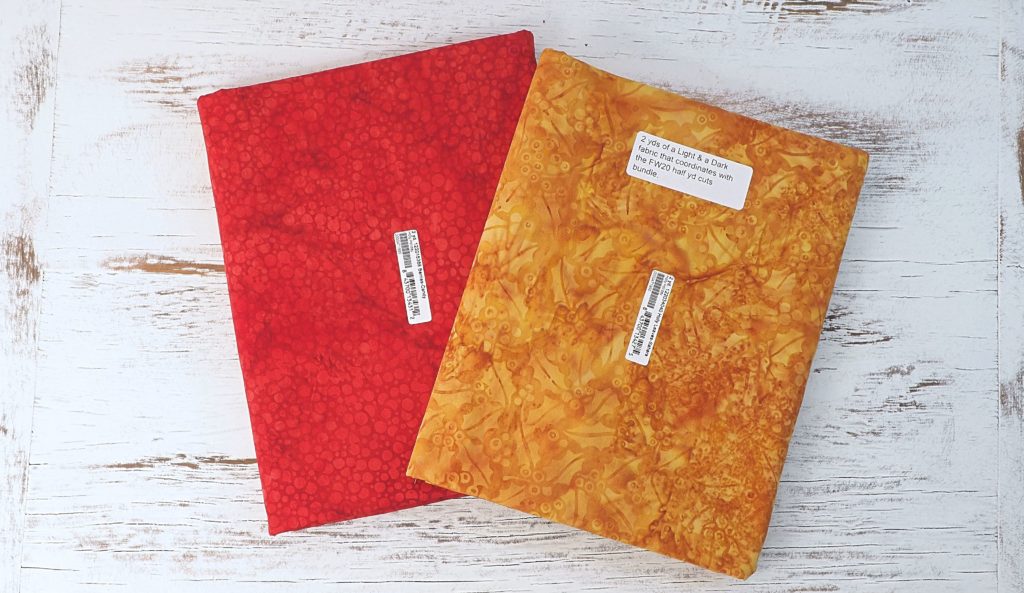 As soon as I saw that gold color I knew that no matter what my design was going to be, that gold was going to be the background. It glows and there are other fabrics in the line that are gold too. In fact, I used up pretty much every piece I had to make this quilt.
How I Made the Holiday Diamonds Island Batik Quilt
One of the things I got in my ambassador box was an AccuQuiltGo! cutting system. What a time saver! I knew that I did not want to cut out all of those diamond shapes (365 in total) by hand so I bought the 4″ diamond die and started cutting away. It made incredibly easy work of the entire process, and each one was precisely cut!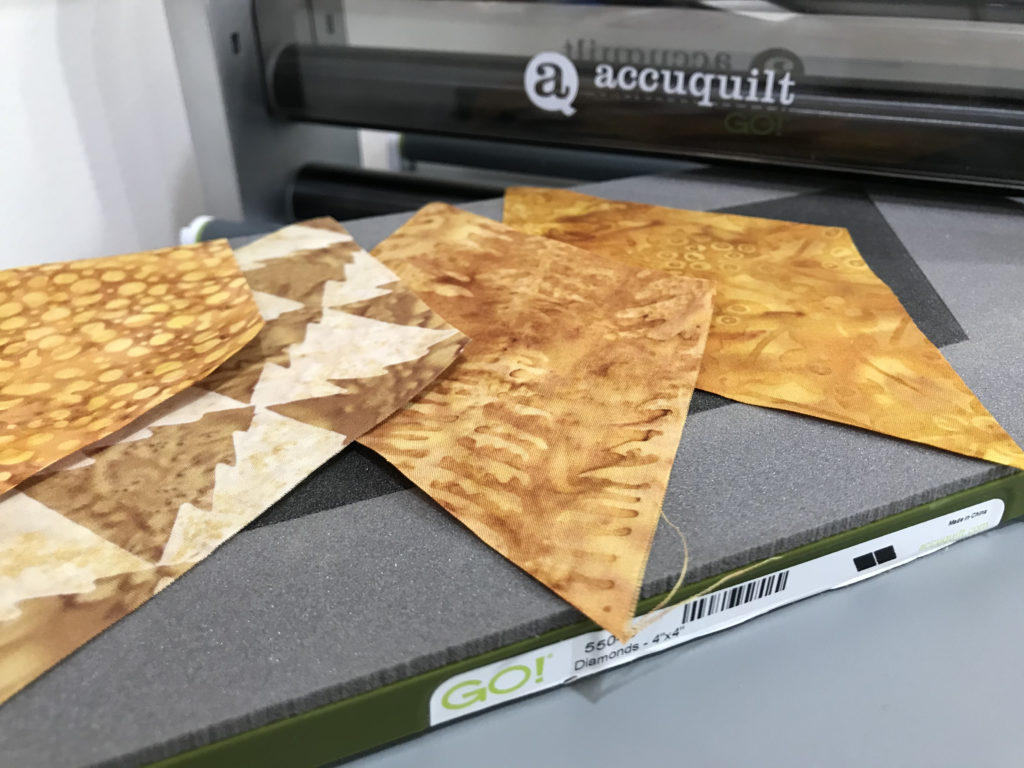 Because it was a long quilt (about 46″ x 80″), it was a little awkward to piece, but with a little organization, it came together easily. The only pattern I followed was the layout. I just randomly pulled fabric from the appropriate color group to make the top. As a result, the quilt has a scrappy look with plenty of sparkle. To piece it I used Auriful thread #2975 (Brass), which was the perfect gold color.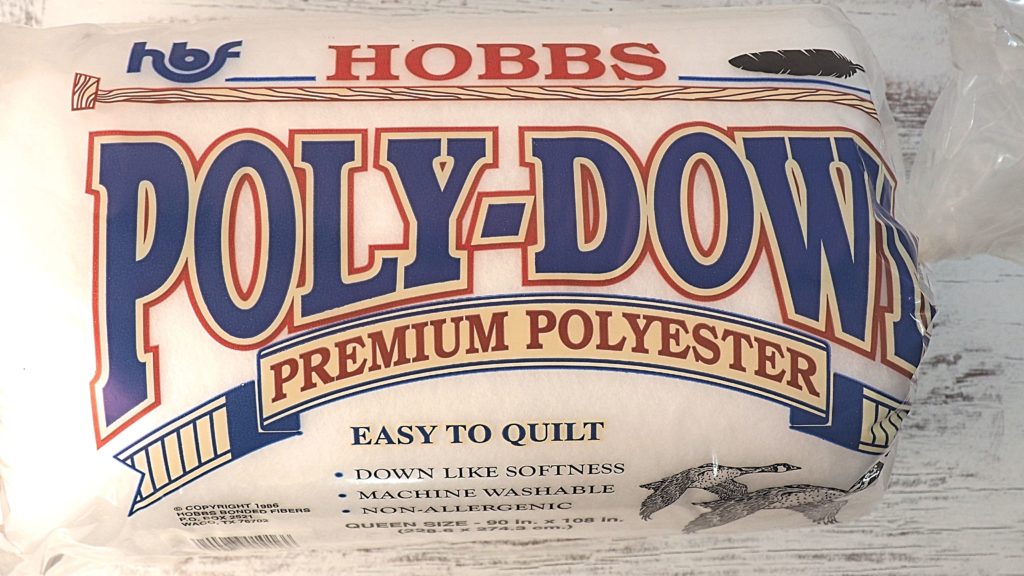 For the batting I used Hobbs Poly-Down. Because it is so lightweight, it gave the quilt a nice drape. It's a very lightweight batting and the quilt has that same feel. In my machine I used Schmetz needles.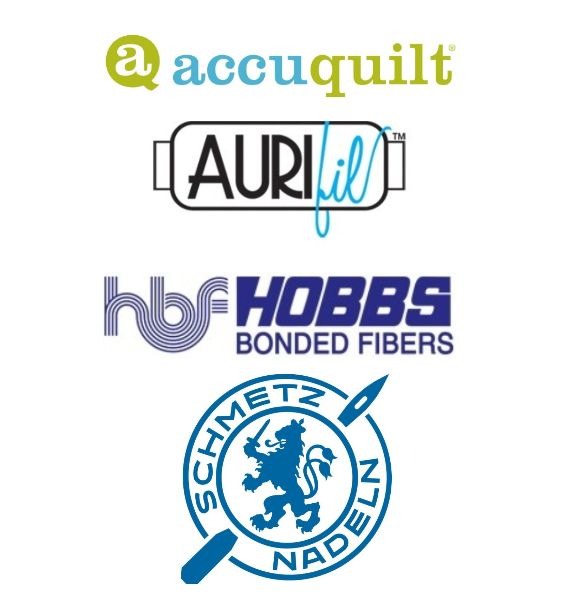 The Quilting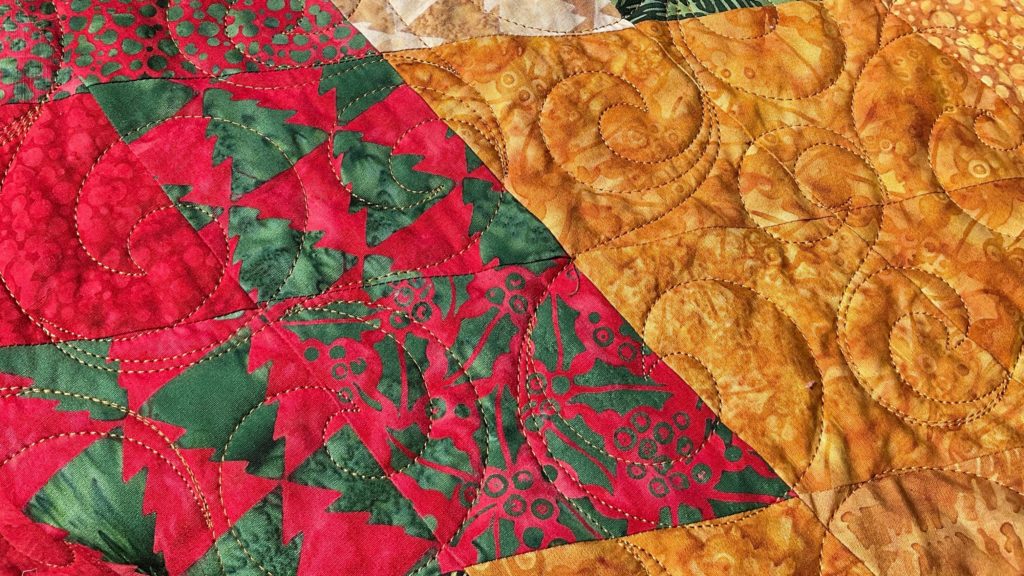 To finish the quilt, I sent it off to my longarmer, Adria Good Longarm Quilting, of Quilting Coach Chick. Machine quilting is not my strong suit, so when I make larger quilts, they go to her and she does lovely work.
The Placemats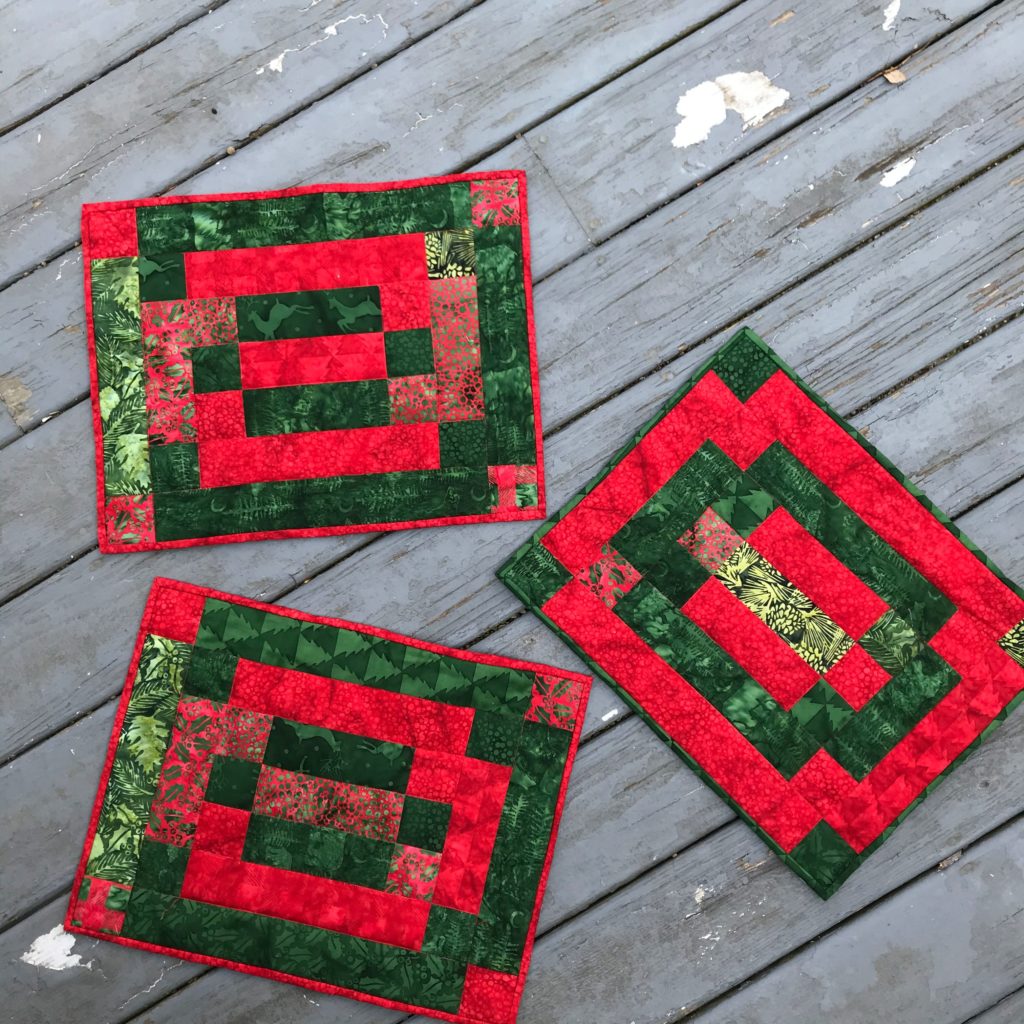 While I don't have a pattern for the large quilt, I do have one for these fun and graphic placemats. These are so easy and quick to make and will look good on any holiday table. My free pattern and tutorial can be found here.
Check Out All of The Other New Fabric Lines
In addition to my quilt, don't miss out on all of the other Island Batik Ambassadors and the new fabrics lines they are highlighting with their quilts. You can find them here.