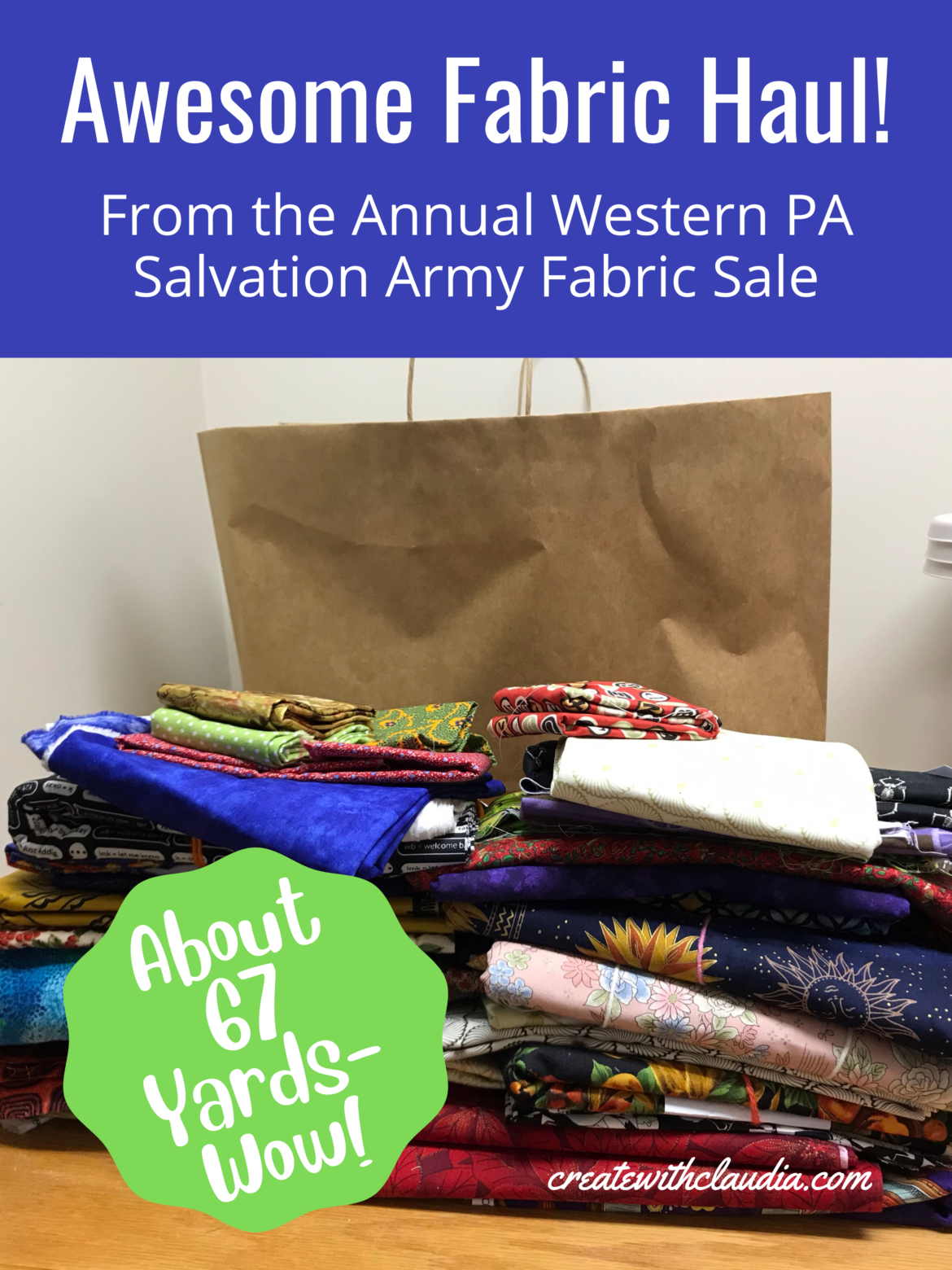 Fabric Haul from the Western PA Salvation Army Annual Fabric Sale
I had a great time fabric shopping over the weekend and I don't normally blog about my weekends but this was different. It was an unexpected shopping trip, but I saw a flyer for a fabric sale and decided to check it out. Boy was it awesome and I have to admit that I went a little crazy! You will definitely want to check out my fabric haul from the Western PA Salvation Army annual fabric sale. My head is still spinning from it.
This event has been going on for about 30 years, but it was the first time I have ever been. I got up nice and early, drove about an hour to get there and got in line. Figuring I would be there plenty early, I was surprised (but I should not have been) to see all of the people ahead of me.
Doors opened and in we all went. There was a huge open room with table after table of all sorts of fabrics. Whatever you sew, from quilts to leather jackets, there was something for everyone. There were bolts of fabric and even small scraps. I headed to the quilter fabric table and started digging. Wow is all I can say. And the prices were unbelievable.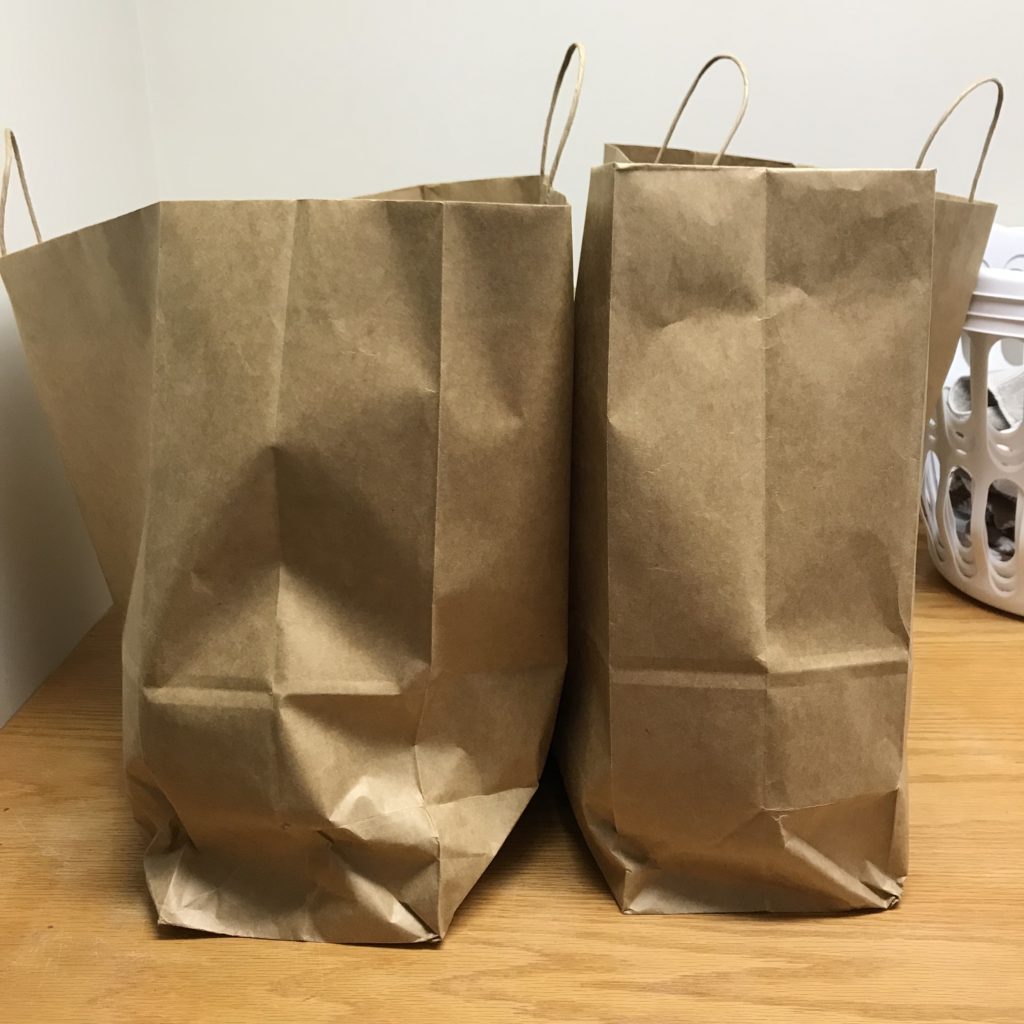 What did I come up with? Two big shopping bags filled up with about 67 yards of fabric, that's what!
My Fabric Haul from the Western PA Salvation Army Annual Fabric Haul
You will want to watch my video to see all of the beautiful fabric I picked up on my visit.
I will definitely be hitting this sale again. My only problem with it was then I had to wash all of that fabric once I got home! However, that is an issue I had no problem living with. Now I just need to get to work and start sewing. Hmmm….what should I make first?
Happy Quilting!