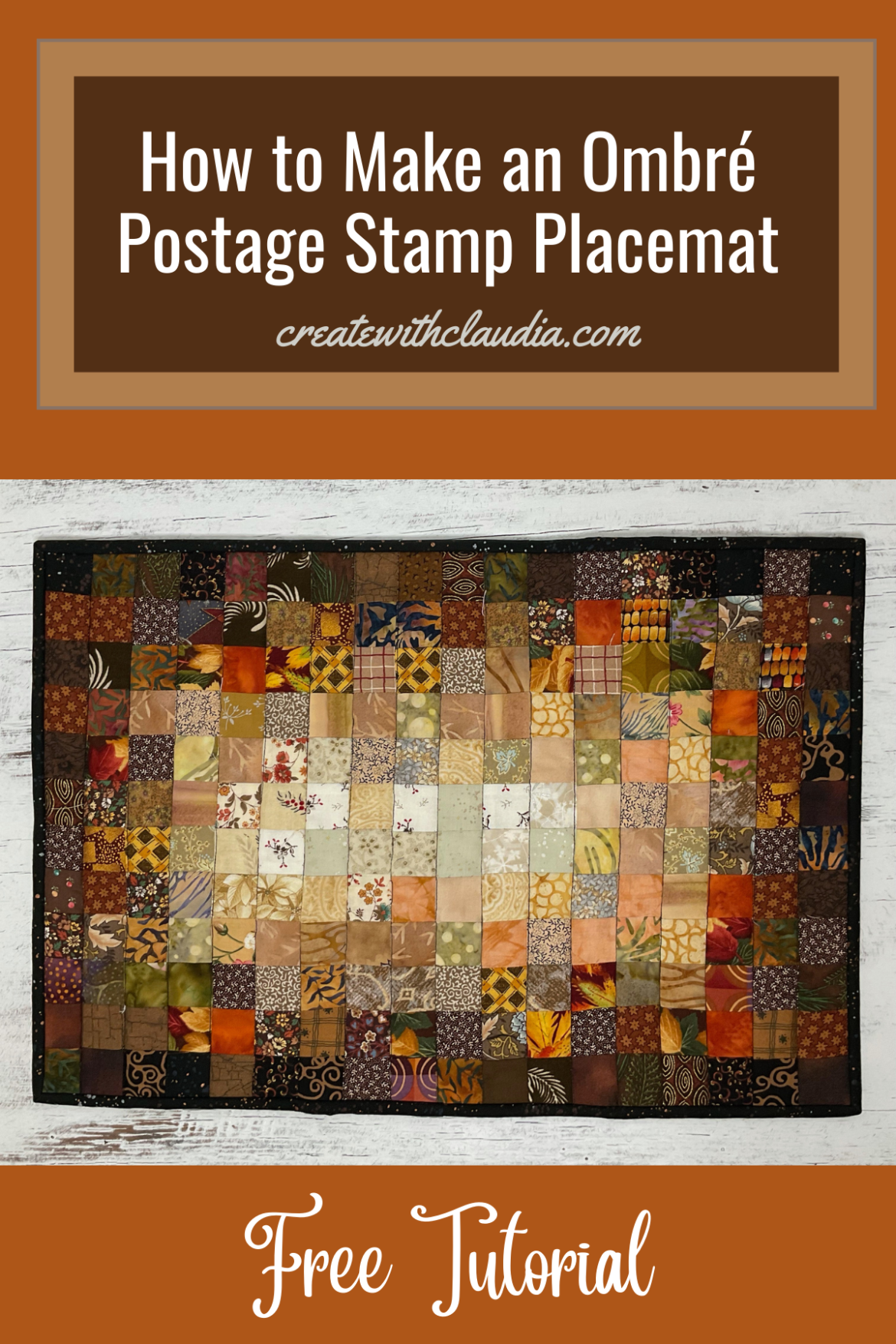 How to Make an Ombré Postage Stamp Quilted Placemat
It is hard for me to believe that I am already posting episode number 7 of my YouTube series "Working Our Scraps Off". Time has gone by so quickly! I designed this video series to help me, and others, get a handle on our scraps. I don't know about everyone else, but my scrap bins keep getting fuller and fuller. This month is all about those small scraps that I can never bear to throw out. We are learning how to make an ombré postage stamp quilted placemat.
Part of my attraction to scrap projects is playing with all of the different colors and patterns. This is a perfect project for this. Fair warning…one placemat has 216 squares of fabric cut 1 1/2″ square. That means that there is a lot of cutting and sewing. However, I think the results are worth it.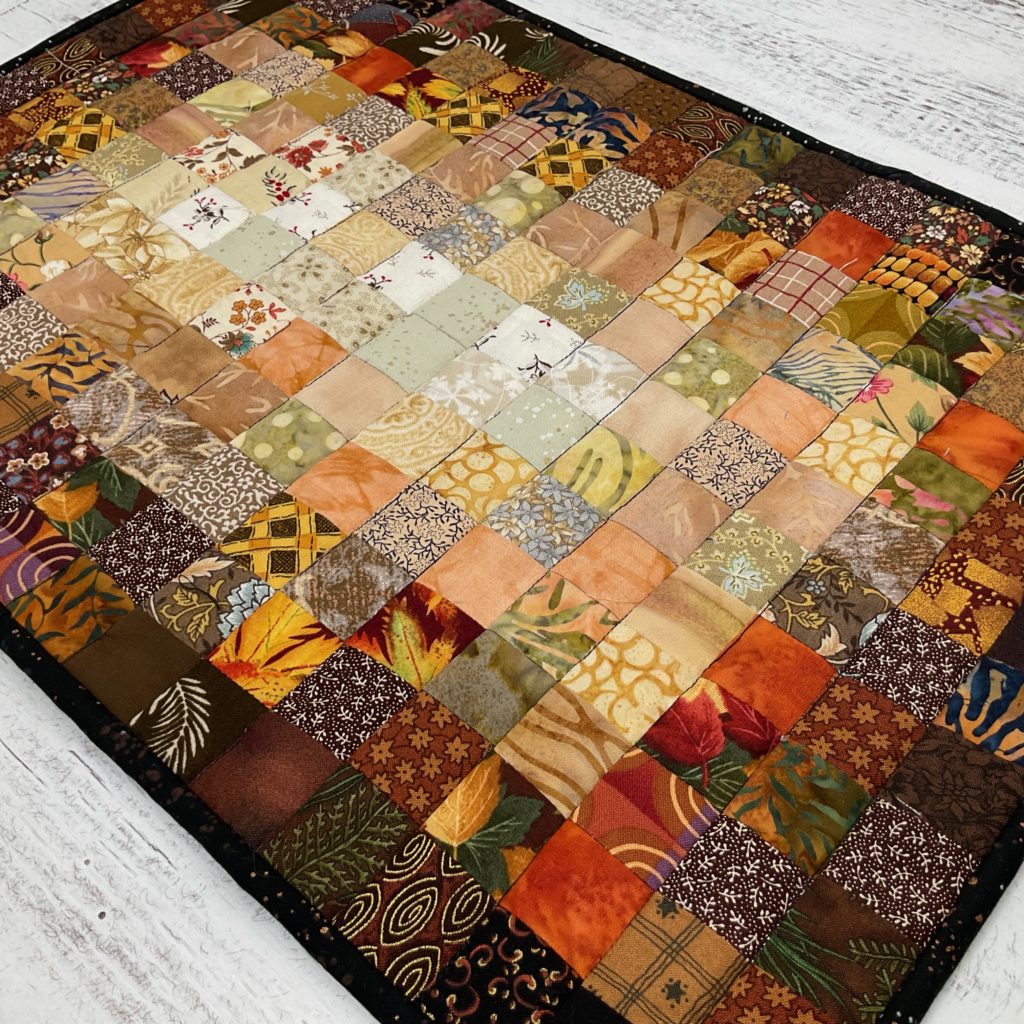 One finished placemat measures about 12″ x 18″. If you only wanted to make one, it would make a lovely wall hanging too.
Despite all of the stitching, it is an easy design to sew together. Just decide on what color you want to use and start pulling out all of those scraps. You'll need a wide range of lights, mediums, and darks. Here's the full tutorial.
How To Make An Ombré Postage Stamp Quilted Placemat
Supplies Needed to Make the Placemat
Rotary Cutting Mat
Quilter's Ruler
Fabric Scraps
Backing Fabric and Batting
Standard Sewing Supplies
Items that May Help You With This Project
As an Amazon Associate I Earn From Qualifying Purchases
About The Working Our Scraps Off YouTube Series
I'm having so much fun with this new video series that I started a facebook group for people who want to join me. It's a place where people who want to find out ways to use those left over fabric scraps can come together and share their versions of the projects I demonstrate. I hope you'll join us.
Remember, when posting pics of your work, make sure to use the hashtag #workingourscrapsoff so everyone can see your beautiful and scrappy creations.
Happy Quilting!