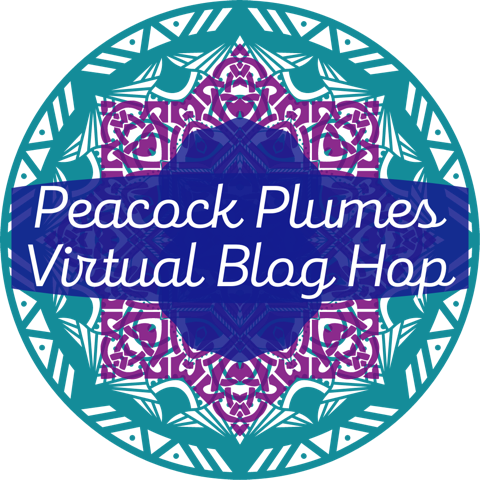 It's a Peacock Plumes Virtual Blog Hop!
When the opportunity to join in a fun quilting event comes up, I jump at the chance. When this one from Tammy Silvers of Tamarinis came up for her new fabric line Peacock Plumes, I knew right away that I was up for the challenge. This year I am an Island Batik Ambassador and for my September challenge I just happened to chose fabrics from this line. Perfect! So hold on to your hats because it's a Peacock Plumes Virtual Blog Hop!
Introducing Spinning Drones
Playing around with shapes and colors, I was instantly reminded of drones in the sky when I came up with this design. To me, the quilt has a real electric look to it.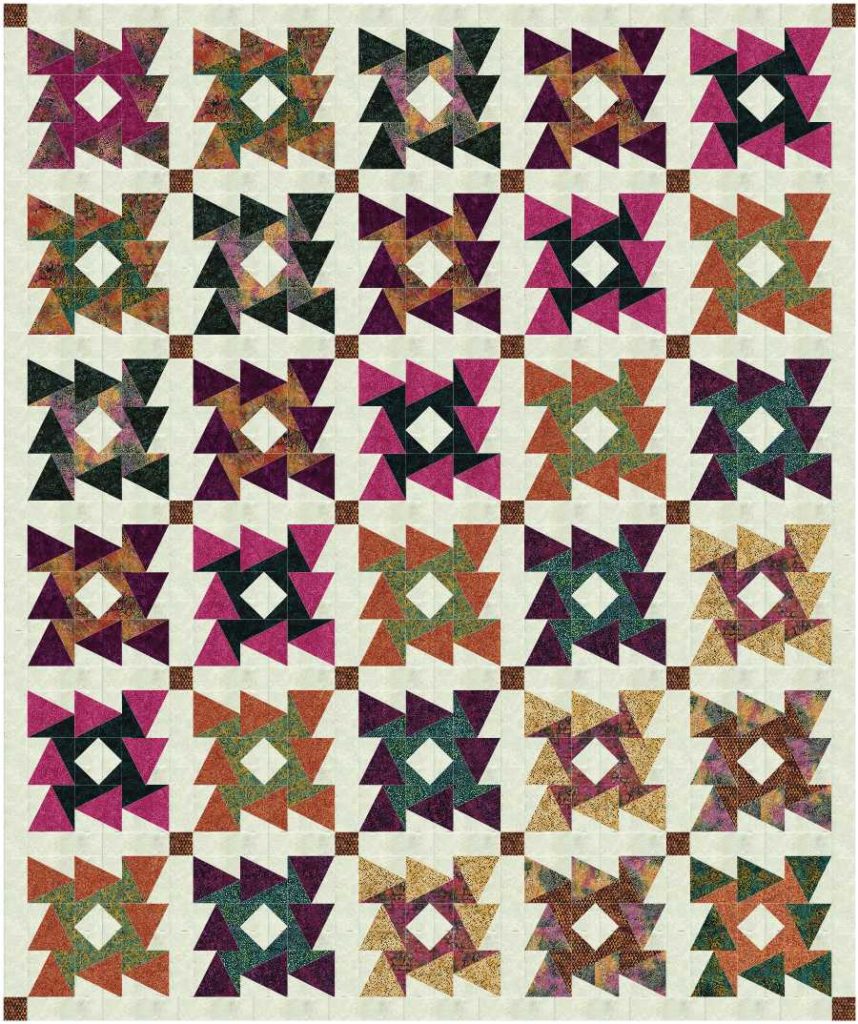 When I was making this design I knew I wanted to use all twenty of the fabrics in the line. I am a scrappy quilter at heart, so the more fabrics in a quilt, the merrier. I also wanted them to stand out. That is why I went with Island Batik's "Cream" from their foundations line for the sashing and border. I think that the light fabric sets off the fabrics in the collection nicely.
I am really happy with my design, so much so that I think I'm going to have to write a pattern for it!
About the Fabric
Peacock Plumes is a line of 20 different batiks from Island Batik. It was designed by Kathy Engle for Tammy Silvers of Tamarinis. With its wide range of plums, gold, greens and other rich colors, it is absolutely gorgeous. Just look at all of the beautiful fabrics.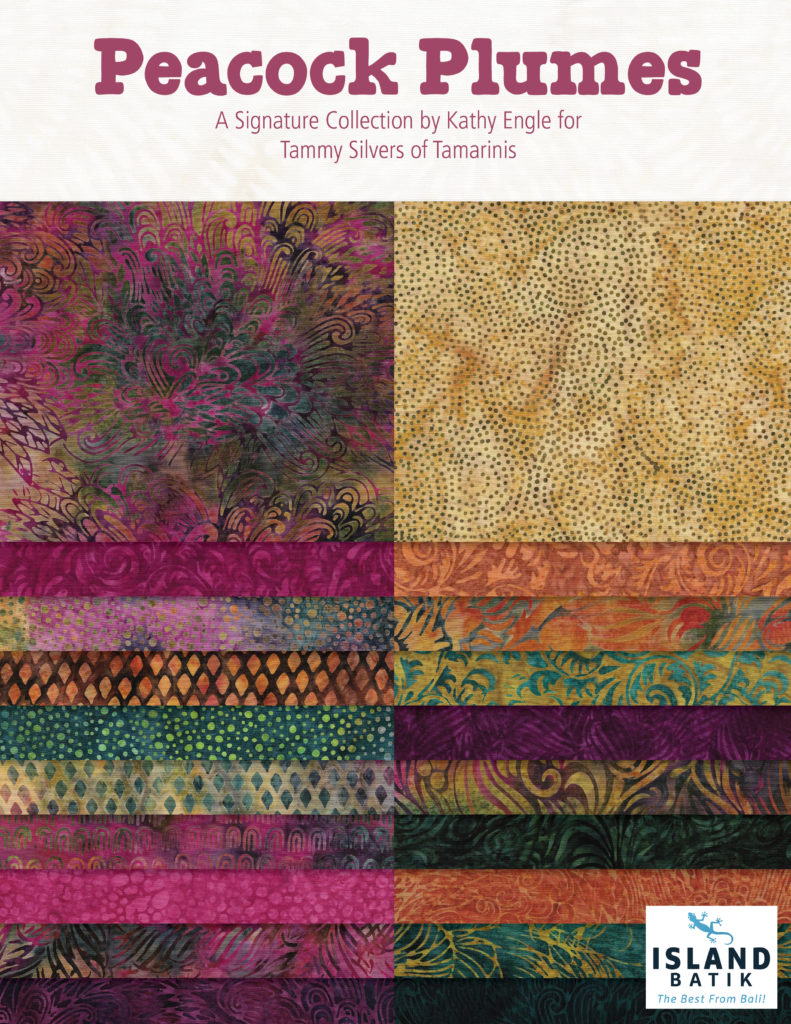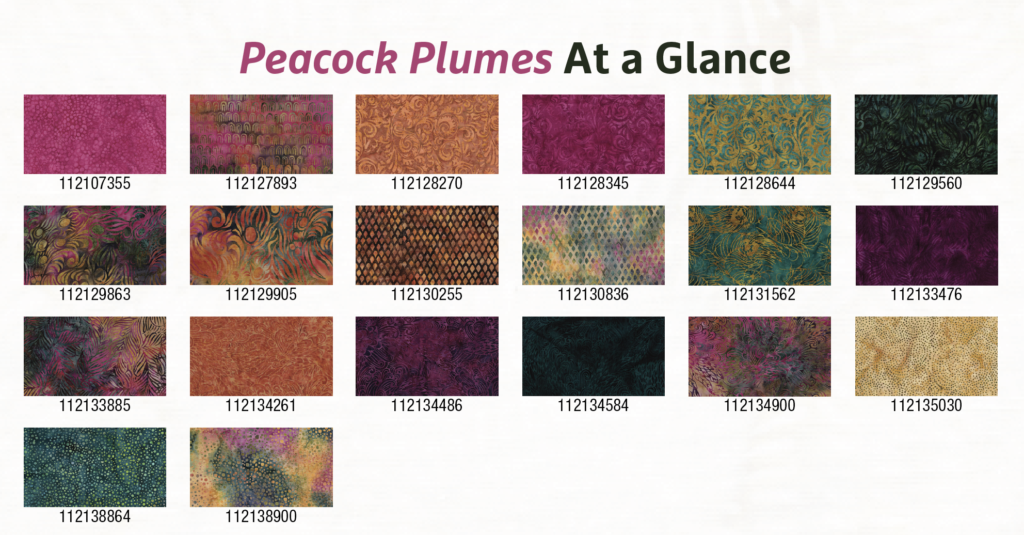 I can't decide which of the fabrics I like best!
Peacock Plumes In Action
As I said in the introduction, I was lucky enough to use some of this fabric for one of my ambassador projects. Pictured on the left is my "Switchback" bag from Patterns by Annie using four of the fabrics. I love the way it turned out, and now my daughter is carrying it around campus as she begins college. You can read all about this bag in my blog post.
On the right is a little bonus project I made from some of the leftover fabric. These mug rugs are an easy and fast quilting project. Best of all it's a free tutorial that you can find on my YouTube channel.
Check Out All Of the Other Bloggers Participating
It's a Peacock Plumes virtual blog hop so you know there are some awesome quilters participating. Here's the complete list and when their posts are published.
9/27/2021
9/28/2021
Orange Blossom Quilt Design Studio
9/29/2021
Create with Claudia <<<< That's me!
9/30/2021
Dragonfly's Quilting Design Studio
10/1/2021
These blog hops are so much fun. One can see all sorts of designs and projects. The creativity is inspiring to me and I hope to you as well.
Happy Quilting!