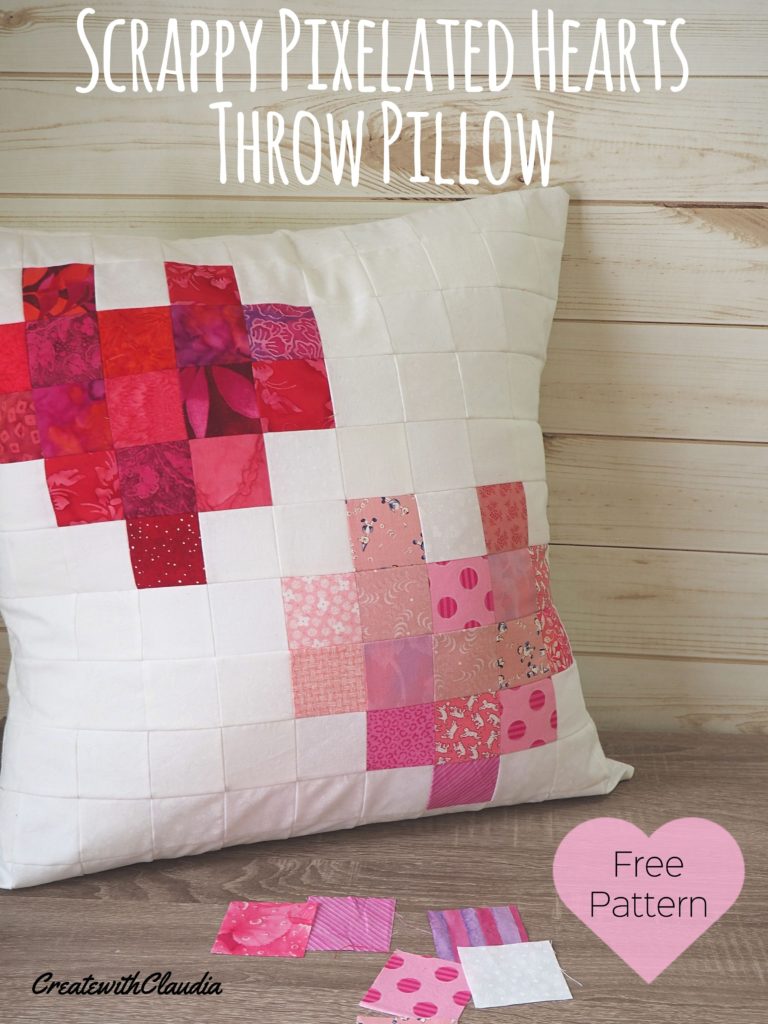 Please note: This post may contain affiliate links which means that if you make a purchase after clicking on one of the links, I may get a small commission (at no additional cost to you). Please see my full disclosure policy for more information.
Everywhere I look lately I see pixelated images. They are in cartoons, movies, clothing, home décor, and even quilts.
If you are a quilter like me, then pixelation is tailor-made for you. It is squares of various colors and patterns put together to form a picture. If you think about it, you could probably call any patchwork quilt a pixelated one.
It's simple to sew these types of patterns together because they are all squares. Sure, there is planning involved so you have to sew the pattern in the right order, but that is the most difficult thing about this process, and it is easy to overcome by staying organized.
I thought it would be fun to give it a try, so I to came up with this throw pillow. The result is this "Scrappy Pixelated Pink Hearts" pattern, and it is perfect for Valentine's Day.
An added bonus is that it is another one of my scrap buster projects, so you don't need to buy too many supplies for it, and it can be sewn in an afternoon.
So let's get started!
Continue reading