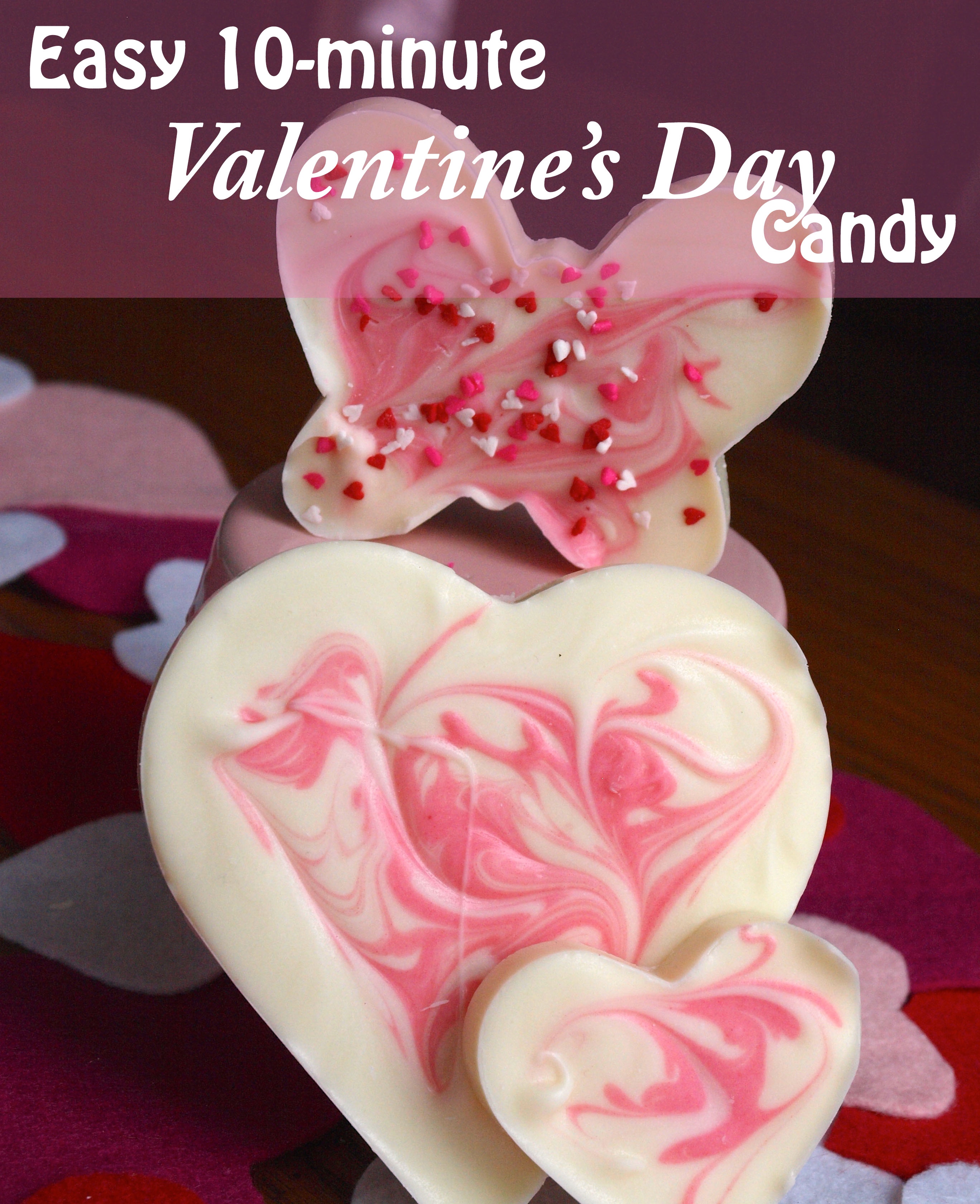 Easy 15-Minute Valentine's Day Vanilla Candy Tutorial
My daughter came to me the other day and suggested this Valentine's Day candy blog post.  I've always made her cake pops for her birthday and she absolutely loves the candy coating I dip them in so she's always thinking of things to make with it.
She happened to come across a couple of bags of the candy in our pantry and wanted to eat some of it.  I explained that it probably wasn't a great idea since it was right before dinner. I happened to have my cookie cutters sitting out and she came up with this fun idea instead.
About 10 minutes later, a tray of these festive sweet treats was hardening in the refrigerator.
For a candy that only takes a few minutes to make with only a couple of supplies, it sure looks beautiful.  She's planning on making them for teacher gifts this year.
So here are the incredibly easy instructions.  Once you have all of the ingredients, it only takes about 15 minutes to make.  Just remember to work fast once the candy is melted because starts hardening fairly quickly.
Supplies you'll need:
Bag of Vanilla Candy Wafers (depending on how many candies you'll be making, you may want more)
Red gel food coloring (liquid works too)
Cookie cutters
Toothpicks
Decorative sprinkles (optional)
Baking tray lined with wax paper
Step 1 – Melt the candies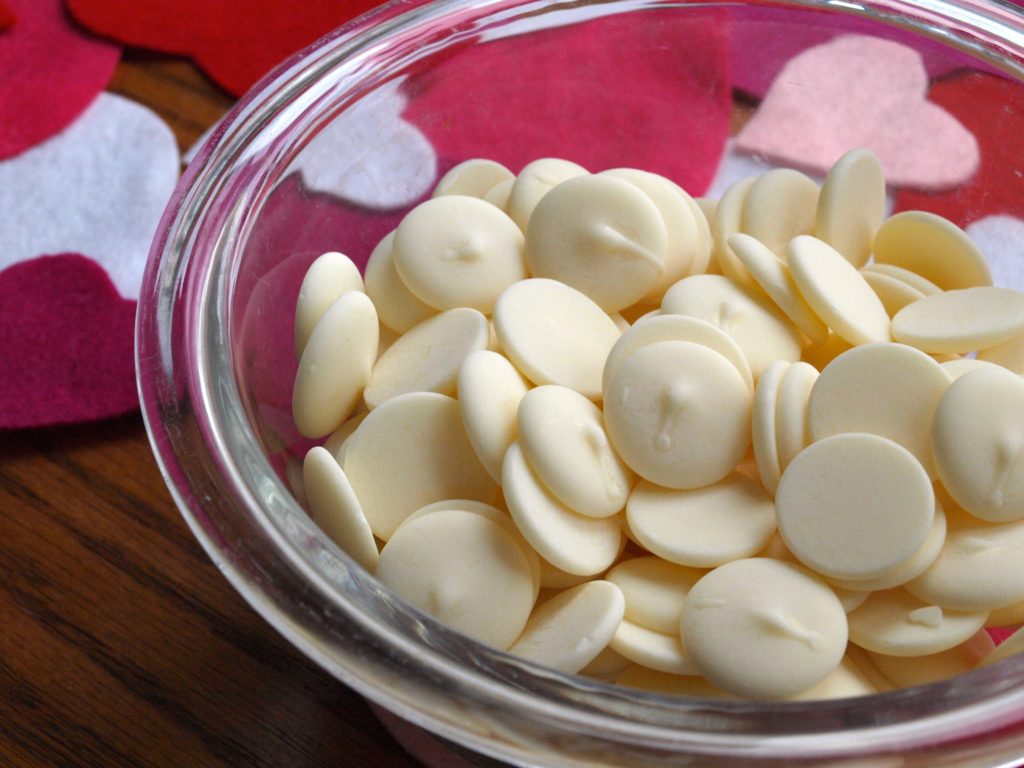 ​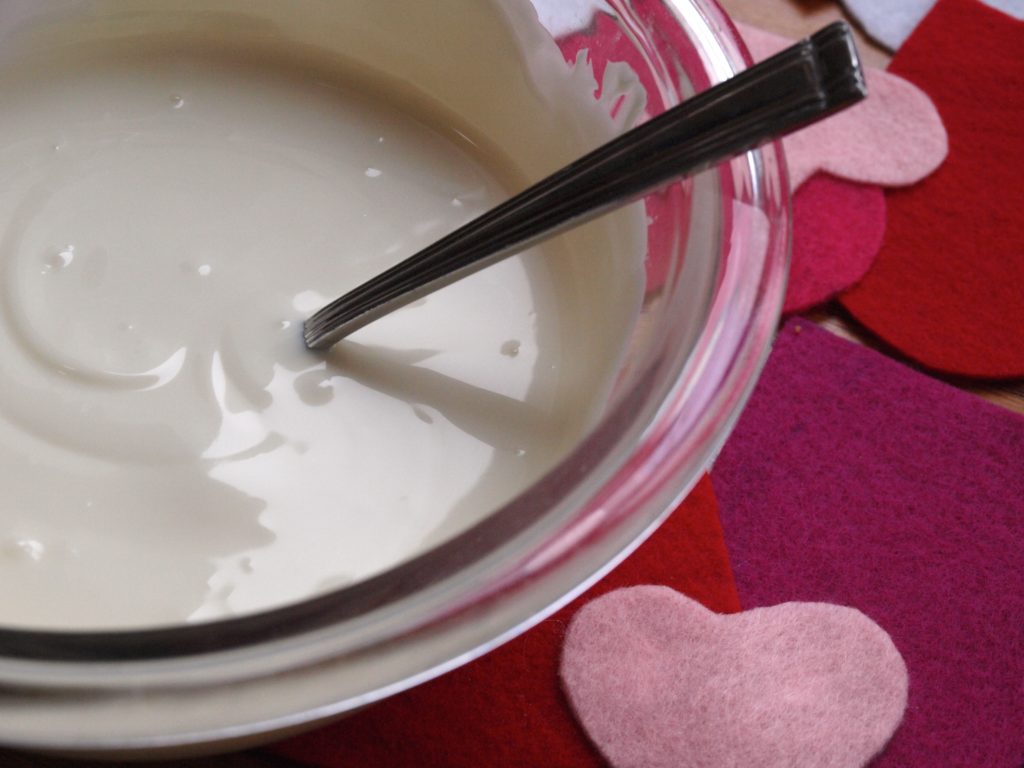 Follow the directions on the candy package to melt the wafers.  Spoon some of the melted candy into a separate bowl for adding color.
Step 2 – Color some of the melted candy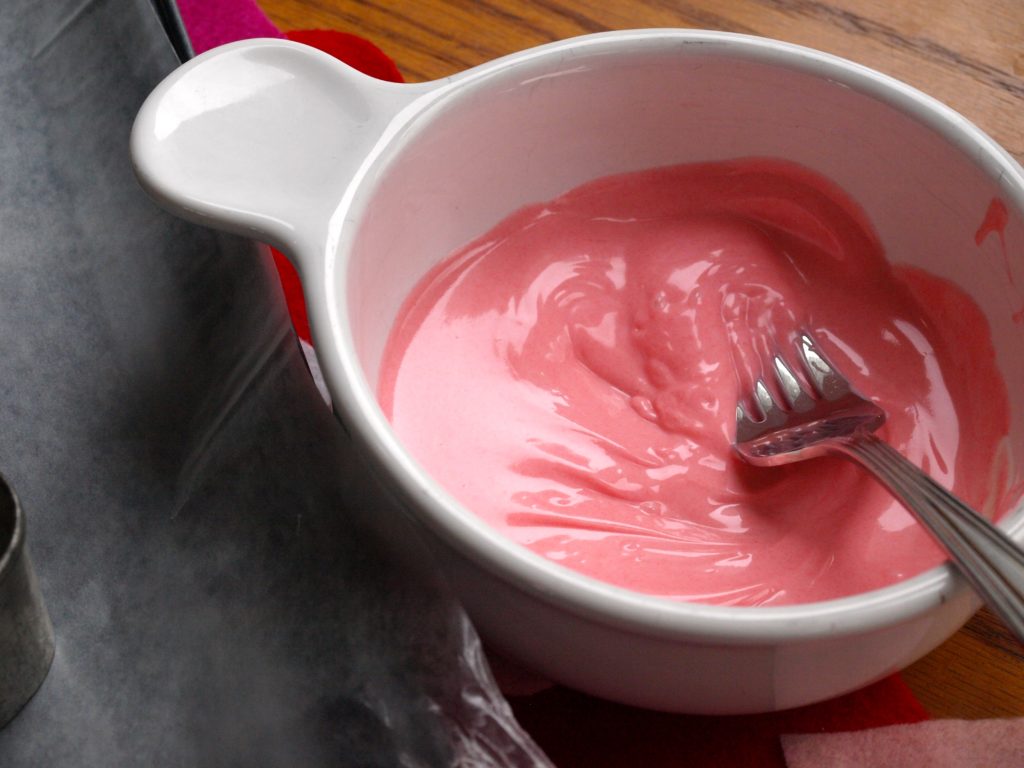 Add some of the red gel food coloring into the melted candy that you set aside.  Stir in completely. Add more food coloring if you want a darker color.
Step 3 – Form the candies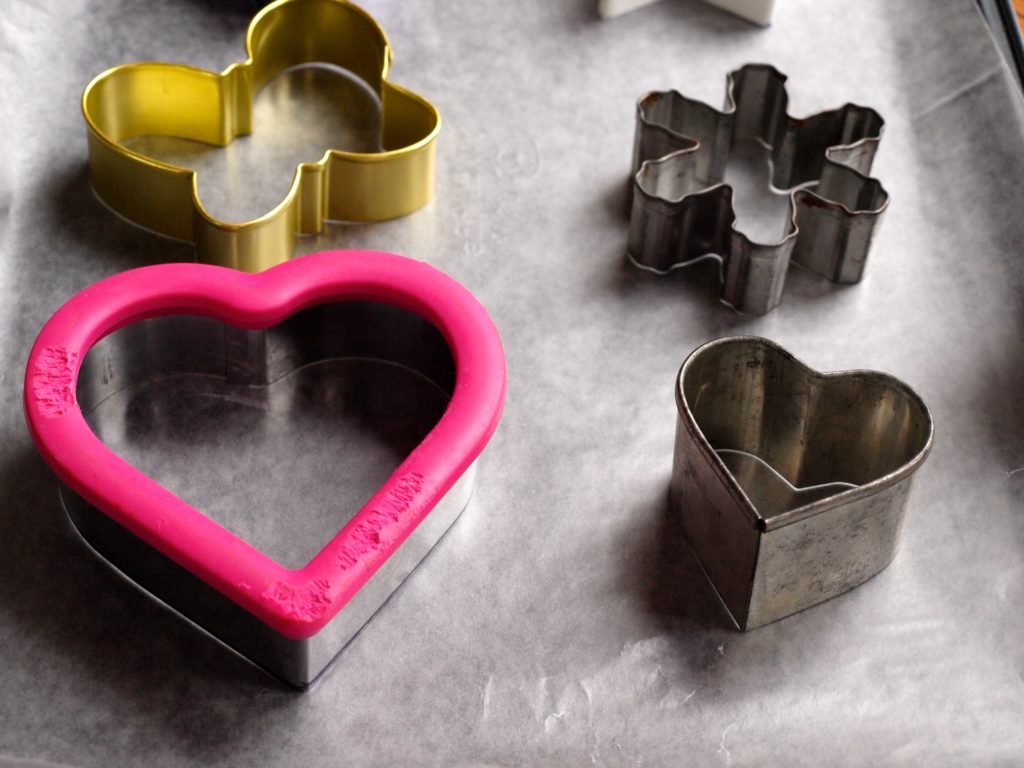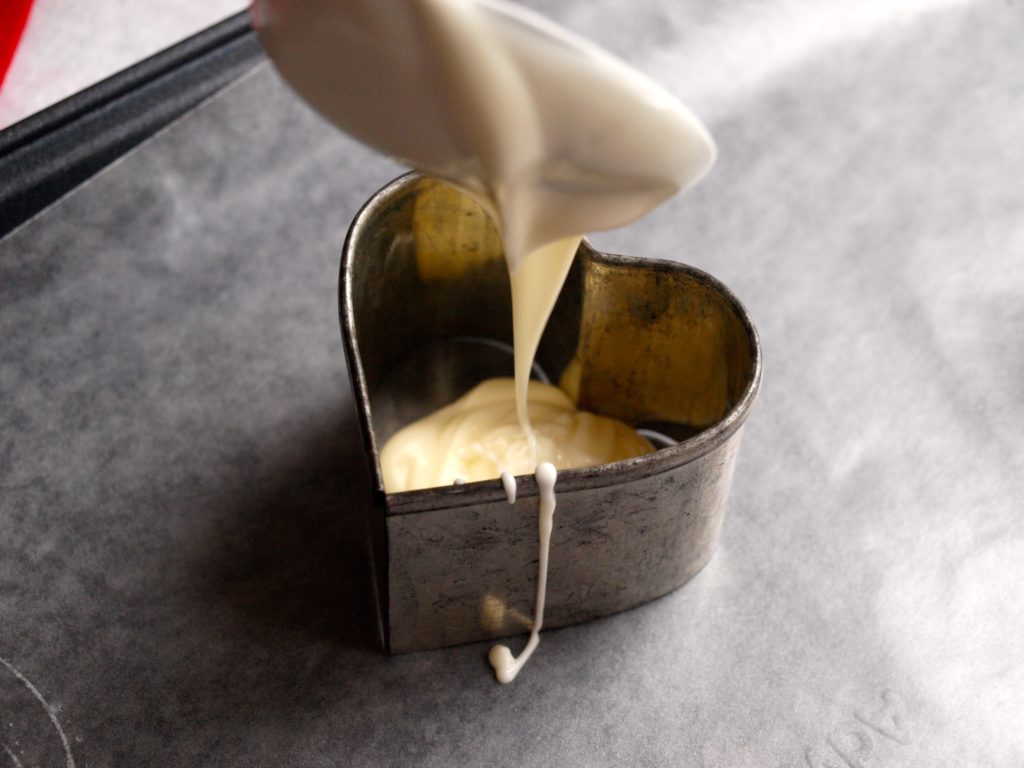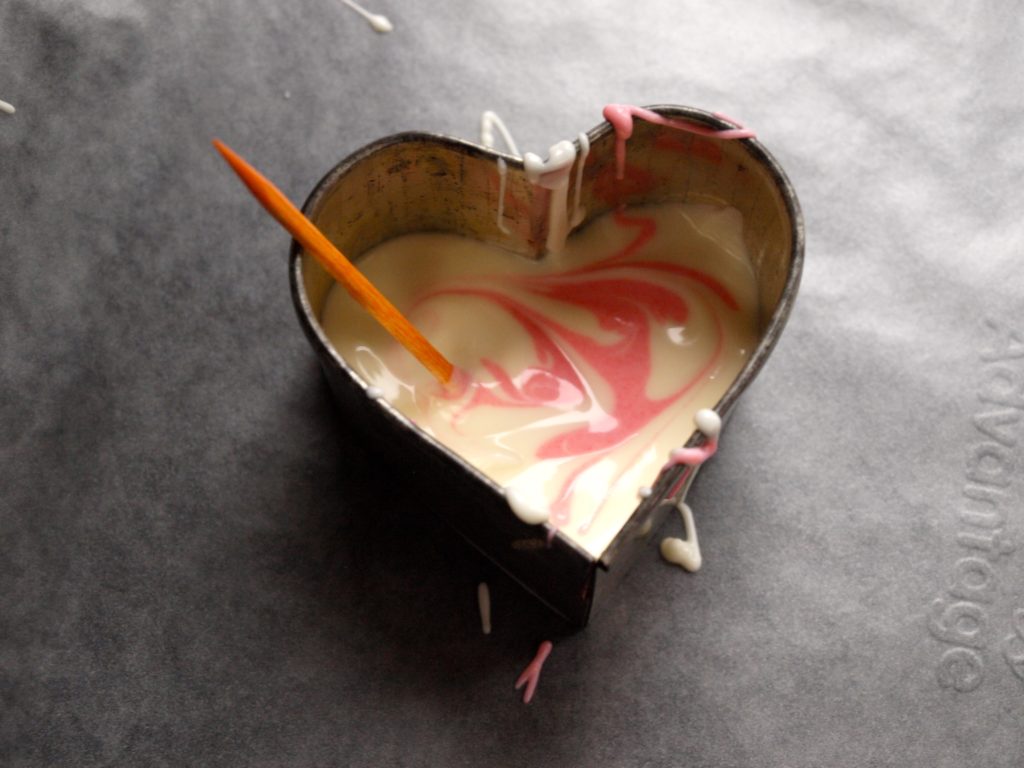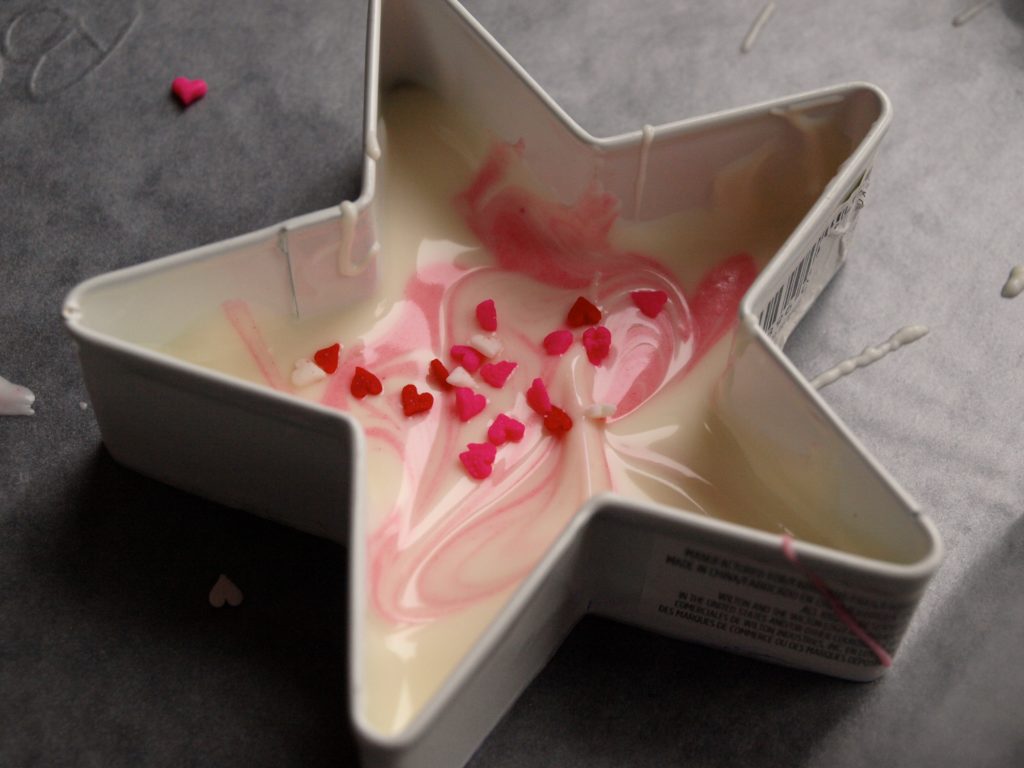 Place cookie cutters on top of the wax paper lined baking tray.
Fill the cookie cutters with about 1/4 inch of the melted vanilla candy.  Then, add some of the pink melted candy and used a toothpick to swirl it in.  A little candy may seep out of the bottom, but not much and it can be removed later.  Remember to work quickly because the candies start to harden right away.
Add sprinkles if desired.
Step 4 – Cool the candy
Carefully place the tray into the refrigerator and cool for about 10 minutes or until completely solid. Remove from the fridge and then gently pop the candies out of the cookie cutters.
That's it! This is a wonderful project for kids to help with. They make a great gift for friends and family. I know that my daughter had loads of fun making these and wants to make them again soon.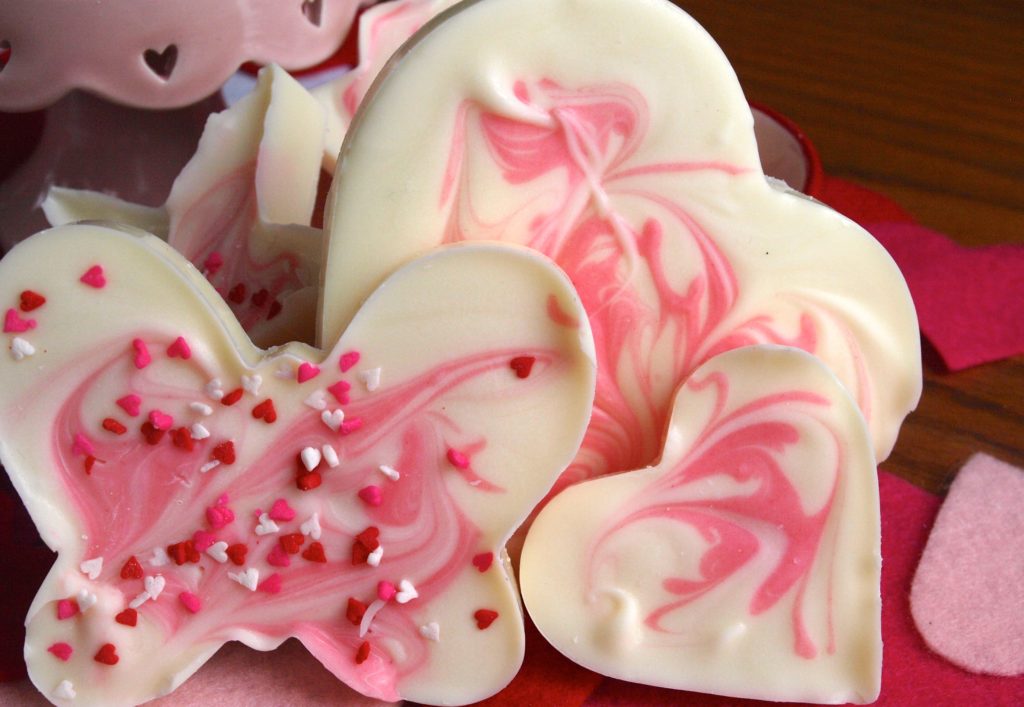 Items You Can Use To Make These Candies
As an Amazon Associate I earn from qualifying purchases.