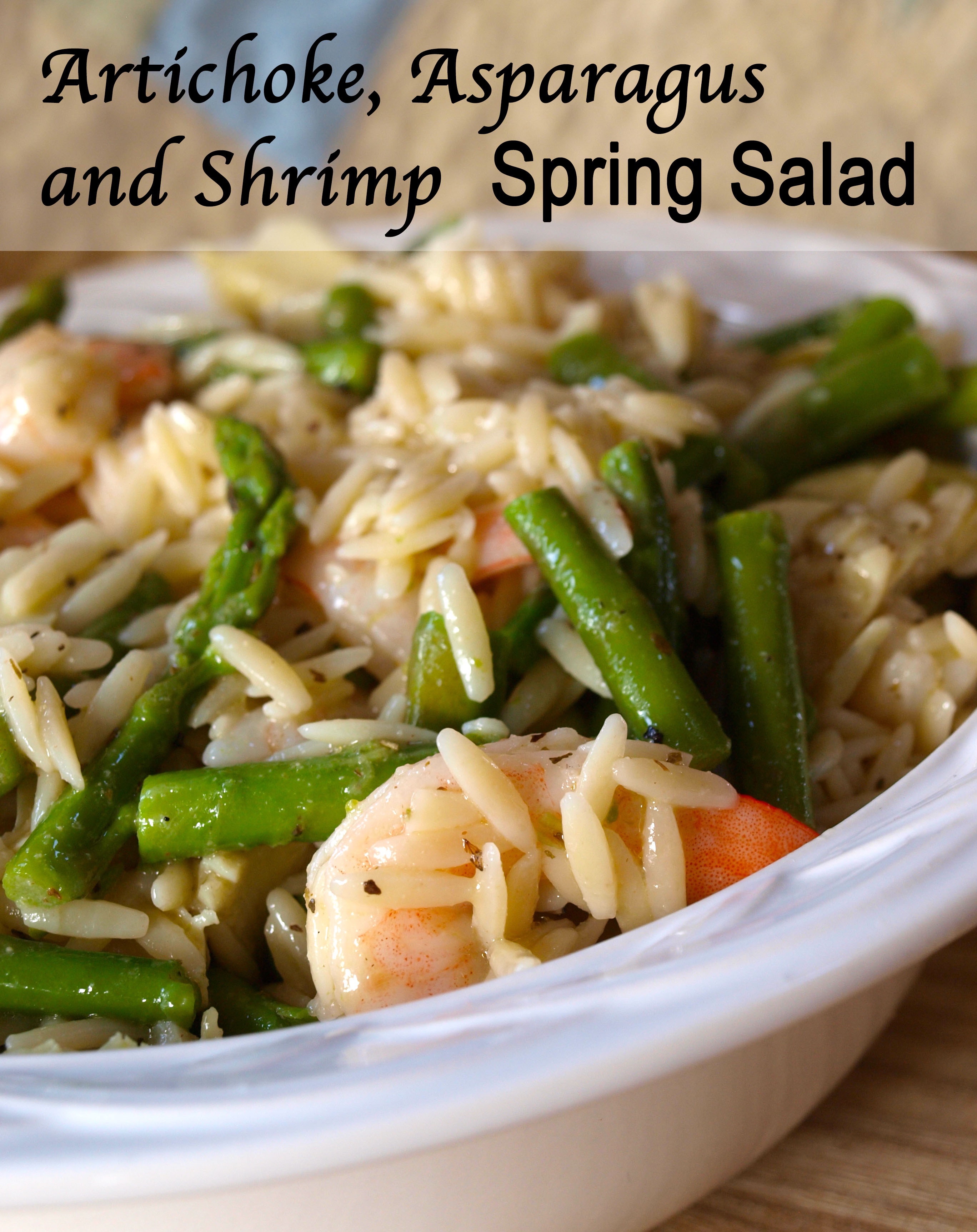 Artichoke, Asparagus and Shrimp Salad Recipe
I rarely find a salad I don't love, especially one that has a nice mix of ingredients like this one.  The nice thing about this salad is that it has vegetables, shrimp and pasta so it's like a meal in one!  You get your protein, carbohydrates and vegetables.  What could be better!
A couple of weeks ago my local supermarket had a special deal on fresh asparagus and it looked so delicious I decided to come up with a new recipe to highlight it. I came up with this salad and I think it turned out pretty nicely!
So, if you like shrimp, asparagus and artichoke hearts, then this salad is for you.  If you like salads without mayonnaise, then this salad is for you.  If you like ingredients that remind you of the spring and summer months ahead, then this salad is for you.  Grab a crusty loaf of sourdough bread to serve with it and you have the perfect meal.
It doesn't take long to make and, with a couple of shortcuts, it's easy to assemble too.  The complete recipe and directions are below, after the photos.
Enjoy!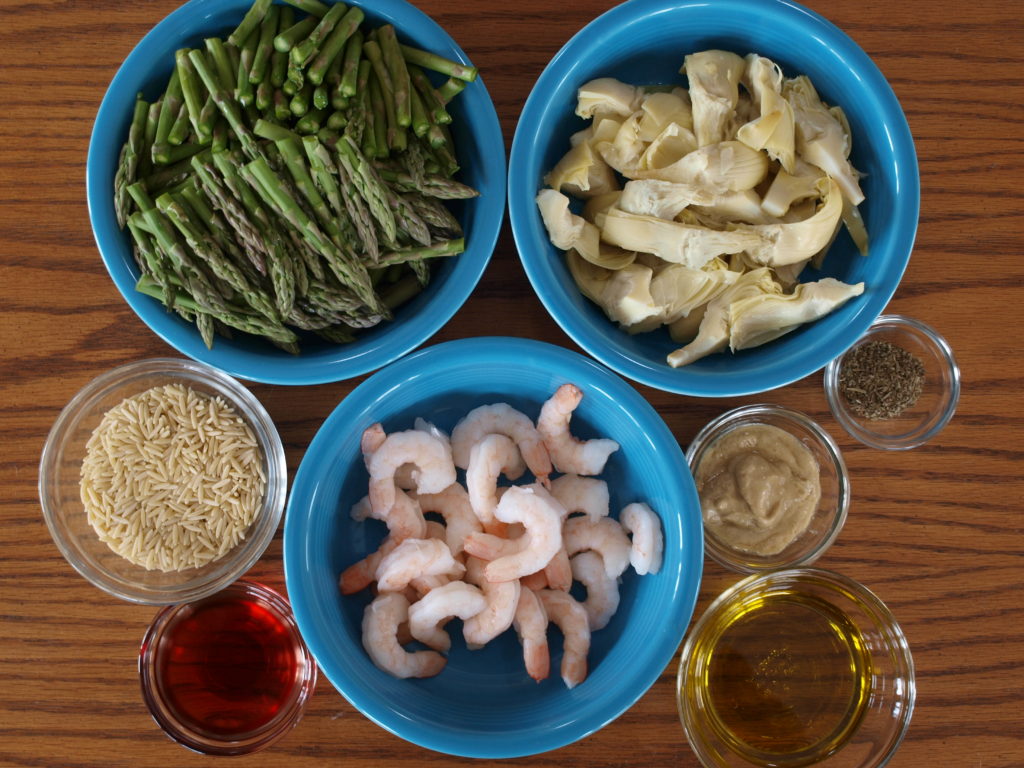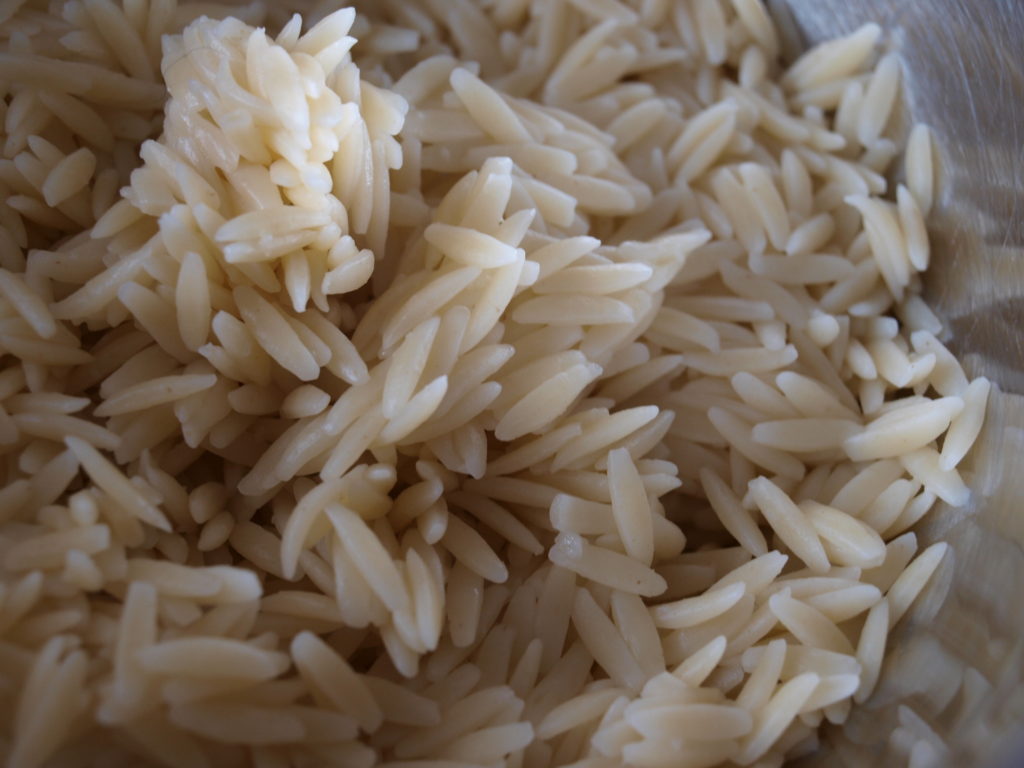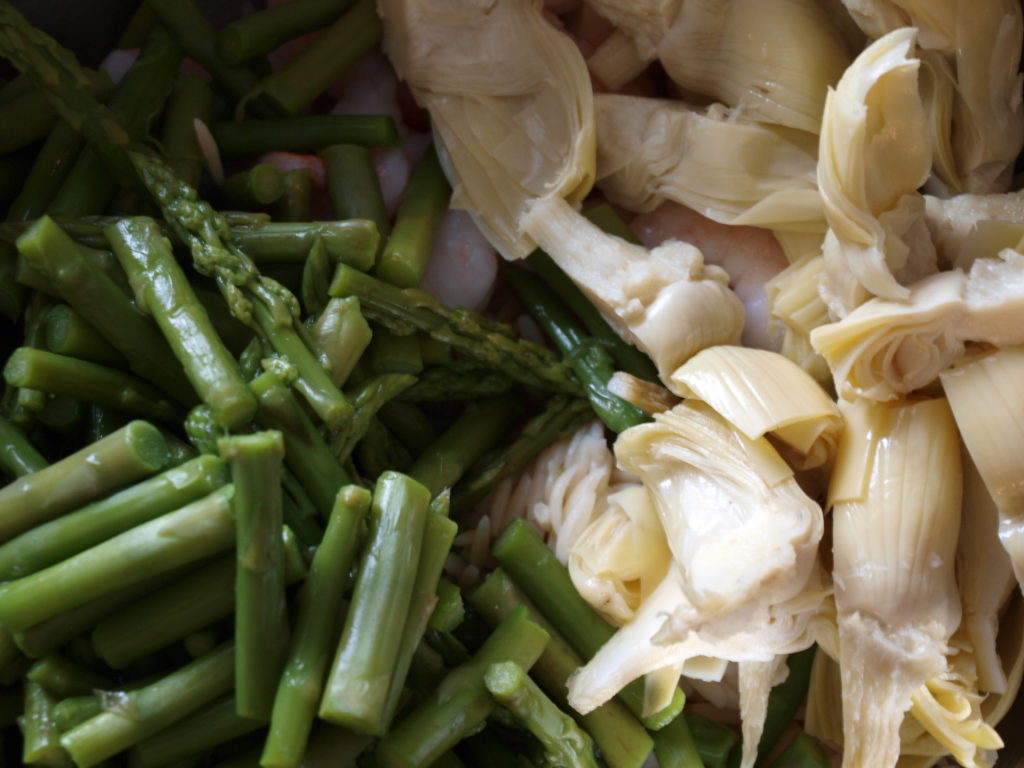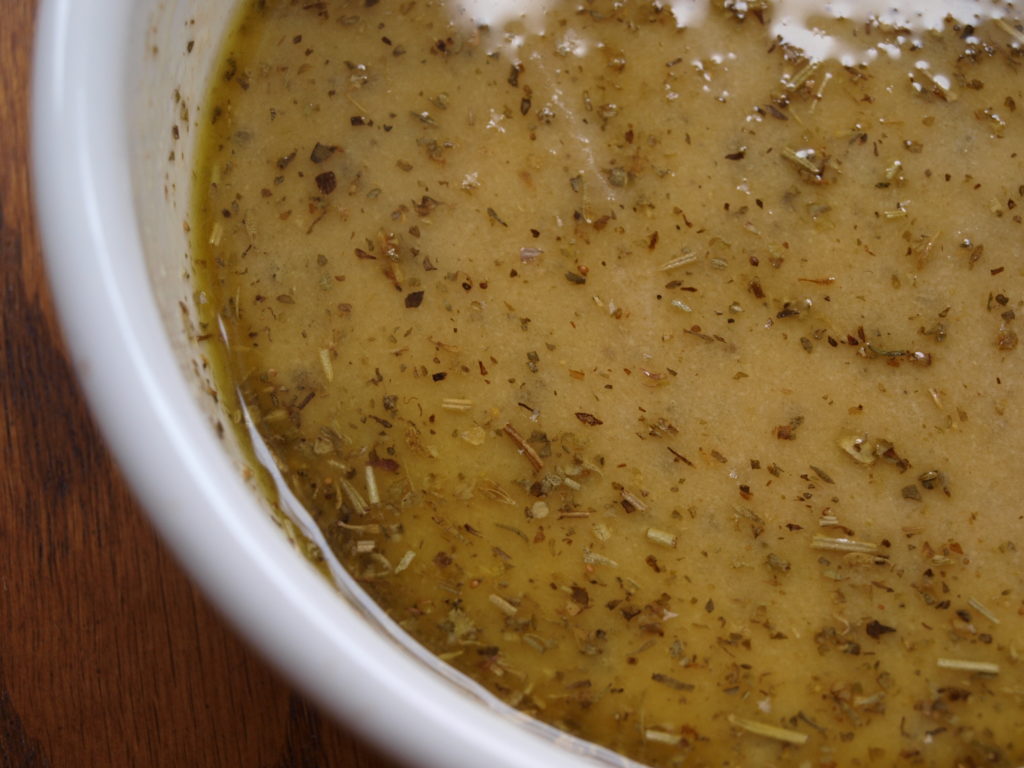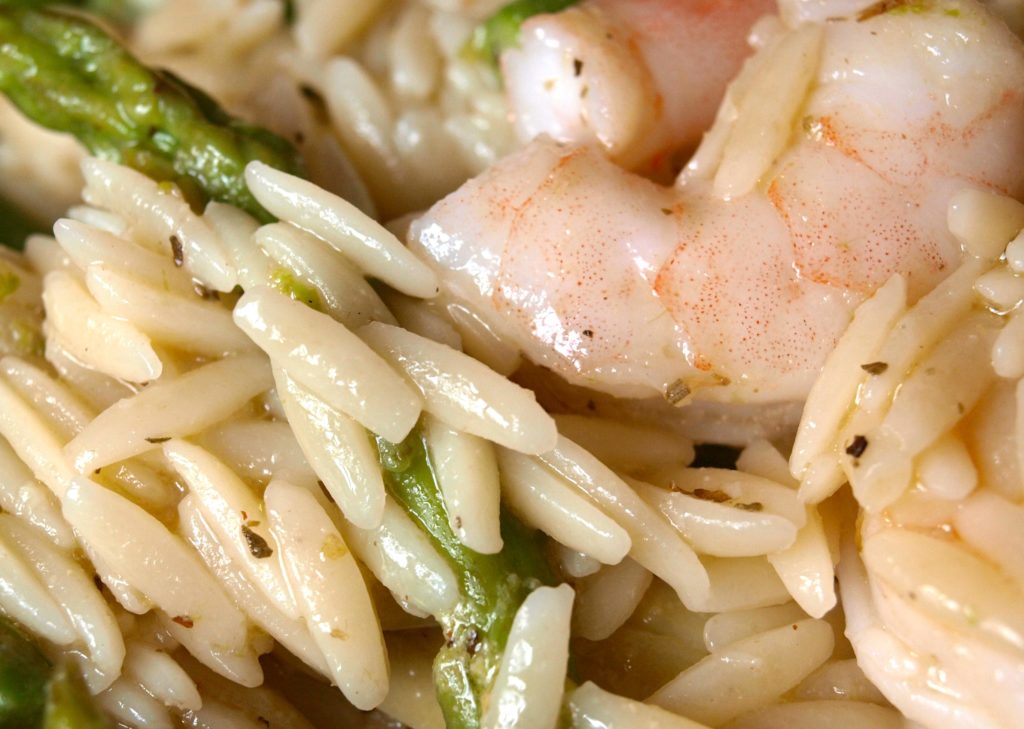 Artichoke, Asparagus and Shrimp Salad Recipe
Ingredients:
For the salad:
1/2 cup orzo, uncooked
1 bunch fresh asparagus
1 can (14 oz.) quartered artichoke hearts (in water, not marinated)
1/2 pound shrimp, cooked, peeled and deveined. Tip: if you don't have time to cook the shrimp, use frozen shrimp instead.  Just remember to peel them and remove the tails.
For the dressing:
1/4 cup olive oil
1/4 red wine vinegar
1 tablespoon dijon mustard
1/2 teaspoon Italian seasoning
Directions:
Cook orzo according to package directions.  Cut back the cooking time by about 1 minute because the pasta should be al dente so it can soak up some of the dressing.  Set aside to cool.
Rinse the asparagus and chop into bite sized pieces.  Simmer in a saucepan with water until just fork tender.  Drain and set aside to cool.
Drain the can of artichoke heart quarters.
In a large bowl, combine orzo, asparagus and artichokes.
In a small bowl, briskly whisk together the dressing ingredients.
Pour dressing over salad and gently combine.
Refrigerate for about an hour before serving.  Keep any remaining salad refrigerated.  This salad is good for a day or two, but because of the shrimp I don't recommend keeping it too long or it could spoil.