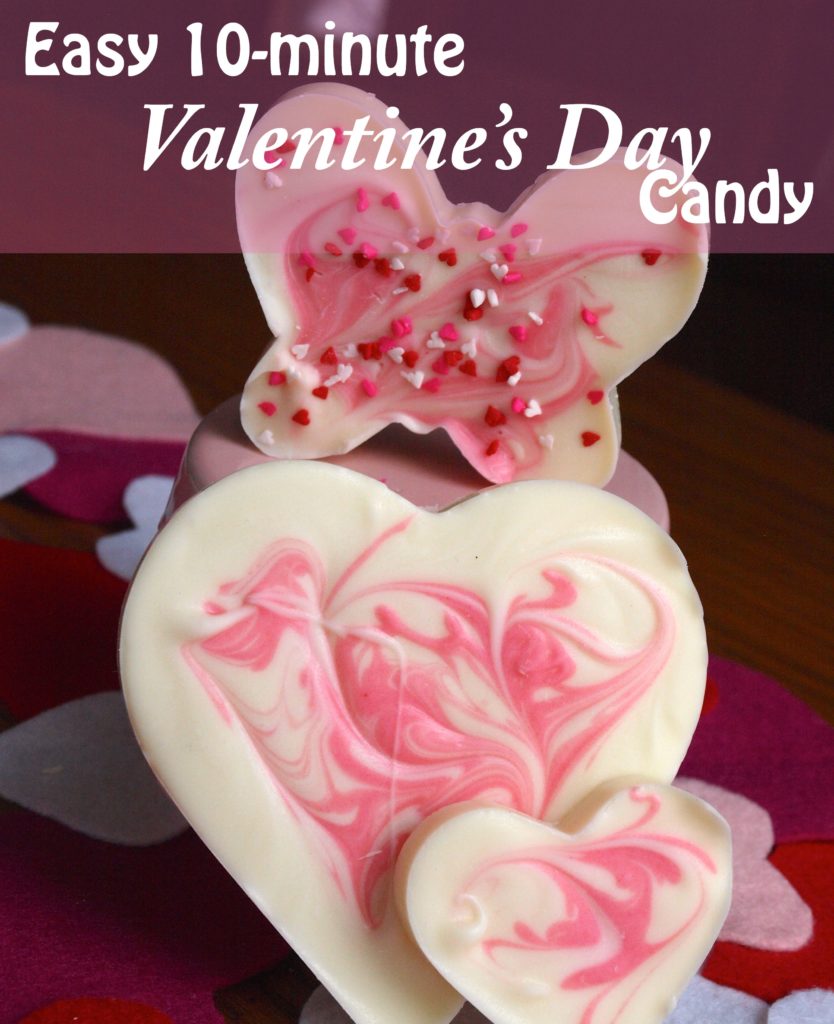 Please note: This post may contain affiliate links which means that if you make a purchase after clicking on one of the links, I may get a small commission (at no additional cost to you). Please see my full disclosure policy for more information.
My daughter came to me the other day and suggested this Valentine's Day candy blog post.  I've always made her cake pops for her birthday and she absolutely loves the candy coating I dip them in so she's always thinking of things to make with it.
She happened to come across a couple of bags of the candy in our pantry and wanted to eat some of it.  I explained that it probably wasn't a great idea since it was right before dinner. I happened to have my cookie cutters sitting out and she came up with this fun idea instead.
About 10 minutes later, a tray of these festive sweet treats was hardening in the refrigerator.
For a candy that only takes a few minutes to make with only a couple of supplies, it sure looks beautiful.  She's planning on making them for teacher gifts this year.