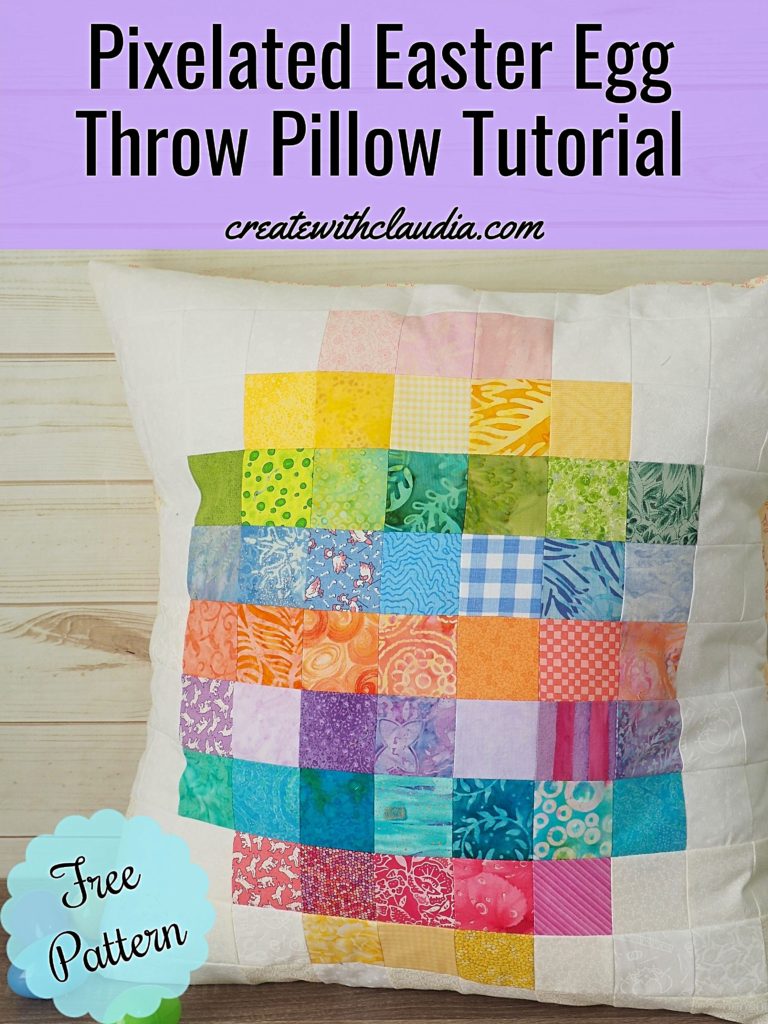 I love Spring and all that it brings. The soft pastels in every color remind me of the flowers that are just beginning to bloom. The grass is getting greener, the birds are chirping, and the weather is getting warmer.
It is also a time when I start all of my Easter decorating, and this year my new pillow is the main star. You can get the same look in your house with my Pixelated Easter Egg Throw Pillow pattern.
This design is the third in my pixelated holiday pillow series, and this might be my favorite so far. It is a great way to use up all of those gorgeous pastel scraps you have. Of course, it's a good excuse to buy more fabric too.
The pillow is large and looks good anywhere. It would make nice hostess gift for someone if you are invited to their home during the holiday.
So gather up all those pretty fabrics, eat a couple of jelly beans to give you some energy, and make yourself a new throw pillow.
Continue reading