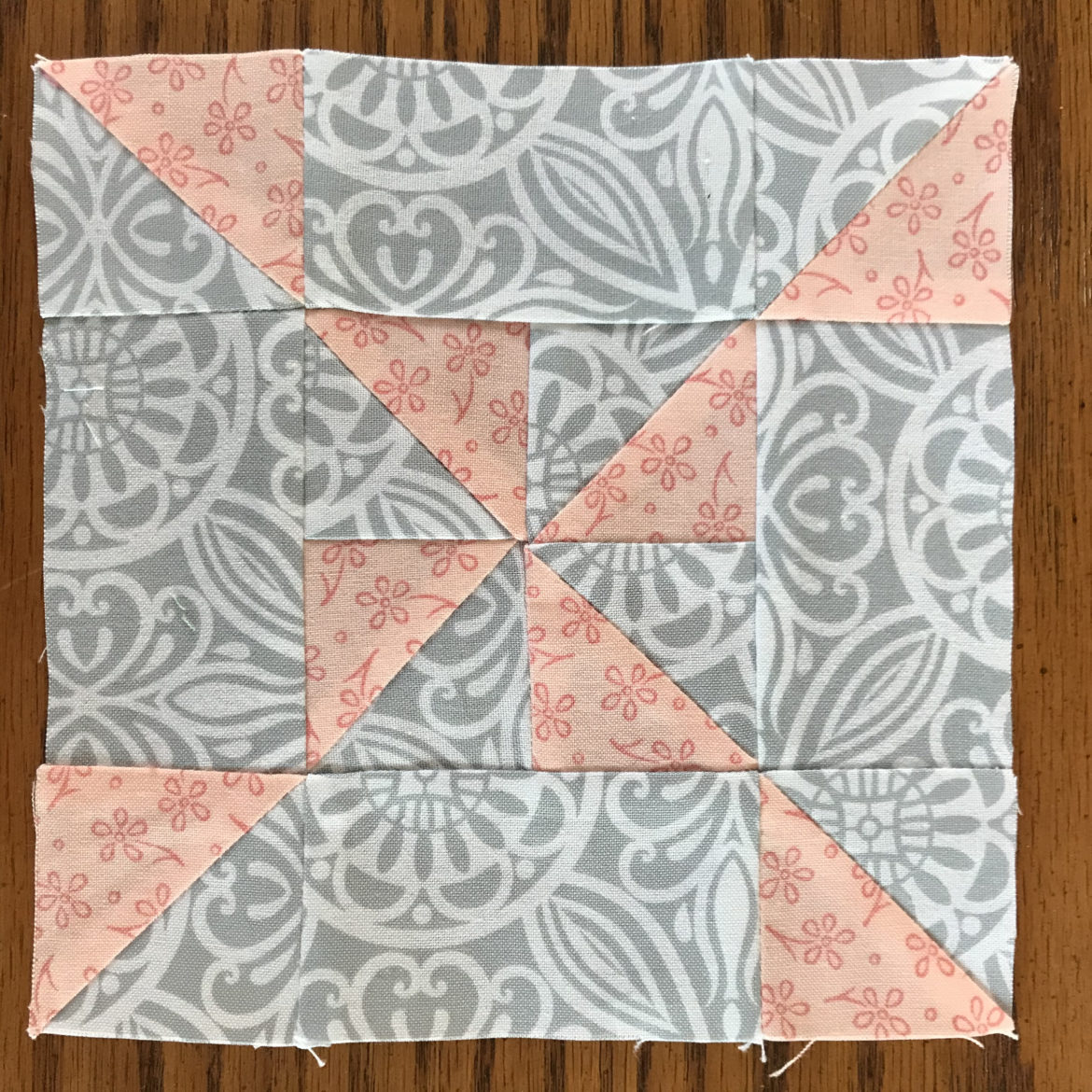 October Block for the Color Challenge
As in the last two years, I am joining in the Patterns by Jen monthly color challenge. Pink is what the October block for the color challenge is. The fruit that inspired it was a grapefruit. I call it pretty in pink and I went with a softer hue to go with my gray and white background. I have always loved that color combination so I was happy to see that this month's color was pink.
After this there are only two more blocks to go before we put the whole quilt together. If you have been following along you know that this year I went with the 6 1/2″ block version. I'm liking the smaller size and it is something a little different for me.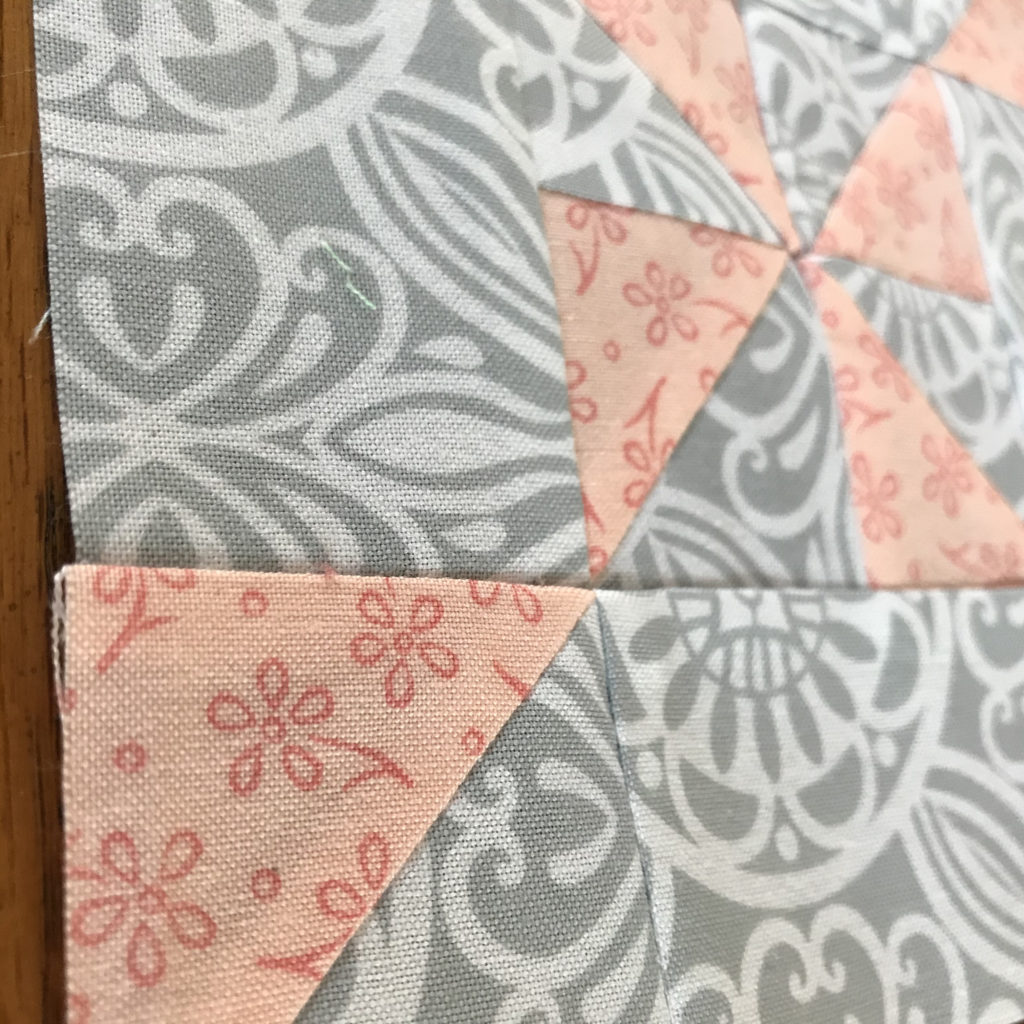 My October Block For the Color Challenge
What is interesting to me about this month's block is that the background fabric is much more dominant. To me it gives the design a more modern twist to it. My only issue with this block was the small pinwheel center. That was a bit tough, but it worked out (after a couple of tries to get that point sharp).
You will also want to make sure and check out Jen's blog because there are some awesome sponsors and giveaways this year! You won't want to miss it.
The Other Blocks
We have done some beautiful blocks in this year's challenge and there are some lovely ones to come. Make sure to check back each month to see the progress. Definitely stop by in November, because I will be one of the featured bloggers. The color prompt will be blue which is my favorite color.
If you want to see what we have made in addition to the October block for the color challenge, you can find them all here.
March – I was one of the featured bloggers for this month
Happy Quilting!