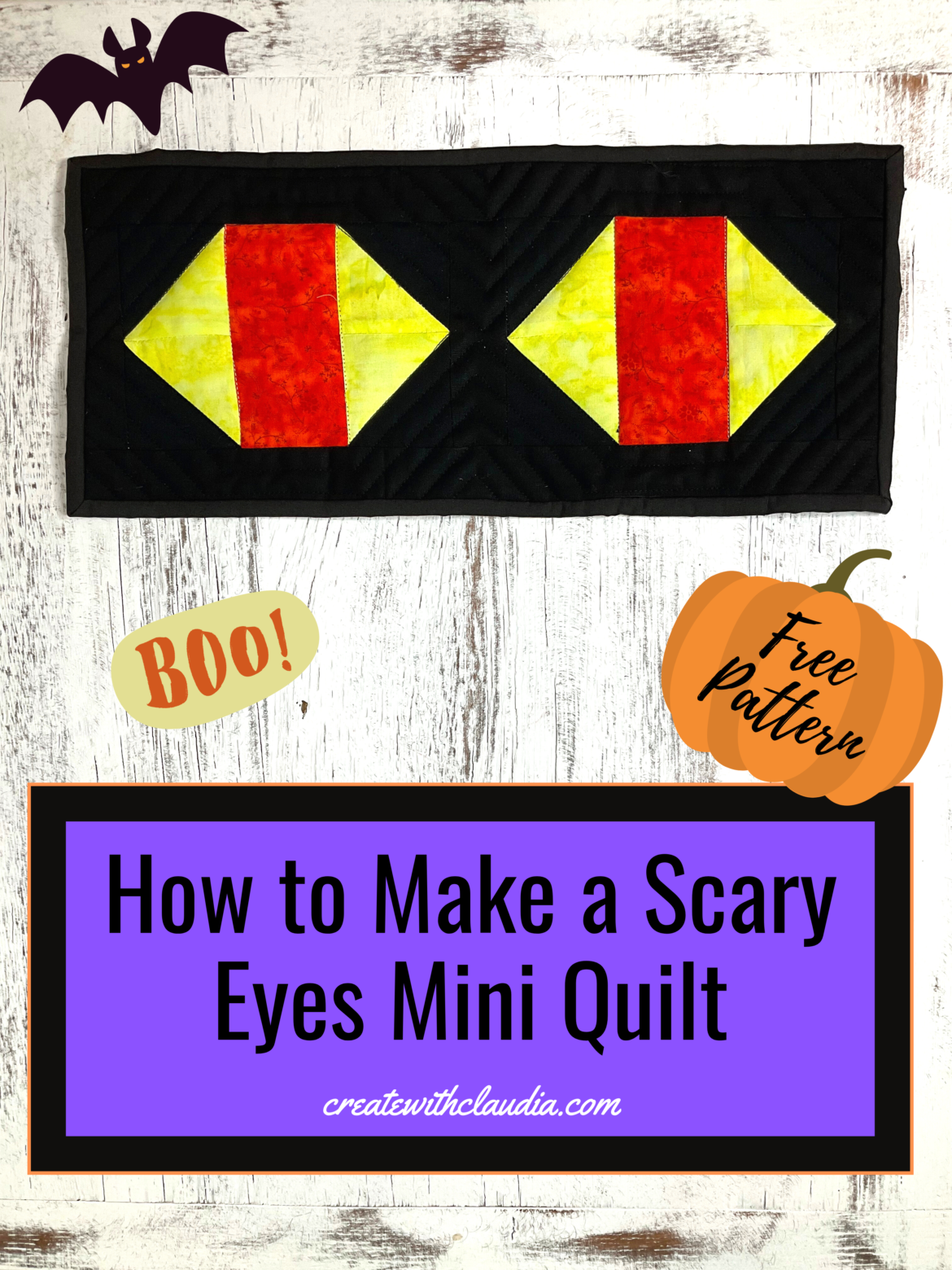 How to Make a Scary Eyes Mini Quilt
It's time for a little spooky fun and this mini quilt is a perfect little project that you can put together in no time. It is also episode #8 of my 'Working Our Scraps Off" YouTube series. Why not get out your favorite costume and learn how to make a scary eyes mini quilt?
I love Halloween, but it always seems to sneak up on me. Sure, there is candy everywhere you look, and the decorations come out, but fall is a busy time for me. That is why I like making little projects like this to celebrate. I only need to bring them out during the holiday and, because they are so small, they can be easily packed away.
So get out your scrap bins and get ready to make a spooktacular mini quilt. When finished it measures about 6 1/2″ x 15 1/2″.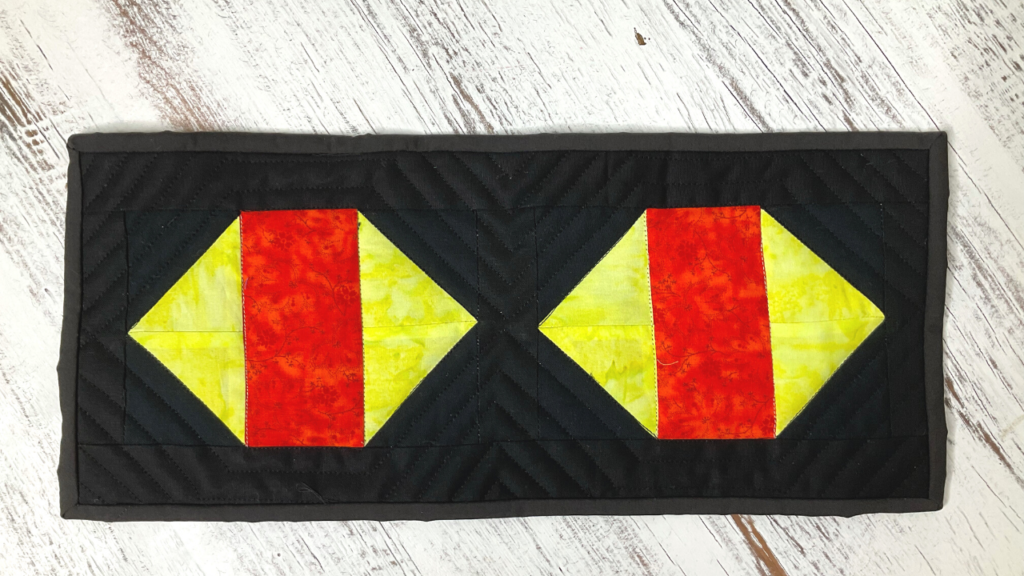 How to Make a Scary Eyes Mini Quilt
Supplies Needed
Fabric Scraps for the top
Backing fabric
Batting
Cutting mat
Rotary Cutter
Quilter's Ruler
General Sewing Supplies
Items That Can Help You With Make This Project
As an Amazon Associate I Earn From Qualifying Purchases
Cutting Instructions
For the Background (In my case the black fabric)
2 strips cut 1 1/2″ x 15 1/2″
3 strips cut 1 1/2″ x 4 1/2″
4 squares cut 3 1/4″ x 3 1/4″
For the Pupils (In my case the orange fabric)
2 strips cut 2 1/2″ x 4 1/2″
For the Outer Eyeball (In my case the bright lime green)
4 squares cut 3 1/4″ x 3 1/4″
Backing & Batting – Pieces should be large enough to have some overhang when quilting. I cut mine 9″ x 18″.
Binding – As needed based on preferred binding method
Assembly
My video shows you how to assemble the entire project. You will need to make half square triangles out of the 3 1/4″ squares of the background and outer eyeball fabrics. If you are not sure how to make them, the video shows you how. In addition, I have this article that demonstrates the technique I use.
About The Working Our Scraps Off YouTube Series
I'm having so much fun with this new video series that I started a facebook group for people who want to join me. It's a place where people who want to find out ways to use those left over fabric scraps can come together and share their versions of the projects I demonstrate. I hope you'll join us.
Remember, when posting pics of your work, make sure to use the hashtag #workingourscrapsoff so everyone can see your beautiful and scrappy creations.
Happy Quilting!