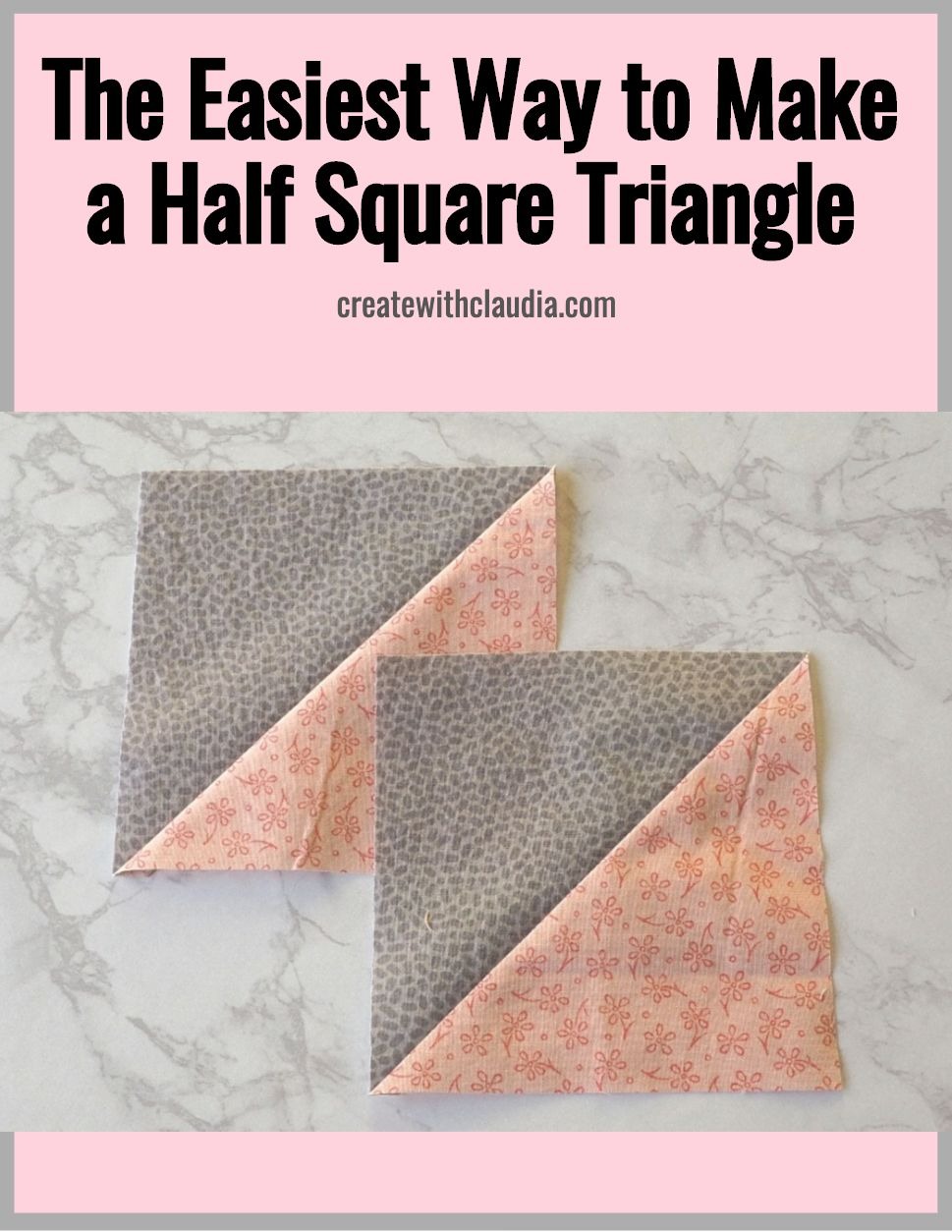 How to Make a Half Square Triangle
Half square triangles are the backbone of many quilt blocks and designs. Just take a look at all of the quilts out there. You can see them everywhere. The good news is that they are easy to make, especially with this method. Read on to find out how to make a half square triangle.
You can make them out of any color and fabric combinations. What's really fun is seeing all of the patterns you can make with them. At the end of this tutorial you will find a video demonstrating 27 quilt layouts. You will also find two articles that I wrote showing all of the layouts. Have fun!
What You'll Need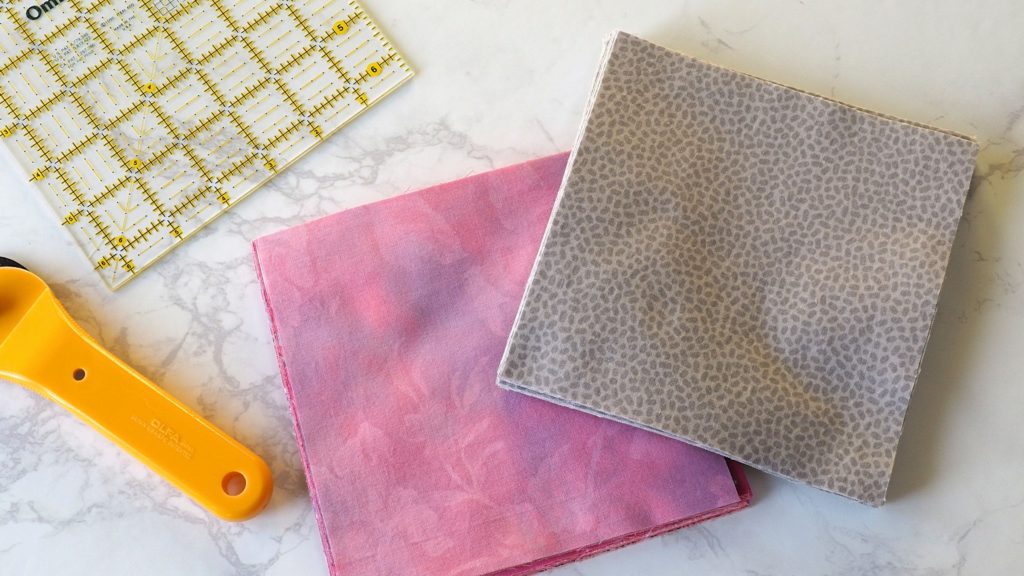 Fabric – 2 colors (or color families)
Rotary Cutter
Cutting Mat
Quilter's Ruler
Items that might be helpful when making your half square triangles
As an Amazon Associate I earn from qualifying purchases.
Cutting (To Make Two Half Square Triangles)
First, cut 1 square out of each color. Both squares must be the same size. You want to cut your squares at least 3/4 inch larger than your desired half square triangle size. For example:
| | |
| --- | --- |
| Desired Half Square Triangle Size | Cut Fabric Squares This Size |
| 2″ | 2.75″ |
| 2.5″ | 3.25″ |
| 3″ | 3.75″ |
These are just a few size examples. You can make them as small or as large as you want to.
When using this method, you will have a bit of excess fabric to trim away, but it ensures that you will get a precise size.
Assembly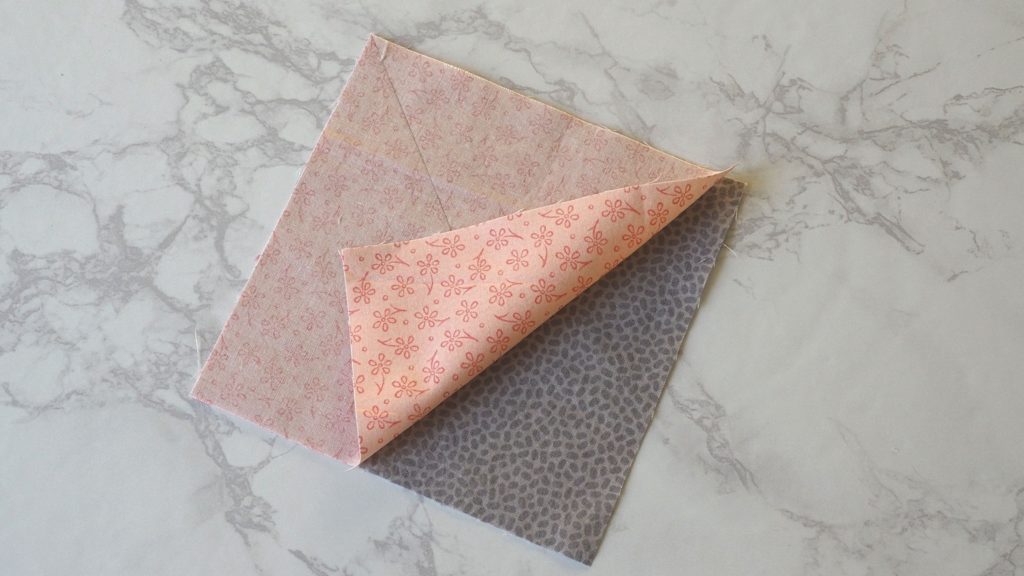 Place one square of color A on your work surface, right side facing up.
Next, place once square of color B on top of color A. Right sides of fabric should be facing each other.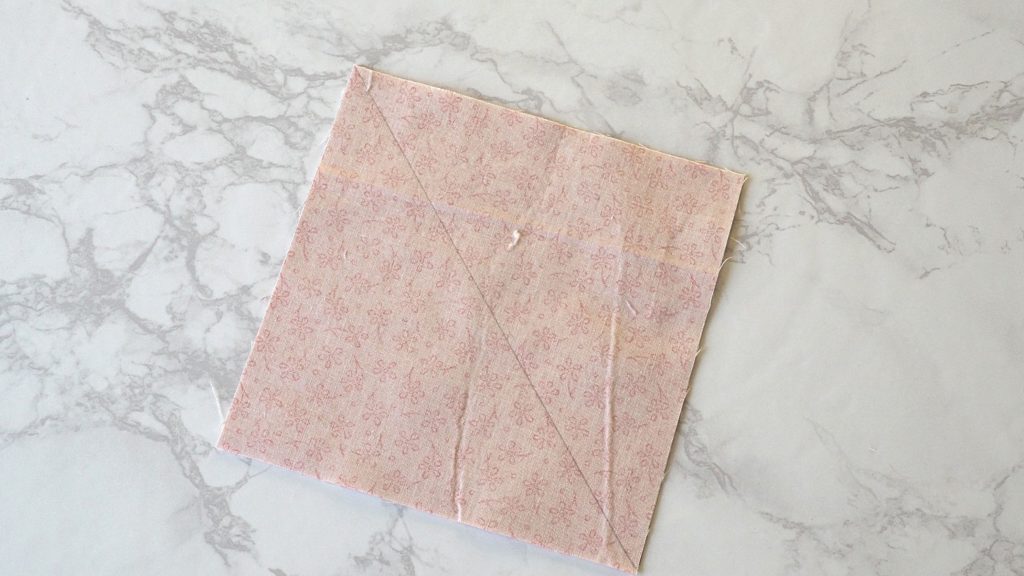 Using your ruler, draw a diagonal line from one corner to the other.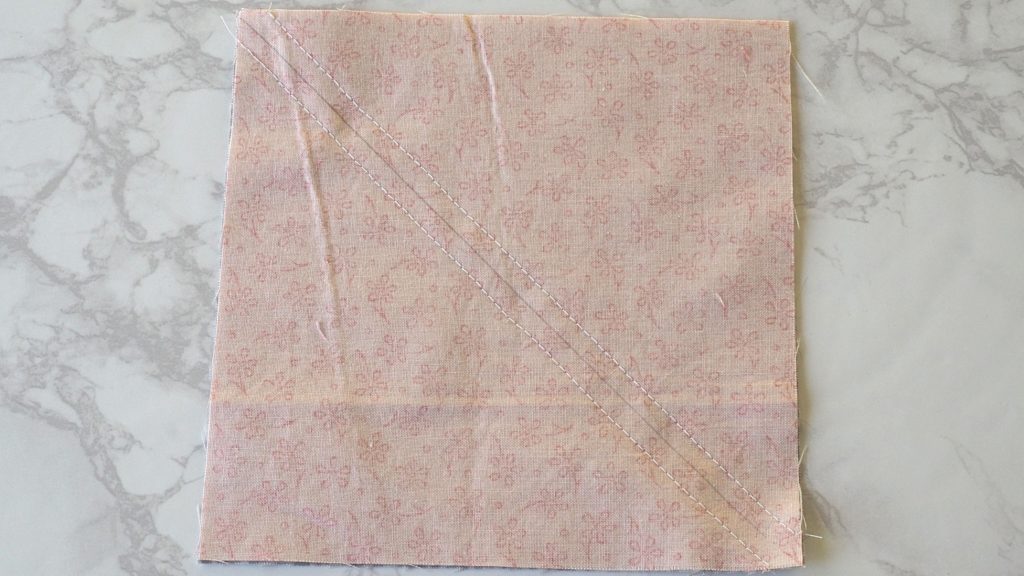 Using a ¼ inch seam allowance, sew down both sides of the line.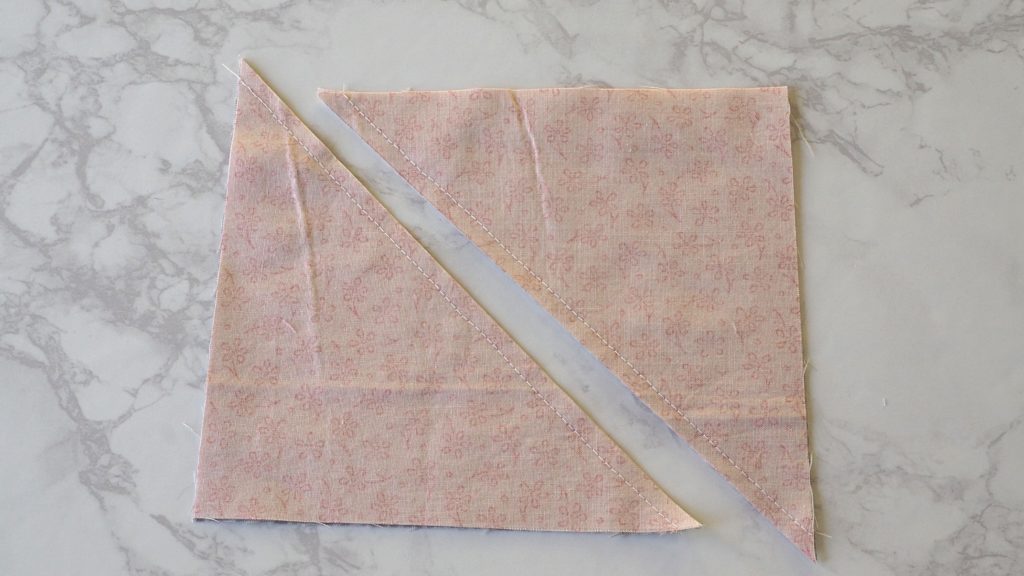 Once sewn, using your ruler and rotary cutter, cut the block in half, along the line you drew earlier.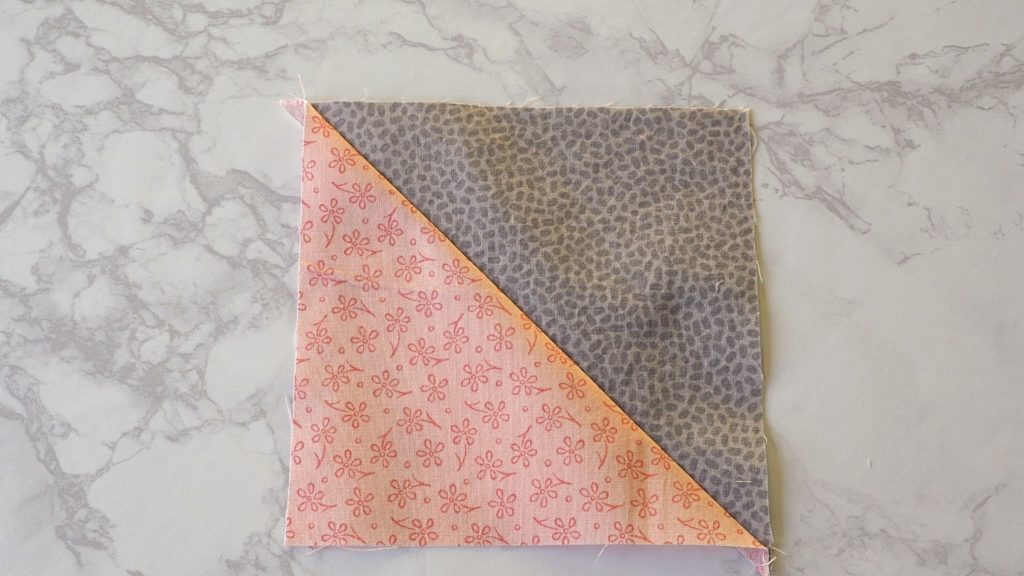 Press open, pressing to the darker fabric.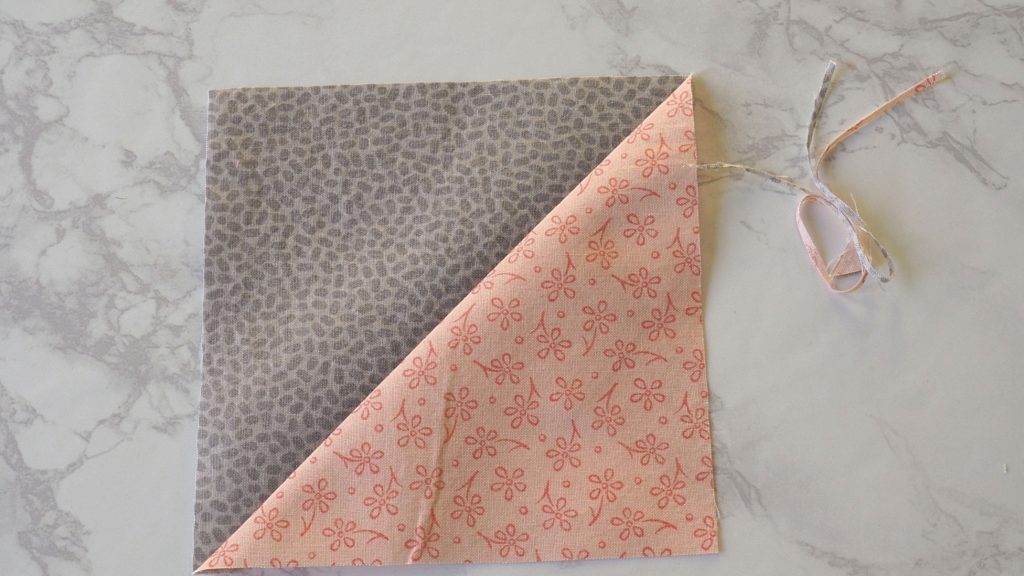 Finally, trim the blocks down to the desired size.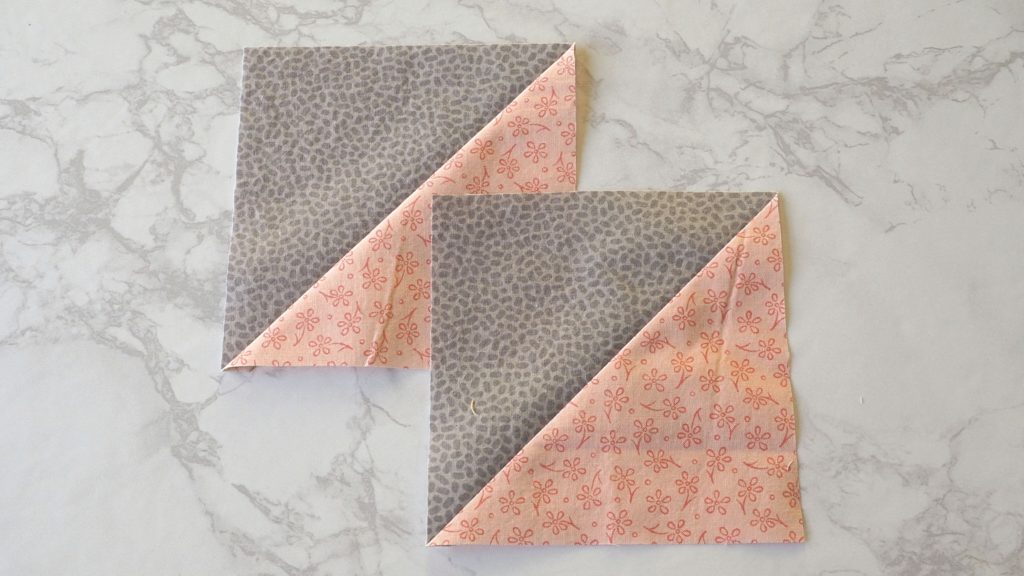 When done, you end up with 2 half square triangles. It's fast and easy.
I have to admit, half square triangles are my favorite unit to make when quilting. They are so versatile.
To see what you can do with all of those units that you just learned how to make, check out my video and two corresponding articles.
Happy Quilting!