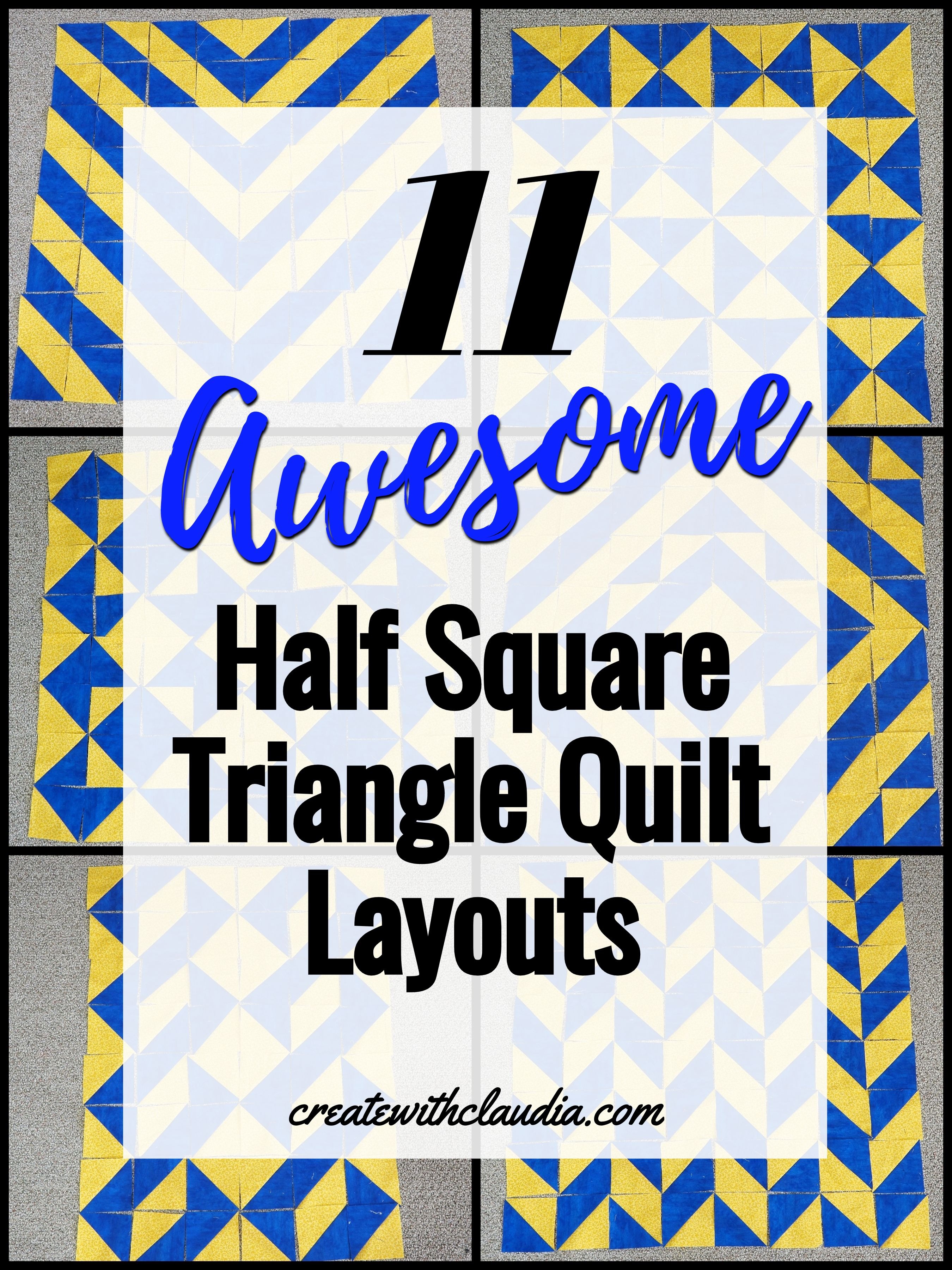 More Half Square Triangle Patterns
One of my favorite quilting units is the half square triangle. To look at one, it does not look like anything fancy, but when added to a quilt block, or laid out on its own, it takes on a whole new life. Because I love them so much, I decided to do a follow-up to my previous post on various layouts for this versatile block. So here they are, 11 More Half Square Triangle Patterns.
Take a look and see which one(s) you like the best. I know I have a favorite.
Want to see all of the layouts in one place? Here they are. The video even includes a quick tutorial on how to make a half square triangle.
Half Square Triangle Patterns
Block specifications for these photos
If you want to make one of these small quilts for yourself here is the info.
The half square triangle units measure 3 1/2″ square
With the exception of one layout, there are 64 units in each layout (8 across and 8 down)
The finished quilt should measure approximately 24″ square
Twinkling Star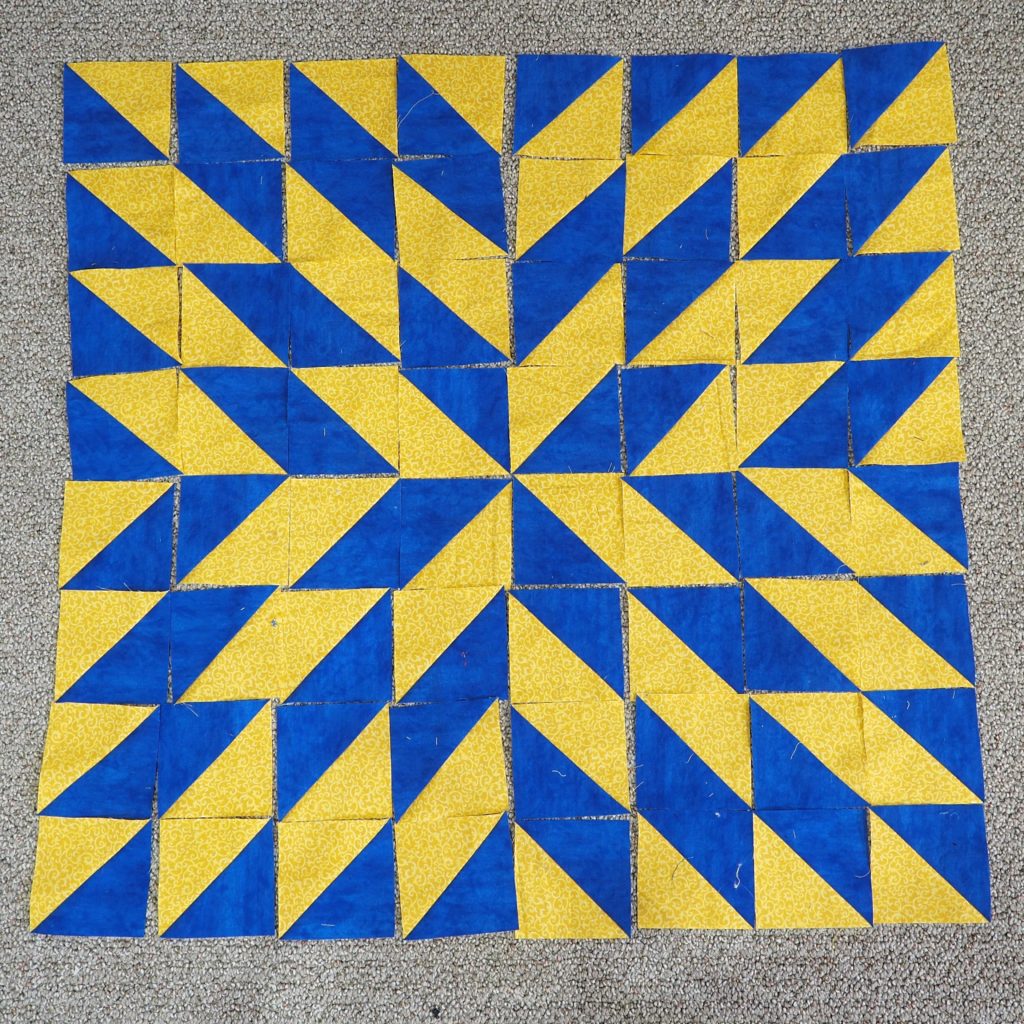 A larger version of the old Hunter's star block, this layout is a stunner.
Freeform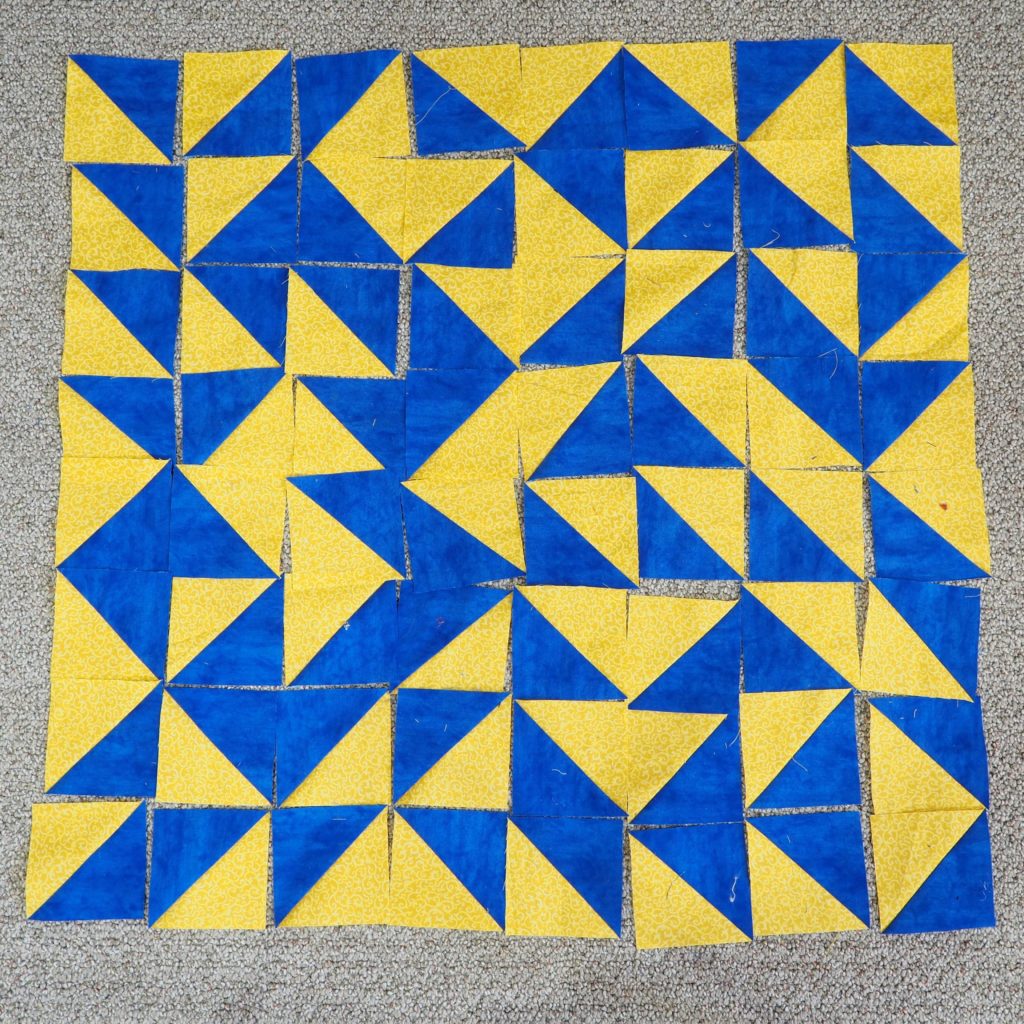 This is just about the easiest layout you can do with half square triangles. Just lay them out any which way and when you come up with a look you like, sew them together.
Deck of Cards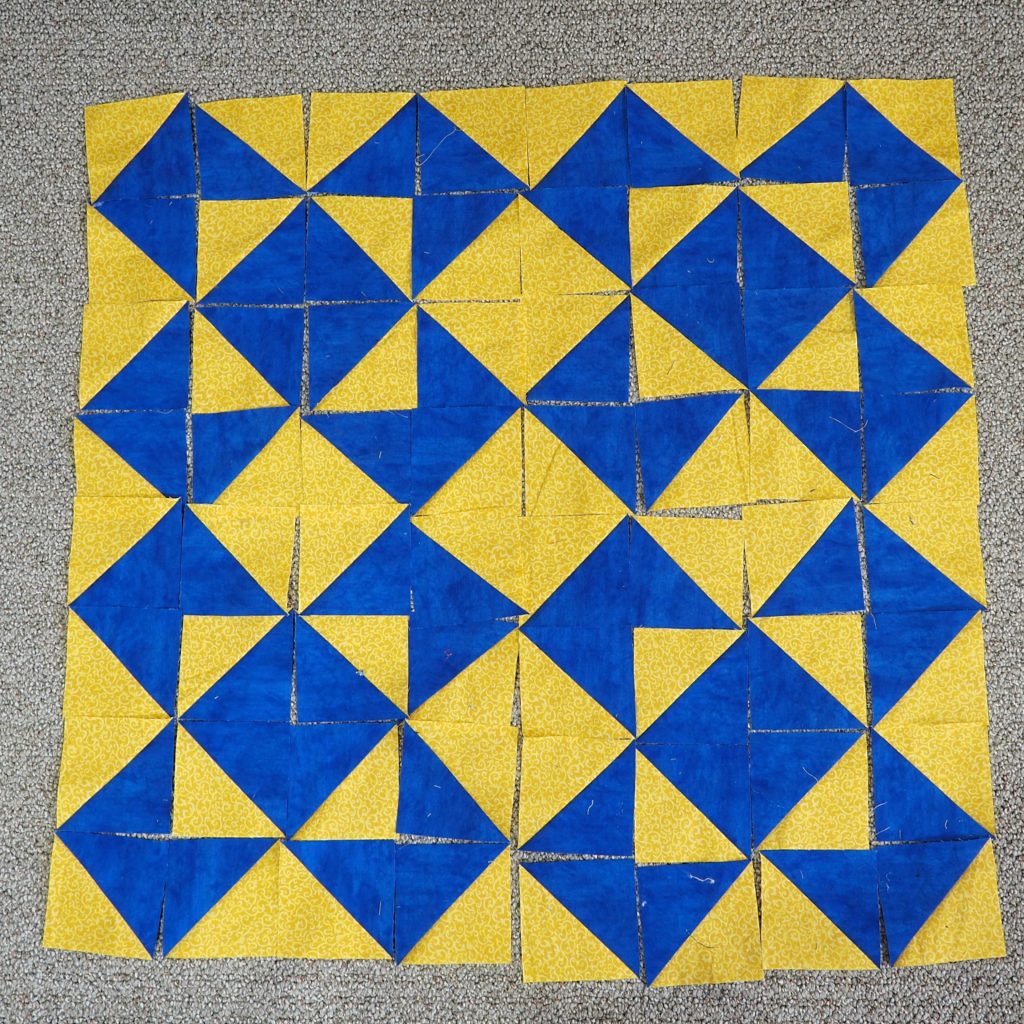 Visually striking, this layout has a nice symmetry to it.
Optical Illusion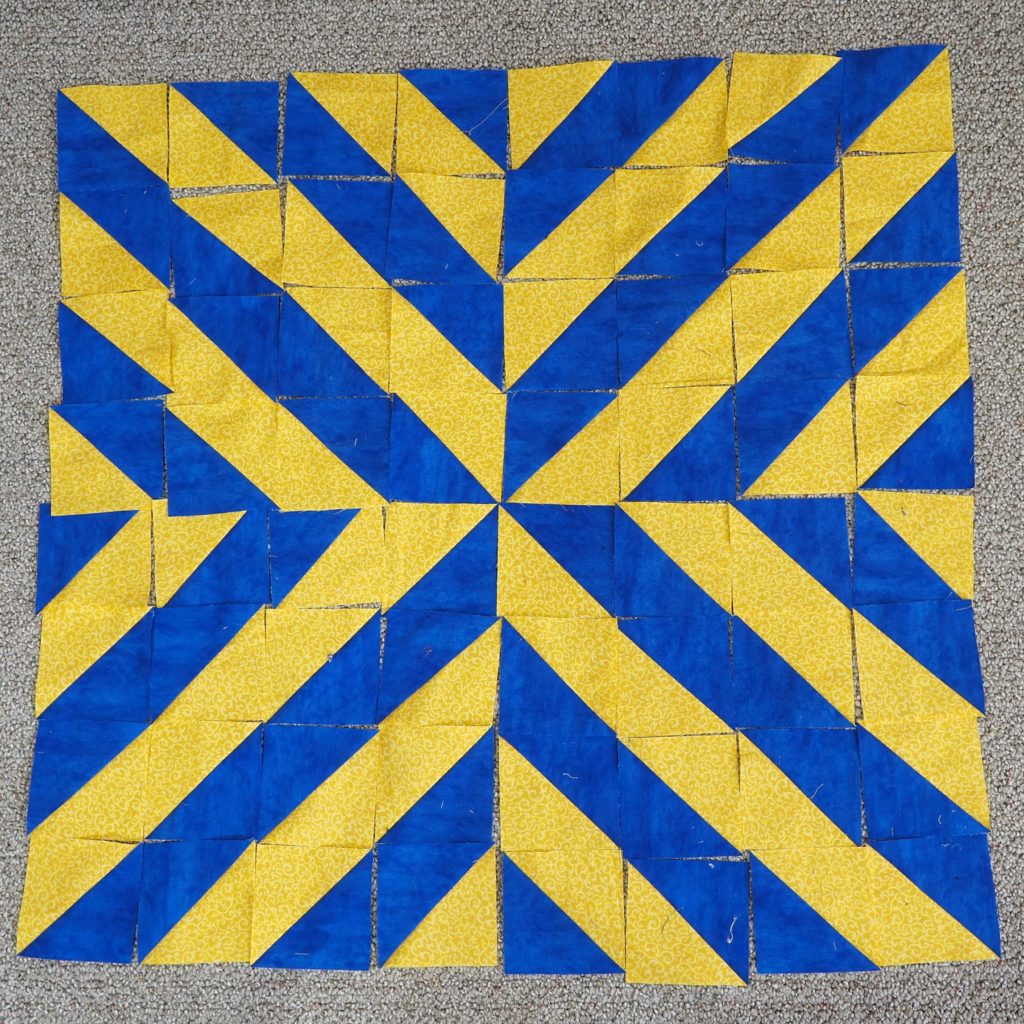 At first glance it looks like arrows, but the lines are slightly offset and that gives the pattern some movement.
Geometric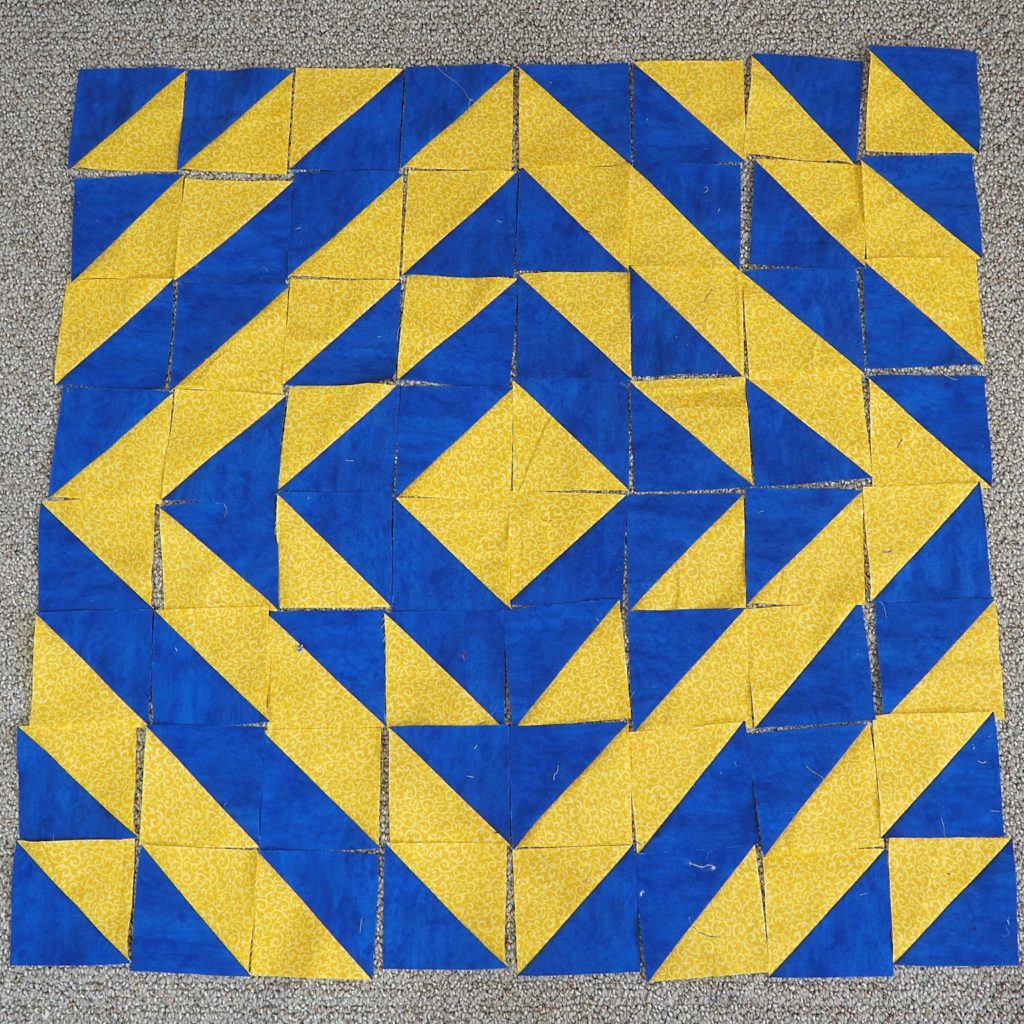 In my opinion, the layout of the half square triangles in this pattern gives it a southwestern appearance and draws the eye to the center of the design.
Vortex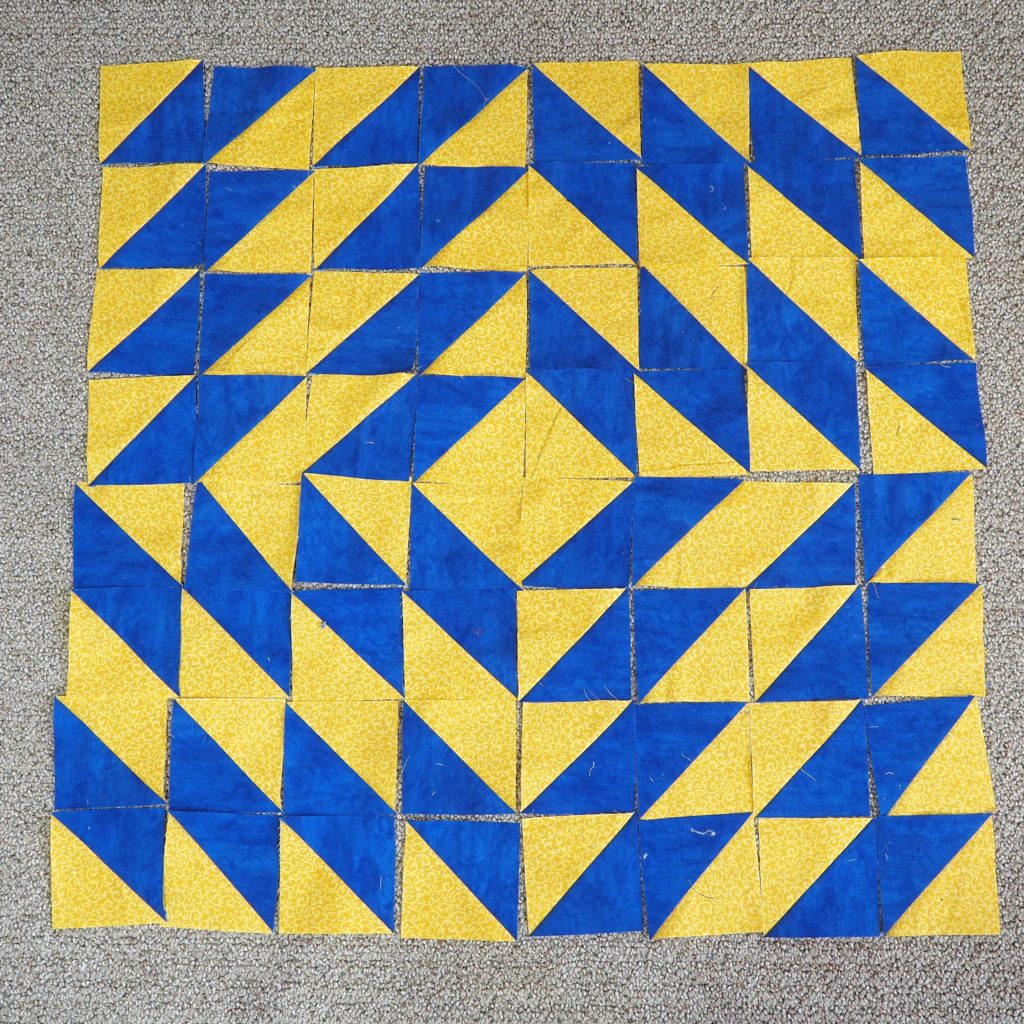 This design will make your head spin a bit, and it is quite bold.
Hourglass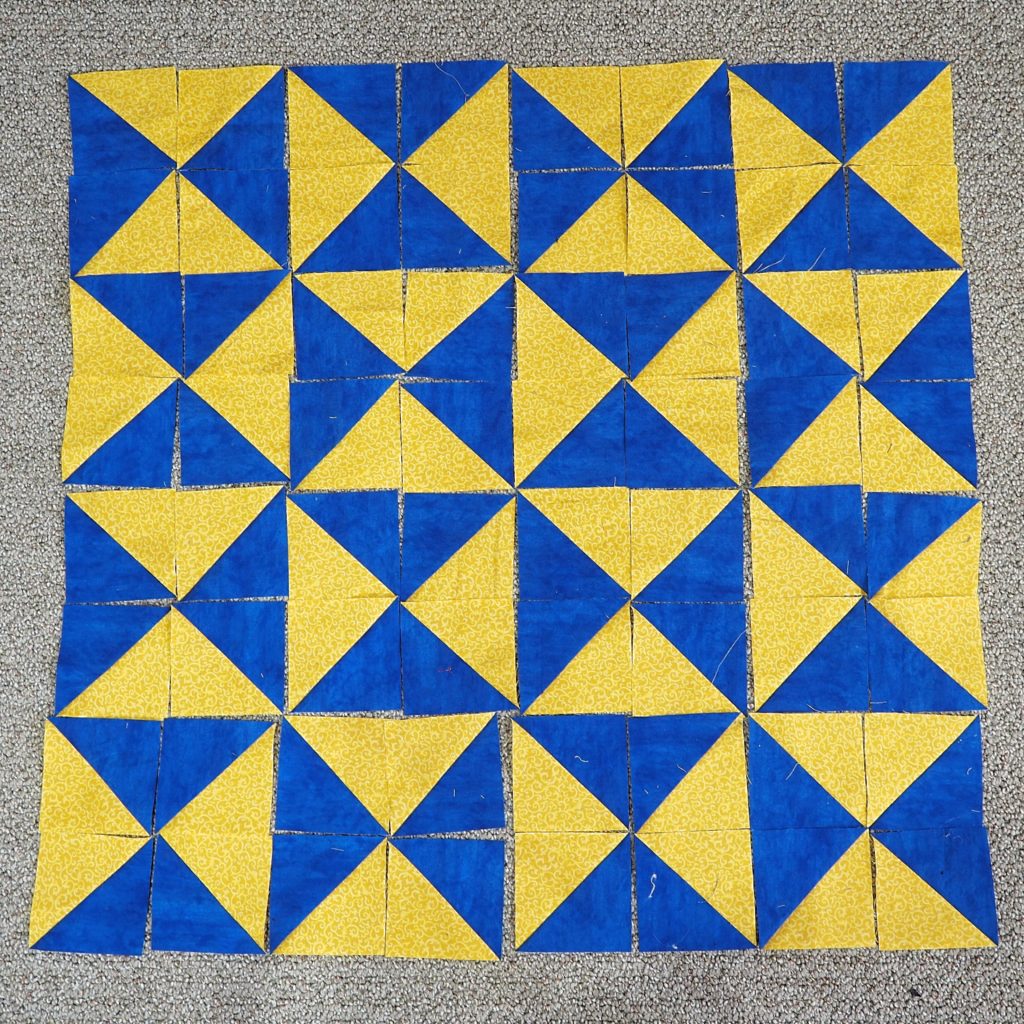 A traditional layout, the hourglass pattern is easy to make and looks great.
Spinning Wheels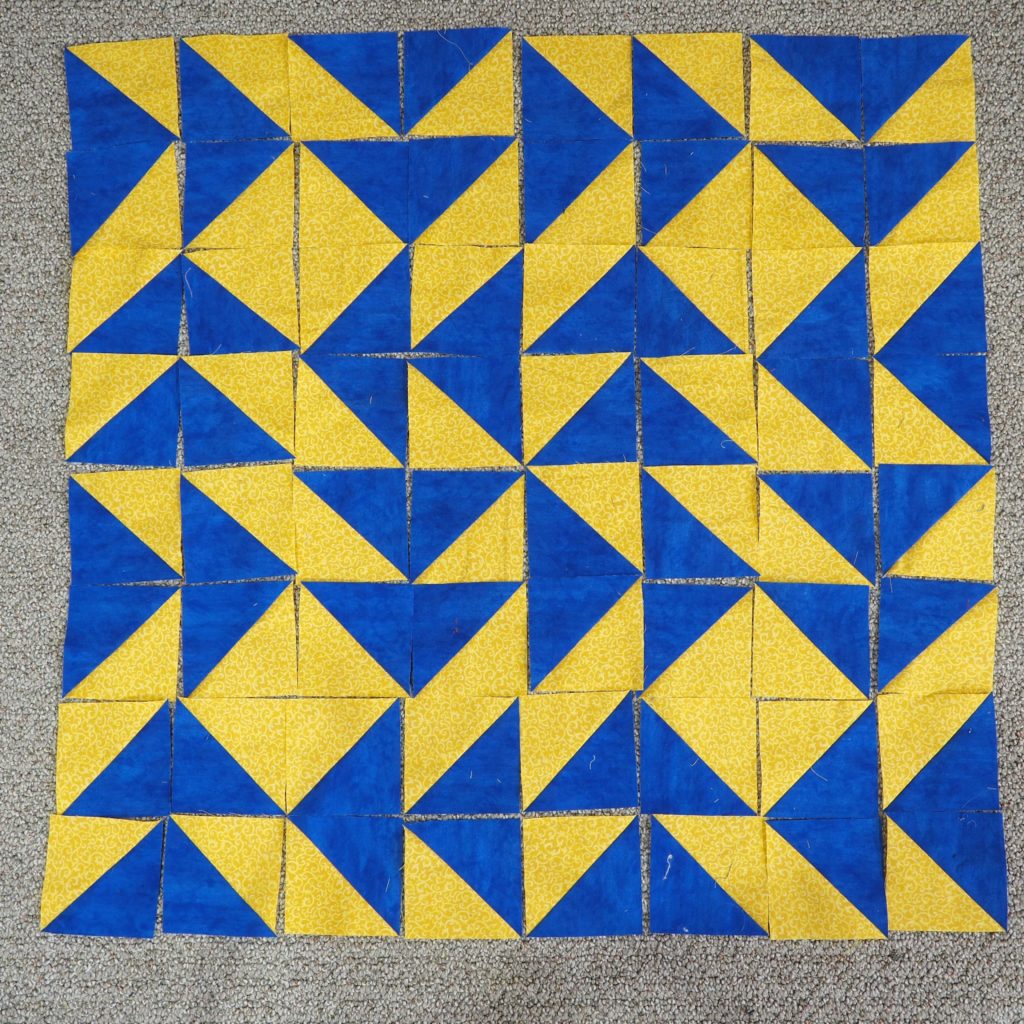 One of the busier options, the spinning wheels are a bold graphic design.
Herringbone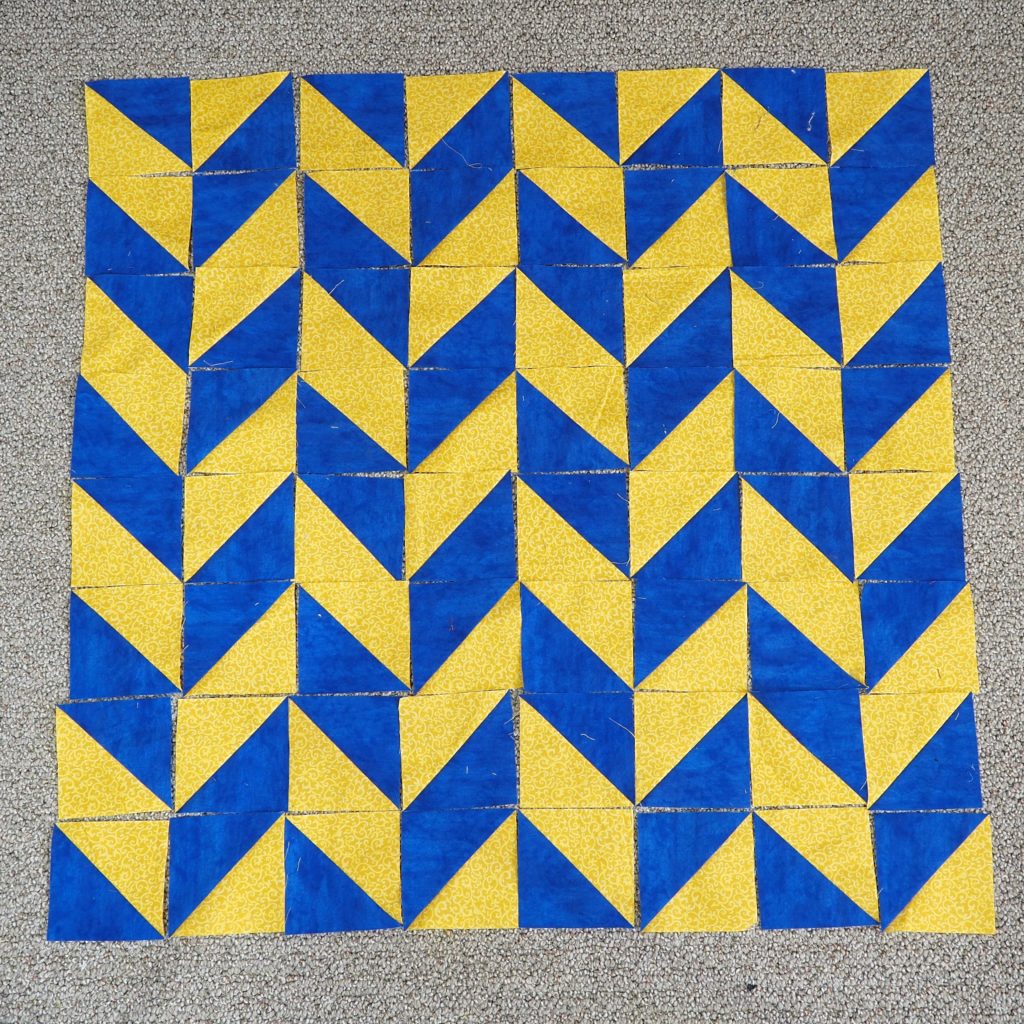 A classic across all design genres, the herringbone pattern is simple yet stunning.
Arrows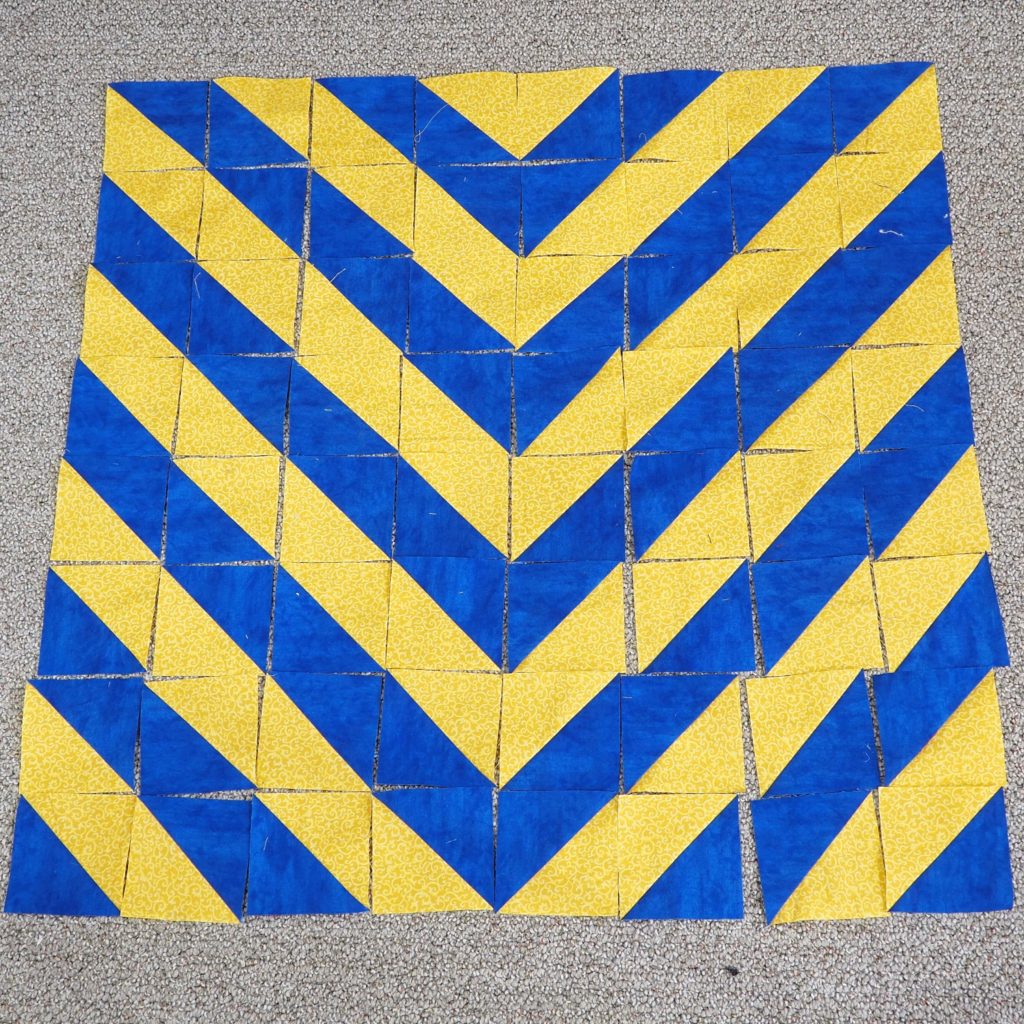 Simple, yet spectacular, this layout goes together in a snap.
Twists and Turns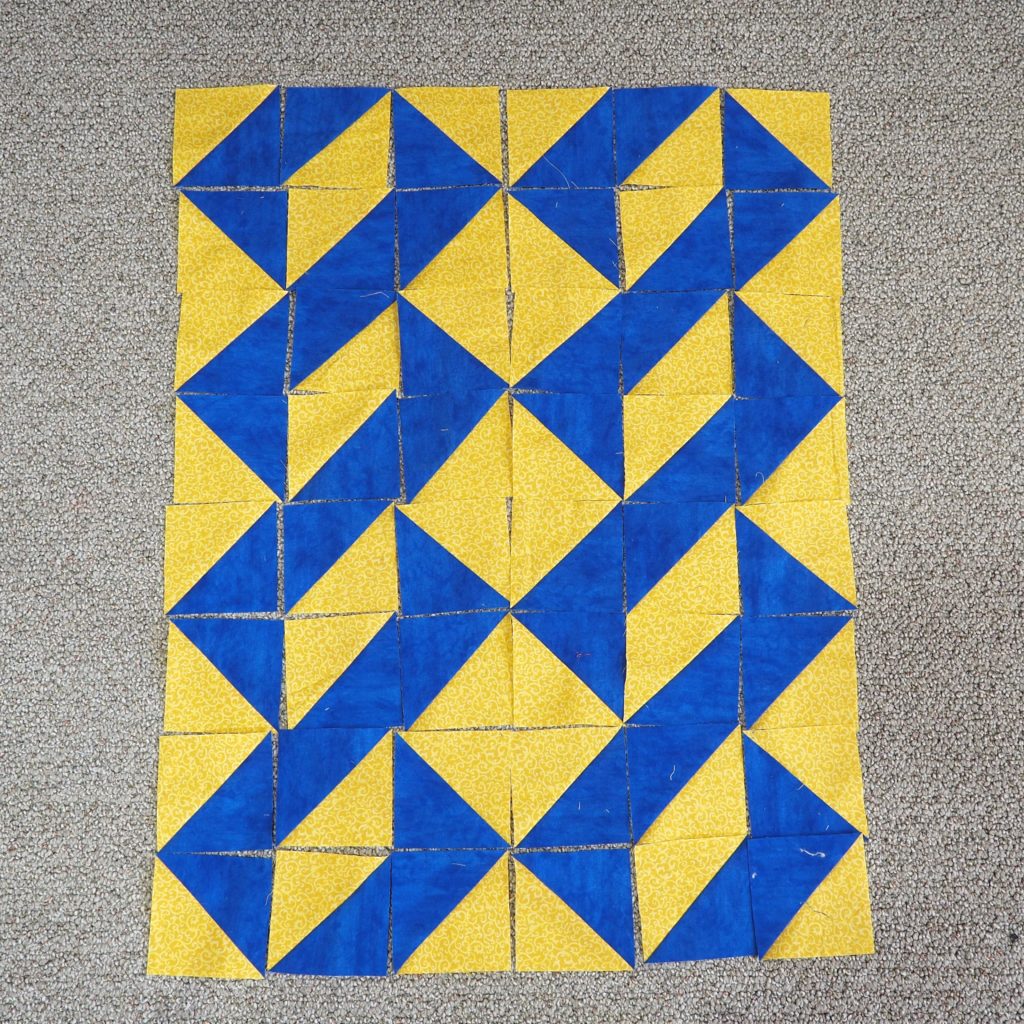 Who knew the simple half square triangle unit could lead to such twists and turns?!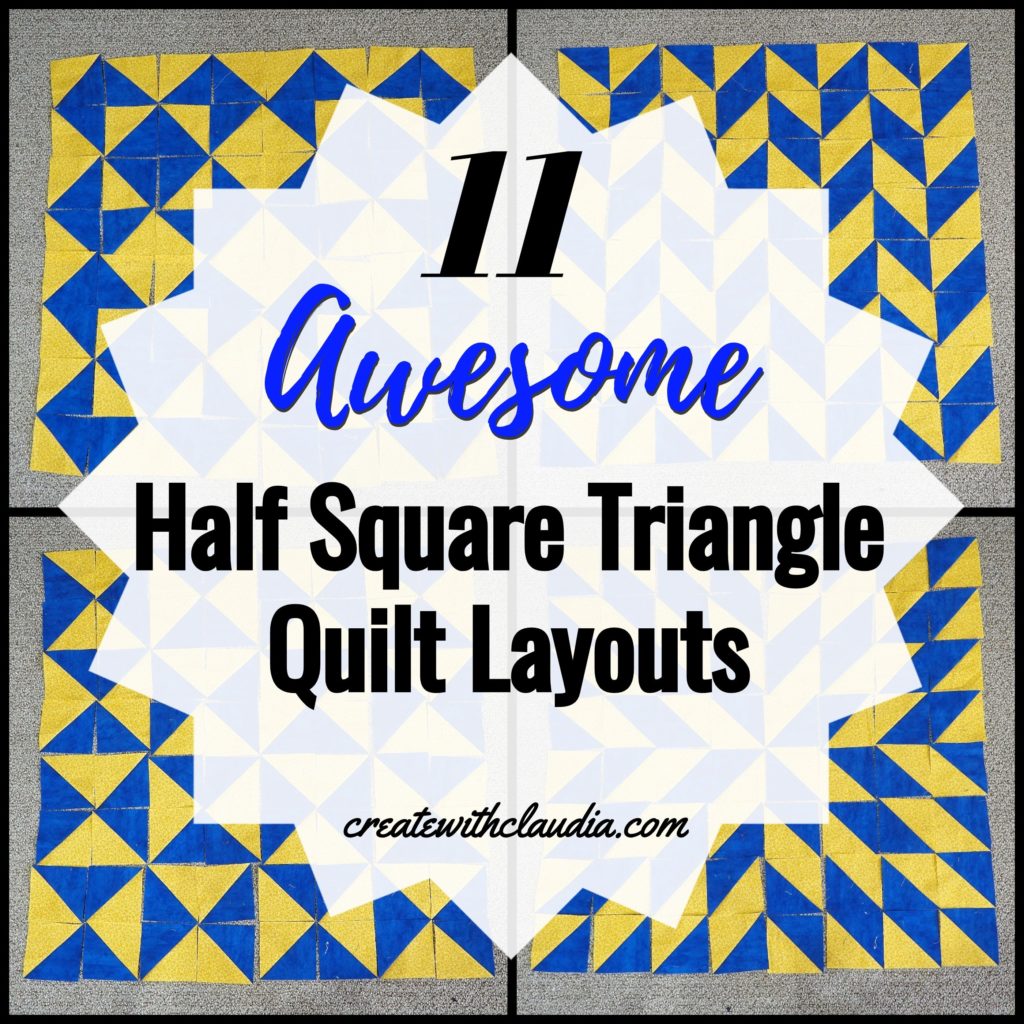 Even More Half Square Triangle Patterns
If you love these ideas, then you will love the other 16 half square triangle patterns I laid out in my other article.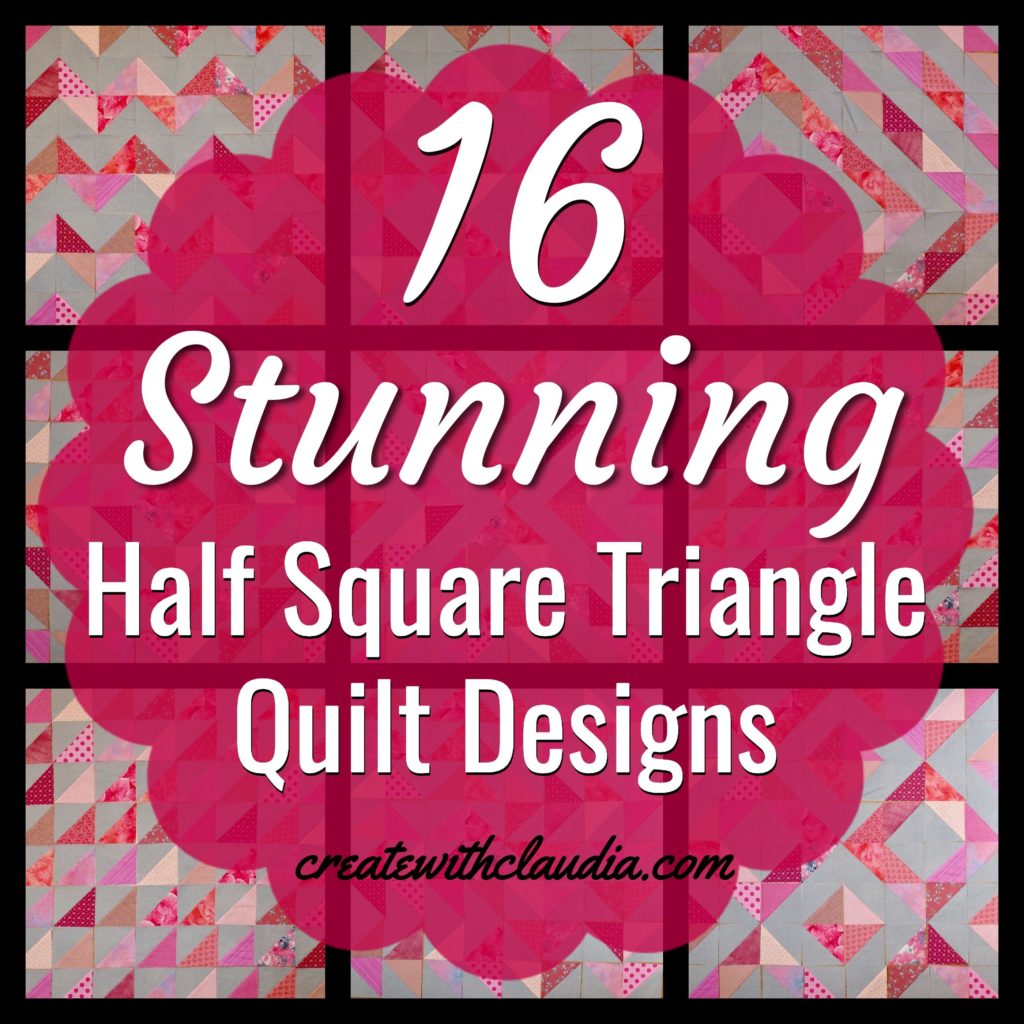 Do You Love Half Square Triangle Patterns?
Here are some items that you might find interesting.
As an Amazon Associate I earn from qualifying purchases.