February Monthly Color Challenge Entry for Patterns by Jen 2020 Event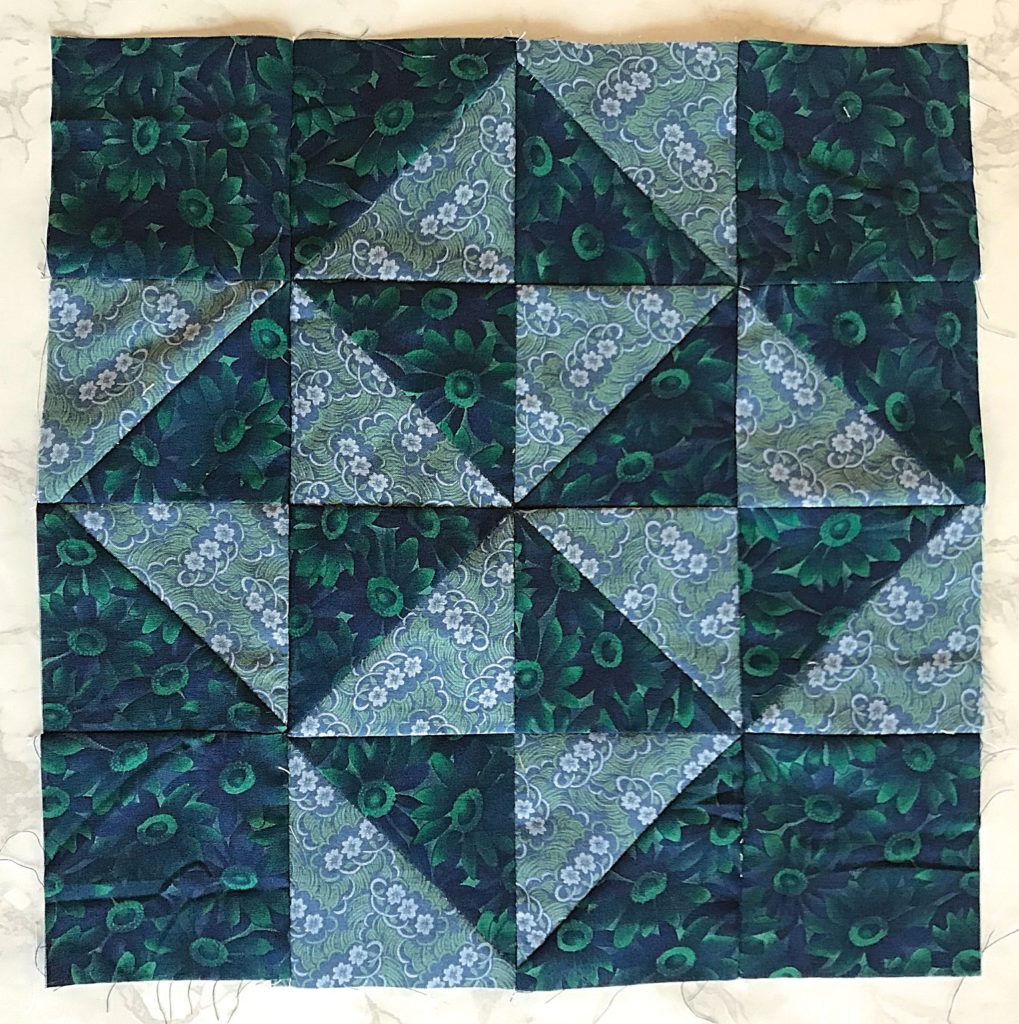 This month I have the honor of being one of Pattern by Jen's featured bloggers for her quilt along. The February monthly color challenge is teal and is inspired by the Indigo bunting.
I don't see these birds very often, but when I do I can't miss them. Their vibrant teal blue color shines through the trees.
Surprisingly, while I love teal blue, I don't have a lot of it in my fabric stash. As a result, since I'm limiting myself to only fabrics I have on hand for this challenge, I had to dig a bit to come up with these choices. I like the way they turned out.
My February Monthly Color Challenge Blocks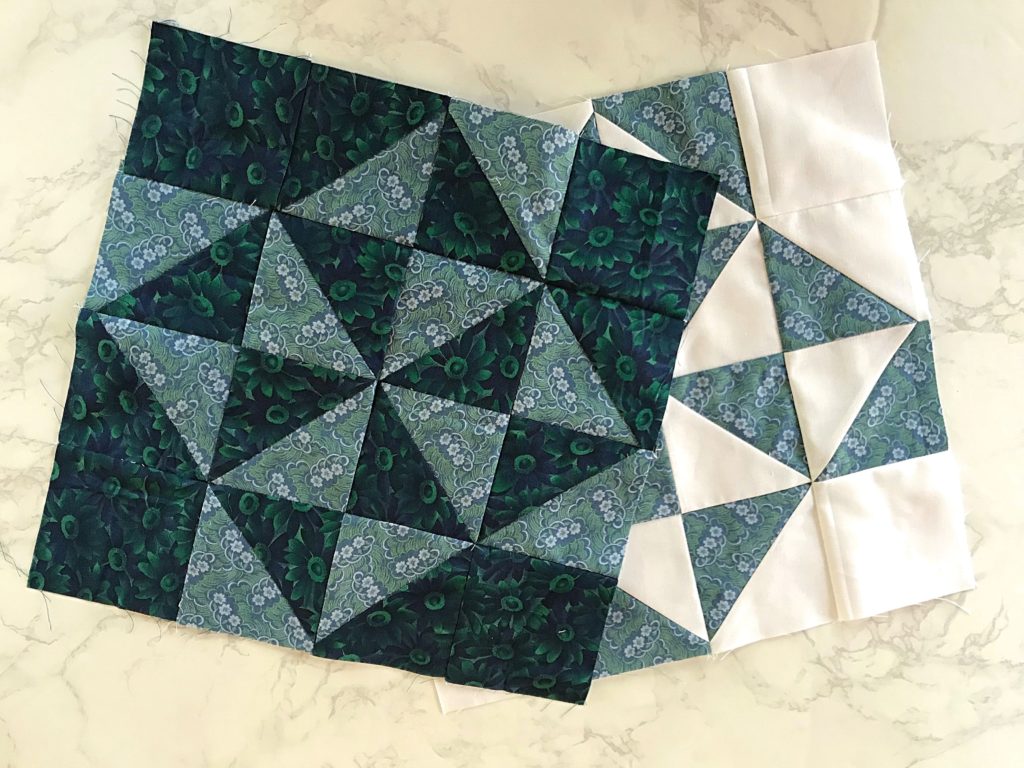 This year Jen added options using the monthly color and black or white, so I decided to go with two versions of the block, the one with the colors and the one with the color and white.
While I love them both, I have to say I am loving the block with the white. It really makes the design pop. It looked great with my yellow January block last month too.
While I was assembling the block, I did notice that I had to be extra careful because of all of the points. I pinned quite a bit when I was piecing it. I also had to stay pretty organized because it was easy to sew them together in the wrong direction.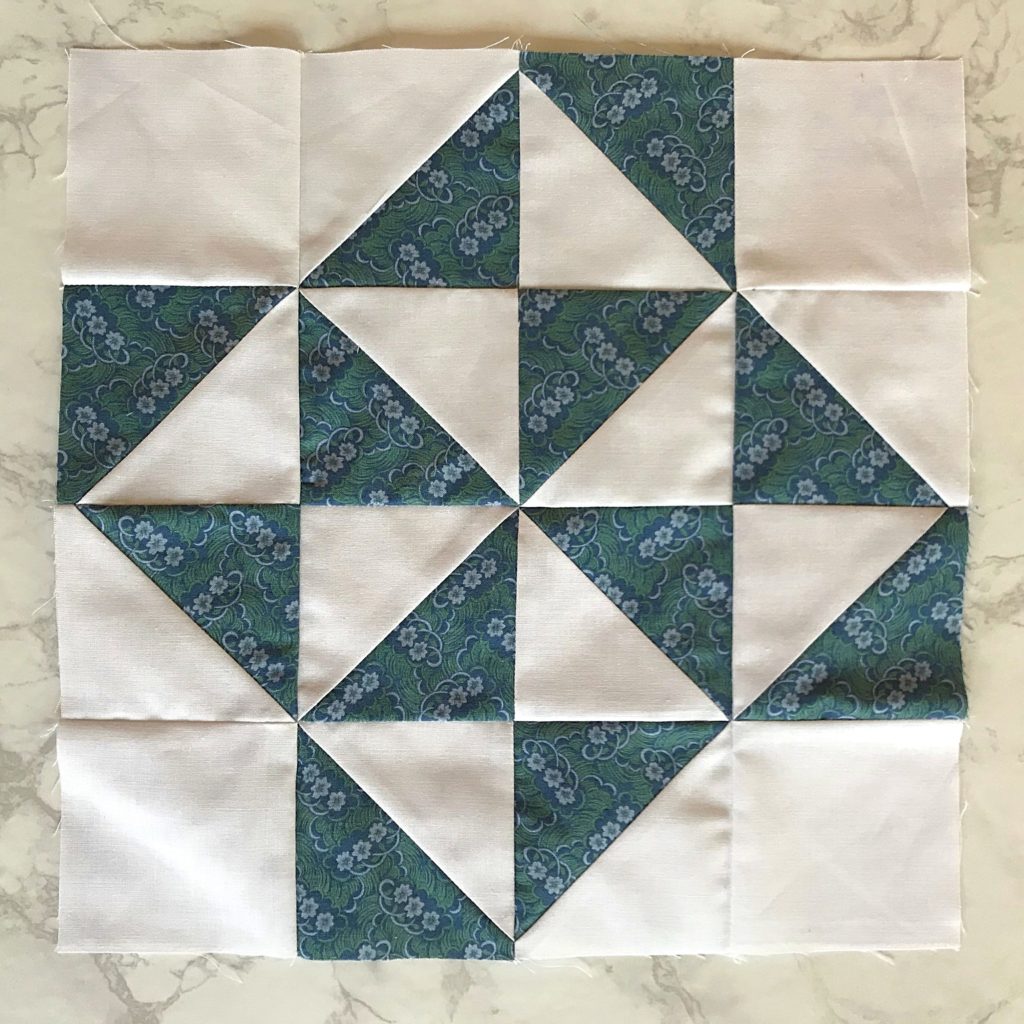 Check Out the Other Bloggers and Their Beautiful Blocks for This Month
Sponsor and Prizes
An exciting addition to this years' challenge is that there will be quarterly prizes awards.
Make sure to go to the Patterns by Jen website to find out everything you need to know about this fun challenge.
Not only that, but there are some generous sponsors this year. A big thank you goes out to all of them!
Sponsors for the First Three Months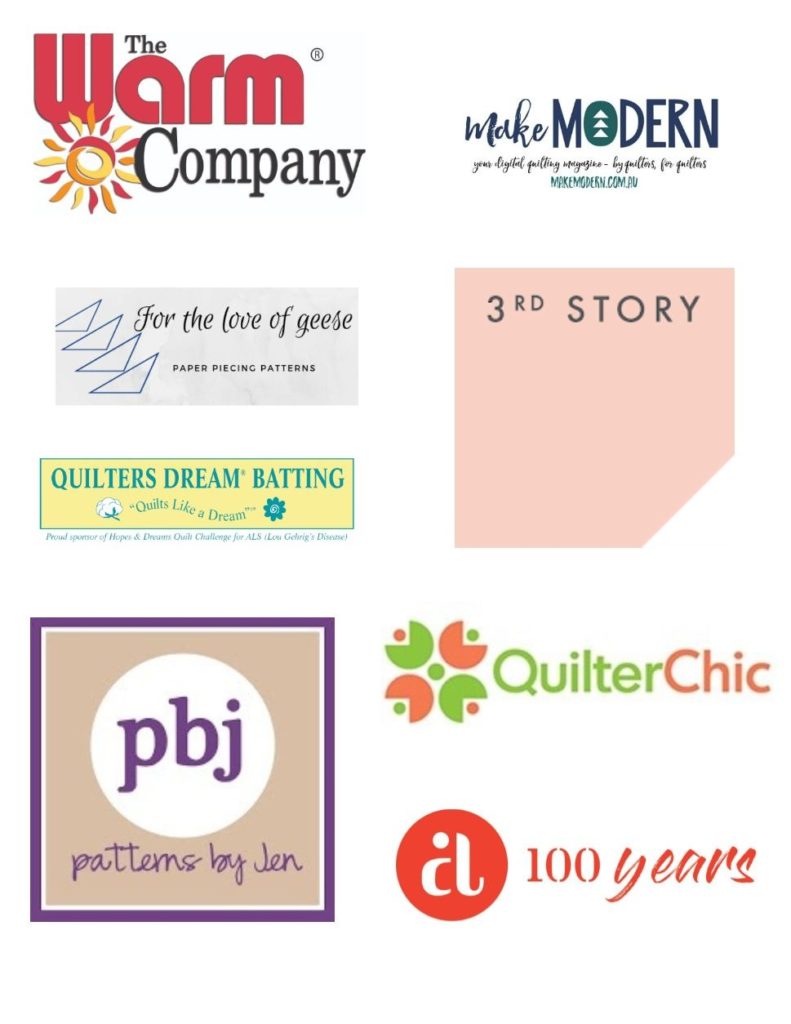 Don't Forget!
If you are joining in the fun, use the hashtag #2020MonthlyColorChallenge to show off your work!
Happy Quilting!