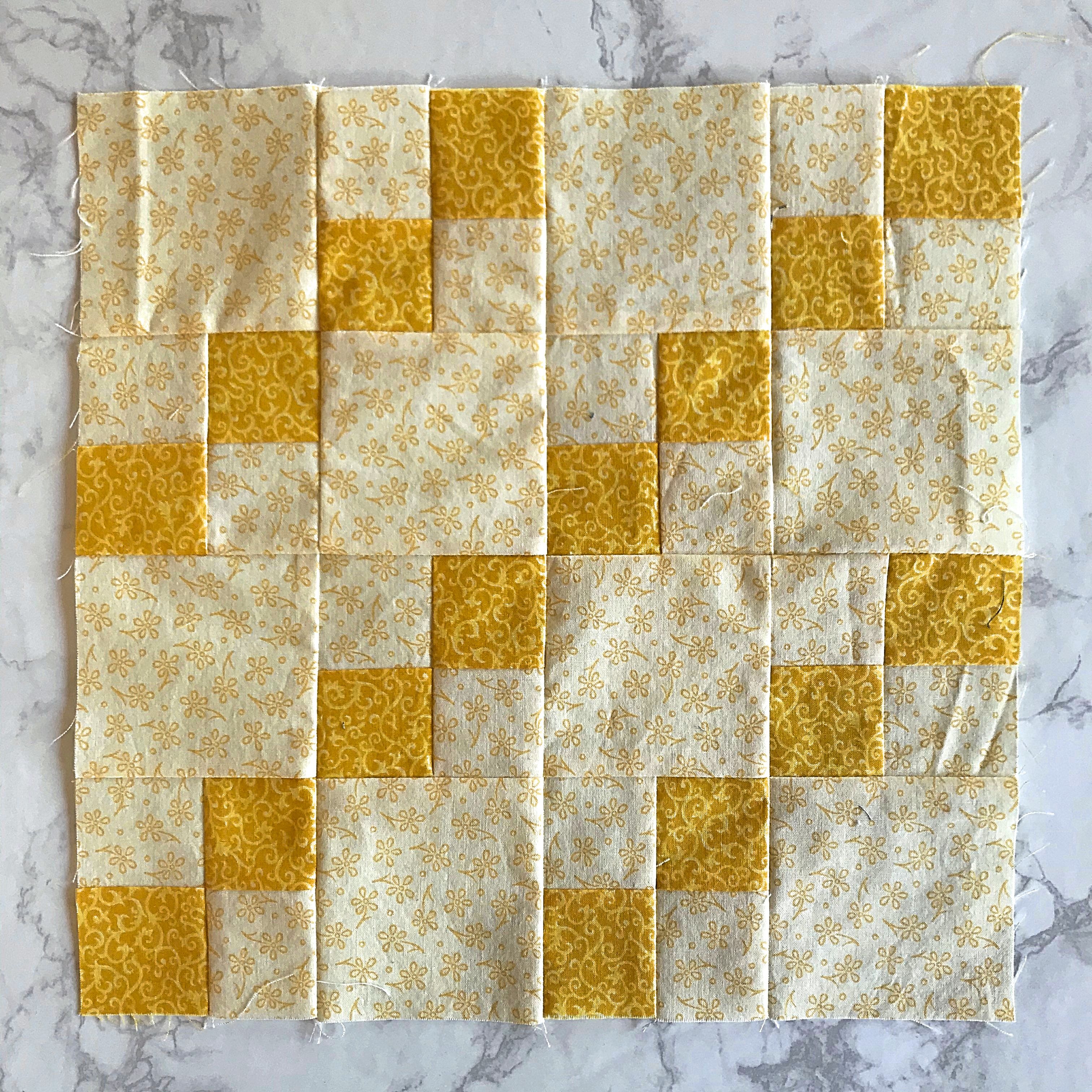 January Monthly Color Challenge Entry for Patterns by Jen 2020 Event
It's the new year so that means it's the start of another quilt along hosted by Patterns by Jen. Like last year, a different color and block is introduced each month. What is different about this year is that the color choices are based on birds. How lovely! First up is the January monthly color challenge block which is yellow, and inspired by the goldfinch.
Another difference with this years' challenge is that Jen is adding an option for making the block with black or with white. As a result, I decided to two versions of the block, and I have to admit, I'm really loving the yellow and white option.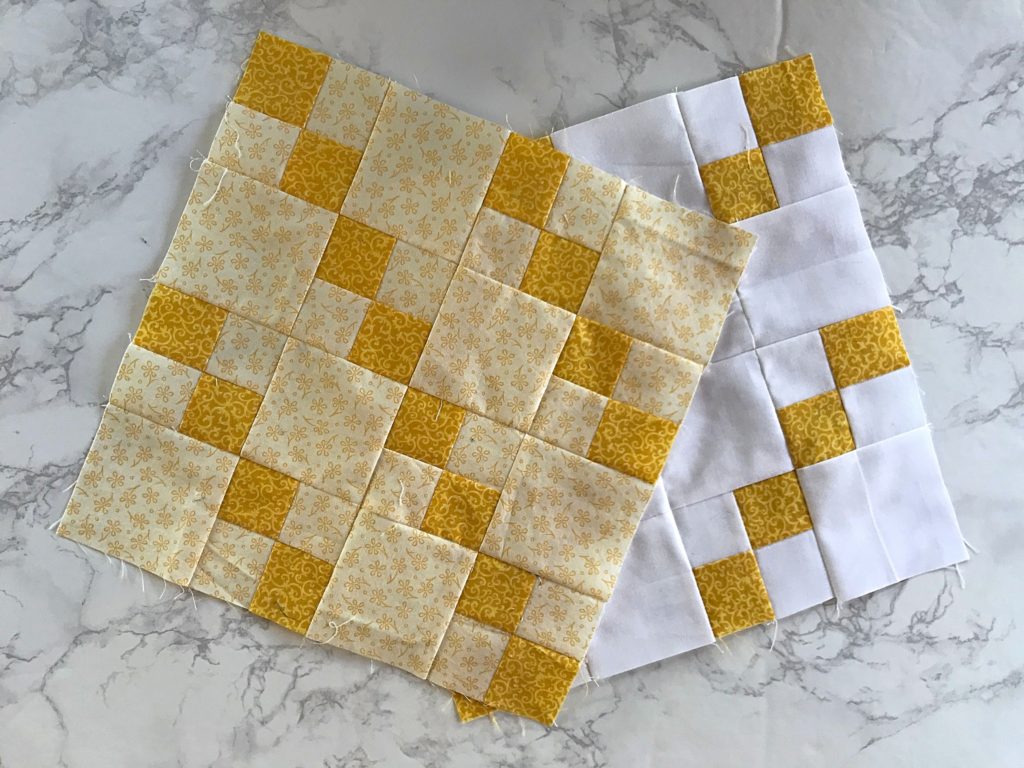 As if the additional color options weren't good enough, this year there are generous sponsors and, best of all, quarterly prizes. To join in the fun and get the patterns, visit the Patterns by Jen website.
My January Monthly Color Challenge Blocks
This months' color choice and prompt are perfect. Bright and sunny, I love looking at goldfinches when they are at my bird feeders, and the males are particularly yellow in the summer. The happy color is a reminder of the warm months to come.
Whenever I do a quilt along, I like to add a little challenge for myself in some way. Last year I used only batiks. This year I am only allowing myself to use fabrics that I already have at home. This will help me continue my quest of using up some of my fabric stash (to make room for new stuff of course!)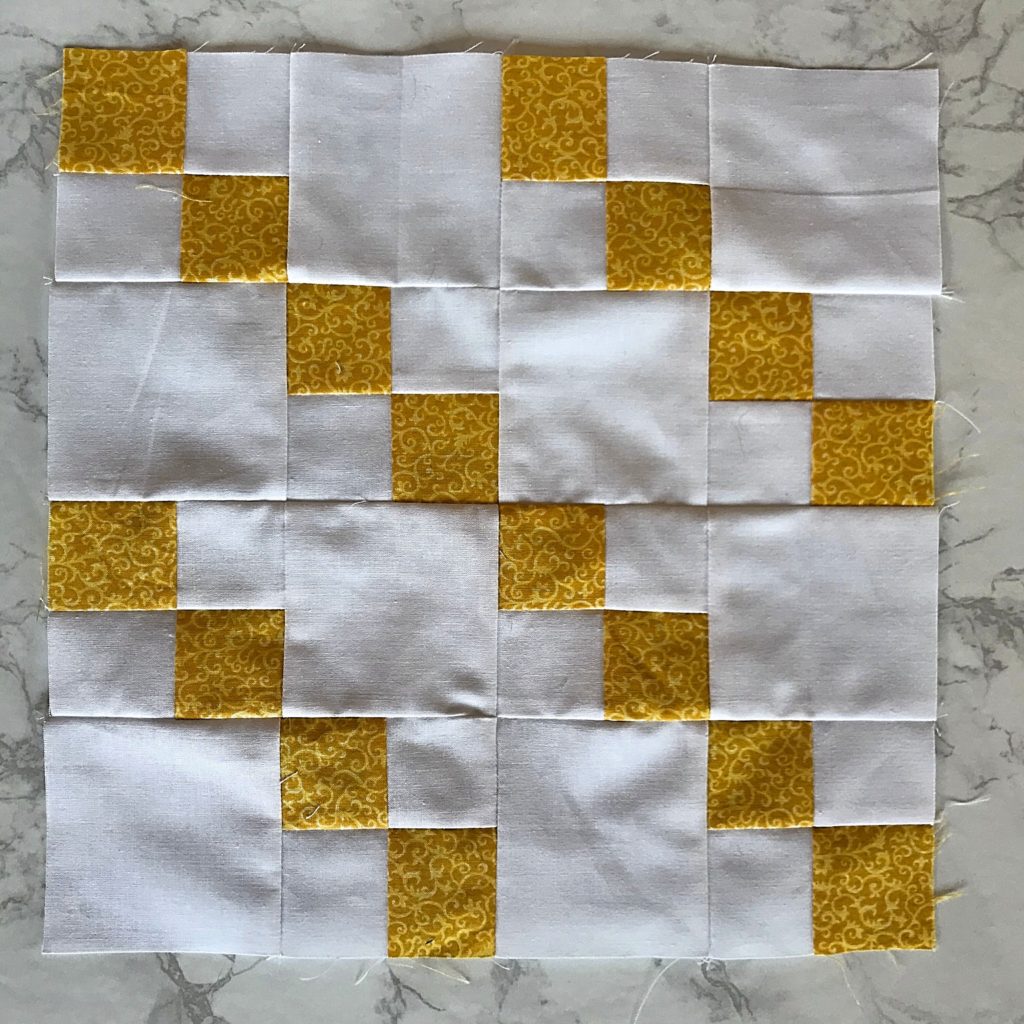 Featured Blogger
I am excited to let everyone know that, for a few months this year, I will be one of Jen's featured bloggers. Because of this, I've been busy at work preparing the blocks so I can write about them.
Make sure to stay tuned so you can see my progress throughout the year.
You can see last year's entire quilt here. I still need to quilt it, but I do love the bright colors that the batiks created.
Happy Quilting!