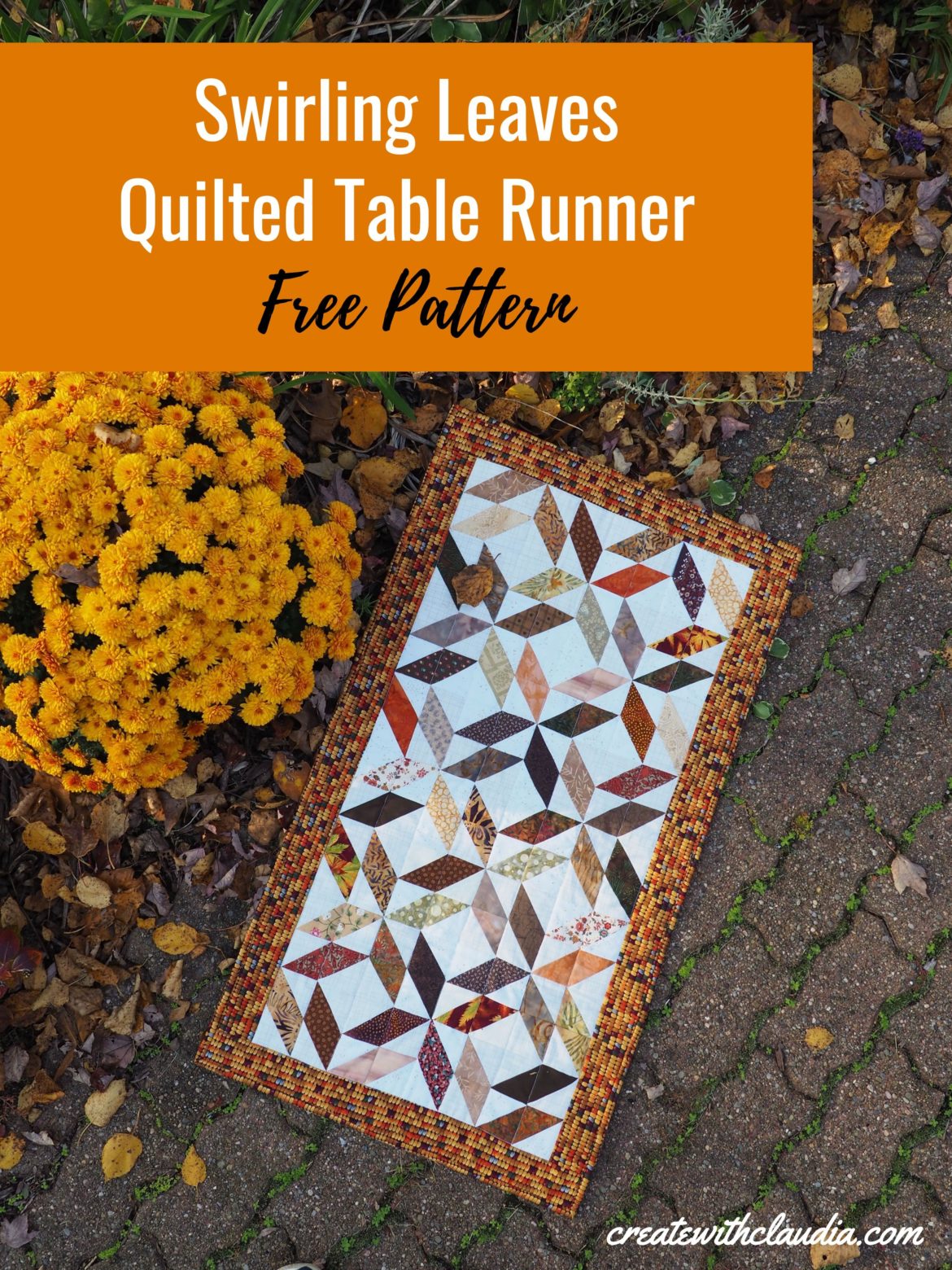 Swirling Leaves Quilted Table Runner Pattern
I hope you aren't getting tired of all of my stash busting patterns. If you have visited my website before, you know how much I love them. If you are a new visitor here, welcome. You will find that many of my designs, like this Swirling Leaves quilted table runner pattern, are ideal for scrap fabrics.
This design is all about autumn. That is primarily because of the fabrics I chose. It could easily be switched up to any holiday or season by changing the colors.
It's a simple pattern, but get ready to make a lot of half square triangles. You might want to have your favorite podcast or audio book lined up because you will be trimming for a little while.
So, pull out all of your scrap fabrics, or raid your stash, and get ready to make this pretty table runner.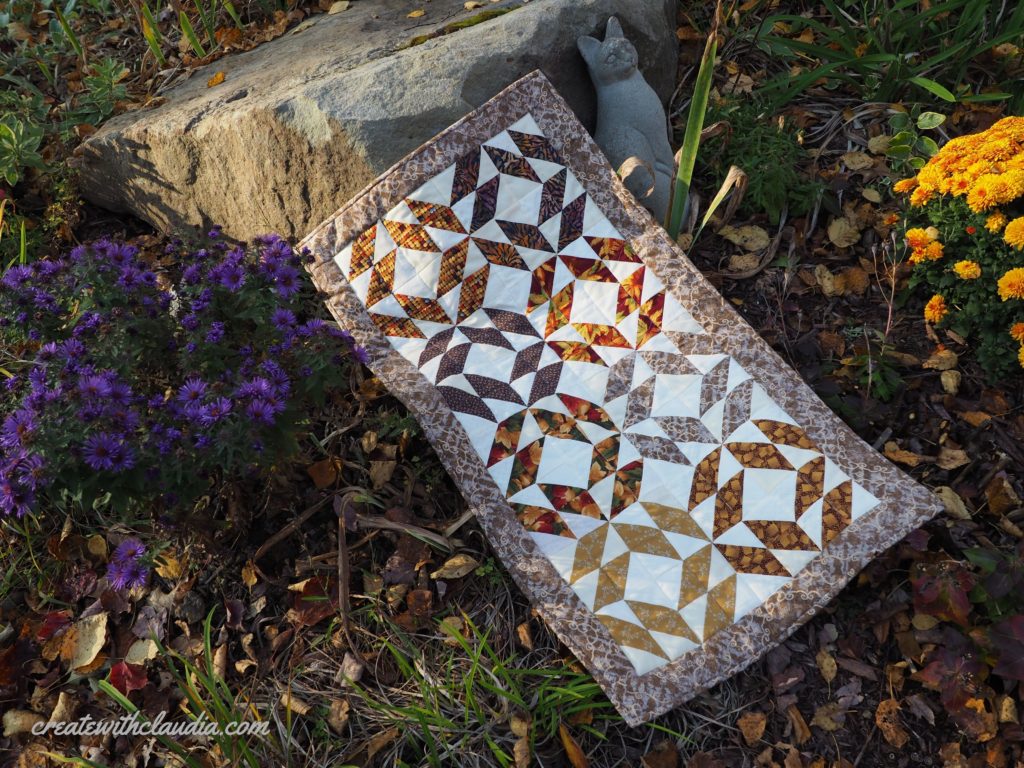 Video Tutorial
If you prefer to learn by video, I made this tutorial for the table runner as well. Enjoy!
Pattern Specs
Finished Size: 20" x 36"
¼ inch seam allowance used
Please read all instructions carefully before starting
Fabric Requirements
Background Fabric – ½ yard
Leaves – 1/8 yard per block, 8 blocks in total
Border – ¼ yard
Fabric for backing (¾ yard) and binding (depends on method of binding)
Batting
Items that May Help You With The Swirling Leaves Quilted Table Runner Pattern
As an Amazon Associate I earn from qualifying purchases.
Cutting (for all 8 blocks)
Background Fabric – 64 squares cut 3.25" x 3.25"
Leaves – 8 squares cut 3.25" x 3.25" per block, 64 squares in total
Border – 2 strips cut 32.5" x 2.5" and 2 strips cut 20.5" by 2.5"
Making the Half Square Triangles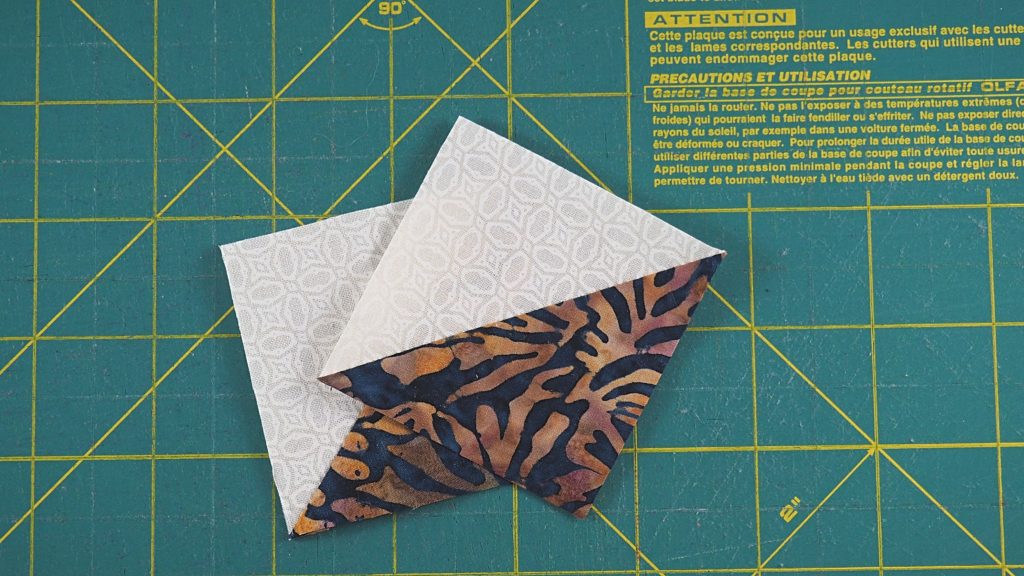 To make the half square triangles you will need all of your squares. Begin by pairing up the leaf fabric squares with the background squares.
This tutorial on how to make a half square triangle will show you the step by step process.
Important: Trim all of your half square triangles down to 2.5″ x 2.5″ for this project.
When finished with all of the pairs, you should have 16 half square triangles for each block, or 128 total.
Sewing Tip: There are a lot of half square triangles to make. I found it easier to sew them all together first, then press them, and lastly, trim them.
Making the Block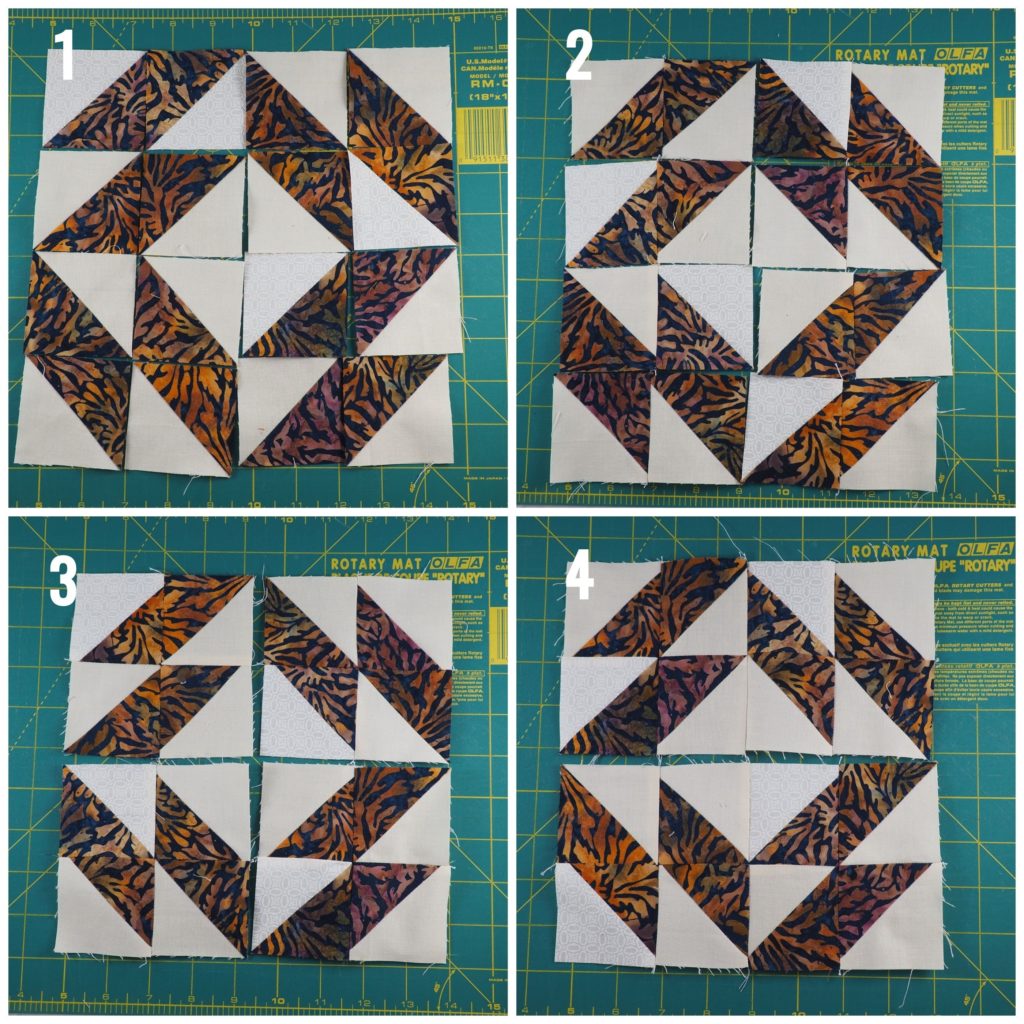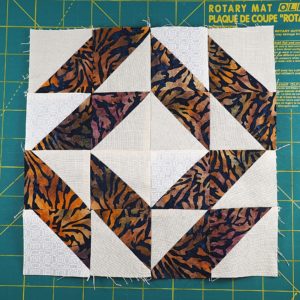 To make one block you will need 16 half square triangles. Lay them out as shown. Sew the squares together to form one block. Each block should measure 8 1/2″ square.
Repeat to make 7 more blocks. You will need 8 blocks in total.
Pattern Layout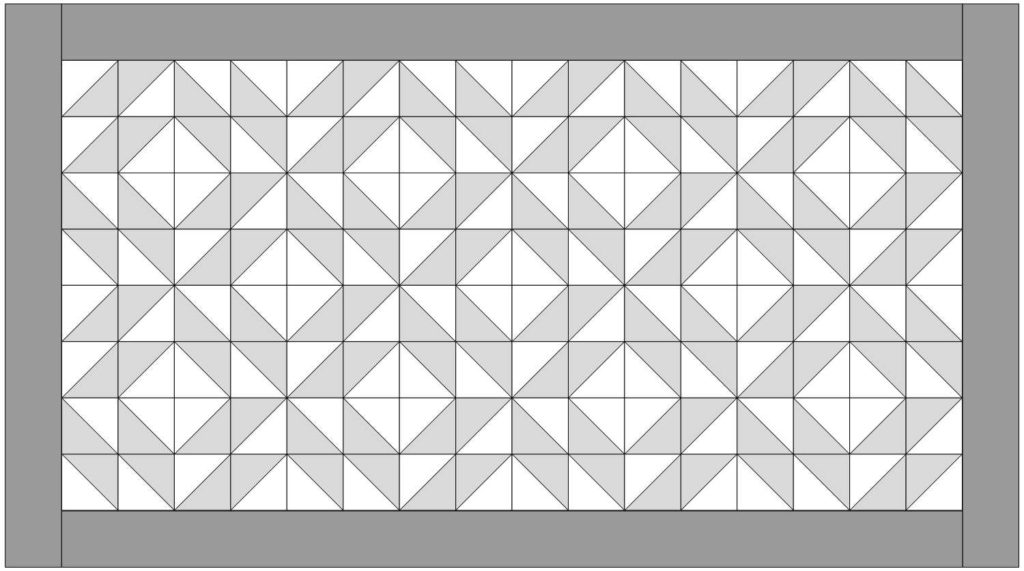 Assembling the Swirling Leaves Quilted Table Runner Pattern
Once the blocks are finished, lay them out as shown. You will have 2 rows of 4 blocks. Sew them together.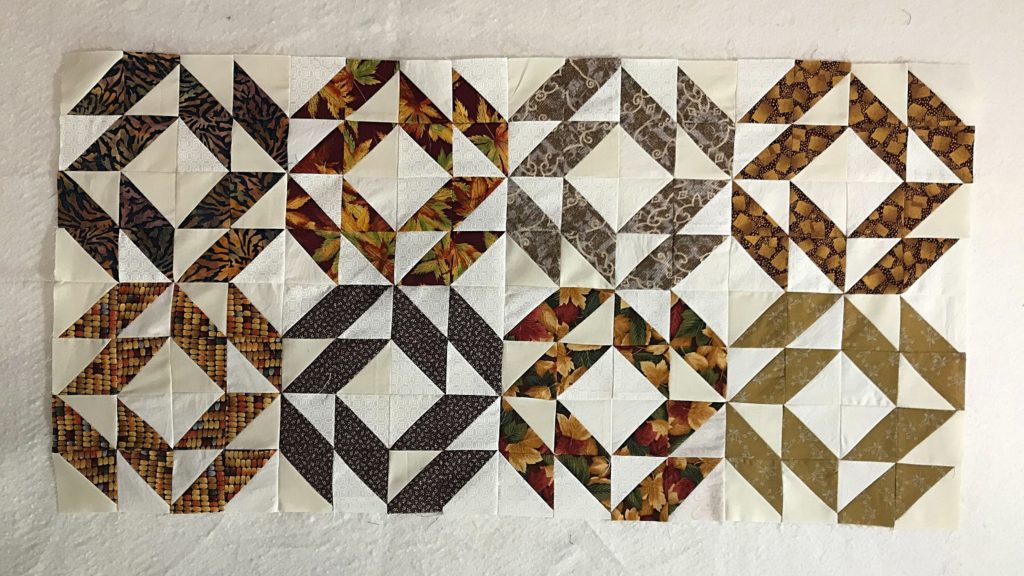 Next, add the borders.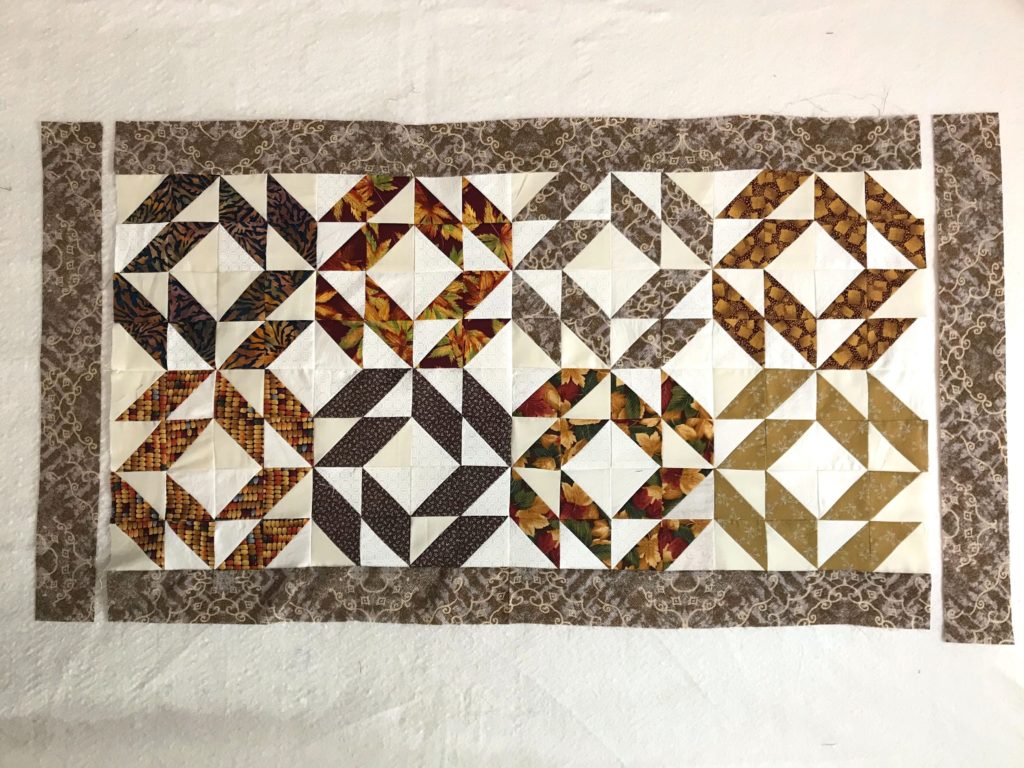 Important: Add the borders to the long sides first.
Take the two strips cut 32.5" x 2.5 inches. Add one along each long side.
Lastly, take the two strips cut 20.5" x 2.5" and sew one to each of the shorter ends.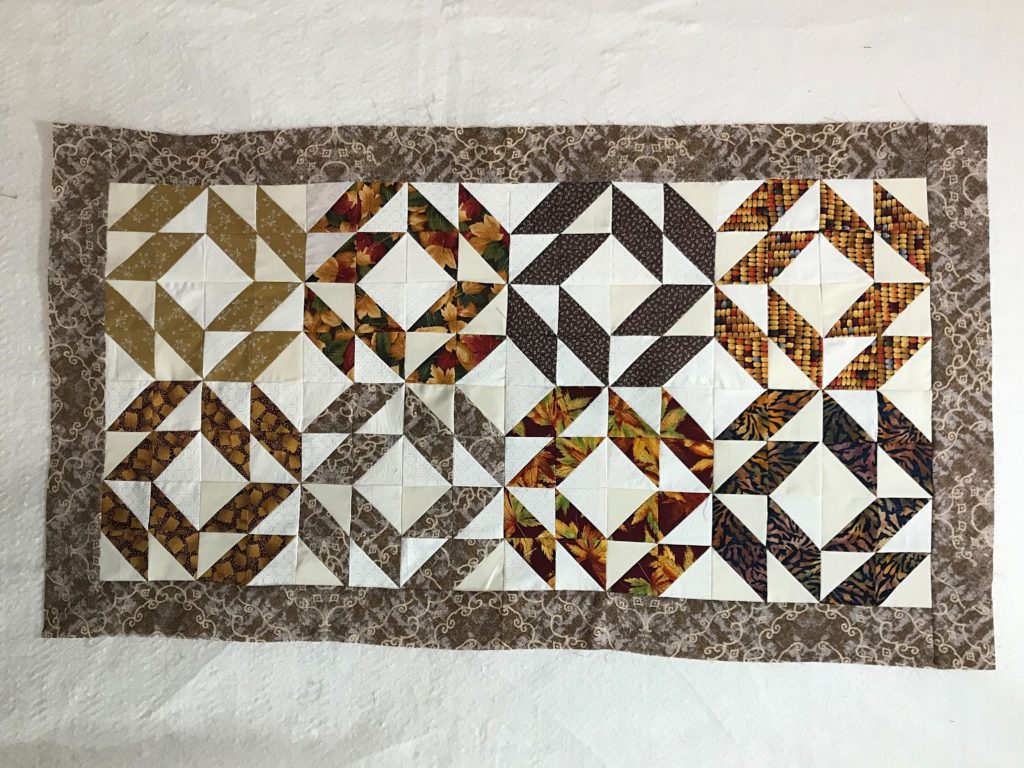 Finishing the Table Runner
Lay your backing fabric on a long surface, with wrong side facing up.
Next, lay your batting on top of the backing.
Lastly, lay your table runner on top with the right side facing up.
Baste the layers together using your preferred basting method.
Quilt as desired.
Bind using your preferred method.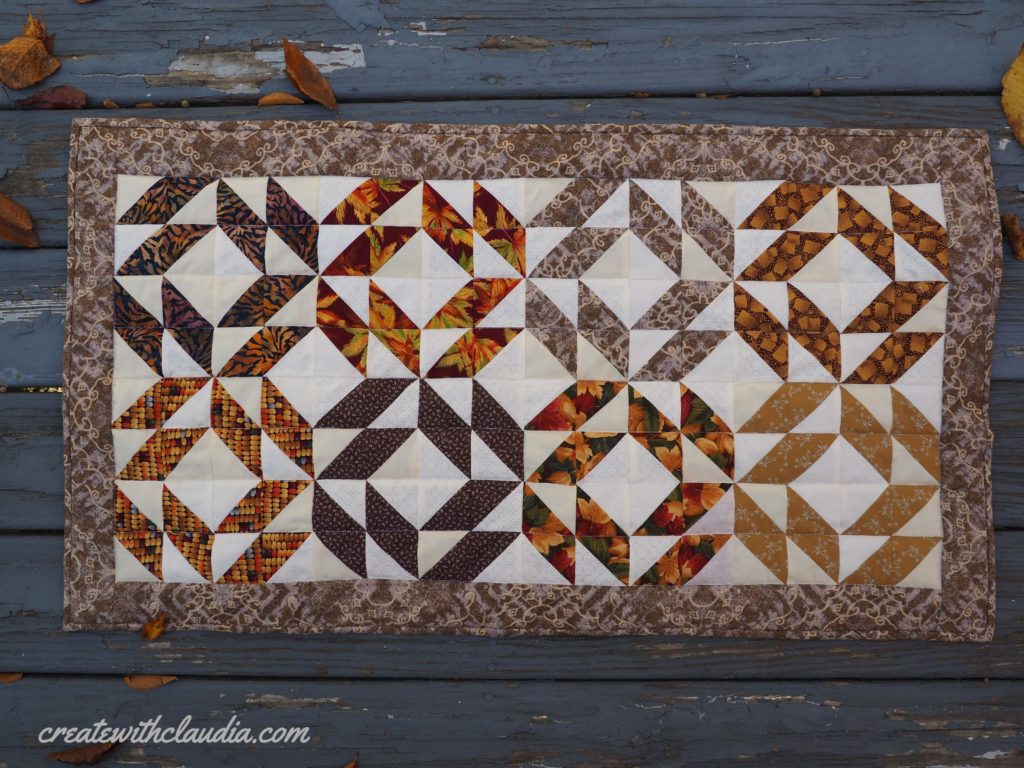 Two Different Versions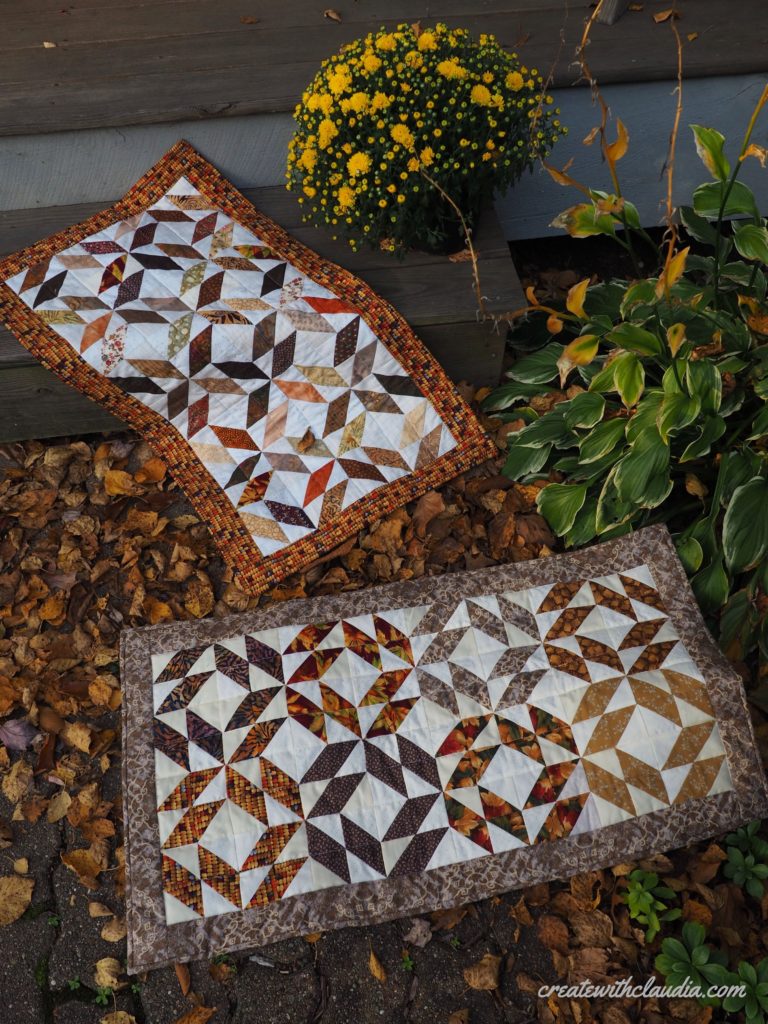 Enjoy your new table runner and Happy Quilting!
Check out some of my other seasonal and holiday table runner patterns.