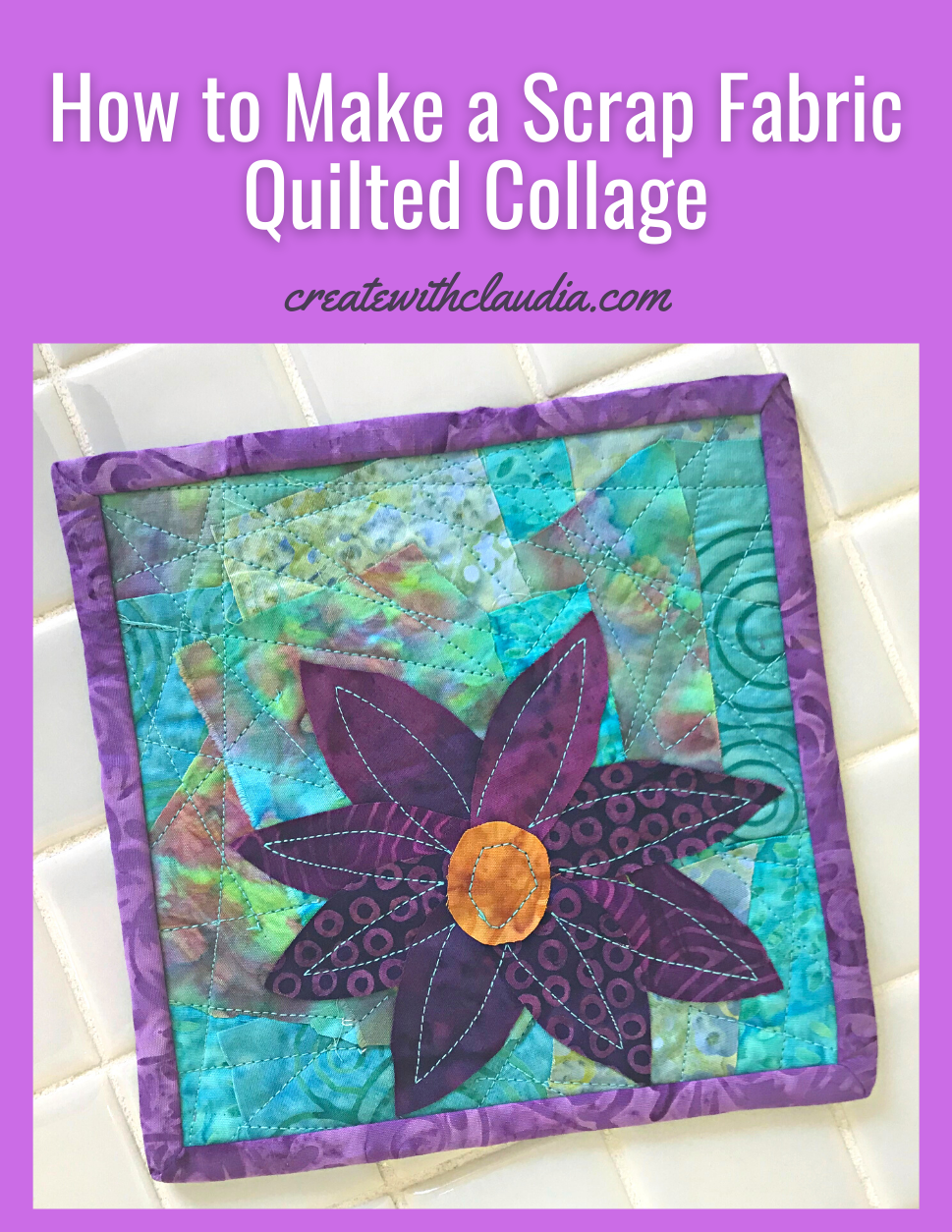 How to Make a Scrap Fabric Quilted Collage
Fabric scraps…I think it is a pretty good bet that if you quilt then you have lots of them on hand. I am always looking for ways to use mine up since I hate throwing them out. Learn how to make a scrap fabric quilted collage with this easy method. It is basically like painting a picture with fabric.
I used this technique in my October 2021 Island Batik ambassador project and thought you might be interested in it too. For that project, the ambassadors were provided one of the Aurifil thread endangered species color builders. I received the Blue-throated macaw set and wow, is it gorgeous.
My project for that event was a 20″ x 20″ collage of the bird. I named him Clyde and think he turned out nicely. Because it was such a fun and liberating process for me, I was inspired to do this quick tutorial.
Disclosure: Some of the items in this article were generously provided by Island Batik, Aurifil Thread, Hobbs Batting, and Schmetz Needles
Supplies Needed
With the exception of one item, the supplies needed are pretty standard.
Fabric scraps
Backing fabric
Batting (preferably fusible, but not required)
General Sewing Supplies
As an Amazon Associate I earn from Qualifying Purchases
Video on How to Make a Scrap Fabric Quilted Collage
This video has a short show and tell of my blue-throated macaw collage and a tutorial to make your own project.
Tips When Making Your Collage
This is an easy project, but there are a few things to keep in mind.
First: Keep your project fairly small. Because no glue is used in this method, the fabric pieces have a tendency to shift. The larger it is, the more the pieces move.
Second: Allow yourself some drying time. The project gets wet when removing the stabilizer so it needs at least a night to dry.
Third: Look out for pins when sewing. I used a lot of pins when I was making my collages and it was slow going to make sure I did not damage my sewing machine.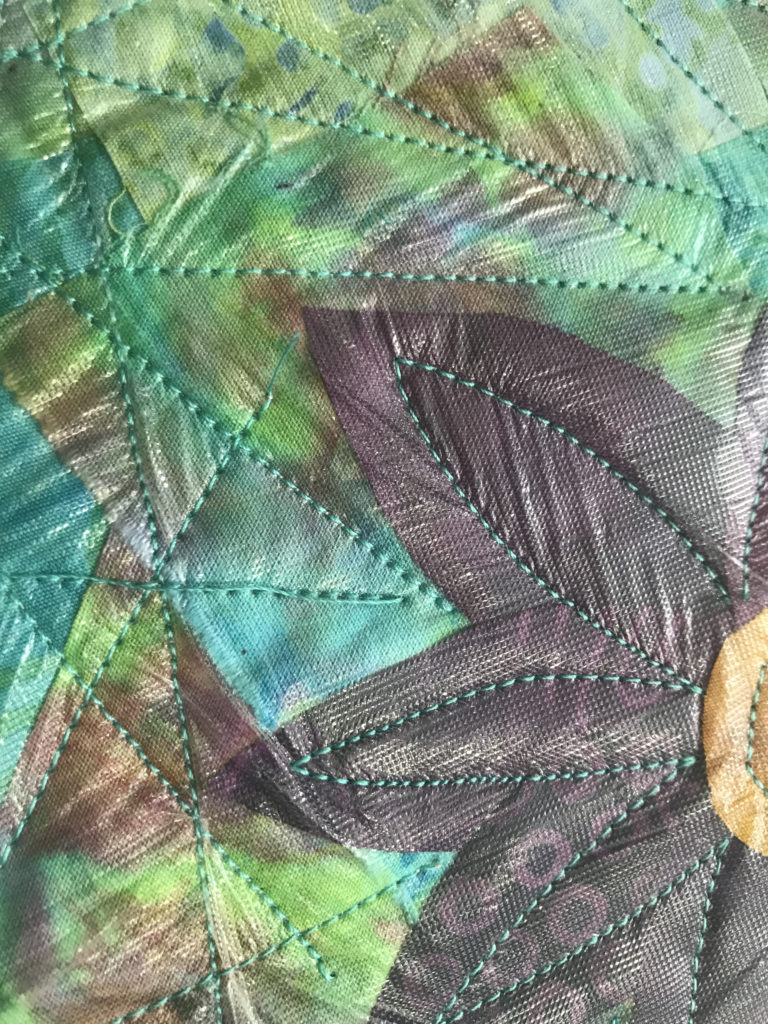 Have Fun Making Your Collage
This process is lots of fun. For me it was quite liberating since I normally only sew with straight geometric shapes and lines.
I love seeing work inspired by my tutorials. Use the hashtag #createwithclaudia if you make something using one of my tutorials!
Happy Quilting!