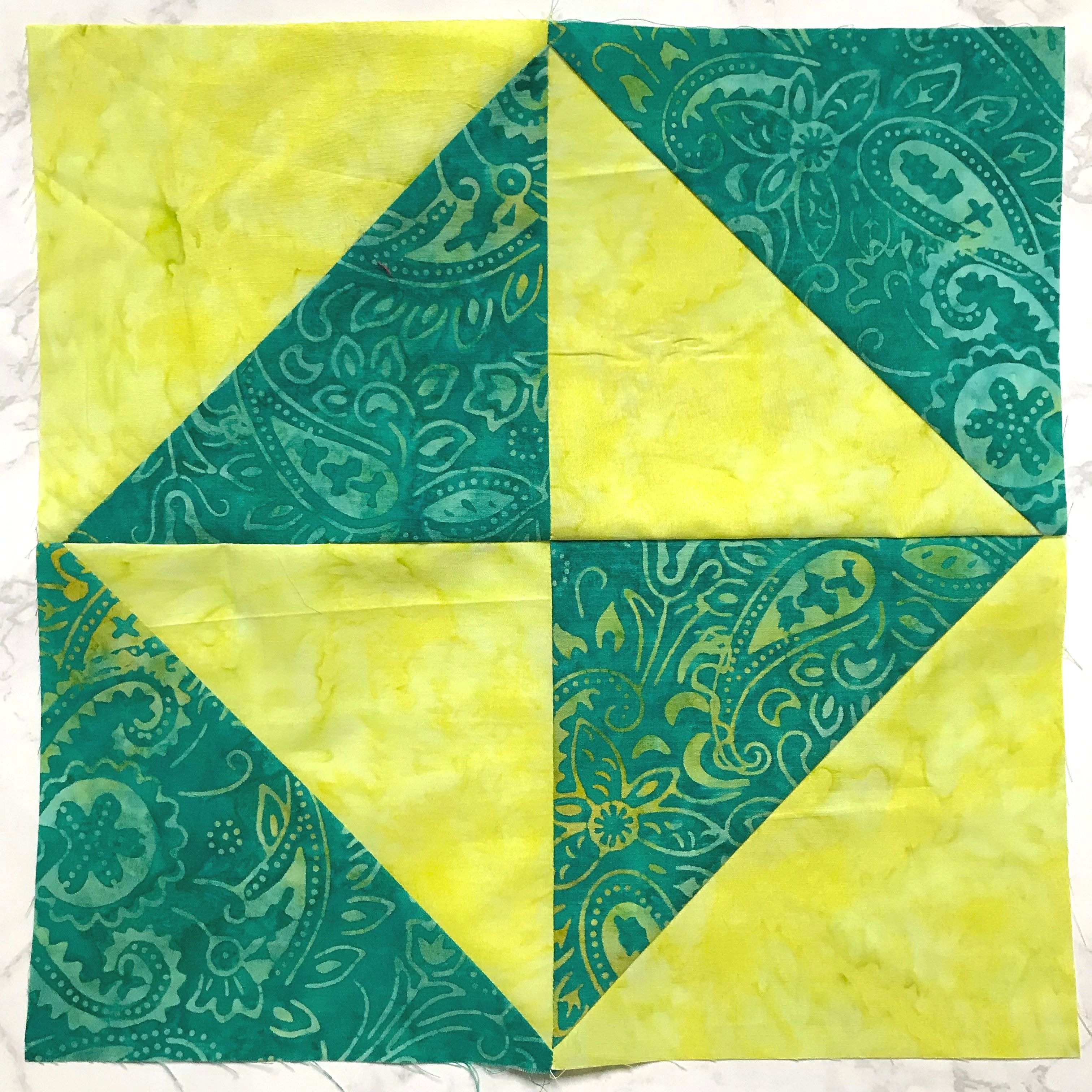 May Entry for the Patterns by Jen 2019 Monthly Color Challenge
Wow! The color prompt for the May entry for the Patterns by Jen 2019 monthly color challenge was lime green, and boy was it a fun one. This is not a color I normally use, so I had to go out and hit the fabric stores. I can't complain though, we quilters love finding an excuse to go fabric shopping.
Fabric Choices
I hit the jackpot with both of these batiks, the lighter one really pops and the darker green has accents with the lighter color in it. Both of the choices fit really well with my decision to go with batiks for this fun challenge. They also give a little bit of an update to the traditional broken dishes block pattern.
The flower prompt for May was the Spider Mum and, even though it's a bit of a stretch, I think that the paisley print in the darker fabric mimics the flower.
What's Next?
Every month I find myself getting more and more excited about seeing what the next block is going to be. I'm really enjoying this challenge and am already playing with block layout ideas in my head. That way, when the end of the year rolls around, I am ready to assemble my quilt.
This is the fifth block of the challenge, and they have been easy to assemble with the instructions provided. It's not too late to join in if you are interested. Head over to Patterns by Jen to check out all of the details.
Progress
The month of May was the second use of green in the challenge, but the lime added a vibrant twist and a whole new look to the block. Here are all of the blocks so far. All I can say is bring on June and the orange color!