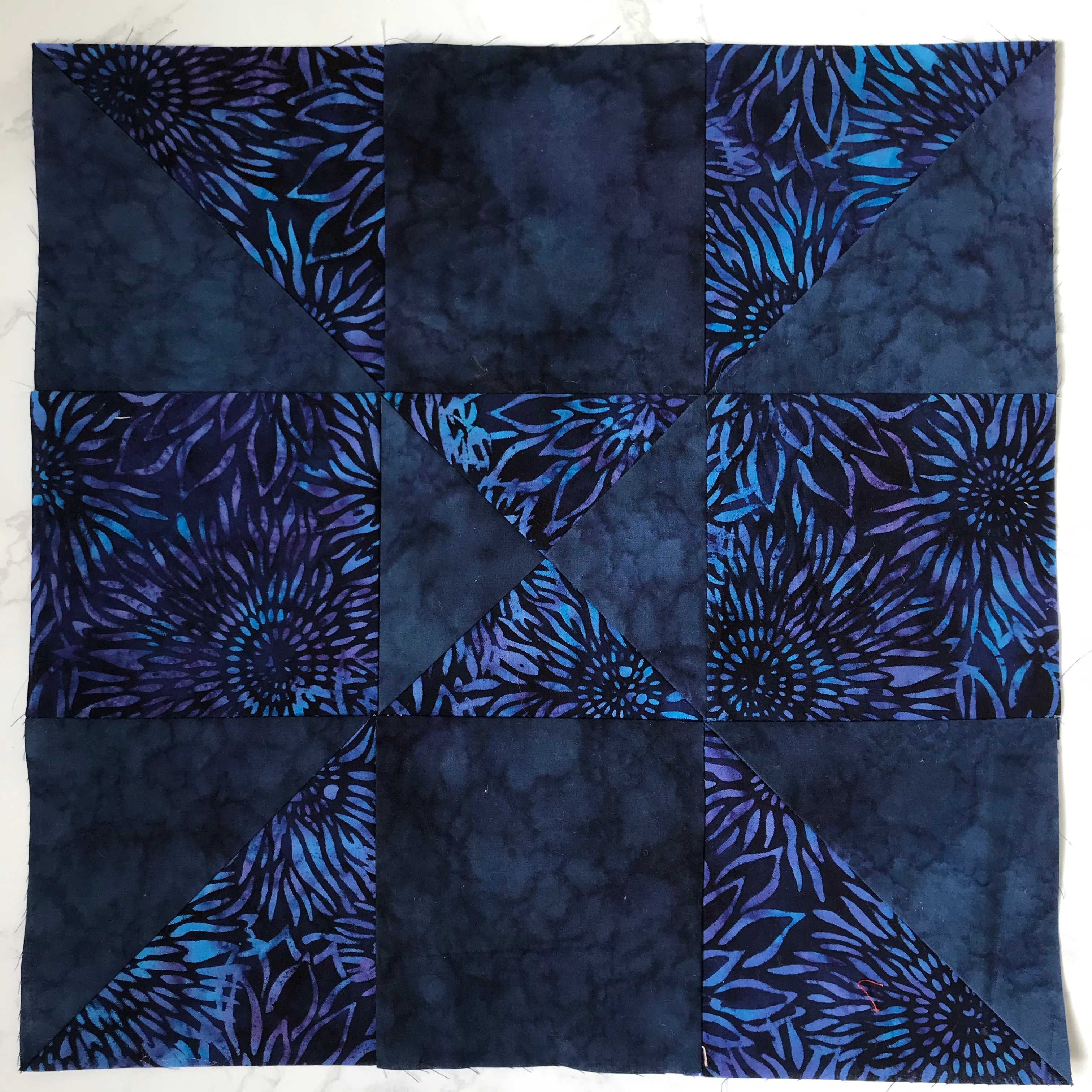 March Entry for the Patterns By Jen 2019 Monthly Color Challenge
I love a good challenge, especially one that gets my creative juices flowing. So this year I decided to up my game a bit and participate in a couple of quilting ones. Here is my March entry for the Patterns by Jen 2019 Color Challenge.
This challenge appealed to me for a few reasons. First, it's all about color, and I love color. Second, the inspiration comes from flowers and besides my quilting, I am an avid gardener, so it was a natural fit. Lastly, it isn't that difficult. It's only one block per month, with well written and easy-to-follow instructions.
March Monthly Color Challenge Block
This month's color challenge block was navy and was inspired by Love in the Mist, a flower that adds that elusive blue color to gardens. It's a beautiful flower and an intriguing quilt block pattern. Depending on color placement, I could see some interesting secondary patterns.
Like the first two months, I used batiks, and I was lucky enough to have these two navy fabrics in my stash. I especially like the one with the floral design. The flowers are similar to the challenge one, and the colors practically glow.
The block was not too hard to assemble, but I definitely had to look out for the points. One thing I like about batik fabric is its weight. It tends to be stiffer, and I seem to get sharper points when I work with it.
Previous Months
Here are my January and February blocks. Coming up in April is another blue, but lighter. That sounds good to me since blue is my favorite color.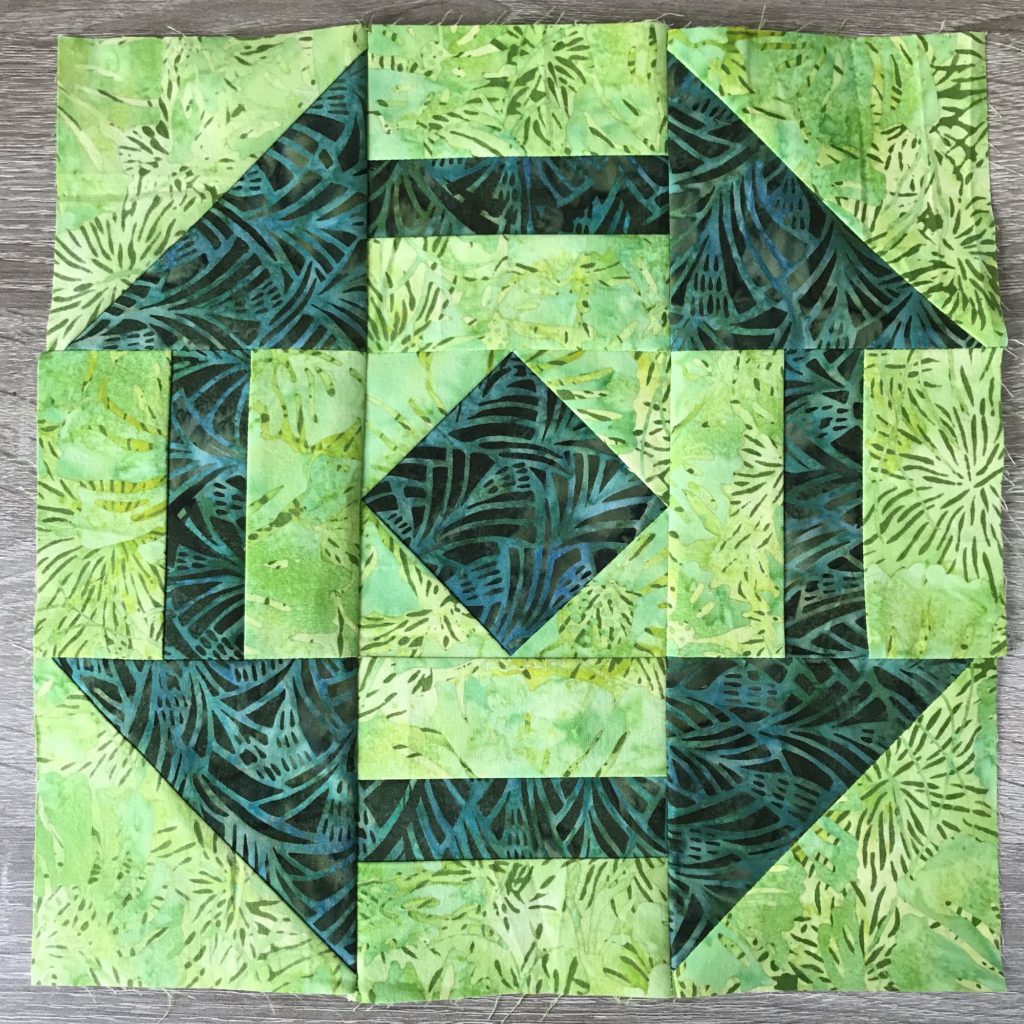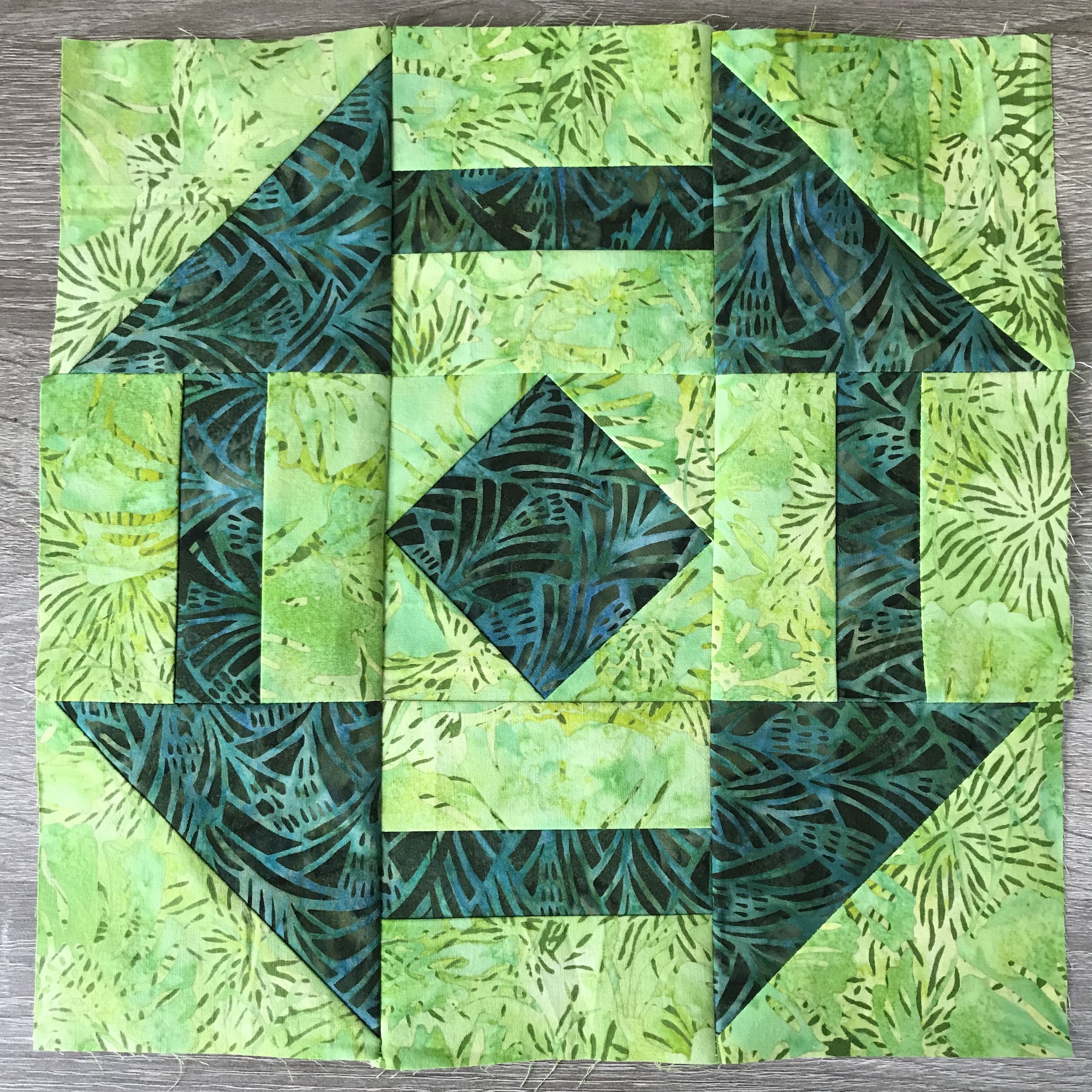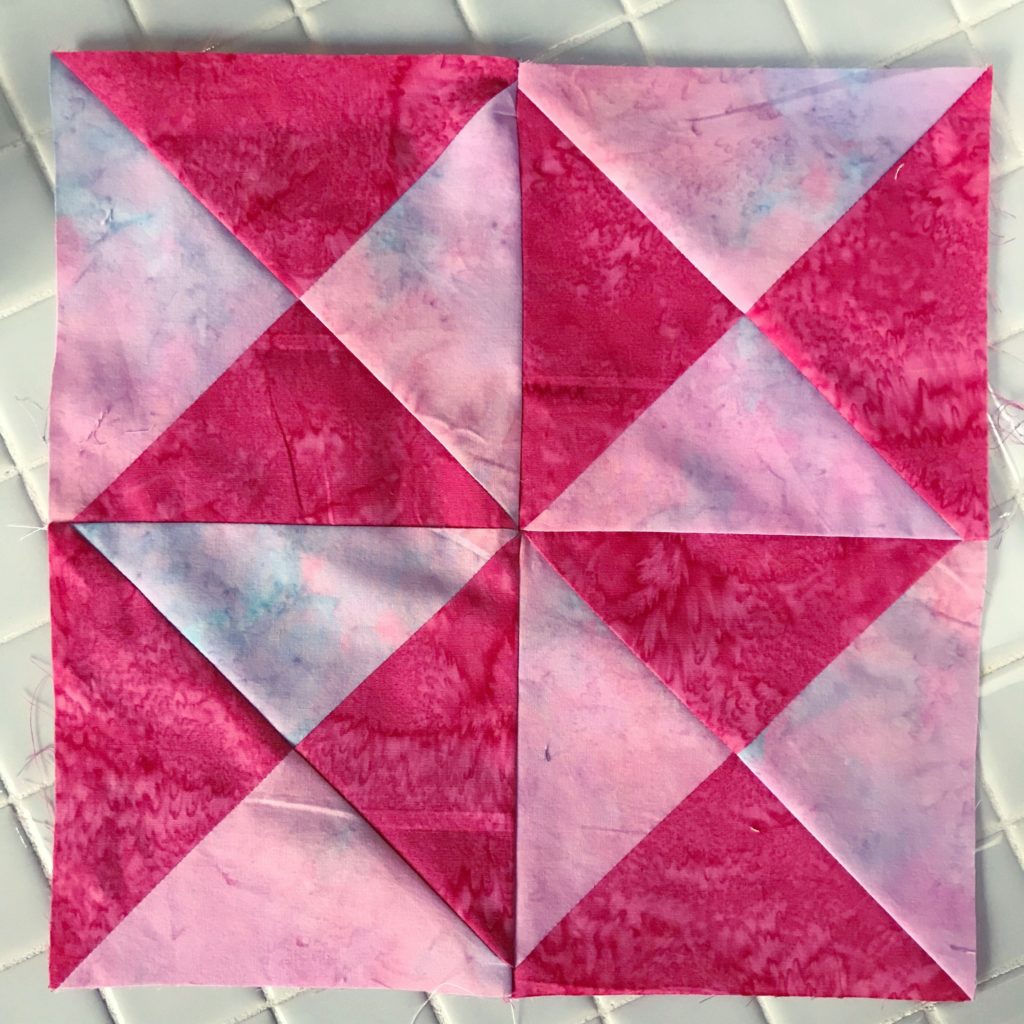 If you are interest in joining in on the fun, head on over and visit Patterns by Jen to check it out.
I can't wait to see all twelve blocks together! Of course, then comes the hard part, deciding how to set them, but that will have to wait until I see them all.