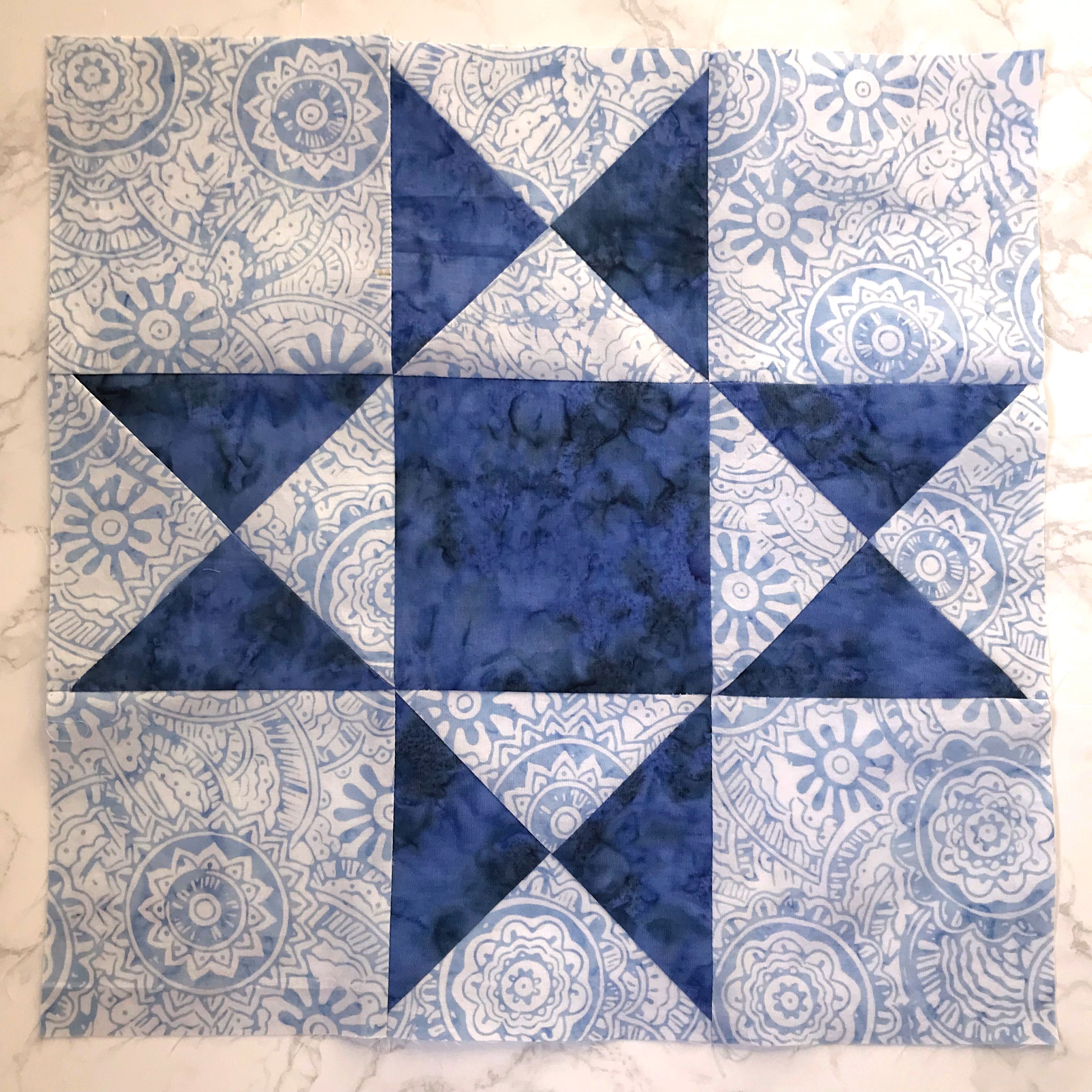 April Entry for the Patterns By Jen 2019 Monthly Color Challenge
I can't believe it's already April and I am working on my fourth quilt block for the Patterns By Jen 2019 Monthly Color Challenge! Before I know it, December will be rolling around.
This month, the floral inspiration is Glory of the Snow, and what a glorious flower it is. It is an early bloomer that gives us all hope that Spring has arrived. It is also another blue flower, which there aren't too many of in the garden. The white center of it makes it look like it's glowing.
I tried to find batik fabrics that would mimic the color of the blossom, and I think I hit the mark. The color prompts for both March and April were navy and blue respectively, so I wanted to use fabrics that were blue, but not close to the navy from used in March. Using the white and light blue made all the difference.
As a result of creating this month's entry, I've been inspired to design a blue and white quilt. The color combination is so a fresh and crisp, and the fabric I used gives a bit of a modern twist on the famous Blue Willow china pattern.
Unfortunately I don't have too much of this fabric left. I'll need to go shopping if I plan on making a larger quilt.
The Challenge So Far
So far this year the colors have been green, pink, navy and blue. Next up is lime green. I have a feeling that these blocks are going to be radiant once they are all finished and set together.
Here are the four blocks I have done so far. Every month I choose a new favorite, and this month is no exception. I just love that white and light blue print.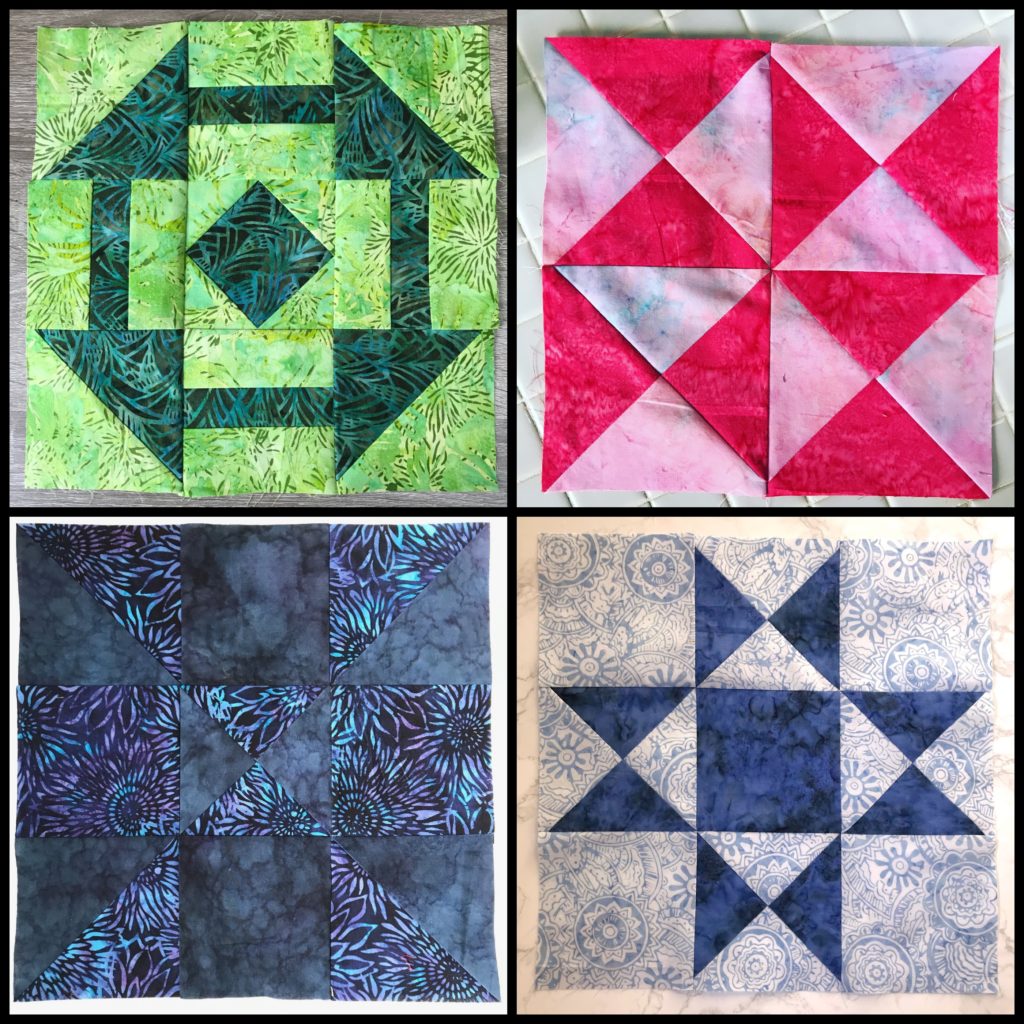 If you would like to join in the fun, check out the information over at Patterns By Jen. You'll find all of the instructions, and you can see entries from other quilters too. It's always fun to see what everyone comes up with.
Happy Quilting!