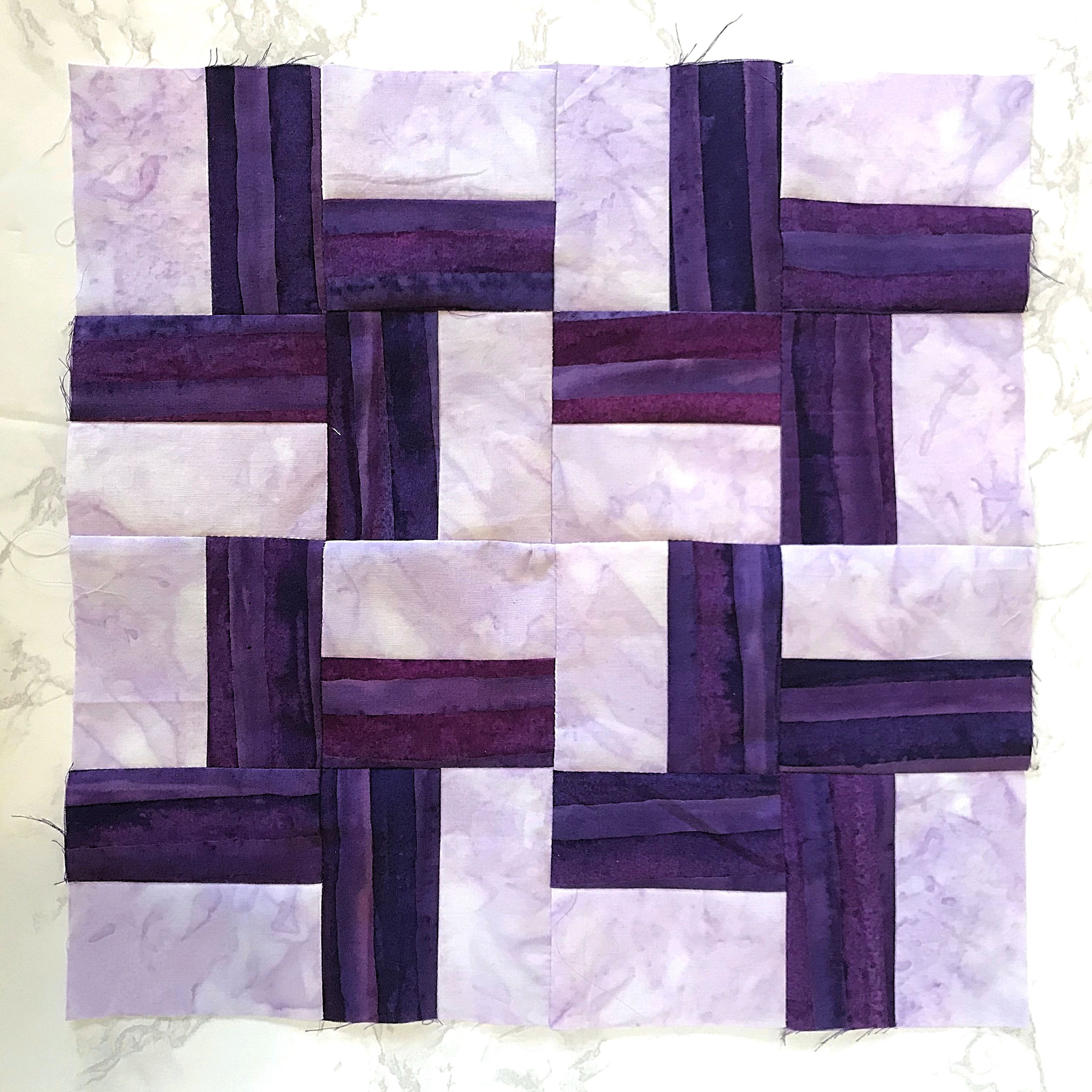 December Entry for the Patterns by Jen 2019 Monthly Color Challenge
Woohoo! I was in purple heaven when I made my December entry for the Patterns by Jen 2019 monthly color challenge. Finishing this block also meant that I did it…I finished all 12 blocks of the event.
Throughout the year, I had a couple of personal set backs, but I made sure to get the blocks done and I am so pleased with how they all turned out.
I stuck to my own challenge of only using batiks. As a result, every block has that deep saturated color that those fabrics offer.
An additional bonus was that, with the exception of one choice, I had enough fabric on hand so I did not have to make a lot of trips to the quilt store. That is my kind of quilt top.
Now I just have to set them together and finish off my top. I have a couple settings in mind, but Jen sent out the setting she designed and I love it. What I really need is to take a few hours and just make up my mind.
I had so much fun with this challenge. Normally, I don't join a lot of them because I worry that I won't have the time to finish them, but this one fit my schedule perfectly.
December Entry for the Patterns by Jen 2019 Monthly Color Challenge Details
This months' color prompt was purple and the flower inspiration was the crocus. I went with a striped dark purple fabric to mimic the stripes in crocus. I think it worked well.
Here are all of the blocks I made for this challenge. I can't wait to finish the quilt and show it off to you.
Do you have a favorite?