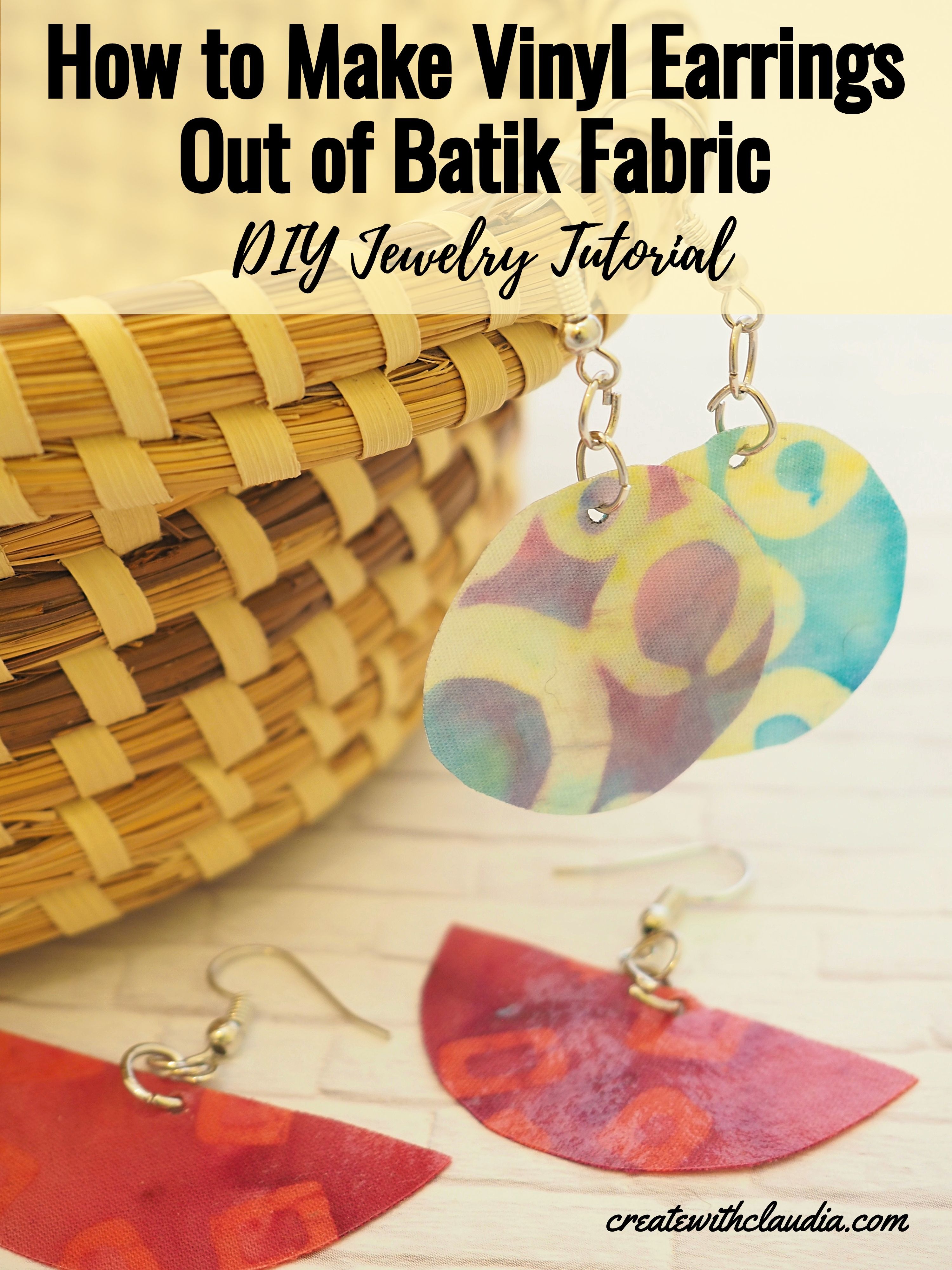 Vinyl Batik Fabric Earrings Tutorial
If you follow my blog, you know that I love fabric. I also love earrings. They are such a versatile accessory. Let's face it, a nice pair of earrings can make any outfit shine. So in an effort to combine these two great things, I came up with this easy vinyl batik fabric earrings tutorial.
If you have the right supplies, the possibilities with these earrings are endless. Even better, they only take a a little while to make, and you design them yourself. This how-to is ideal for using up those smaller pieces of scrap fabric you may have.
The earrings are as light as a feather and have plenty of movement to them. Because you choose the fabric and shape, they are an ideal way to show off your unique sense of style.
Here's how to create your very own fun and flirty pair.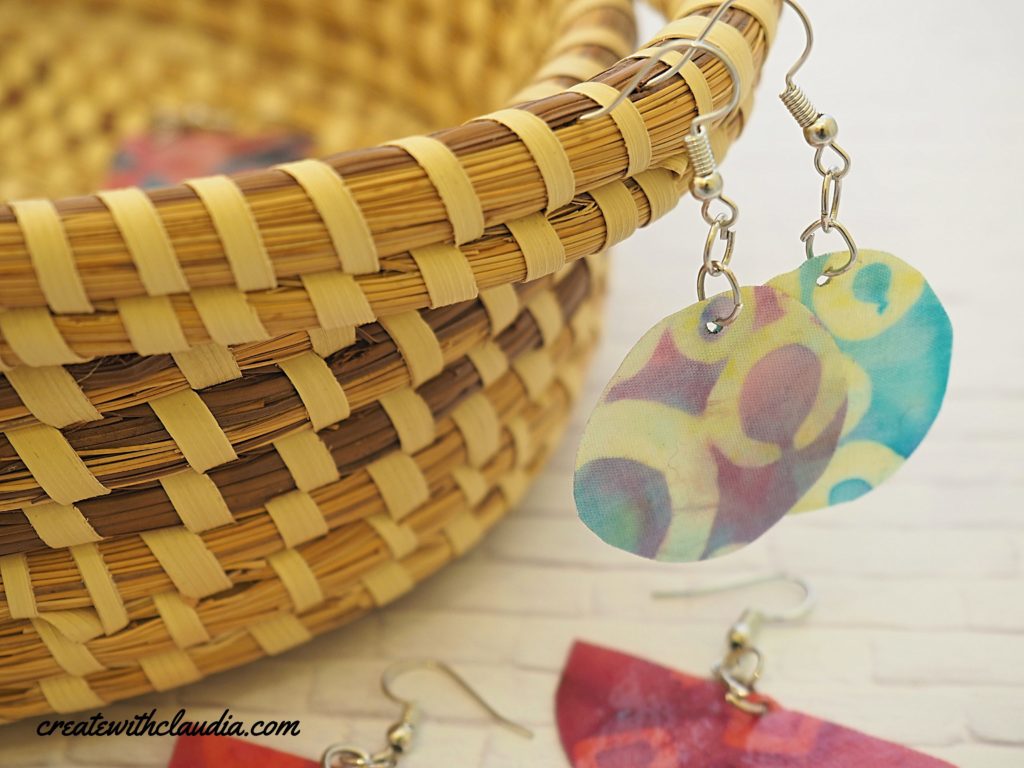 What You'll Need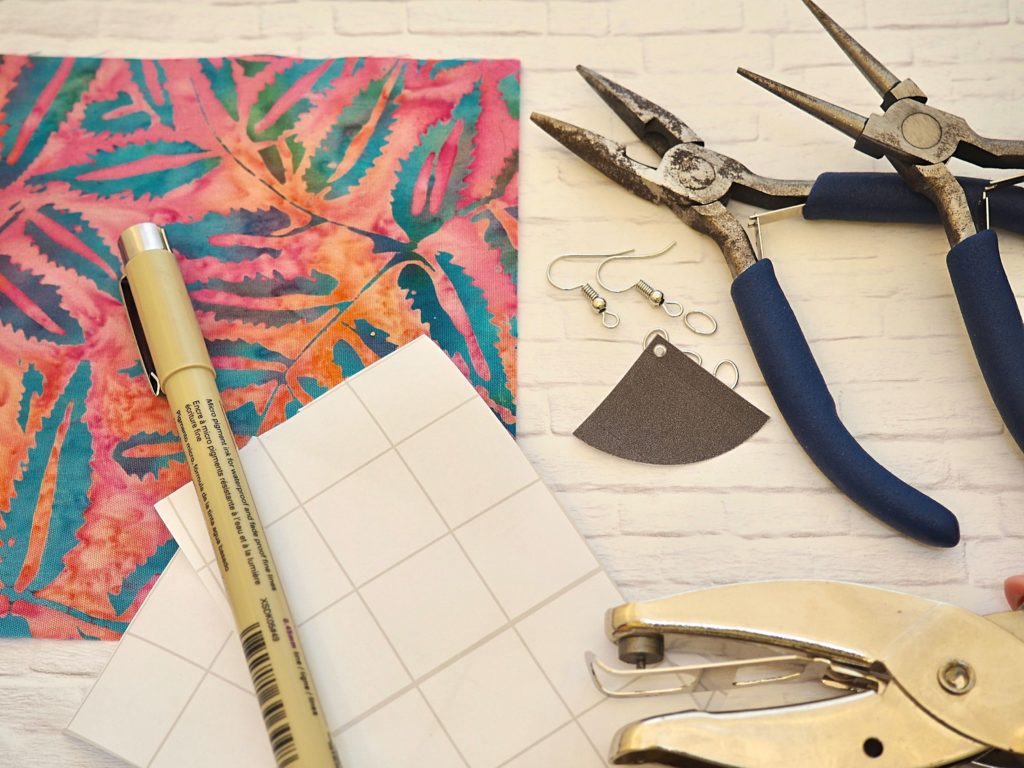 Fabric – I recommend using batik fabric because it is hard to distinguish between the front and back side of the it.
Shape Templates
Iron-on Clear Glossy Vinyl
Earring Fixtures – 2 Hooks, 4 Jump Rings (16mm)
Flat Nose Pliers
Round Nose Pliers
Mini Hole Punch (1/16" or 1/8" hole)
Scissors
Items That Are Good For This Project
As an Amazon Associate I earn from qualifying purchases.
Preparing the Fabric
Wash, dry and press your fabric. Follow the vinyl manufacturer's directions when preparing the fabric.
Once pressed, make sure there are no strings or fuzz on the fabric. Once the vinyl is adhered to the fabric, it will not come off, so whatever is on the fabric will be stuck under the vinyl.
Applying the Vinyl
Important: Follow the manufacturer's instructions when applying the vinyl.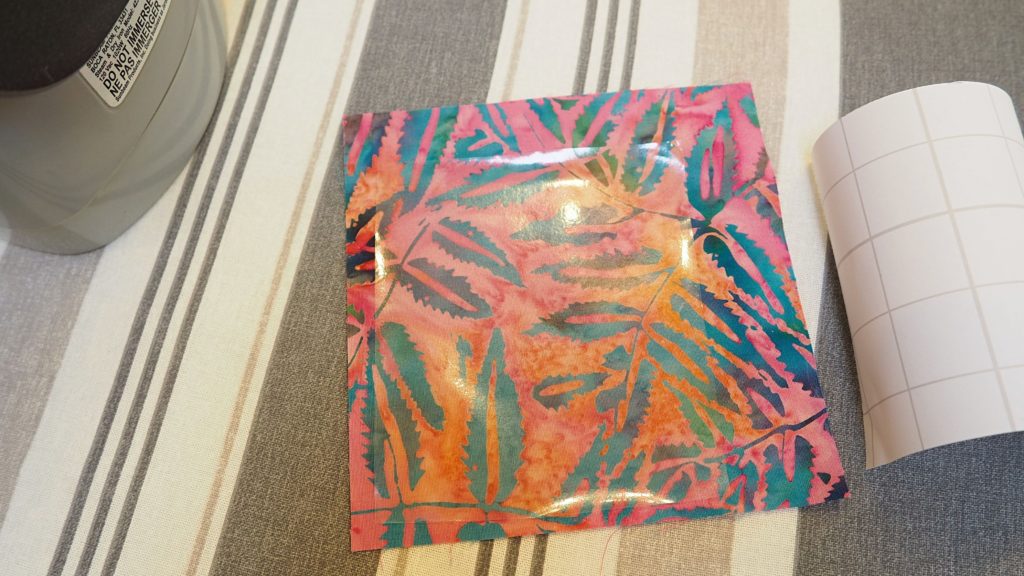 Cut out two pieces of vinyl that will be large enough for the shapes you desire.
First, apply one of the pieces of vinyl to the front of the fabric. Set aside to cool.
Next, flip the fabric over and apply the second piece of vinyl to the back, trying to align it as closely as possible to the one that is on the front side.
Be careful adding the vinyl. It gets hot. Make sure everything is completely cool before continuing.
Cutting Out the Shape
Making the Template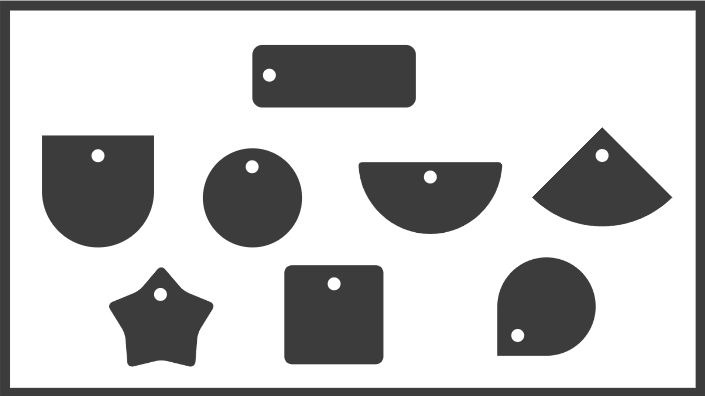 Draw your earring shape onto a piece of paper. You can also print out shapes like the ones shown above. Remember to add a hole in the template where the jewelry fixtures will be.
Cut out the template.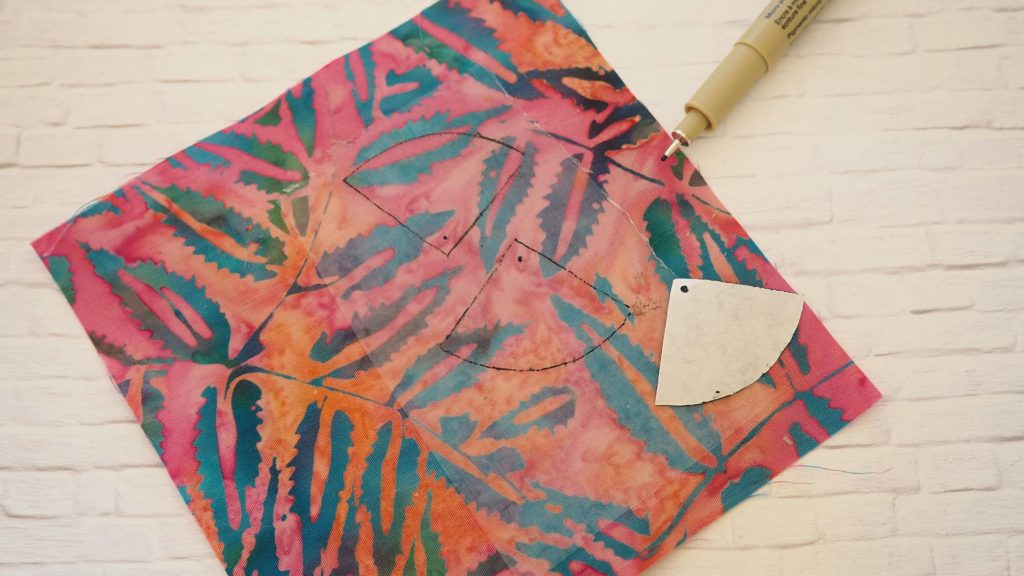 Using a pen, trace around the template onto the vinyl fabric. Remember to add a dot where the earring hoops will be added.
Note: It took me a few tries to find a pen that would mark on the vinyl. I ended up using a fine tip permanent marker. You may need to test some pens out.
Next, carefully cut out the earring shape. You will need to use good scissors because cutting through two layers of vinyl and the fabric is a bit hard.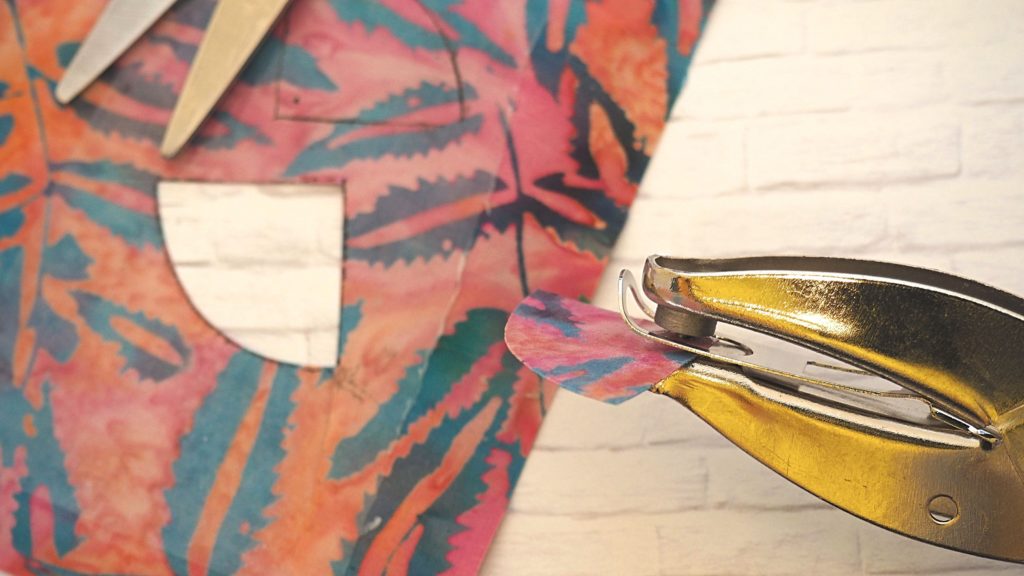 Finally, use your mini hole punch to make the holes for the fixtures.
Assembling the Earrings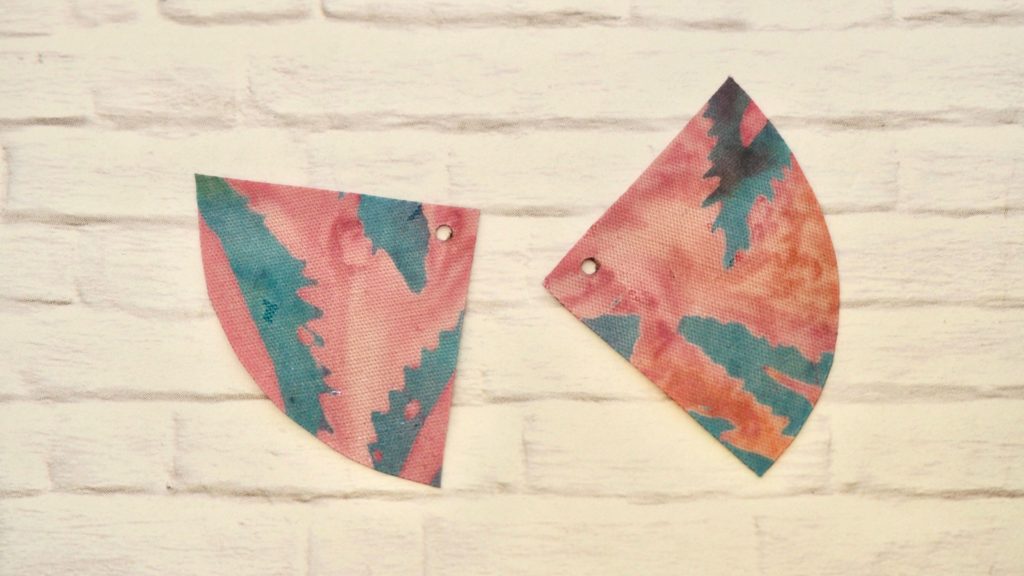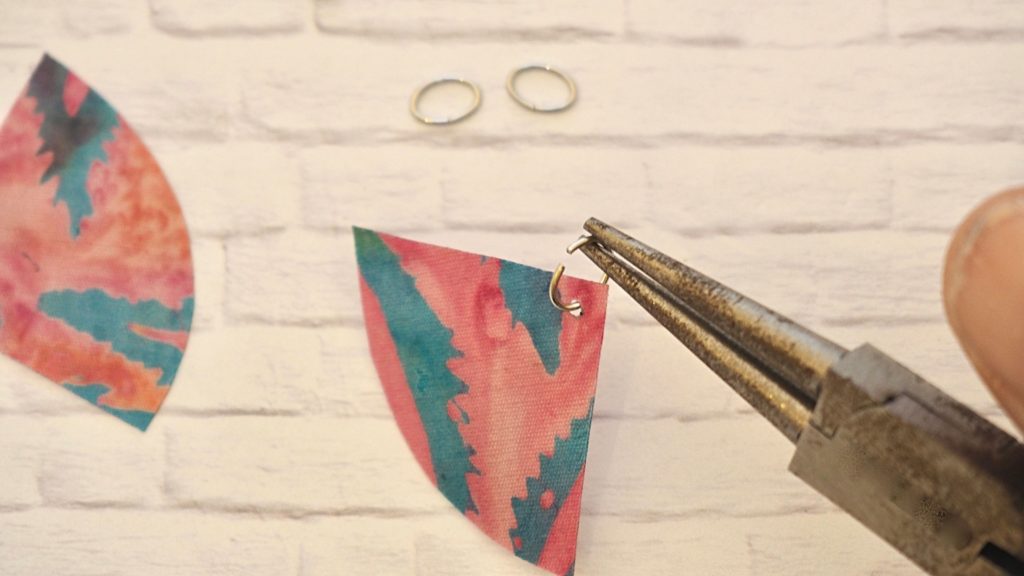 First, add a jump ring to each of the earring shapes. Pinch to close and secure.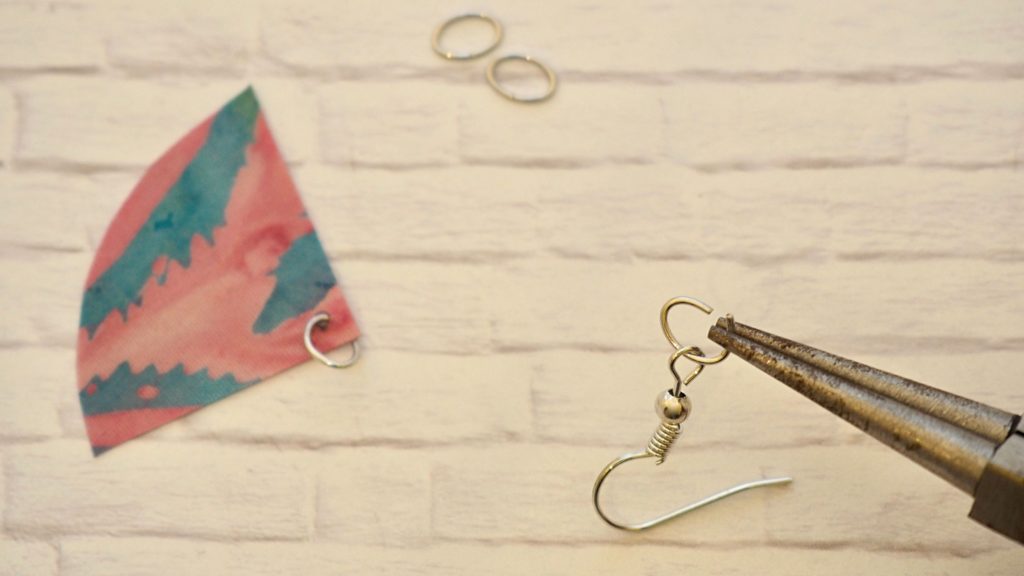 Next, add the second jump ring to the hook.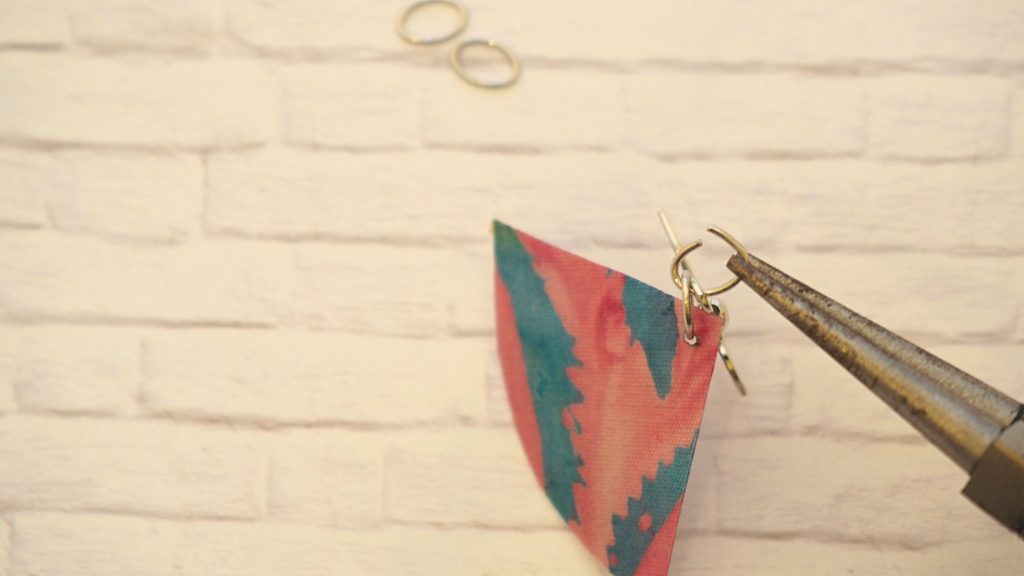 Finally, add the hook and pinch closed to secure it.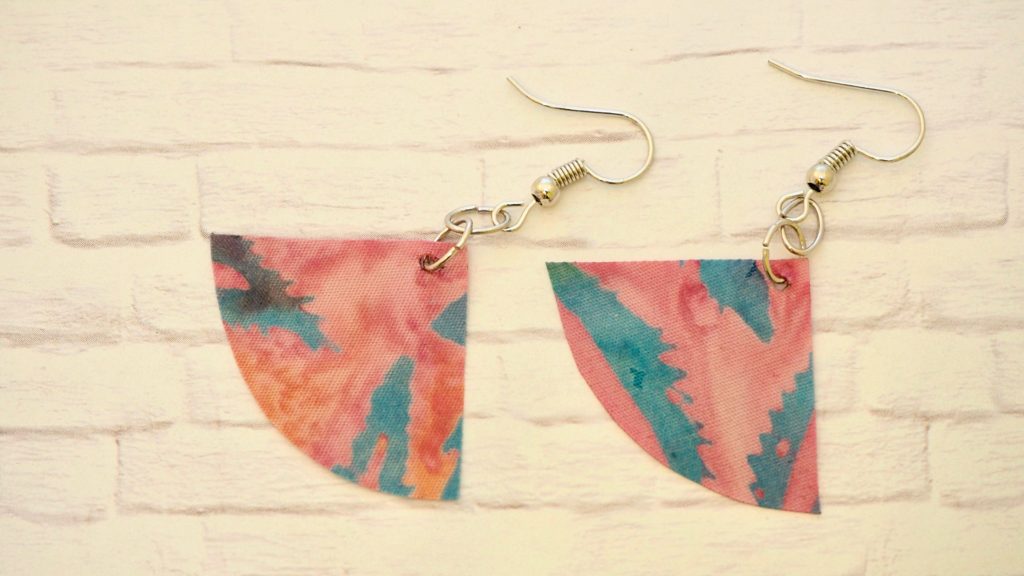 Show Off Your New Vinyl Batik Fabric Earrings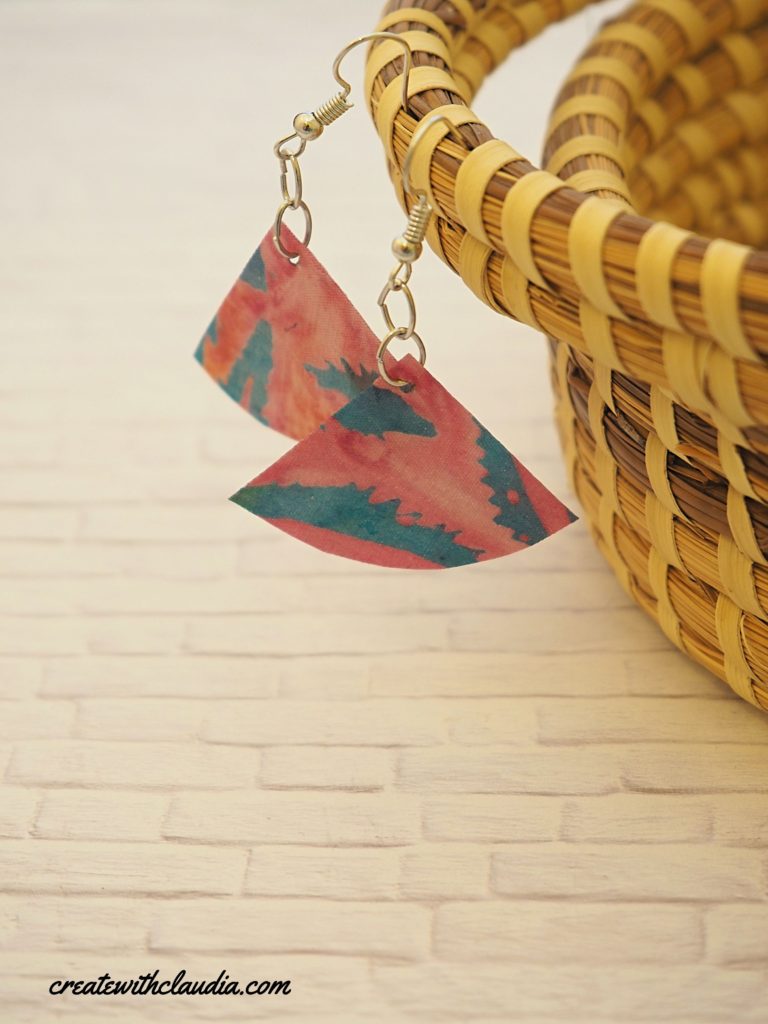 That is all that there is to it. Now you have a fun and funky pair of earrings that no one else has. Make a few pairs for friends, or a bunch for yourself.
These were so much fun to do. I ended up making a few more pairs.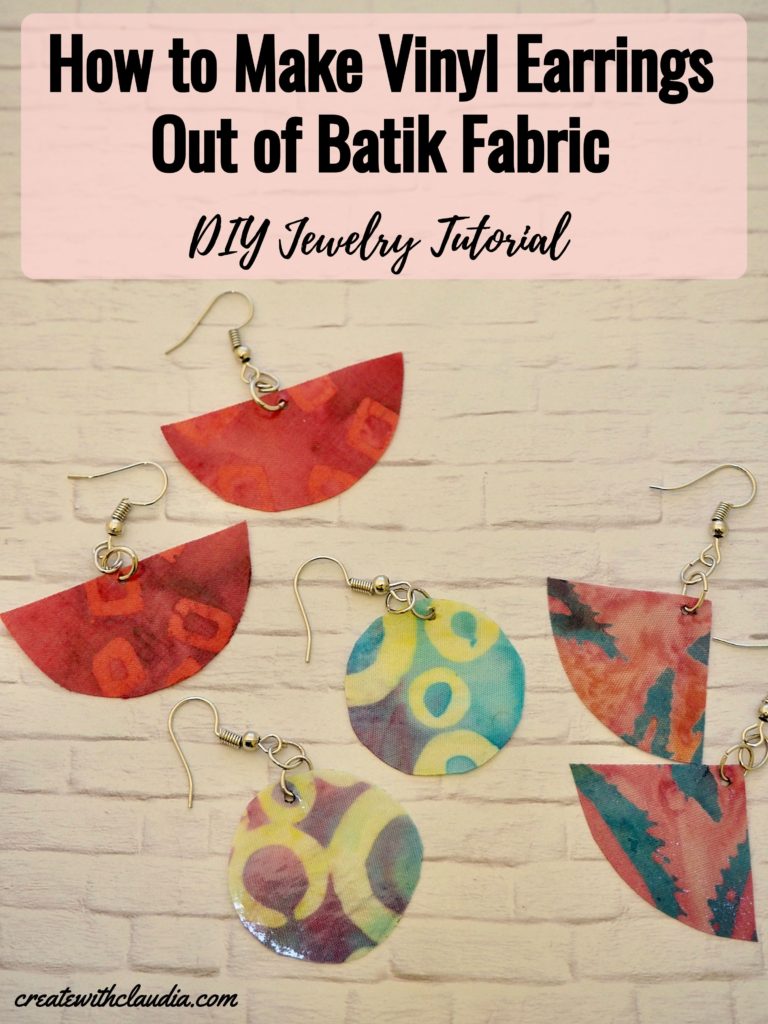 If you like batik jewelry, you will love making these batik yo-yo earrings. They are easy and look fantastic!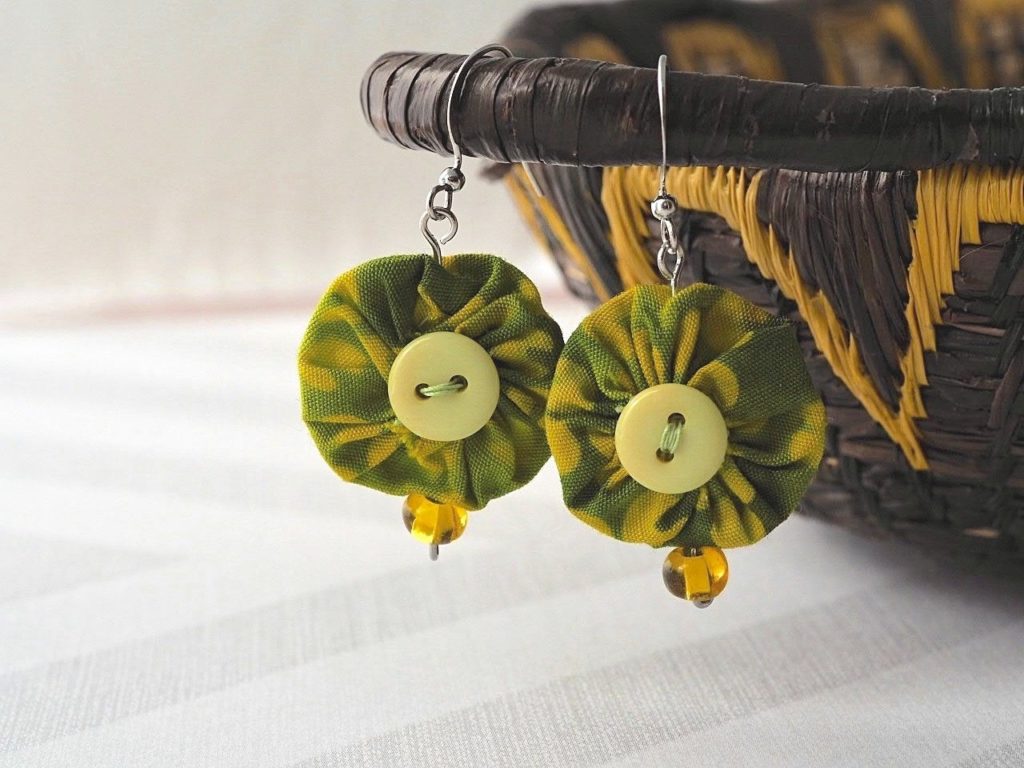 Now go show off those great earrings you just made!
Happy Crafting!