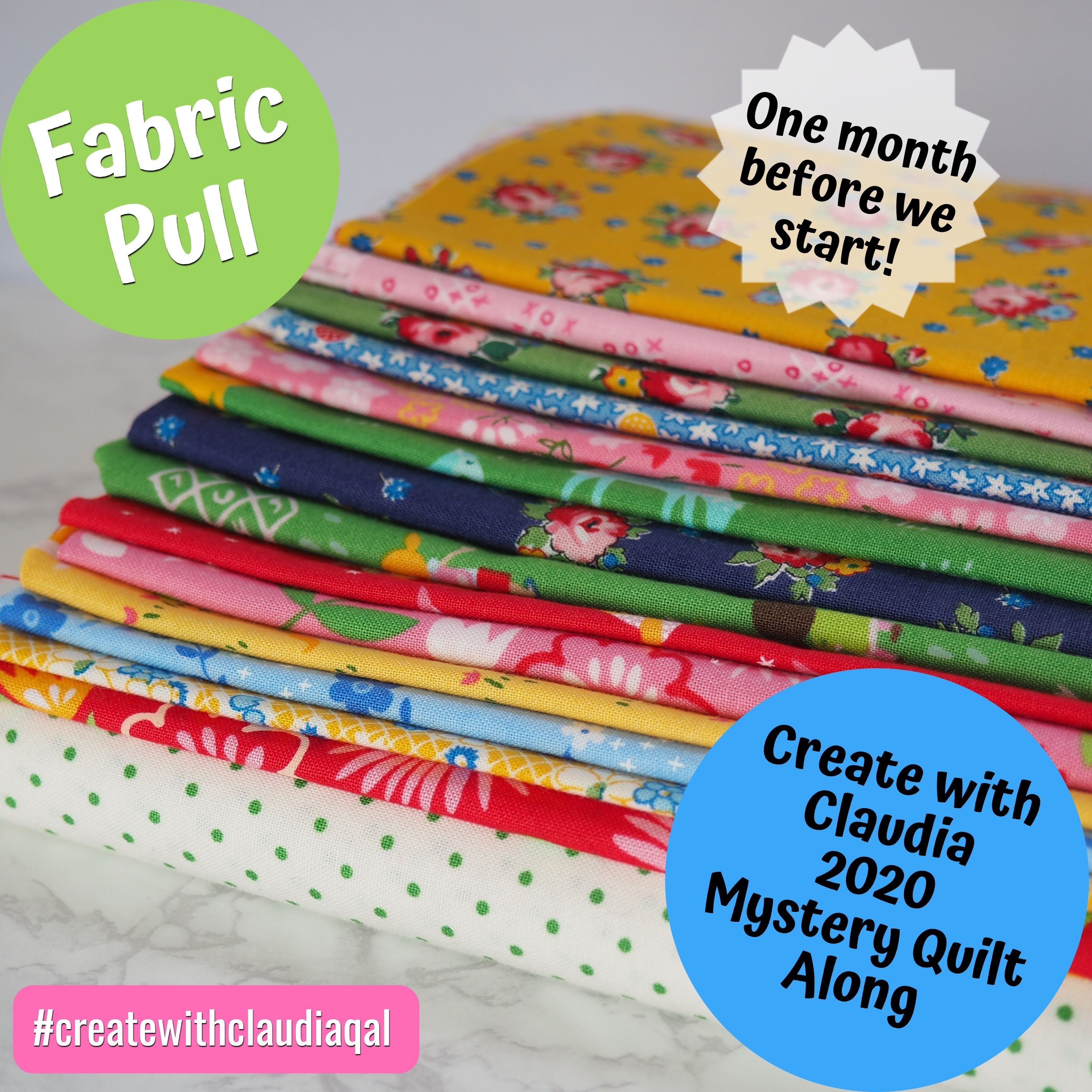 Quilt Along Fabric Pull
Are you excited? I know I am. There is only one month to go before the first-ever Create with Claudia Mystery Quilt Along begins. I've been working hard to get everything ready, and that includes my quilt along fabric pull.
I saw these bright and cheerful fabrics on line at the Fat Quarter Shop, and immediately fell in love with them. I knew that they would be perfect for this quilt along.
Not being able to resist any of them, I ended up buying the bundle, adding the navy floral print, and finishing off my choices by including the simple off-white with the mini green dot for the background fabric.
Because I didn't need as much fabric as I had purchased, I ended up with plenty left over in some of the colors, but that is ok, I can make a scrap quilt with them.
My Quilt Along Fabric Pull For the Blog Posts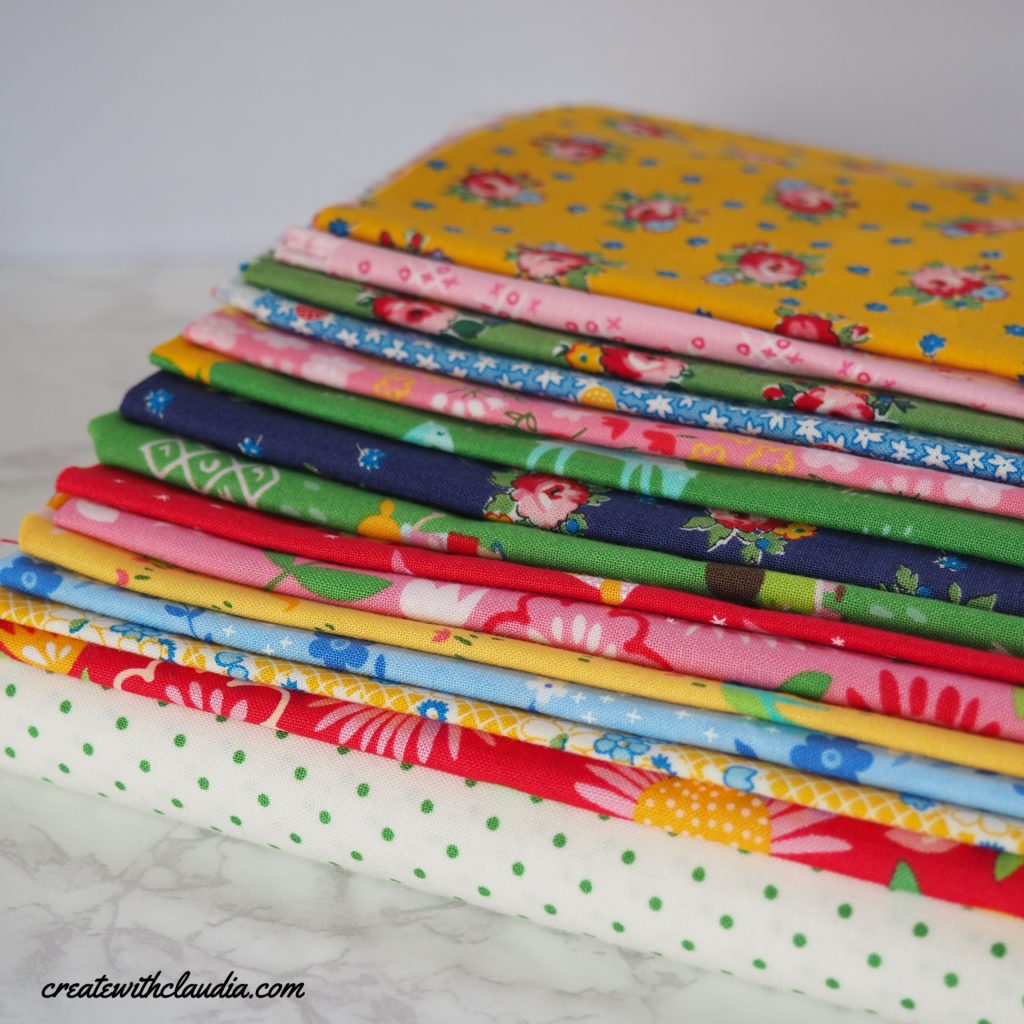 The fabrics that I purchased for the blog posts are all from various Moda collections which include:
Best Friends Forever by Stacy Iest Hsu
Flower Sacks by Me and My Sister
Sweet Harmony by American Jane
Essential Dots
For folks that like to learn by watching a video, I will also be doing a monthly video tutorial. You will be able to find them on my YouTube channel.
My Fabric Pull For the Video Tutorials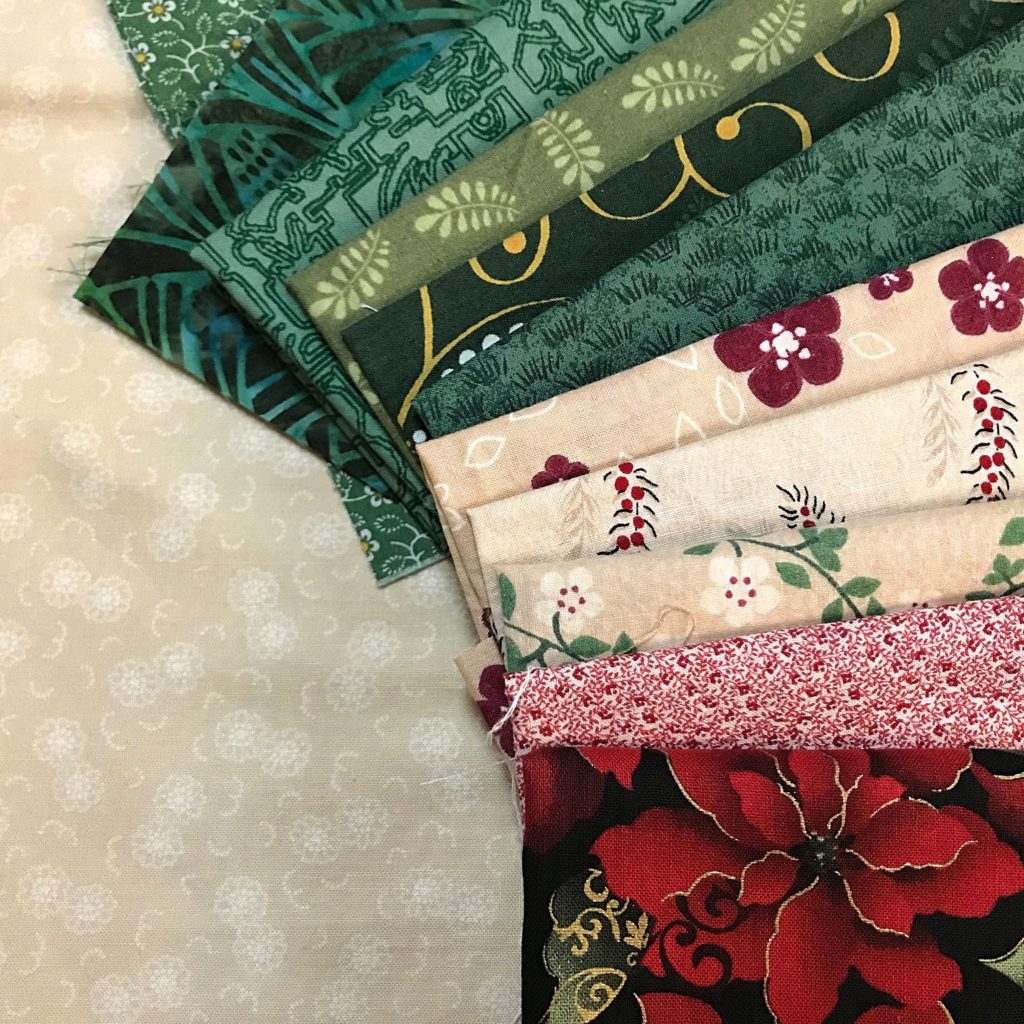 For the videos I decided to make a Christmas version of the mystery quilt. The fabrics I chose were various pieces that I have had in my fabric stash for years. Most of them are not true Christmas prints. Instead they are various reds, greens and golds that I thought went well together.
Have you done your quilt along fabric pull yet?
If you've already pulled your fabrics, show them off so we can all see! Use the hashtag #createwithclaudiaqal and post them to social media.
If you haven't, no problem. Start raiding your fabric stash to see what you come up with. This quilt is a great way to use up some larger scraps you may have.
Everything you need to know about the quilt along can be found on this blog post.
I hope you will be joining in on the fun.
*This mystery quilt along is for entertainment purposes only. There are no prizes or giveaways.*