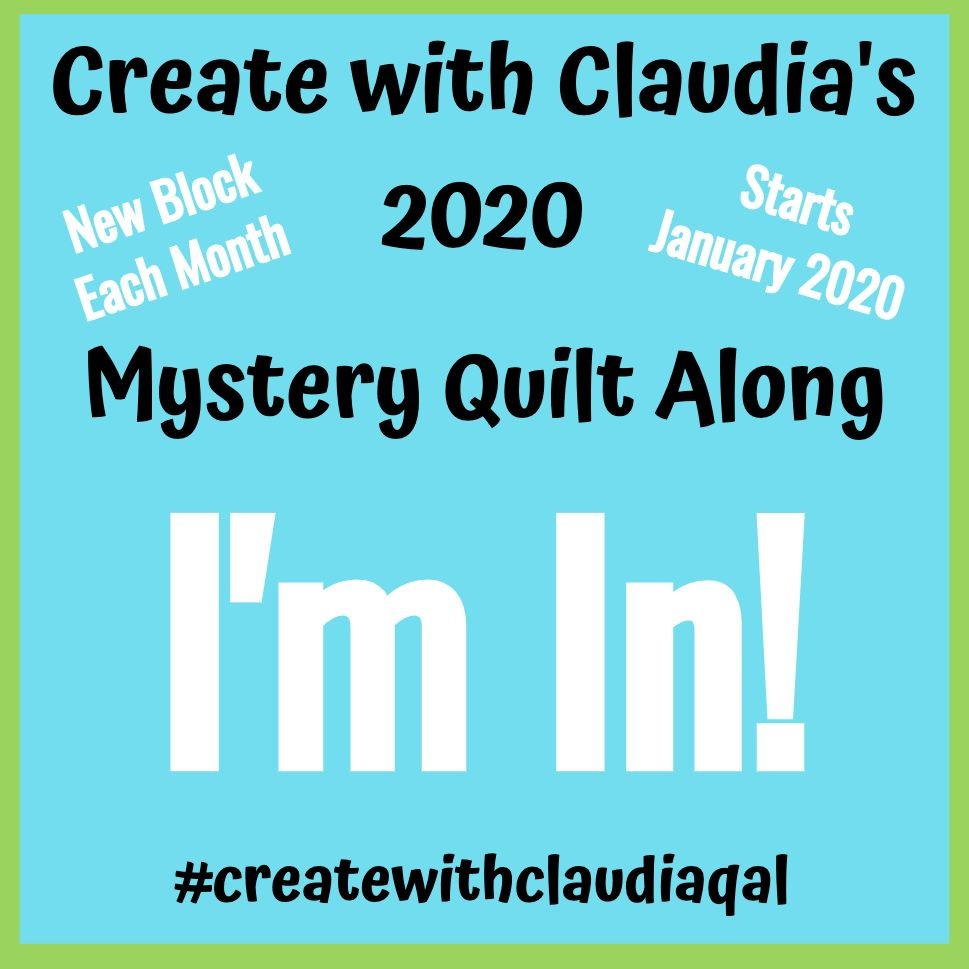 Mystery Quilt Along Details
It's the end of November, and that means that it is almost time for the mystery quilt along to start. I'm pretty excited, and I've picked out my fabrics. Have you? Here is what you need to know.
How it Works and What You Will Need
Welcome to the first ever Create with Claudia Mystery Quilt Along. Since it is my first one, I am keeping it fairly simple and traditional, so it is good for beginners as well as more experienced quilters.
A new block will be published at the beginning of every month for the first eleven months of the year. The final month will be the quilt top assembly instructions. There will be multiples of the block needed for almost every month. Don't worry though, the more that are needed, the easier they are to assemble.
Because some people like to look at patterns and some people like to use video tutorials, I'll be giving you both. Each month I will be doing a blog post which will include the pattern. In addition, I will be uploading a video tutorial on my YouTube channel.
I'll be sending out the tutorial to my email subscribers, so be sure to subscribe so you don't miss out on a month.
Also, if you would like, head over to facebook and join my facebook group that is just for this quilt along. You'll be able to get the latest updates and see what other people are doing to!
Here's what you need to know.
Finished Quilt Top Size
36″ X 36″
Fabric Requirements (Note that these estimates are generous)
Various fabrics totaling approximately 3 ½ yards for the top. (*See note on fabric choices below)
Backing – 1 ½ yards
Binding fabric requirements depend on how you plan on binding.
*Note on fabric choices:
One of my favorite things about quilt alongs is to see all of the color combinations and fabrics that people come up with.
In the quilt I made for this quilt along, I chose to use the same background fabric (Fabric A in the monthly patterns) for all of the blocks. If you decide to do this, you will need about 2 yards total of the background fabric.
However, there are no rules for color choices. Just have fun with it.
Monthly Block Patterns
My Fabric Pull
Here's my fabric pull. The off-white with tiny green dots fabric is my choice for the background. I'm in love with these cheery colors!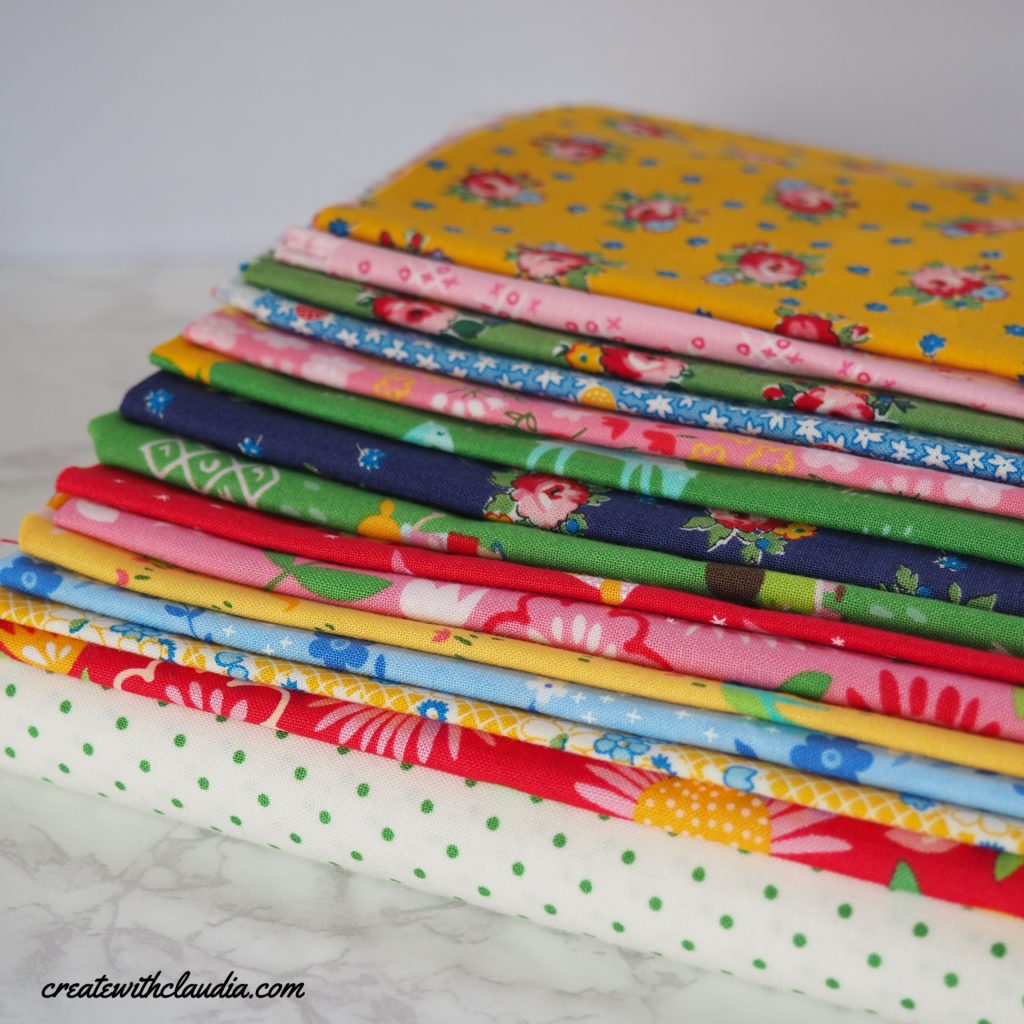 These are all Moda fabrics that I bought from The Fat Quarter Shop, and include pieces from the following collections:
Best Friends Forever by Stacy Iest Hsu
Flower Sacks by Me and My Sister
Sweet Harmony by American Jane
Essential Dots
Other
You will need basic sewing and quilting supplies.
General Pattern Guidelines
Along with the month-specific instructions that will be provided for each block pattern, the following general guidelines will apply to all of them.
Scant 1/4" seam allowance should be used
Arrows indicate pressing directions
Generous fabric requirements are given
Cutting instructions provided are for all of the blocks in the given month
Clue # 1
It is all about a lot of squares to get us started.
*This mystery quilt along is for entertainment purposes only. There are no prizes or giveaways.*
Best efforts have been made to ensure that the instructions are correct, however sometime errors occur.