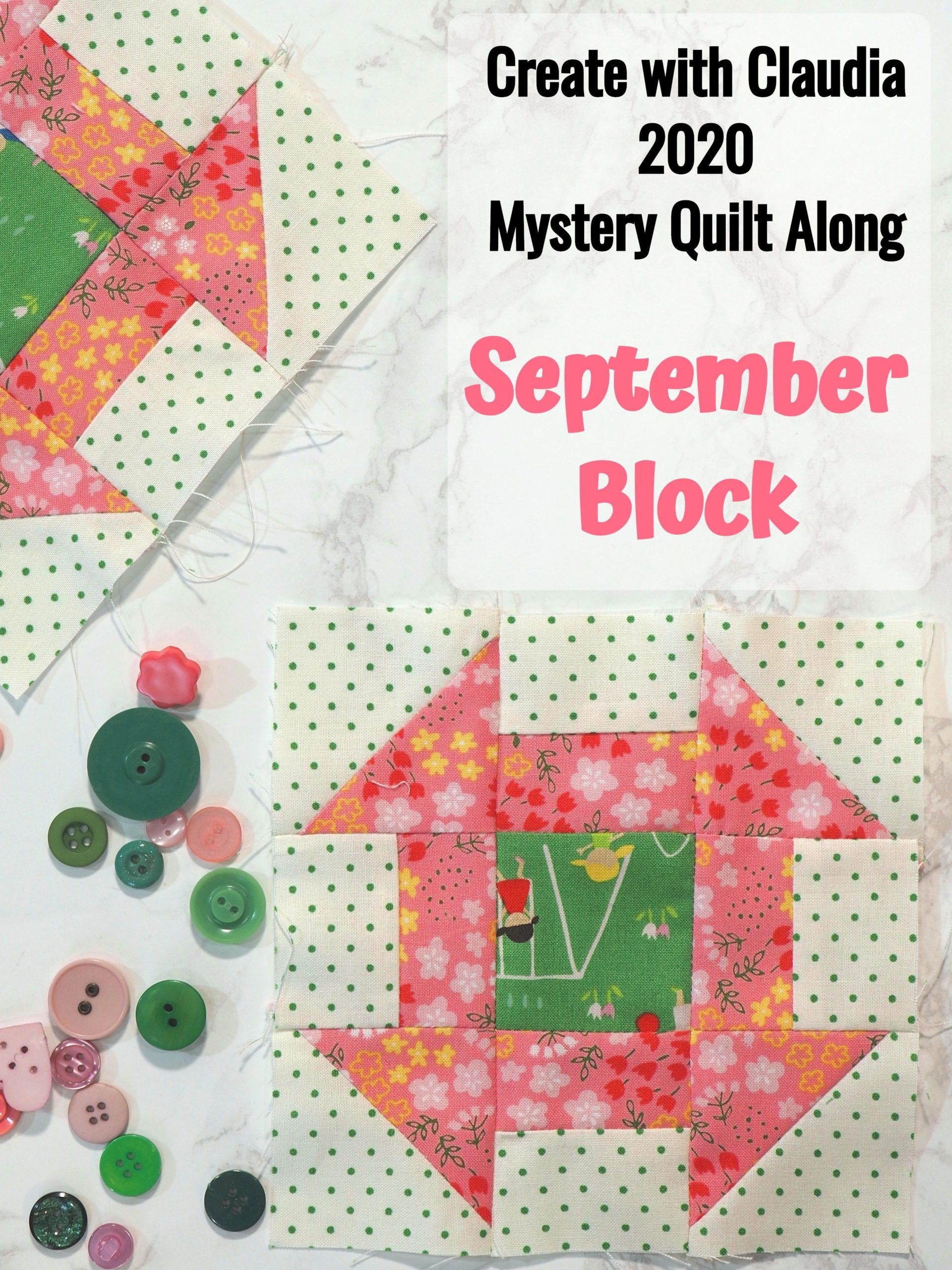 How to Make a 6 1/2″ Churn Dash Quilt Block
Originally part of my 2020 Sparkling Sampler Mystery Quilt Along, this tutorial shows you how to make the ever-popular Churn Dash quilt block. For the mystery quilt, we made two blocks, so the information listed in this article is for 2 of them. Adjust accordingly, depending on how many blocks you want to make.
This month brings another traditional quilt block and a favorite of many, including myself. The September mystery quilt along block is the Churn Dash, and we will be making two of them.
This block is made up of various units that we have made in prior months. As a result, it is easy to assemble. I don't know about you, but I love to sew together an easy block.
We are nearing the end of the quilt along. Is everyone enjoying it? I hope so. I've already started working on next year's event and have my fabrics picked out!
Altogether, with only 2 more blocks to go after this one (October and November), we will be in good shape to assemble the quilt top in December.
Fabric Requirements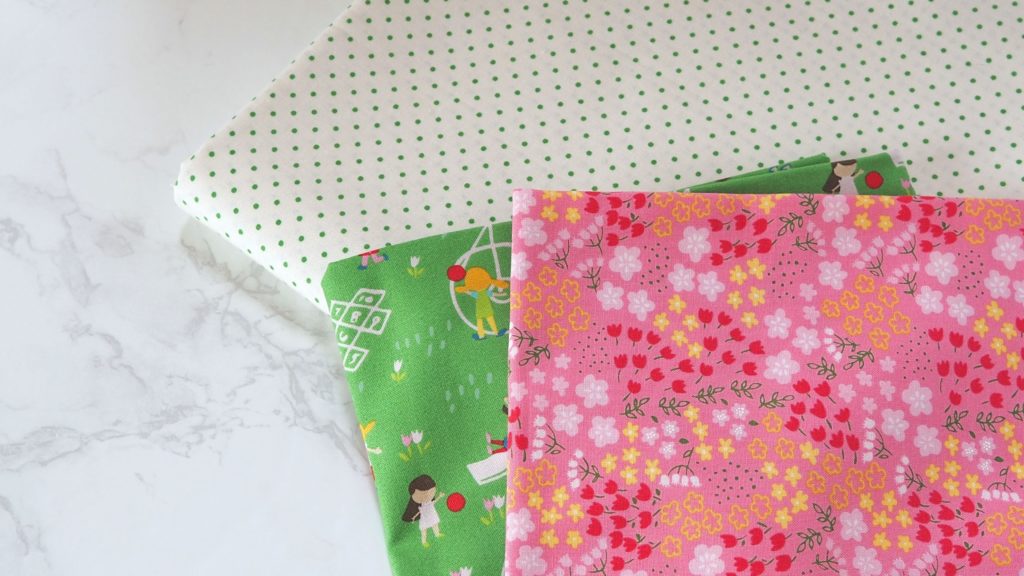 We will be using three fabrics this month including:
A – Eighth of a Yard
B – Eighth of a Yard
C – 5 " Square
The fabrics I used for this were all from Moda and include Kelly Green on White from the Essential Dots collection. The green fabric is called Playground and the pink is called My Garden. Both are from the Best Friends Forever Collection by Stacy Iest Hsu.
The block in the video tutorial is made up of various fabrics from my stash.
Items That May Help With This Block
As an Amazon Affiliate I earn from qualifying purchases.
Video Tutorial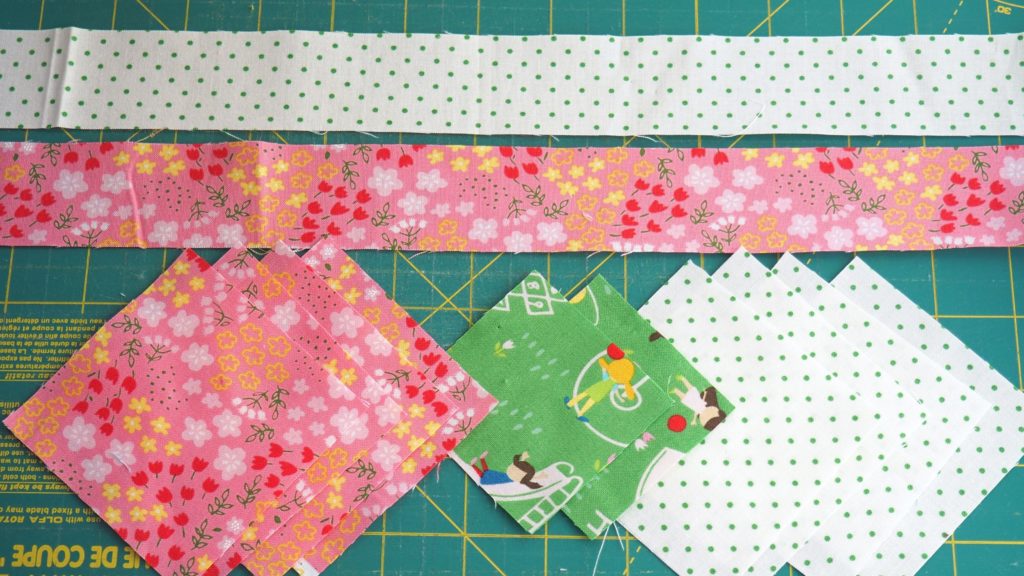 Cutting (For both blocks)
Fabric
A – 4 Squares – 3 ¼ inches by 3 ¼ inches and 1 Strip – 21 inches long by 1 ½ inches wide
B – 4 Squares – 3 ¼ inches by 3 ¼ inches and 1 Strip – 21 inches long by 1 ½ inches wide
C – 2 Squares – 2 ½ inches by 2 ½ inches
Block Assembly
To begin, we need to make the half square triangles for the corners. You will need one of the 3 1/4" squares of fabric A and one of them from fabric B.
First, draw a diagonal line on the back (wrong) side of one of the squares. This will be your sewing guide.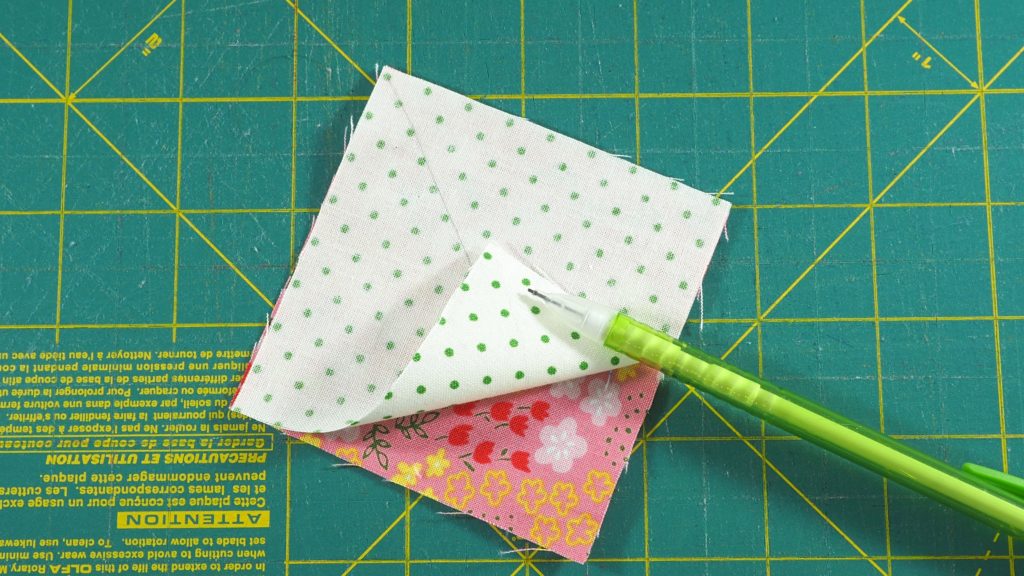 Second, line up fabric B on top of fabric A with front (right) sides facing each other.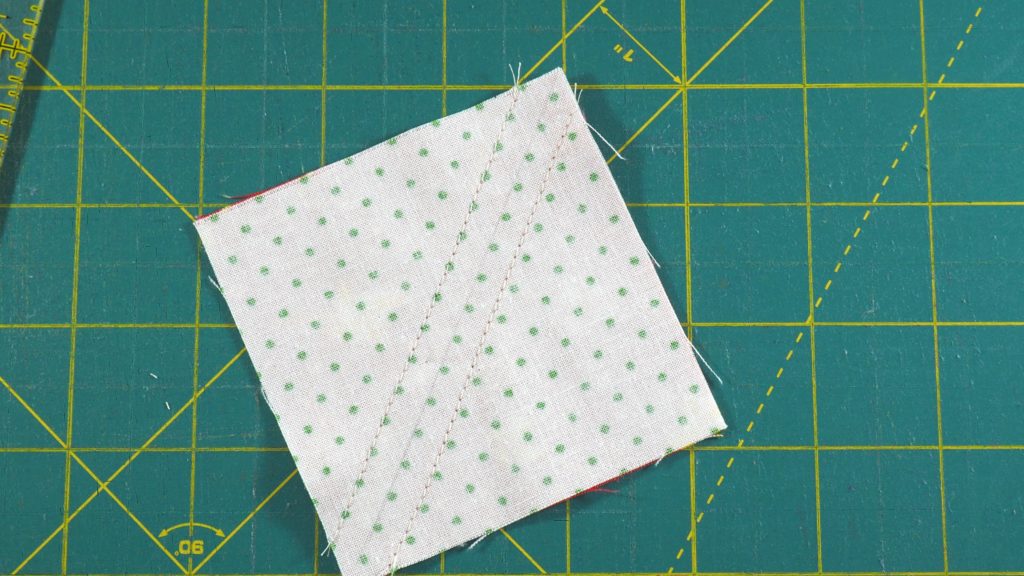 Using a scant ¼ inch seam allowance, sew along both sides of the line drawn earlier.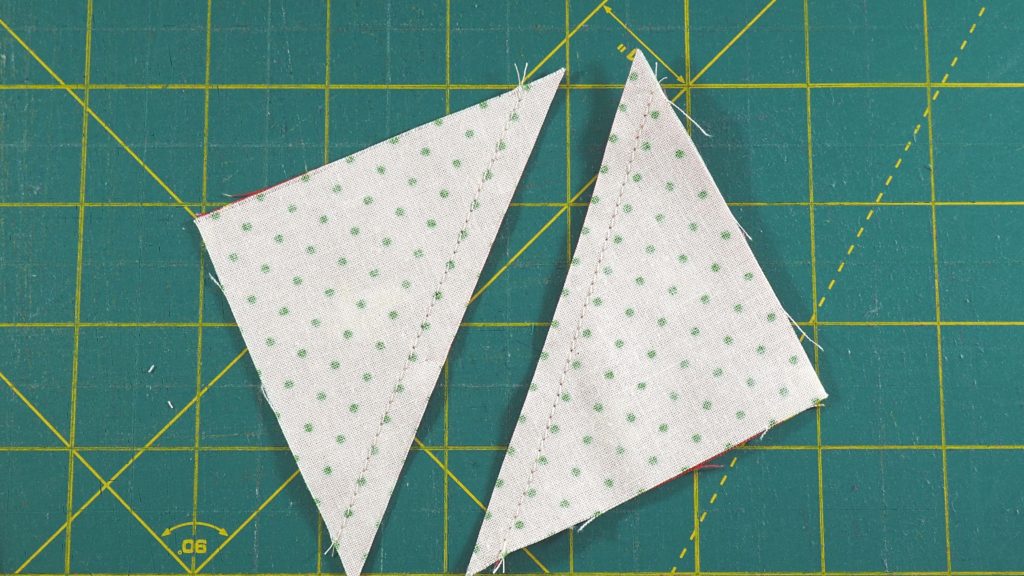 Cut down the center, along the line that was drawn earlier. As a result, you will have two blocks that now need to be pressed open.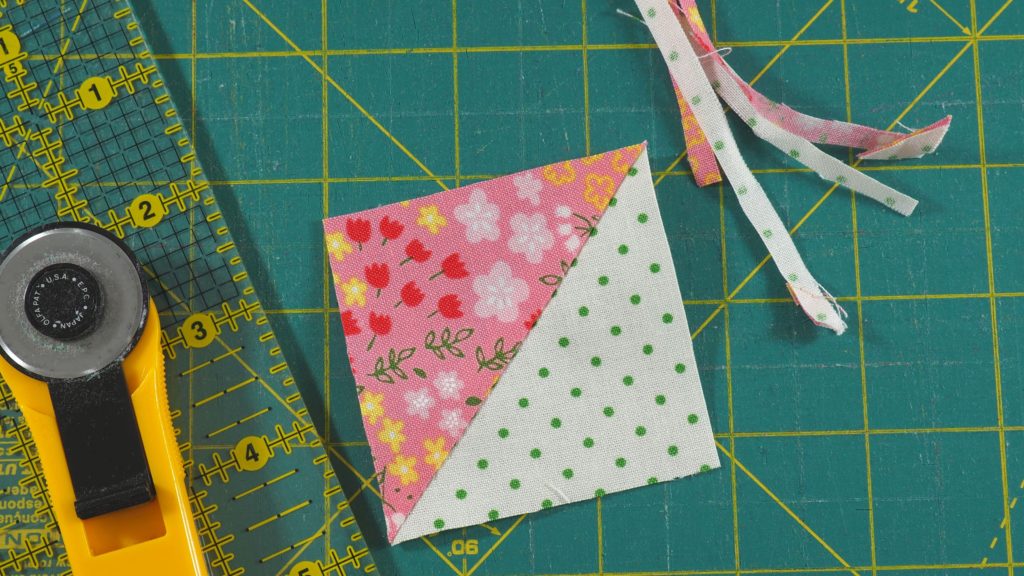 Lastly, trim the blocks down so they measure 2 ½ inches by 2 ½ inches. Repeat the steps so you end up with four half square triangles in total.
Making the Outside Center Squares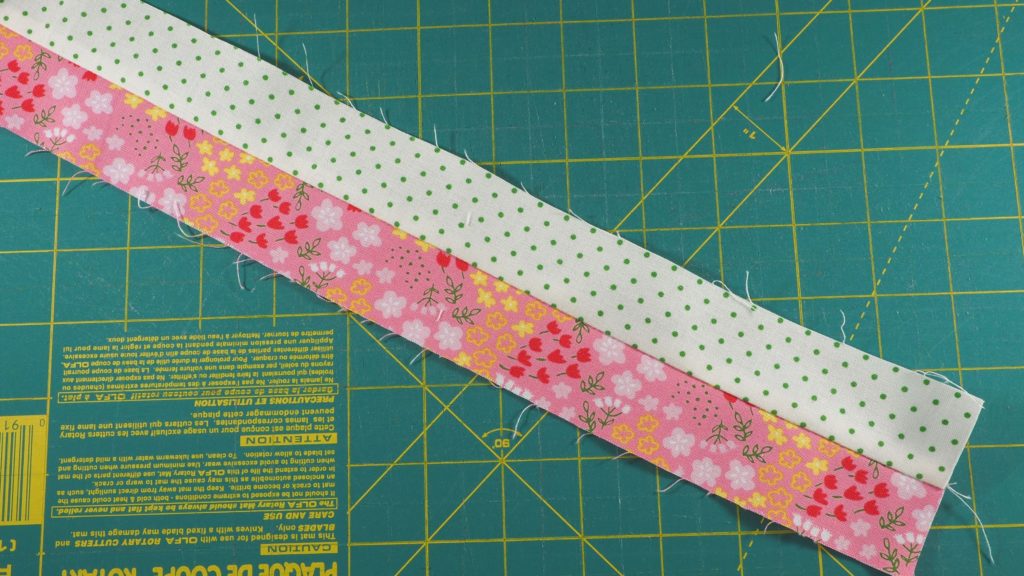 Using one strip of fabric A and one strip of fabric B, sew together lengthwise.
As a result, you will have one unit that is 2 ½ inches wide by 21 inches long. Note: This will be enough for both blocks.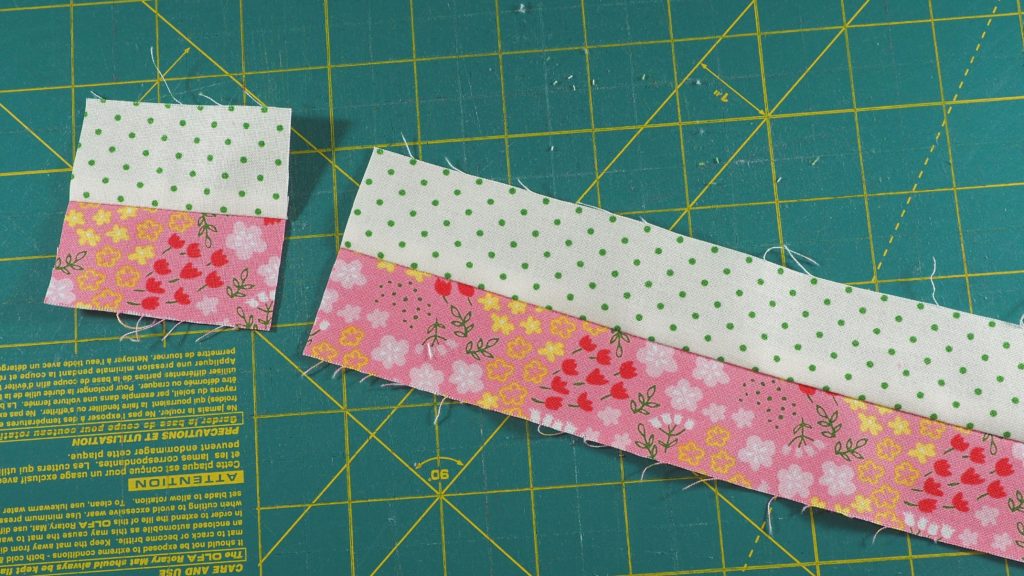 Even off one end and cut 8 units, 2 ½ inches wide.
Finishing the September Mystery Quilt Along Block
Lay out your block squares as shown.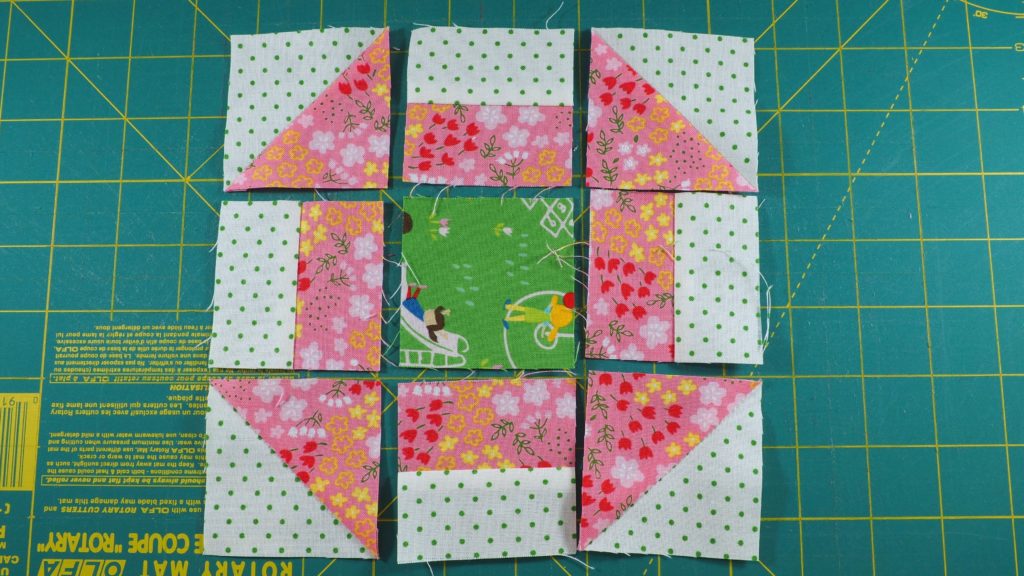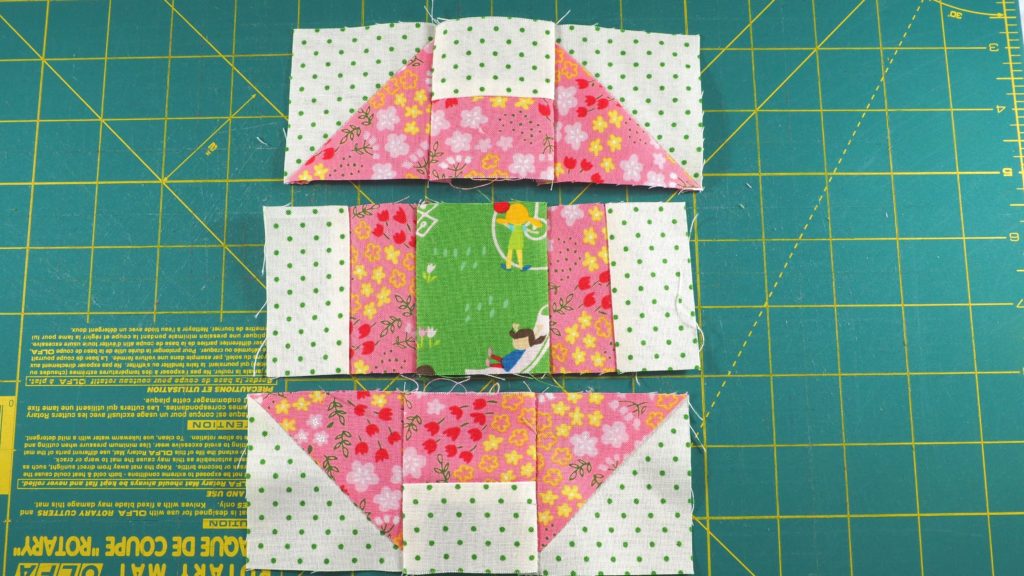 Sew row 1 together, then repeat with rows 2 and 3. Press rows 1 and 3 to the outside. Press row 2 to the inside. The pressing is especially important to ensure that the rows come together smoothly.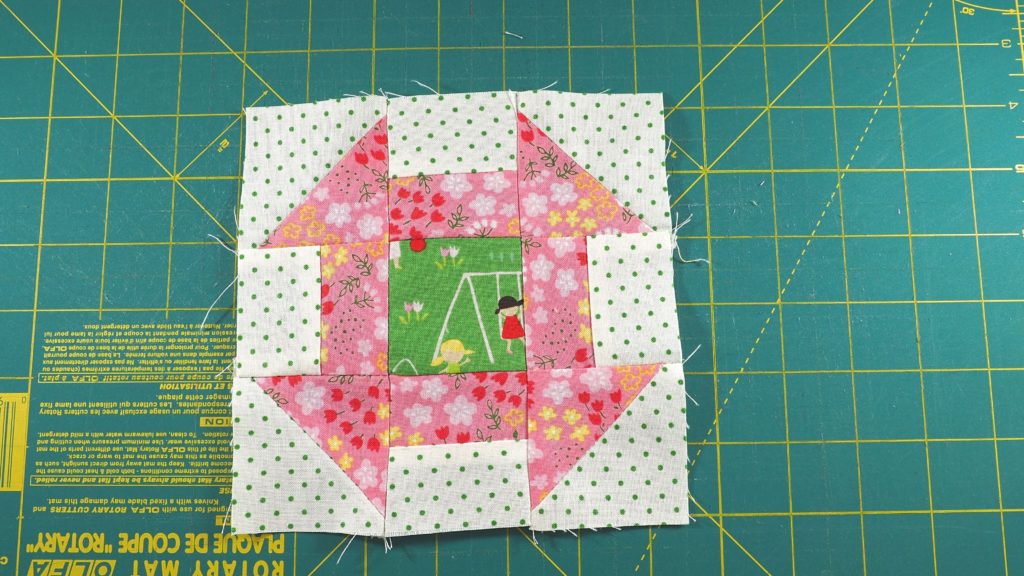 Sew rows together.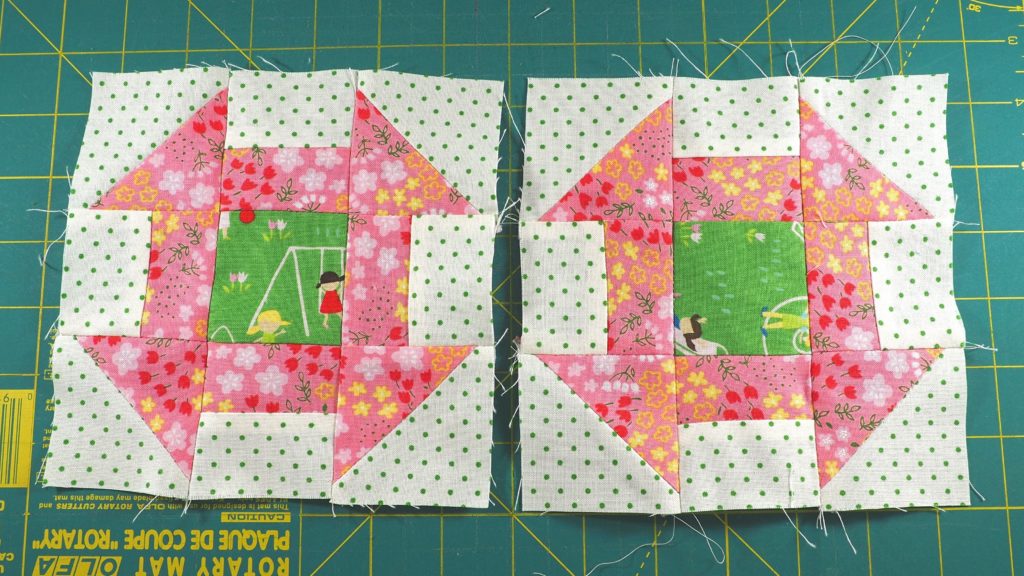 Repeat steps to make the second block. The blocks should measure 6 ½ inches by 6 ½ inches.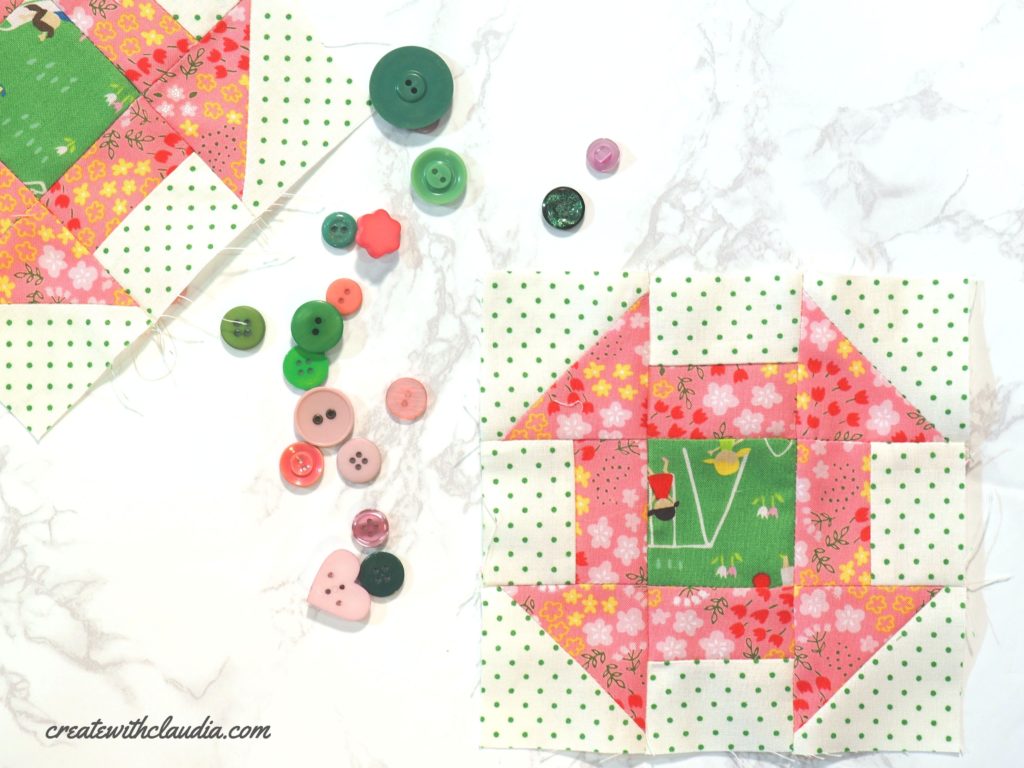 See you next month!
October's Clue: Spouses don't always agree and that can make them crabby!
Feel free to join in the quilt along. You can find all of the details here.
In addition, I have this FB group for people who are participating. It's a fun place to see what other people are doing for their blocks.
Check out what fun blocks we've done so far!
Show off your progress on social media! Make sure to use the hashtag #createwithclaudiaqal if you post any pictures!
*This mystery quilt along is for entertainment purposes only. Therefore, there are no prizes or giveaways.* Best efforts have been made to ensure that the instructions are correct, however sometime errors occur. If you have any questions, please contact us at claudia{at}createwithclaudia{dot}com*