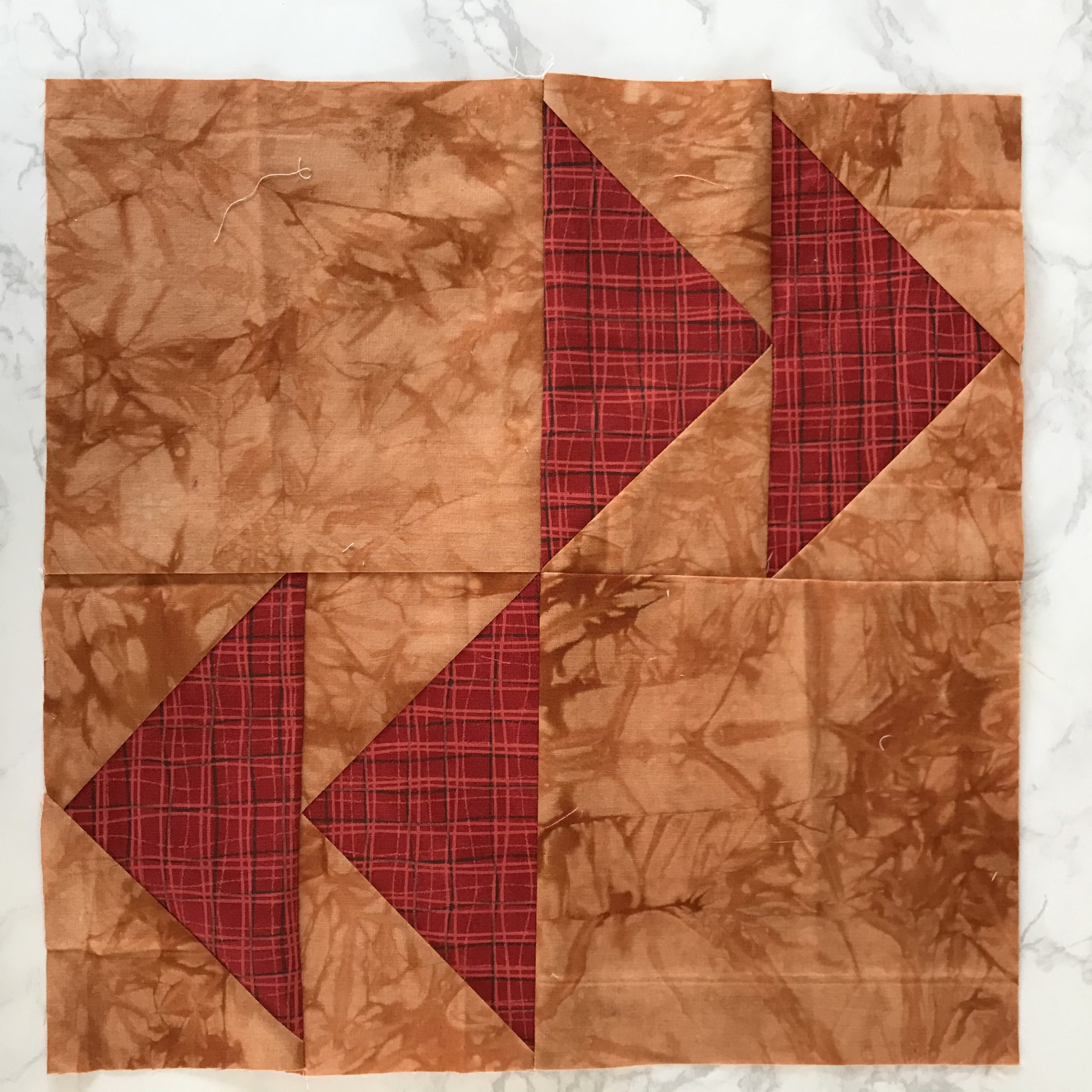 September Monthly Color Challenge for the Patterns by Jen 2020 Event
We are heading into the home stretch for the 2020 Patterns by Jen quilt along. Can you guess what the prompt was for the September monthly color challenge was? It was cinnamon and it was based on the Cinnamon Teal duck.
It was also a chance to make the flying geese block. Full disclosure here, this block is my nemesis. No matter how many times I do it, I have issues with it. Don't get me wrong, I like the look of the block, it just gives me problems.
I keep pulling fabrics out of my stash for this quilt along and that is one of the reasons I like participating in it. Let's face it, all (or most) of us quilters have a fabric stash that we want to use.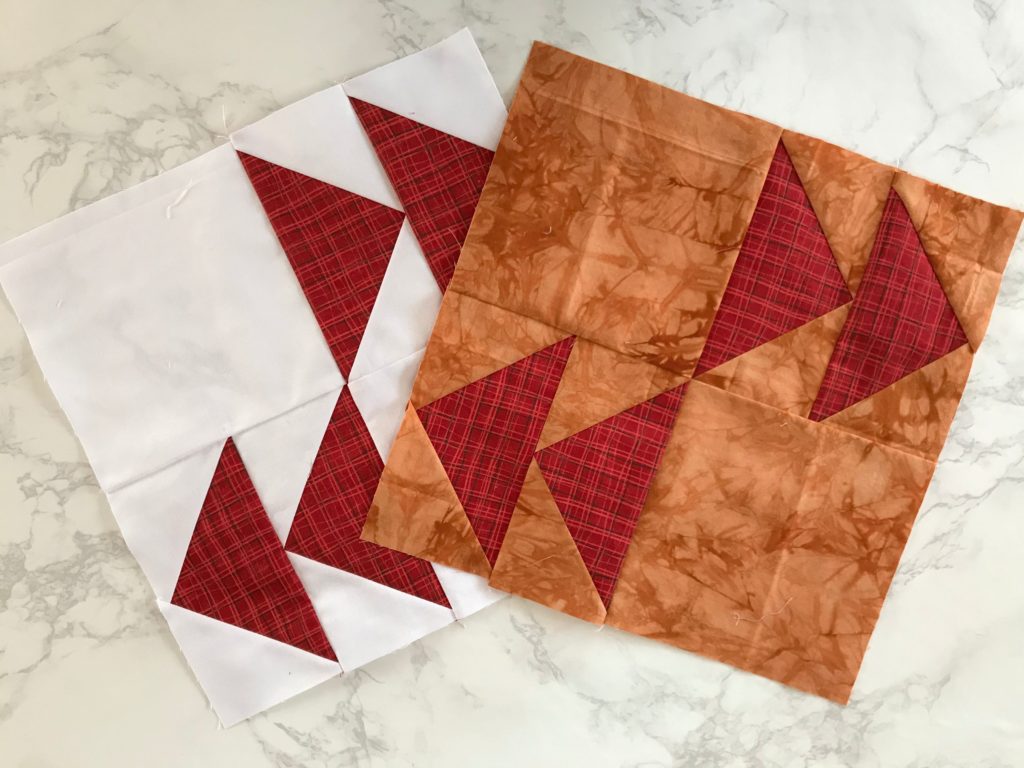 Like prior months, I did two versions of the September monthly color challenge block, one with two different fabrics in the cinnamon color, and the other with a white background.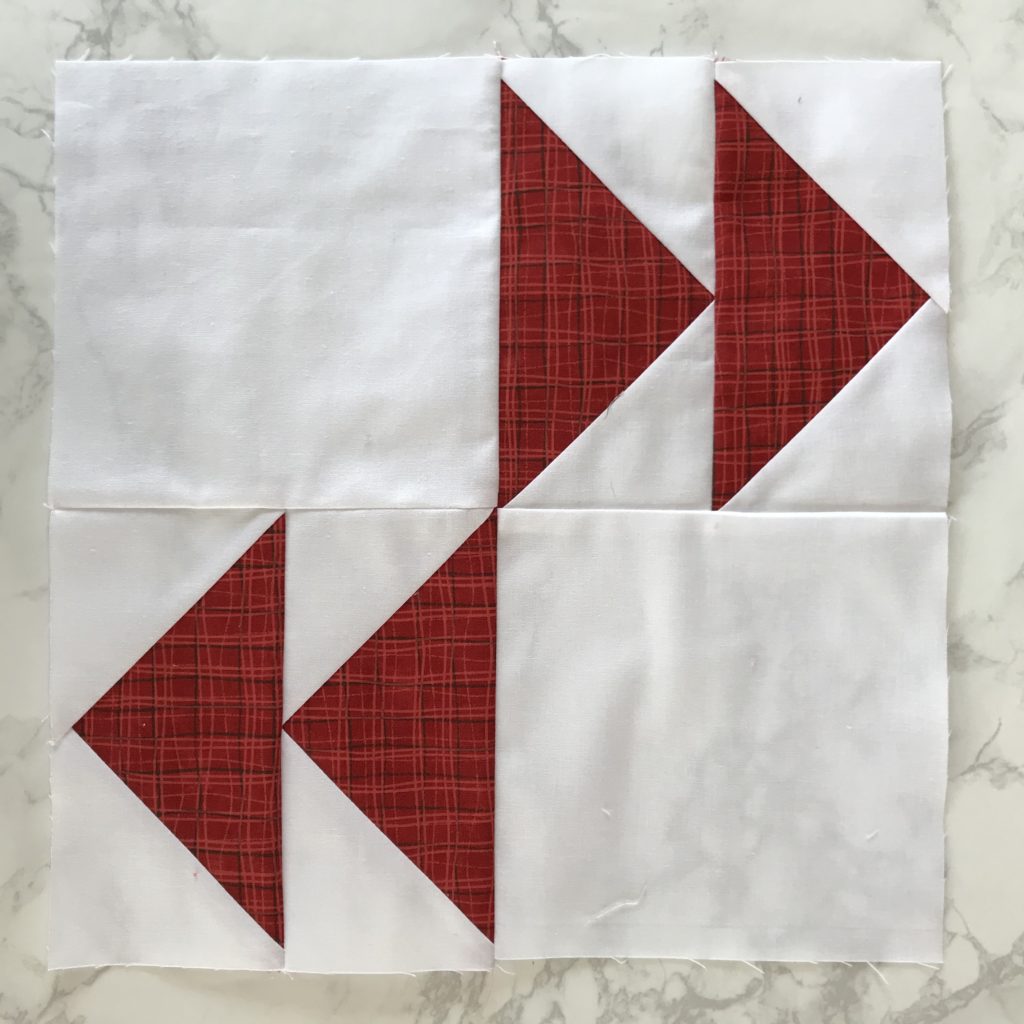 I was a bit nervous about the white background because it can be unforgiving when it comes to showing off my points, but I'm happy with the result.
Swing by next month to see what beautiful block is next, and make sure to check out all of the blocks we've done so far. This is going to be a beautiful quilt!